Do you want to host your website on iPage? Are you confused about how to use iPage? We've got you covered. Today, we will show you how to host a website on iPage in three simple steps.
This is obviously your first time and we understand that the thought of doing something new can be overwhelming. Don't worry! You don't have to be a pro at programming to get this right. We are here to make the process easy for you with detailed steps to follow. Read on!
How To Host A Website On iPage
Step 1. Sign up
To sign up, click on the iPage deal below:
No coupons found.
Signing up with iPage is easy and hassle-free. All you need to do is click on Get Started and then complete the following:
Under Domain, you get to choose your domain name and it is free for one year. In the search column, put in your domain name, (if you have one) or type in a domain name and click on the search icon to pick from the available options. Then select Continue to proceed.
These are optional features that you add to your plan to make it serve you better. They are optional and are also known as Website Essentials. They include: Website Backup and Restore for daily site and information backup protection and in case you erase or lost it, Sitelock for protecting your website from online threats like hackers and viruses, and Google Workspace to customize an email address to match your domain name.
This contains your personal information like your email address, name, address, etc.,  and payment information that needs to be free to enable payment. You can pay with your debit card or through PayPal.
When you fill in your personal and payment information, scroll down to review your cart.
This involves checking all that you've chosen to purchase.
Review the plan; there are different plans for one year, two years, and three years with different prices, select the one that fits your pocket. Remember that the longer the plan the lesser the price. 
Review the domain you've purchased; you can select between one year to five years payment plan for your domain.
You can include or remove the domain privacy and add-ons.
If you have a discount code, include it and then click Buy Now and pay for the plan. After payment is complete, your sign-up is complete, and will receive a congratulatory message.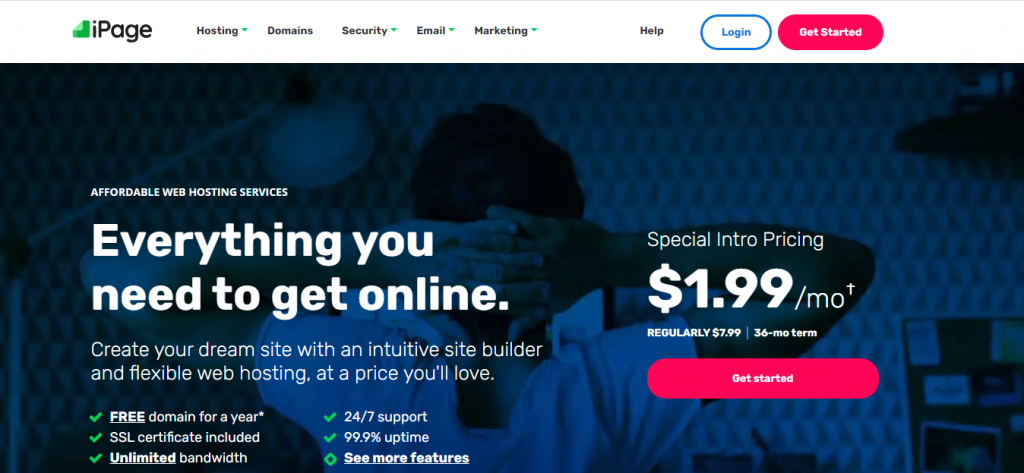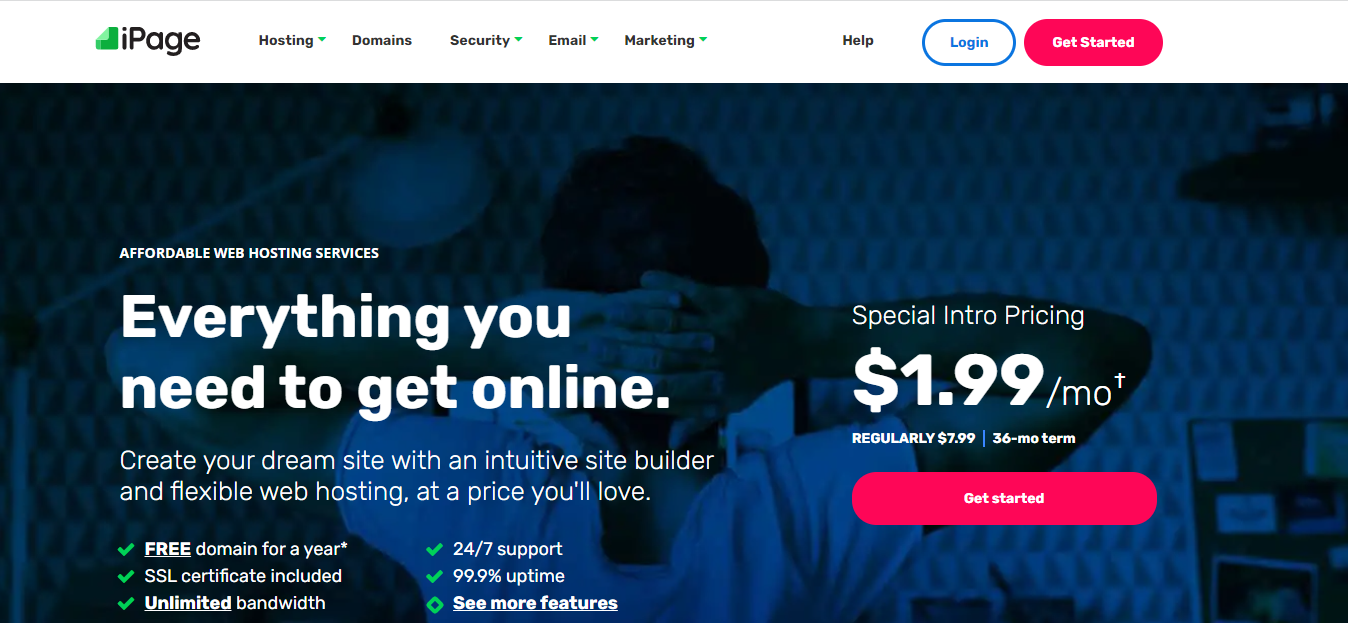 Step 2. Check Email
A mail will be sent to your email account containing your logging info. In it, you will find your username, which is your domain name without the dot, and a link to your iPage personal domain account.
Step 3. Log in
To log in, click on the link in your mail. On the redirected page, fill in the following information.
Set up your password using the listed requirements. The requirements demand that your password is at least 6 characters with at least one lower case, one upper case, two numbers, and many other requirements. Following the requirements is important to help you create a strong password that will not be easy to hack.
Select and provide answers to the security questions. These questions are useful, In case you don't remember your password, you can use the answers you've provided to prove that it's your account and in turn recover or change the password.
When you've filled in this information, click on Continue and you will be taken to your Control Panel.
The Control Panel comes with tools to help you overcome an issue you might face as regards your Website, Email, Domain, Marketing Services, and Account Information. They've been created for you to help you build and manage your website.
No coupons found.
A Final Word
Now, you should know how to host website on iPage. If you don't have your own website, iPage is a dependable web host that allows you to use WordPress CMS, Website Creator by CM4all, and its WYSIWYG Drag and Drop Builder. 
Was this helpful?
---
INTERESTING POSTS