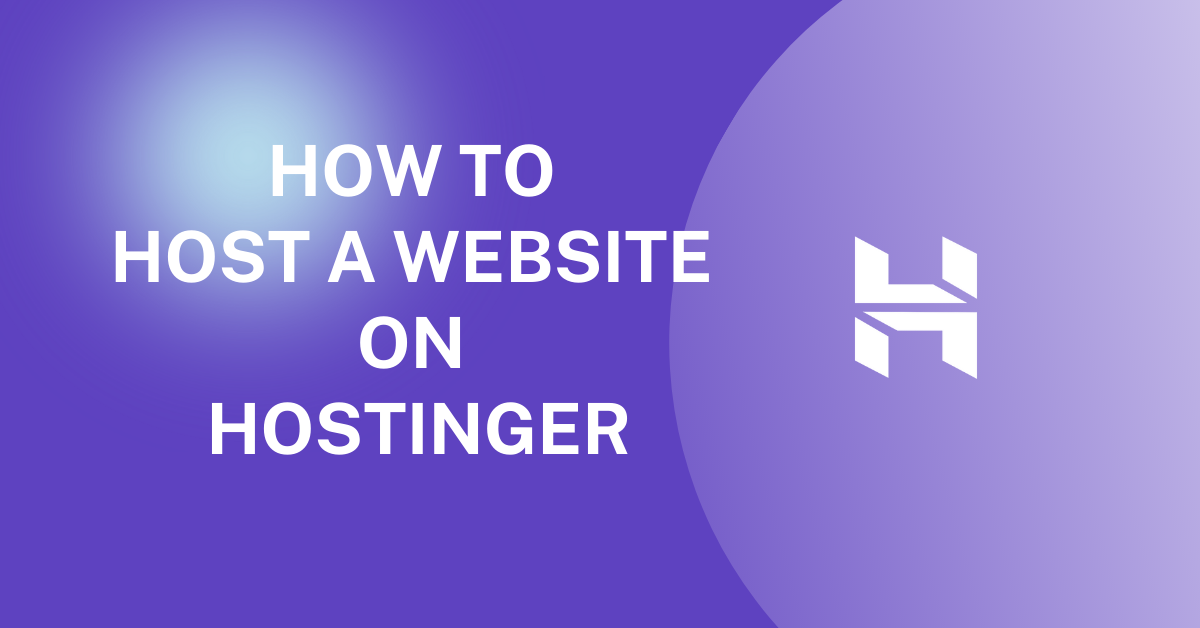 If you are asking the question- how to host website on Hostinger? –  it means you've chosen Hostinger as your hosting provider but you don't know how to get your website to go live on the internet. 
We assure you, it's easy-peasy and won't take your time. You can get it done from the comfort of your home, all you have to do is carefully follow the subsequent steps. Read on!
How To Host Website on Hostinger
Step 1: Make an Order
To successfully host a website on Hostinger, you have to first make an order. To do this you will provide some details that will be used to register the domain name and to set up the hosting.  These details must be valid and correct. To make your order do the following:
Get started
To get started do the following:
No coupons found.
From there

, click on

Start Now

in the middle of the homepage.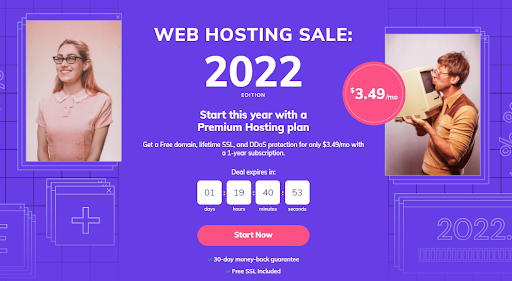 Choose the plan that best fits you by answering if the website you are about to host is for '

Myself

' or '

Somebody else

'. Definitely click on '

Myself

'.

Answer the following questions: '

Do you plan on selling something through your website

?' and '

Do you have experience or you are just starting out

? Your answers will determine the plan recommended to you.
Choose Your Preferred Plan
Hostinger has a 'Single Web Hosting', 'Premium Web Hosting', and 'Business Web Hosting' plan. Check out their features and pick the one that fits your need. I'd advise that you pick the 'Premium Web Hosting'.
Choose Your Preferred Period
Choose the number of months you want to pay for. The higher the months the lesser the price and you get a free domain.
Commence Domain Registration
The next thing to do is register your domain. 
Under

DOMAIN REGISTRATION

, type in your domain name

Click on

Search

to see if it is taken and change it if it is.

Click on

Register

.
Check Out Order Summary
The Order Summary contains the total amount of money you are being charged to commence hosting the website. It is a collation of all that you've ordered. After going through it, select Check Out Now to proceed.
Sign Up
Signing up requires that you create an account. You can sign up by inputting your Email Address and Password or through the following accounts: Facebook, Gmail, GitHub.
Choose a Payment Method
Select the method you'd like to use in making payment and follow through. When payment is made, your order is complete.
Step 2: Log in
When all these are done, you will receive a welcome email with your logging details. Click and follow the link to your personal member's area that has been created to suit your need, with tools made ready to help you. 
You can also log in by clicking on Login on Hostinger's website. To get your website up and live in fee minutes, follow the guided setup by clicking on Start Now.
Step 3: Finish Domain Registration
To complete your domain registration, name your website. The Name Your Website option will pop up as soon as you log in. Under it you will find two options: 'Choose a Domain' and 'Use an Existing Domain', click on 'Choose a Domain'. Fill out all your contact details correctly and then select Finish Domain Registration.
Step 4: Choose Your Virtual Private Server (VPS)
To choose a VPS, the 'Choose Your Server Location' option will pop up. Select your preferred data center location and then click on Select.
Step 5: Build a website
If you have already built a website then all you have to do is migrate it. If you have not, building a website is easy. 
To build one, first finish setting up by checking out important details and editing where necessary by clicking on the edit icon, and then click on Finish Setup. An option to upgrade your website is bound to pop up, select Skip Special Offer and with that your website is ready. 
View your site and then proceed to the Control Panel where you will find different tools that will help you upgrade your account, add a 2-factor authentication, set up an email address, add subdomains, and many more.
A Final Word
Now, you should already know how to host websites on Hostinger, why don't you get started today?
No coupons found.
---
INTERESTING POSTS