In this post, we will show you the 25 best hacking movies for cybersecurity enthusiasts. 
The world of cybersecurity is an exciting and attractive subject to deal with in the cinema. It's also a way to learn new concepts that you didn't know about the computer world. We recommend some films that deal with this topic.
25 Best Hacking Movies For Cybersecurity Enthusiasts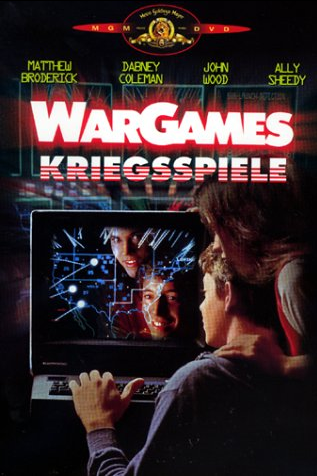 One of the best hacking movies for cybersecurity of all time is WarGames. It is one of the first films to address cybersecurity. David (Matthew Broderick) is a computer scientist who unintentionally connects his computer to the U.S. Department of Defense. In this central server, the reality is confused with the game, and David will have to rely on the help of his girlfriend and a computer friend to try to stop a possible Third World War.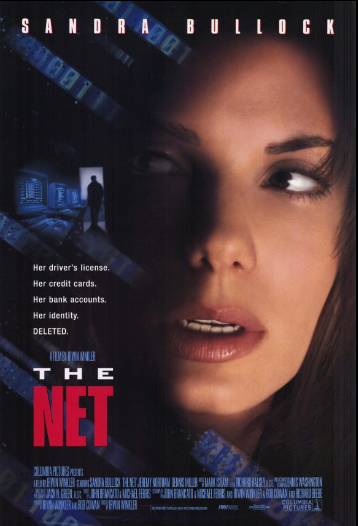 Sandra Bullock plays Angela in La Red, a computer expert in finding viruses and system irregularities. Angela discovers a program that allows the user to access secret databases. Her life changes from then on, getting involved in a conspiracy, and corruption was endangering her life and family. 
📝Editor's Note: We highly recommend that you use a VPN service to protect your browsing activities from hackers and snoopers. Check Out Surfshark VPN: Best VPN With Browser Extensions For All Operating Systems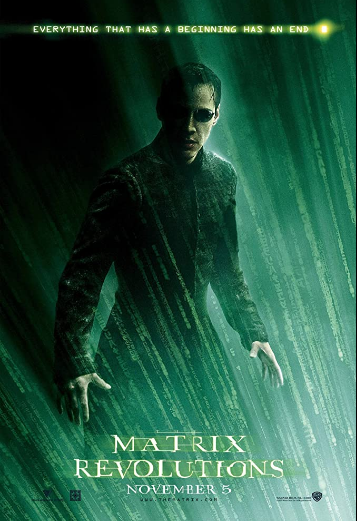 Another best hacking movie for cybersecurity that should make our is list is Matrix (1 – 3). This science-fiction hacking movie is starring a computer programmer (Keanu Reeves) who lives a double life: at night, he becomes a hacker using the alias Neo. When acting as Neo was how he comes into contact with Trinity (Carrie-Anne Moss), who will put him in touch with Morpheo (Laurence Fishburne) and with the actual reality of Matrix: a social simulation of the world that represents the end of the 20th century. Machines enslave humans, they are in suspension, and they have their minds connected to this simulation. Neo will join Trinity, Morpheo, and their group of rebels to fight the machines and free the enslaved humans.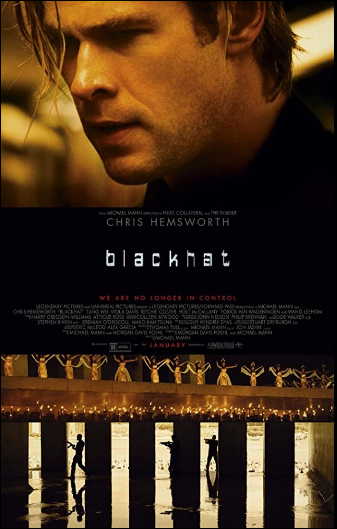 Maintaining the number 4 on our list of the best hacking movies is Blackhat. In this cybersecurity movie, the Chinese and U.S. governments are forced to cooperate to stop a network of high-level cybercrime. To do so, they will need the help of a hacker (Chris Hemsworth)- a prisoner, who will help them protect the national security of both powers in exchange for reducing his prison sentence.
READ ALSO: Best Antivirus For 2022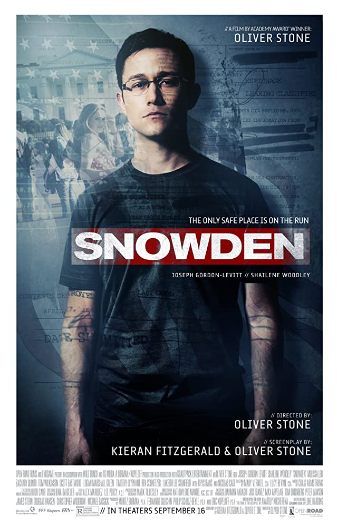 Oliver Stone directs Joseph Gordon-Lewitt in this film that tells part of Edward Snowden's life. Snowden is an adaption of Luke Harding's book "The Snowden Files: The Inside Story of the World's Most Wanted Man." 
This hacking movie plot took us to Hong Kong in 2013, when Edward Snowden joined journalists Glenn Greenwald and Ewen MacAskill and documentary filmmaker Laura Poitras to publish in The Guardian classified and confidential documents that Snowden had acquired while working for the NSA (National Security Agency). 
They also tell us about subsequent events and the impact the publication of these documents had on public opinion and Snowden's life. In turn, they tell us, through flashbacks to the past, previous events: when Snowden enlisted in the army, when he met his partner Lindsay Mills and about his beginnings in the CIA and NSA.
CHECK OUT: Cybersecurity Products Deals (Huge Discounts even up to 80% OFF)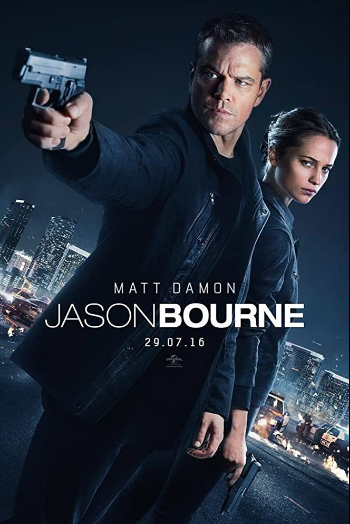 There are a total of five films about the fictional character, former CIA agent Jason Bourne (Matt Damon). All based on the novels written by Robert Ludlum and continued by Eric Van Lustbader with a series of sequels starring Bourne. The protagonist, who mysteriously disappeared after revealing secret details of the CIA's murder programs, struggles to recover his identity, becoming involved in networks of manipulation and murder. This latest installment, which premiered in 2016, deals with various topics related to cybersecurity.
READ ALSO: Best VPN For 2022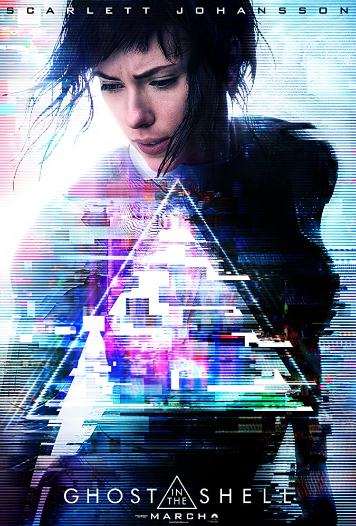 Ghost in the Shell is a popular science fiction manga created by Masamune Shirow that has been adapted for television, video games and cinema but always in animation format. 
On March 31, the adaptation of Ghost in the shell with flesh and blood actors and actresses arrives in Spanish cinemas. Scarlett Johansson has been in charge of bringing to life the futuristic cyborg secret police (cybernetic organism), Major Motoko Kusanagi, which fights against technological crimes.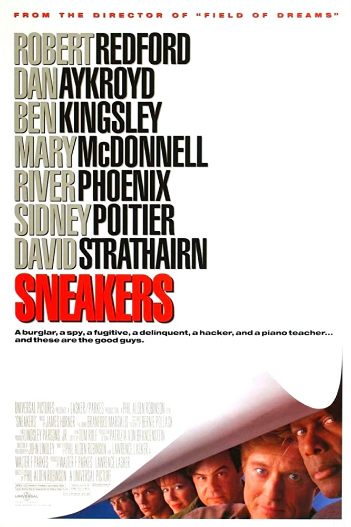 One of the best hacking movies for cybersecurity on our list is Sneakers released in 1992. Robert Redford stars in Sneakers as a computer genius Martin Bishop. Martin leads a group of I.T. experts who are in charge of the security systems of large companies. All of them are involved in a situation that forces them to work for a secret agency for which they will have to steal a black box capable of deciphering codes.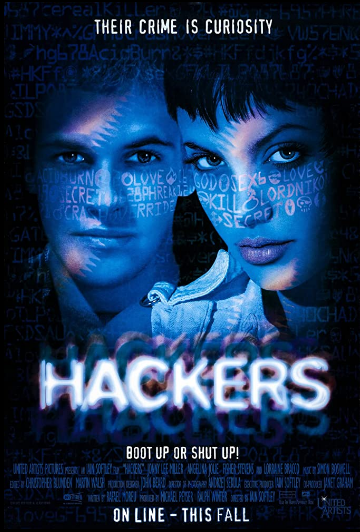 From the name, you should understand the concept behind this best hacking movie. In Hackers, Dade Murphy (Jonny Lee Miller) is a hacker who is not allowed to use any computer until he turns 18. This conviction is because, in 1988, he caused the fall of a large number of Wall Street servers. When he comes of age, he moves to New York and meets another group of hackers, among them Kate (Angelina Jolie). It's by hacking into the wrong person that they get into trouble.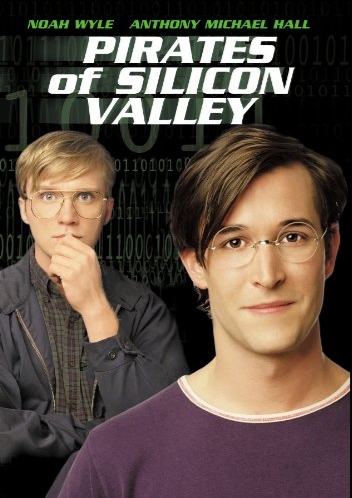 The origin of Microsoft and Apple is the central plot of Pirates of Silicon Valley. Based on the book by Paul Freiberger and Michael Swaine, Fire in the Valley: The Making of the Personal Computer.
It explains the rivalry that existed between Steve Jobs and Bill Gates in the development of the personal computer. Several Steve Jobs films have been directed, such as Jobs (2013) with Ashton Kutcher and Steve Jobs (2015) with Michael Fassbender, directed by Danny Boyle. 
We have highlighted this in our list because it deals with Jobs' relationship with one of the first hackers in history, John Thomas Draper, also known as Captain Crunch.
Thomas was an outstanding figure in telephone hacking and creator of Bluebox, a box made with whistles that allowed you to make phone calls without paying. Both Jobs and his colleague Stephen Wozniak, co-founder of Apple, dedicated themselves to selling this invention for a while before founding Apple.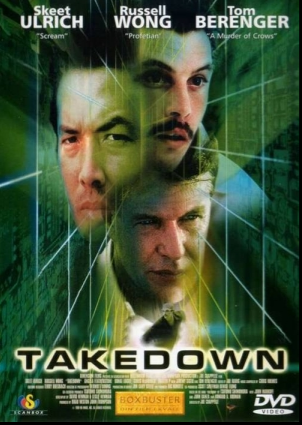 Also known as Hackers 2 and Track Down in the U.S. This take-down best hacking movie is a film based on real events. The story is based on the book of the same name (Takedown) written by journalist John Markoff and by Tsutomu Shimomura, a computer security expert who tells in the book his personal experiences.
Takedown deals with how Tsutomu Shimomura helped the FBI capture Kevin Mitnick, a famous hacker who, even while on probation, tried to hack Shimomura's computer security system. In short, an epic pursuit in cyberspace.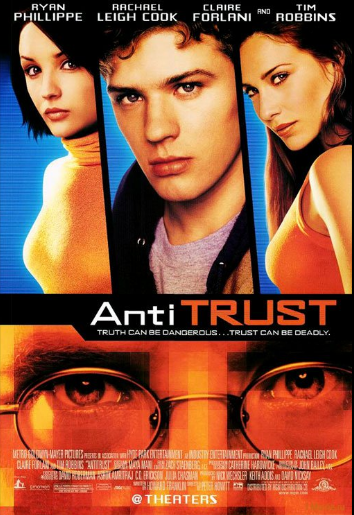 Also known as Hackers 3, Antitrust criticizes monopolistic practices in the 1990s. Milo Hoffman (Ryan Phillippe), a computer genius, is invited to work for one of the world's largest technology companies. After the death of his best friend, Milo begins to suspect if his new job had anything to do with it. The fictitious company Milo starts working for was linked to Microsoft and its fictitious owner Gary Winston to Bill Gates.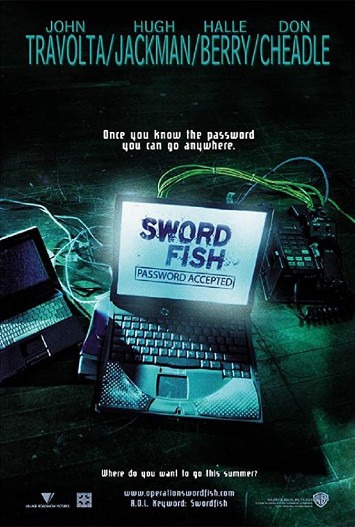 Hugh Jackman, John Travolta, Halle Berry, and Don Cheadle starred in the Swordfish movie. Jackman is Stanley Jobson, a computer expert who has just left prison. Gabriel Shear (John Travolta), who leads an anti-terrorist group called Black Cell, offers him a large amount of money to decode a complicated security code from a secret account, to steal a multimillion-dollar fortune in illegal government funds. On the other hand is Ginger Knowles (Halle Berry), who works for Gabriel and FBI agent J.T. Roberts (Don Cheadle), who is in charge of watching Stanley after his release from prison and who is interested in reaching Gabriel.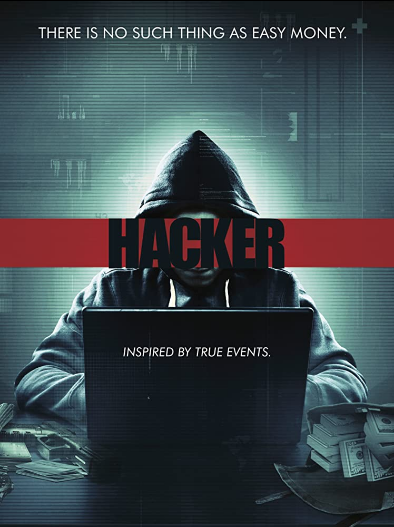 Our list of best hacking movies for cybersecurity enthusiasts won't be complete without this movie. Hacker is an action movie and one of the most current in this list on topics related to cybersecurity. Alex (Callan McAuliffe) is a Ukrainian immigrant who financially supports his family with illegal jobs on the Internet. Alex undergoes a drastic change when his family gets into financial trouble. With the help of Kira (Lorraine Nicholson), a young hacker, they create chaos in the financial market and capture the attention of Z, a mysterious masked figure, leader of an organization known as Anonymous and persecuted by the FBI.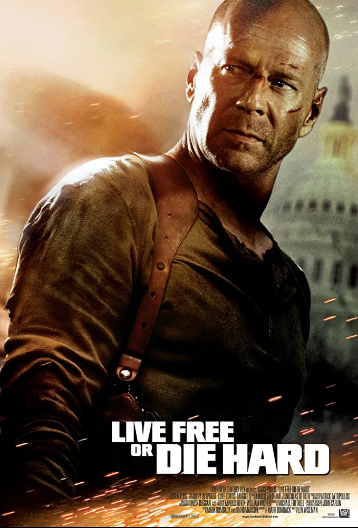 This popular hacking action movie with Bruce Willis also includes many entertaining dialogues on cybersecurity, as well as some abuses against the most popular "hacker themes." 
Although some of the tricks employed in the film, such as remote access to Closed Circuit Television (CCTV) or traffic light control, are technically possible, it's rather complicated to put them into practice, especially in the times and order shown in the film.
Moreover, it is rather tricky to blow up something remotely using the Internet. Although there are real cases of factories being tampered with by malware, this is not the most practical approach to exploding factories, especially when the operation has to be carried out according to a specific time-frame.
However, critical infrastructures require special protection from hackers. We want to thank Bruce Willis for drawing public attention to this fact.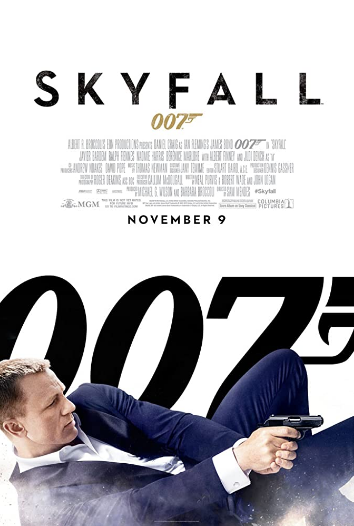 Unlike other best hacking movies for cybersecurity on our list, Skyfall is memorable. We remember the Internet-controlled explosion and a whole series of brilliant ideas that are entirely feasible (theft of top-secret information is something that already happens on the Internet). Other thriving scenes include sabotaging the curious headquarters, built on a deserted island. However, in reality, there is no convenience in making a data center on a remote island in Asia as it is easily tracked down, and it is challenging to bring the broadband connection here on the island. 
Real-world hackers build their headquarters in big cities, especially in Asia, where they can have a powerful connection and all the resources they need. Physical isolation does not help. The best protection is encryption.
The authors of WarGames also created this movie. The story revolves around a device that can decipher any password and break all cryptographic systems. Of course, the secret services of many countries are looking for such a device (the NSA has a vital role in history). In reality, such a device is impossible to build (otherwise, the NSA would not have worked with such passion for crypto-mail providers). But, the social engineering tricks work perfectly – both in 1992 and 2013.
READ ALSO: Coronavirus: Online Security Tips for Remote Workers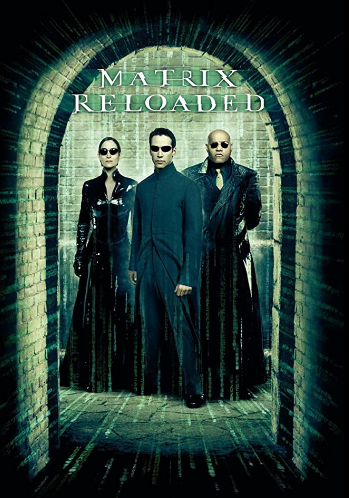 The Matrix trilogy has given popularity to the philosophy of "simulated reality." But geeks like the film above all for its aesthetics. Indeed, the Wachowski brothers' masterpiece stages numerous sabotage and hacker actions, but they are presented almost like magic, Harry Potter-like spell. 
In general, the problem of "sandbox escape," which the heroes of Matrix must solve, really exists, and modern malware often explains it in the form of exploits, as in the case of Adobe Reader. However, the creators of the film didn't think about it. Thanks for showing us again how to use NMAP.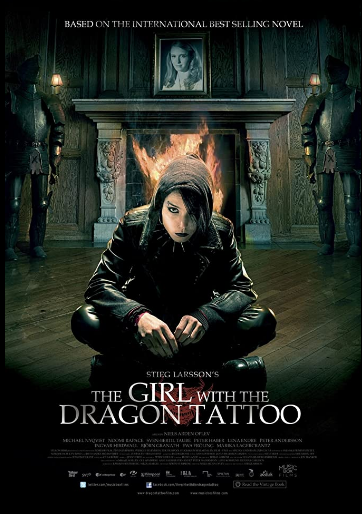 Many people prefer the film adaptation of the novel of the same name by Stieg Larsson. This is certainly true for the scenes of computer piracy, where the protagonist of the film uses an old NMPA to scan the computers of the people of his interest. This part of the story is pretty feasible because hacking becomes one of the most efficient ways to dig into a person's secrets. 
Such a system is often more accessible, cheaper, and safer than establishing a secret surveillance system or breaking into the victim's apartment. But there is an even more effective way: stealing his smartphone. It will undoubtedly be full of secrets and private information to use for your benefit.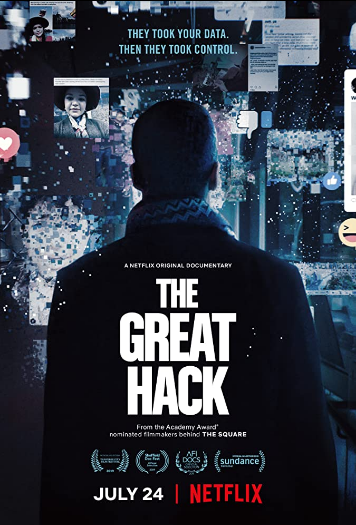 In March 2018, it discovered that data of millions of people split through Facebook. It was the Cambridge Analytica scandal.
The Great Hacker is a documentary hack movie based on that true story. It premiered on July 24, 2019, on Netflix and analyzes the darker side of social networks and how they used the personal data of 87 million people to influence the 2016 U.S. presidential election.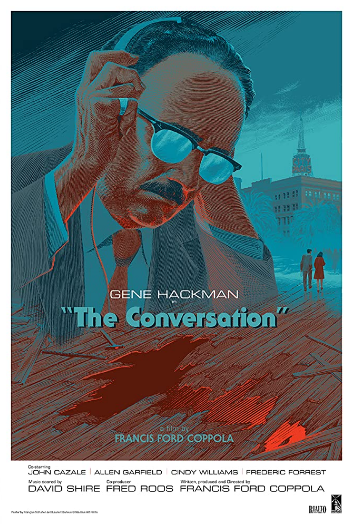 Harry Paul, a detective whose prestige as a specialist in surveillance and security systems is recognized by his colleagues across the country, is commissioned by a tycoon to investigate his young wife. She must listen to his conversations with an employee of this man with whom she seems to be in love. The mission, for an expert of his category, is, at first sight, challenging, as the couple offers no interest outside the ordinary. However, when Harry finishes his work, he notices something strange behind the banality he has been investigating, as his client refuses to identify himself and always uses intermediaries.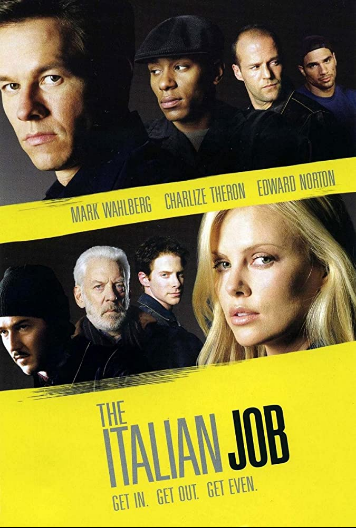 Despite being an old movie, The Italian Job is one of the best hacking movies of our time. After leaving prison, a criminal prepares a plan to steal a massive shipment of gold and succeed in escaping. How? By creating an enormous traffic jam in Turin. Thanks to the manipulation of the city's computer traffic control system and three small Minis with whom to escape with the loot. Cars and vulnerabilities in a connected downtown.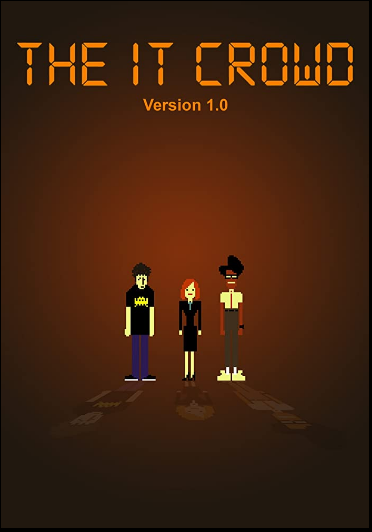 One of the best hacking movies you should consider is the I.T. crowd. Of British origin, it has turned out to be one of the most popular cybersecurity T.V. series of the last decade. It follows the daily life of two young geniuses who work for the technology department of a company and, their supervisor in charge learns from all their talent. You'll have a lot of fun just watching the first chapter.
Come on. You got it. If you are a lover of the world of computer science and hackers, here you have some of the best options in movies and series. You'll know what to do during the weekend, so you don't get bored. Enjoy!
Read Also:  Full Review of Heimdal Security – Versatile Security Suite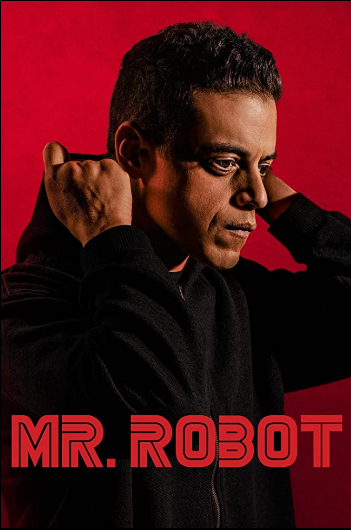 Elliot Alderson is a gifted computer man who works during the day as a digital national security agent. While at night, he develops as a computer hacker of an enormous reputation. His incredible computer skills and depressive condition make him debate between being one of the "good" or "bad." Anyway, it is one of the best series of hackers, and it is also available on Netflix. Would you like to see it?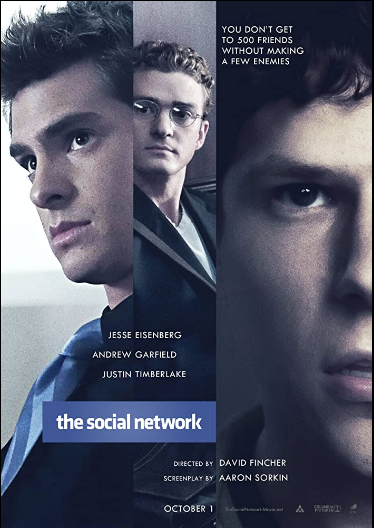 The Social Network movie is one of the best hacking movies for cybersecurity enthusiasts on our list. How much do you know about the creation of Facebook? In the Social Network, the university life of its creator. Mark Zuckerberg's life is told stage by stage. This includes how, in one night, he created Facebook that is now the most popular of social networks. 
But that's not the most impressive thing about this hacking movie. But all the drama around his project partners and those who tried to usurp his great idea. Look it up now, and you'll know why it's one of the best computer movies available.
CHECK OUT: Cybersecurity Products Deals (Huge Discounts even up to 80% OFF)
Bottom Line
The most preferred best hacking movie: The Social Network
Though it's not purely a hacking movie, this film tells us the process of creating the most important social network in the world: Facebook. The Social network describes who Mark Zuckerberg is. A Harvard student, set in his room to program the revolutionary social network, becoming six years later, the youngest billionaire.
Which movie did not make our list of the best hacking movies for cybersecurity? Comment below.
RELATED POSTS