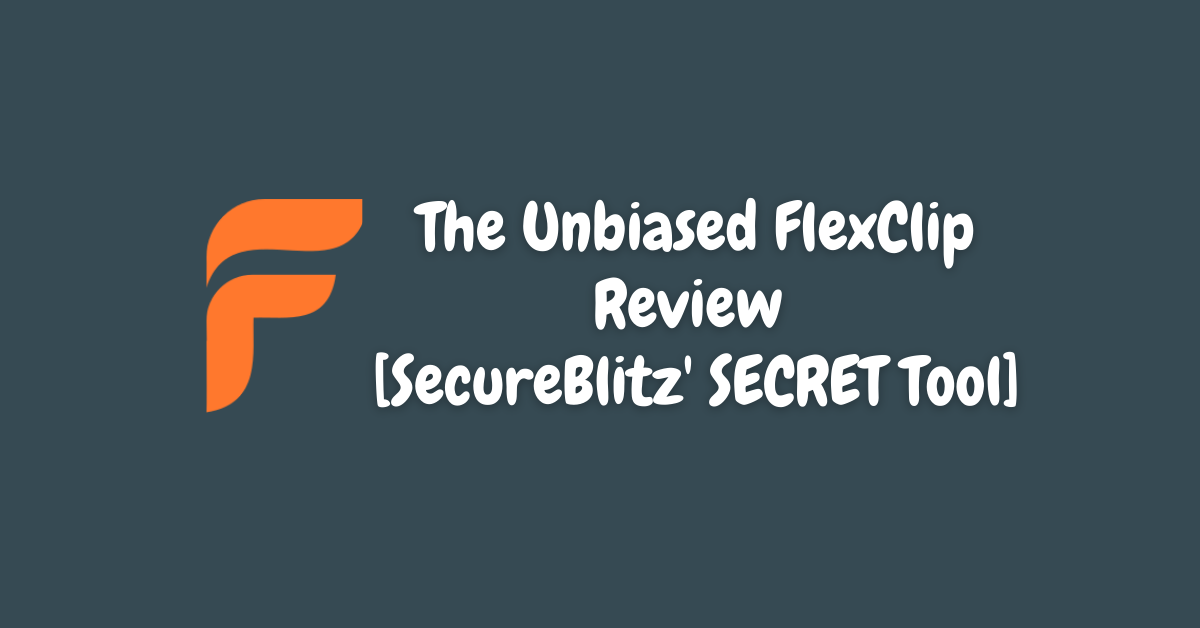 Here's the unbiased review of FlexClip, a secret tool that we use at SecureBlitz. 
Are you searching for an ideal tool to create amazing videos for your campaigns? FlexClip is an ideal tool you should try.
Hence, I'll be reviewing FlexClip, so you'll know why it's one of the best video makers available.
FlexClip Overview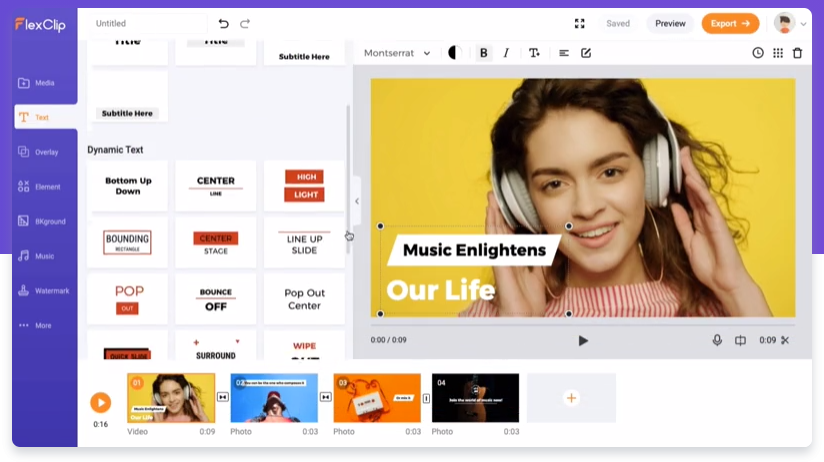 FlexClip is a user-friendly video maker and editor. Developed by PearlMountain, the video editor is web-based and is used by more than 3 million persons with close to 400k registered users. 
With FlexClip, you can create any type of video you want. This includes promo video, marketing video, invitation video, anniversary video, trailer video, slideshow, etc.
Majority of the tools featured on FlexClip are free. In other words, you can create awesome videos with this web-based video maker without paying any money.
Furthermore, FlexClip promotes a number of free resources that you can create videos with. This tool is used by top players including Google, Microsoft, Dropbox, YouTube, etc. 
FlexClip Features 
Below are features that make FlexClip one of the best video makers you can use: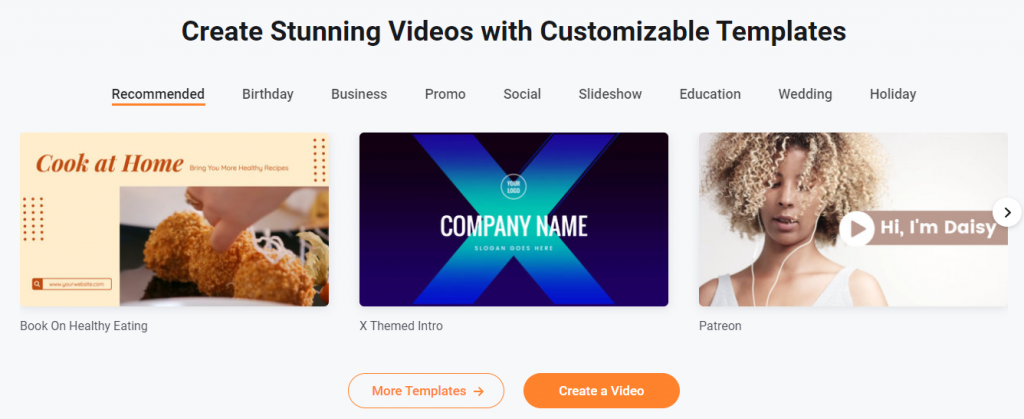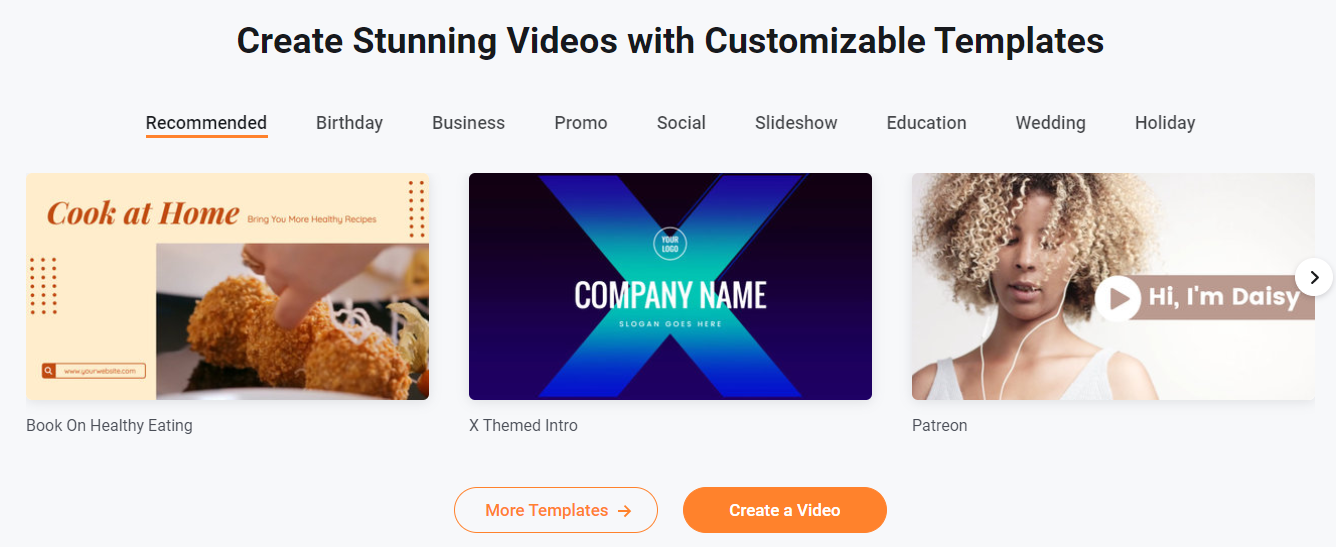 FlexClip features more than 1000 video templates. You don't have to start creating your videos from scratch. Simply browse through the categories to pick a template that meets your video needs.
Categories available include business, birthday, YouTube, TikTok, Sports, Education, Corporate, etc. The video library is constantly updated to meet current trends. 
You can animate videos with FlexClip. This is possible using text, widgets, overlays, watermark, logos, etc. You can place these animations at any specific point in your video and add intro and outro effects. 
Furthermore, there are animated video templates on the FlexClip library that you can make use of. 


With FlexClip, you have access to free media files to add to your videos. This includes video, image, and audio files. There are over 1 million of these available. 
These media files are royalty-free so you don't have to bother about content piracy. You can also upload and use any image, video, or audio from your computer. 
FlexClip has a host of video editing options. You can adjust the aspect ratio of videos, cut & trim them, join videos, and add awesome transition effects to blend them. 
Furthermore, you can zoom, split, rotate, and adjust the brightness, contrast, etc of videos. There are video filters and effects that you can apply as well.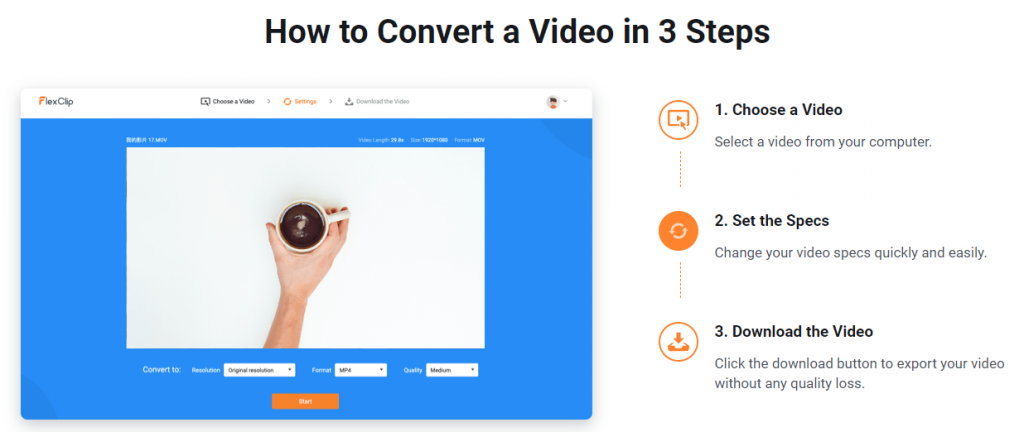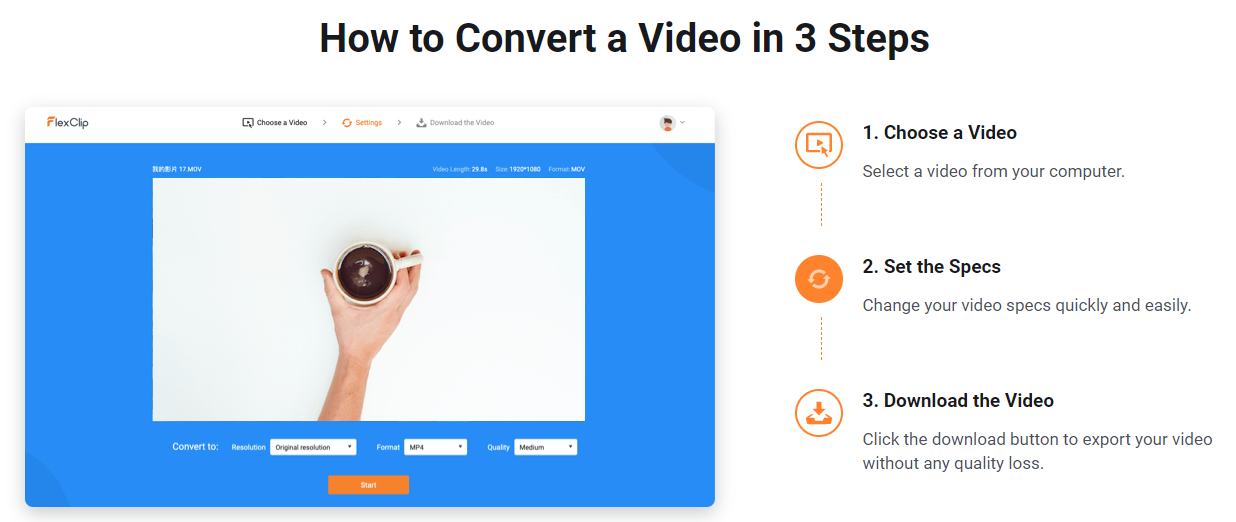 There are several video formats available and with FlexClip, you can convert your videos from one format to the other. Some of these formats include MP4, MOV, M4V, and WEBM.
The converter is free and unlike most free video converters you'll find, there's no watermark. You can also compress videos to reduce file size. 
Creating GIFs from pictures and videos is easy as ABC with FlexClip. It takes just seconds to complete and you can create GIFs from any image or video format. Before downloading your GIF, you can have a real-time preview to check if it's ok. 
FlexClip Pricing Plans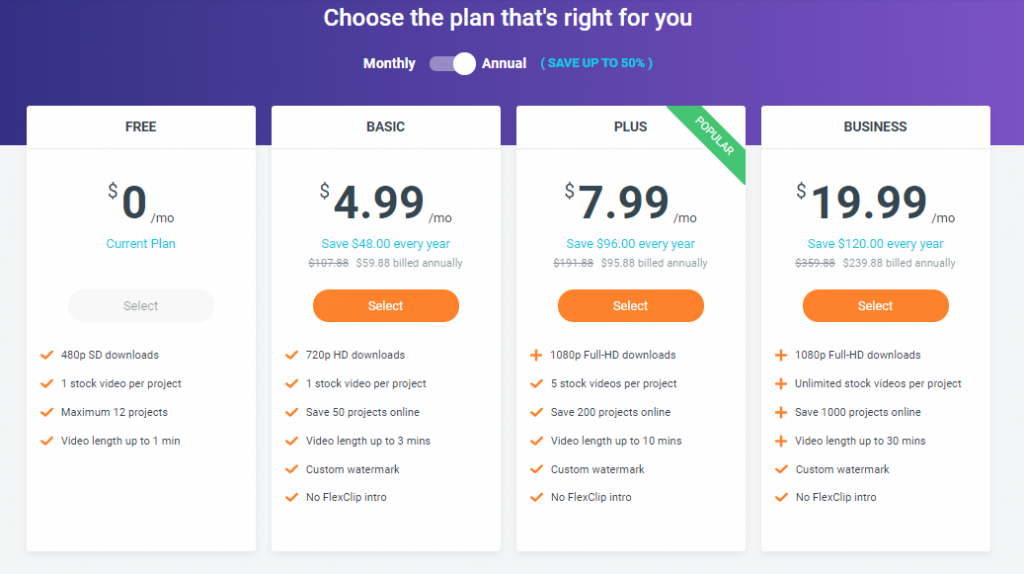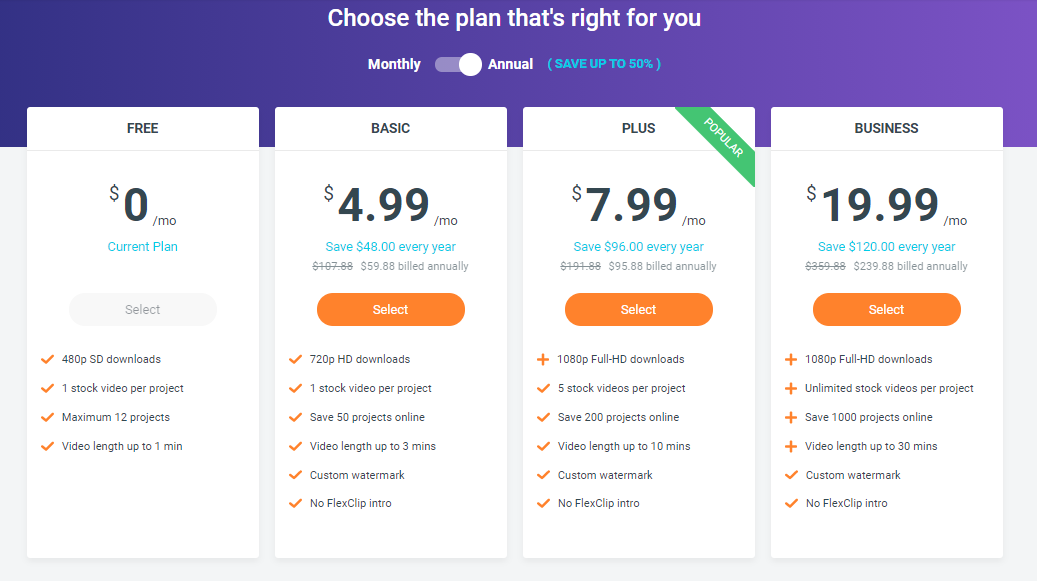 Here are the FlexClip pricing plans:
Free
Basic – $8.99 for the monthly subscription, or $59.88 per year for an annual subscription
Plus – $15.99 for the monthly subscription, or $95.88 per year for an annual subscription
Business – $29.99 for the monthly subscription, or $239.88 per year for an annual subscription
FlexClip Customer Support
There are three options to get support as a FlexClip user. First is the get started guides; these are tutorials on how to begin using FlexClip and all its features. 
Next, you can get help from the FlexClip help center. The help center covers issues users might have from billing, copyright, passwords, etc.
Finally, you have the option of contacting the FlexClip support team by submitting a contact form. You can also connect with the support team on Facebook, Twitter, and Google+. 
Bottom Line 
Voila! The FlexClip review!
No matter what type of video you want to create and edit, you can make use of FlexClip. The video maker is further recommended as you can access a lot of features for free. You'll only need to upgrade if you've got advanced business needs. 
What are your thoughts regarding this FlexClip review?
Interesting Posts