If you want to migrate from SeaMonkey email application to MS Outlook, you need to convert the MBOX file of SeaMonkey to Outlook PST. In this post, we have shared the process to convert SeaMonkey MBOX to Outlook PST with stepwise instructions.
SeaMonkey Mail application offers many features such as junk email detection, message filters, and support for multiple email accounts.
However, it doesn't have the simplicity, security, and user-friendliness that MS Outlook offer. This is why many users migrate from SeaMonkey Mail to Outlook. But the migration process is not easy as you can't directly export the SeaMonkey mailbox data, which is in MBOX file, to MS Outlook.
For this, you need to convert the MBOX file of SeaMonkey to Outlook PST. The only option to convert SeaMonkey MBOX file to Outlook importable PST is by using a specialized MBOX to PST converter tool. Below, we mention the stepwise process to migrate MBOX file to Outlook PST.
Steps To Migrate SeaMonkey MBOX File To PST
Step 1: Locate and Extract SeaMonkey MBOX file
To migrate SeaMonkey data to Microsoft Outlook, you need to first locate and extract the SeaMonkey MBOX files. Follow these steps:
Launch SeaMonkey and select Local Folders in the navigation pane on the left.
Right-click Local Folder and select Settings. Then select View settings for this account in the preview pane on the right.
In the Mail & Newsgroups Account Settings window that opens, copy the location of the Local directory.
Go to the Local directory location and identify the files that are without extension. These files share the same names as the folders under Local Folders, and they contain the emails of the respective folders. For instance, Inbox file will contain emails stored in the inbox folder, and Sent Mail file will contain the emails of Sent Mail You have to rename these files and append the extension .mbox to their names. So, Inbox will become Inbox.mbox and Sent Mail will become Sent Mail.mbox.
Now, you have the required MBOX files that you can convert to PST.
Step 2: Convert MBOX file of SeaMonkey to Outlook PST
As there's no manual way to convert SeaMonkey MBOX files to Outlook PST, you need to use a specialized MBOX to PST converter software such as Stellar Converter for MBOX. The software can convert all your SeaMonkey MBOX files into PST in a few clicks.

Get Stellar Converter for MBOX
To convert MBOX to PST by using the software, follow these steps:
Download and install the Stellar Converter for MBOX software.
Launch the software and select SeaMonkey from the list of email clients.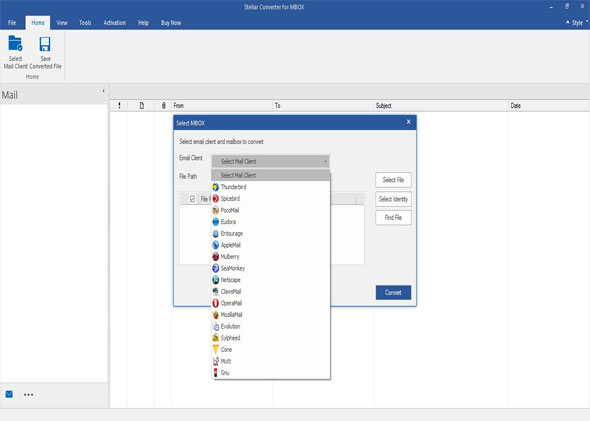 Click Select file and enter the location of the SeaMonkey MBOX file on your system. If you don't know the location, click Find File.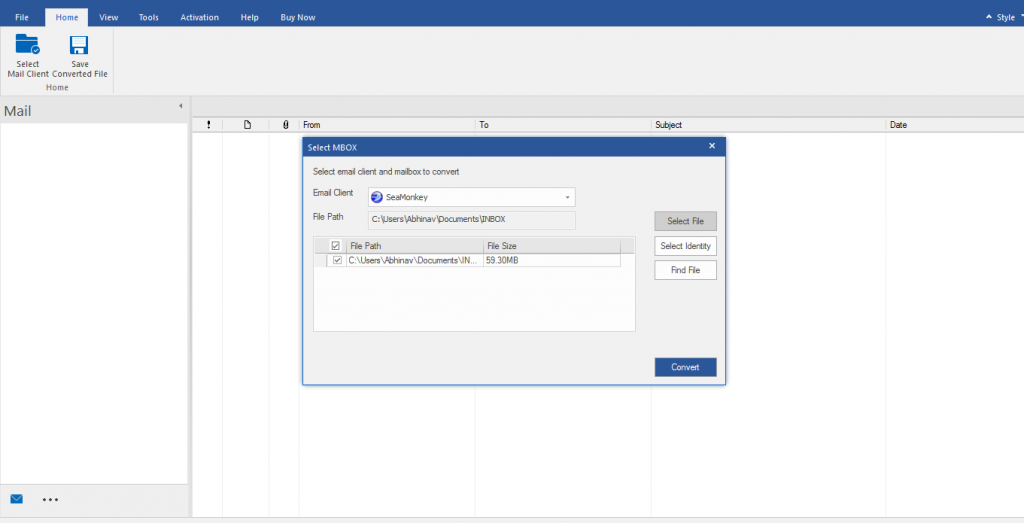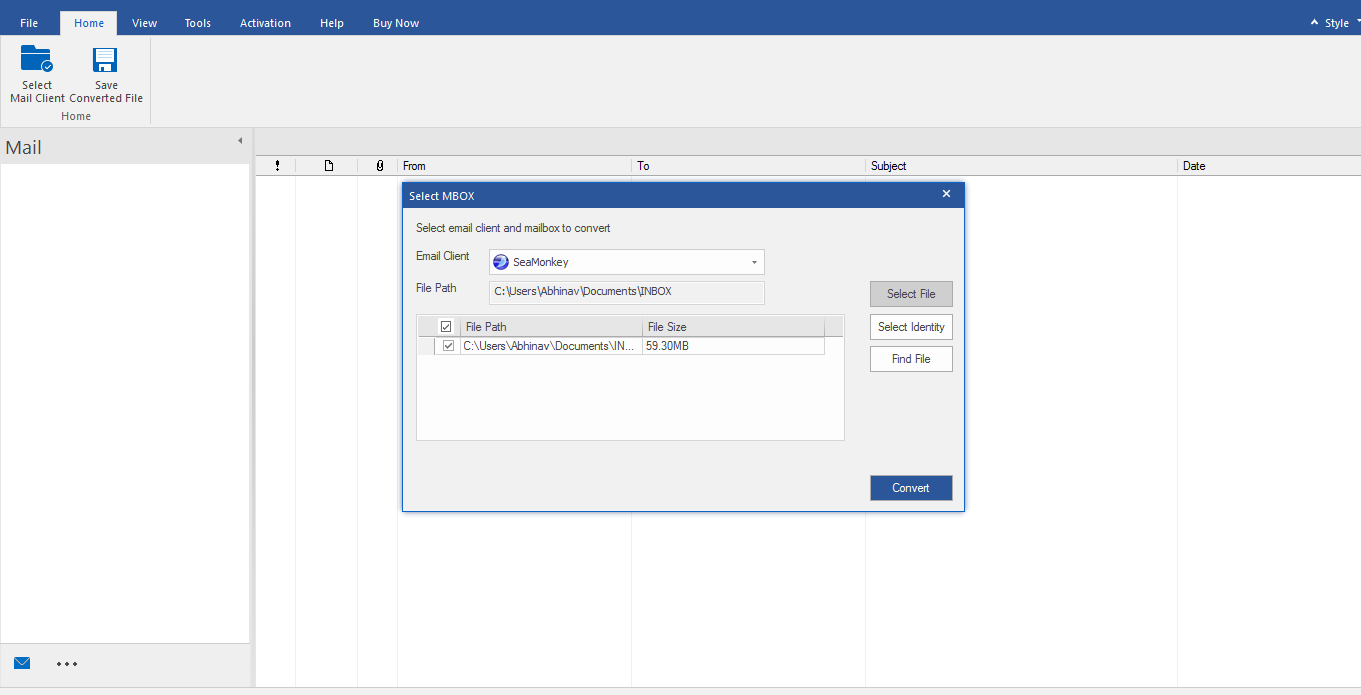 The software will scan and convert the MBOX file. Once the process is completed, you can preview the file contents.
Click Save Converted File under Home tab and select New PST in Save As window.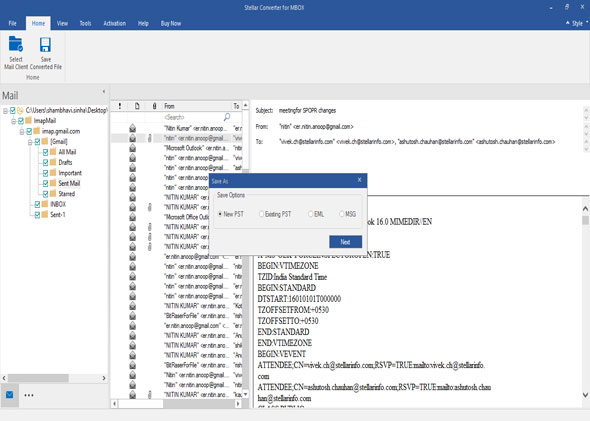 Your SeaMonkey MBOX files will be saved in PST. Now, you can easily import these files into Outlook by using the Import/Export wizard.
Conclusion
Migrating from SeaMonkey to Outlook isn't easy as the Outlook doesn't support MBOX file of SeaMonkey. You need to first convert the MBOX file to Outlook importable PST. However, there's no direct method for MBOX to PST file conversion.
The only way is by using a reliable MBOX to PST converter such as Stellar Converter for MBOX. The software is easy-to-use and converts all the mailbox items such as emails, notes, attachments, calendar entries, etc., in a few simple steps.

Get Stellar Converter for MBOX
RELATED POSTS