This post shows you how workforce management helps your construction business.
As a construction business owner, you must have realized that the key to any successful business is how well you manage its workforce. 
Not only will a good workforce management allow your workers to complete their tasks more effectively and hence help in increasing productivity of your company but it will also make sure that all your employees are happy with their work conditions and thus prevent them from resigning.
There are many workforce management solutions available in the market today which can solve most of your concerns regarding managing a workforce for your construction business. In this article, we will look at some of these solutions which have been proven effective by industry experts.
1) Construction Business Management Software
This type of software has been specifically designed to help in managing workforce for medium size businesses effectively. It allows construction companies to monitor the productivity of their employees on a real time basis and also helps in maintaining record of work orders, project costs, resources etc.
2) Mobile workforce management solution
With more and more business managers opting for mobile based applications, there are many workforce management tools available which you can use by installing them on your smartphones or tablets. Such solutions will allow you to monitor all aspects of your company's work from any location. They generally have features like GPS tracking of vehicles, field management software, etc. which ensures that your workers are productive at all times even when they are out in the field completing project tasks.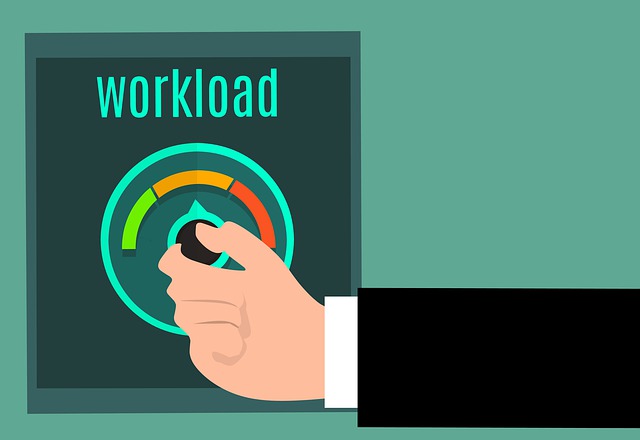 3) Server Based Solutions
These types of solutions do not require any additional hardware to be installed on your system and can be accessed from any computer or mobile device with internet connectivity. They are generally designed to provide workforce management for large businesses with multiple locations.
4) Time Clock Solutions
If you are looking for a solution which can help in tracking the attendance of your employees, then time clock solutions are the best option for you. In addition to tracking employee time, these solutions can also help in calculating wages, creating reports etc.
READ ALSO: 9 Ways Technology Can Be Utilized to Streamline Workforce Management
5) HCM/ HRMS Solutions
If you need a comprehensive solution that can manage all aspects of your company's Human Resources then an HCM/ HRMS Solution is what you need. These types of solutions offer features like payroll management, talent management, Benefits Administration etc which will help in automating most of the HR tasks for your construction business.
A fitness program
A worker fitness program is one of the best ways to keep your employees healthy. In order to stay competitive, many construction businesses are now offering their employees fitness benefits as part of their overall compensation package. 
You should consider implementing a worker fitness program in your company as it can also be a bit of fun for your construction workers helping them bond and enjoy work while keeping healthy. Enrolling on some wellness programs also helps their intellectual, spiritual and emotional aspect.
In Summary
So, these are some of the most commonly used construction workforce management solutions which can be extremely helpful in managing your construction business more effectively. 
Choose the one that best suits your needs and get started today to see the positive results for your company's productivity and profitability.
---
INTERESTING POSTS