Here's an answer to the question – do you still need antivirus protection for your business?
Cyber attacks are fast becoming one of the most pressing dangers to everyday business operations. While it is increasingly common for modern operating systems to come equipped with a host of built-in security features, they are still not enough to cover you most frequent forms of attacks.
Unfortunately, most business owners get so enmeshed in the daily challenges of running a business that many ignore their security baseline and think free packs or built-in security software is enough to protect them from attacks. 
According to Managed IT Services Provider, hackers count on security vulnerabilities like these. This can expose entire businesses (and even their associated partner, vendor and client network) to permanent and long-term damage from cyber attacks.
Viruses can be created and used by anyone from a business competitor to espionage agencies to random groups of miscreants looking to make a quick buck or achieve notoriety. The damage can temporarily or permanently disable your systems, steal information or force you to pay a ransom (doubled with fines or legal hassle as many local or regional governments have deemed paying ransom illegal).
READ ALSO: Best Antivirus For 2022
The safer way out, of course, is to always use a reliable antivirus program that can detect worms and viruses, and a firewall to protect you against attacks. Most of the times, good antivirus and security software are packaged together to root out compatibility problems and making it simpler for users to protect their systems. Your local IT Support Provider should be able to provide you with recommended packages that suit both your needs and budget.
How Does Antivirus Work?
Antivirus software can detect malware and viruses on your system. Many times, users think that if they take 'common sense' protection, such as, not clicking on suspicious links or attachments, it should be enough to protect them.
But as cybercrime evolves, many malicious programs are designed to be 'sleeper' in nature, i.e., they can lie dormant in your system and can be activated at will. These programs are hard to detect and harder to get rid of. An anti-virus program runs in the background, does periodic system scans and can alert you to anomalies whenever it detects them.
If it suspects malicious activities, it will stop that program or file from executing any further and put it in quarantine. Depending on settings and permissions, the program can automatically delete such files or keep them in quarantine until the user decides to restore it (in case of a false alarm).
Why You Need An Antivirus For Your Business?
Ransomware attacks are getting increasingly common with data from not just individual users, but large public institutions like schools, hospitals, and of course, private businesses being held hostage with threats from malicious actors.
Also, ransomware can act through disabling access to systems or simply stealing the information stored on systems until the demands from the attackers are met. Ransomware can result in the full loss of access or permanent data loss apart from the financial and legal pressures it creates for unfortunate victims. This kind of attacks can simply bypass the feeble protection offered by bundled and free security software and antiviruses.
One of the primary reasons for using a strong and reliable antivirus is to protect your system from spyware that can try to 'read' and steal your valuable personally identifiable information (PII) and financial data. This is especially a sensitive use case for businesses where transactions can be handled by a large set of workers. Tapping into the system of any of them can give hackers access to the entirety of your financial operations. 
Following from above, phishing attacks are now very commonplace among businesses of all sizes where malicious actors can try to 'scope' your employees to try and gain a foothold in your business network. Apart from phishing attacks, e-mails can also be used as a distribution channel for viruses, Trojans and to try to lure people into entering their data on spoofed websites and more.
Strong antiviruses can actively prevent human error in clicking on seemingly innocuous images, text files, and links. They scan all incoming files including attachments, and alert you early on about suspicious activity.
For businesses engaged in e-commerce activities, it is absolutely crucial to have a high-functioning antivirus solution. This can help your business block phishing attacks, spyware, and more trying to snoop in on your financial data and all your stored customer information.
Try and look for security solutions that offer enhanced security features such as encryption of data during financial transactions and more. 
Ease of Use and Management
Why choose business packs over standard or home edition antivirus? Well, for one, business editions a much greater degree of centralized control. You can manage the security of all your systems with a single administrator interface on this centralized console. This means ease of management through remote management, and intuitive controls.
You are free to add/ modify permissions/ delete as many devices as you like and don't need a specialized IT employee to manage it. 
Professional technical support is only a click away with business class antivirus as many manufacturers provide exclusive on-demand services for business customers. Additional features can range from having a personal manager, 24/7 support, firewall, file shredder, anti-spam filter, VPN services, on-demand phone and video consultations, and more.
Background scanning without system slowdown
Your systems need to be monitored 24/7 to be protected against malicious attacks. Due to poor resource management, however, many free antivirus solutions tend to slow down your systems to a crawl when performing these periodic background checks. This is another reason why premium business antiviruses are a great long-term investment in ensuring round-the-clock protection with minimal impact on system performance.
Conclusion
In the post-pandemic environment, antivirus for business has become a critical necessity for businesses as cybercrimes rise to an all-time high. Your local dedicated IT Support Services Provider often have security experts on hand who can help you find the highest quality and cost-effective antivirus and security solution for your business. 
---
Author Bio: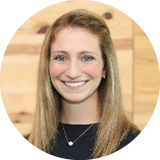 Nora Erspamer is the Director of Digital Marketing at New Charter Technologies, a group of companies specialized in managed IT support services. She is an experienced marketer and sales strategist with a demonstrated history of working in various technology industries. Skilled in strategic campaign development, lead generation, and marketing automation software. Her blog can be found at https://newchartertech.com/blog/.
---
Interesting Reads: