This post will show you how to protect your privacy online.
Unless you have been living under a rock the past few years, you would have noticed an increasingly strident cry for data privacy protection from netizens and civil rights workers alike.
Grassroots movements put increasing pressure on local and national governments to act on behalf of protecting the data privacy rights of ordinary citizens that finally translated into fairly stringent data laws, such as, the General Data Protection Regulation (EU) 2016/679 (GDPR) in the European Union, the Brazilian General Data Protection Law (Lei Geral de Proteção de Dados Pessoais or LGPD), the Protection of Personal Information Act in South Africa and the combined California Consumer Privacy Act (CCPA) and the California Privacy Rights Act (CPRA) data privacy regime in California.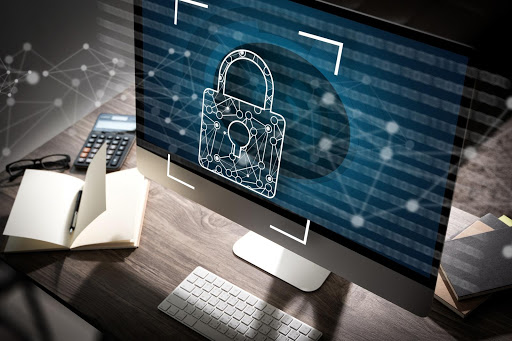 "The right to be forgotten" is a newly-fangled term but the GDPR and CPRA both allow for this right to digital users. Many technology companies, especially high profile ones, have user data going back years, if not decades, that includes minutiae such as, every site visited on particular days, preferences, shopping habits, political views, and much more. The right to be forgotten grants users the right to ask that data be deleted and surrender this information.
Why Is Privacy Important?
While the answer to this should be self-evident, most people (including fairly media-savvy users) do not understand exactly how third parties can exploit their personal digital information willy-nilly for personal gain.
These third parties can range from your friendly neighbourhood Wi-Fi stealer, data brokers to multinational conglomerates, who can sell your data for targeted advertising, credit risk assessment, direct marketing or other uses.
In worse cases, even governments can use this data against you to track your whereabouts or know information about you that you may be uncomfortable sharing.
Consumers are being increasingly wary about the data privacy of businesses and organizations they interact with on a daily basis.
A Pew Research Center study revealed that 79% of surveyed people were 'very' or 'somewhat concerned' about how companies use the data that's being collected from them, while 64% of respondents displayed the same level of concern for the collection of personal data by governments.
In this article, we will provide you with guidelines on How to Protect Your Privacy Online in 9 Tips. 
How to Protect Your Privacy Online
Take these steps to protect your online privacy:
1. Use DNT setting
Ever noticed those pesky ads travelling with you around the Internet? Those are a result of websites and advertisers tracking your digital movements. This is done through cookie profiling and other techniques to really create a surveillance paradigm of all your online activities and build detailed user profiles based on your browsing patterns.
While many people are oblivious about the ads, or just don't mind them – the practice remains a thorough violation of your basic human right to privacy. To protect yourself against these practices, use the Do Not Track option whenever it's offered by a browser or a website, so they cannot use your personal data. 
2. Use VPN
Using a VPN is a great way to protect your digital information online. A VPN changes your IP address and allocates a new one with the VPN server you connect to as well as encrypts all your incoming and outgoing traffic. Consider reaching out to IT Support Vancouver for guidance on choosing the best VPN service for your specific needs.

3. Use cookie-blocking browser extensions
Further to the above, you can also use enhanced protection offered by some privacy-forward browsers and enable cookie-blockers on all websites.

4. Opt out of app tracking
Your activities on apps can be tracked just the same as browsers. Please read the agreements closely before signing on and opt out of tracking whenever the opportunity is given to you. 

5. Review privacy policies carefully
Reading the fine print is extremely important when it comes to protecting your digital privacy. Almost every app you use and service you sign up for will ask you to agree to service agreements that form a legally binding contract between the user and the service provider.
Most companies are legally bound to clearly talk about their data collection policies here and as responsible users, you need to be aware of these practices, so you don't unwittingly hand over your personal information for exploitation.

6. Always browse in incognito mode
Incognito mode prevents websites from tracking your digital activities.

7. Delete Cookies at Browser Exit
You should delete cookies regularly as they're used by websites, advertisers, and other third parties to track you online. While you can clear your cookies manually, you're better off configuring your browser to delete them at the end of the browsing session automatically. If you don't know how to, follow our guide to deleting browsing cookies automatically at browser exit.

8. Be aware of your digital footprint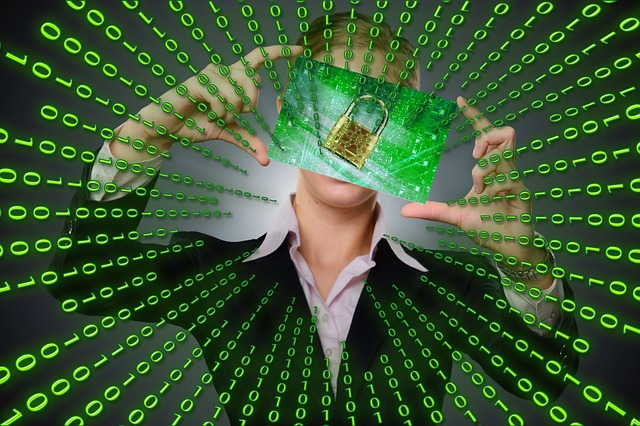 Please understand that whatever you post online – stays there – even if you delete it. Anything and everything that you do online leaves a breadcrumb of the digital footprint that malicious actors can and do follow. These include everything from signing a petition or a form to videos and photos that you feature in or any piece of communication that you post about yourself online.

9. Be wary of what you click online
A completely innocuous link circulated in your office or among your relatives as a call to action for a philanthropic action can be malicious. So can an urgent mail seemingly sent from your boss. We won't even mention the kind of malware that can lurk behind online ads and spam. Always remain vigilant when clicking on links and ensure that they have https certification and no unusual spelling errors or generic greetings.
These are generally tell-tale signs of spoofed websites that try to steal your credentials and personal information. In fact, there has been tremendous growth in incidents of phishing using such tactics in the wake of the pandemic. Most of these spoofed websites were carefully cloned copies of websites that are either well-known, such as an international philanthropic organization, or highly used, such as heavily-used e-commerce or payment platform. 
Conclusion
Hope you now know how to protect your personal privacy and security online?
There are numerous more ways you can strengthen your online privacy including maintaining pristine password hygiene, using multi-factor authentication, backing up your data securely, and more. Feel free to reach out to local providers in Managed IT Services Vancouver to get guidance on ensuring your digital privacy.
---
Author bio: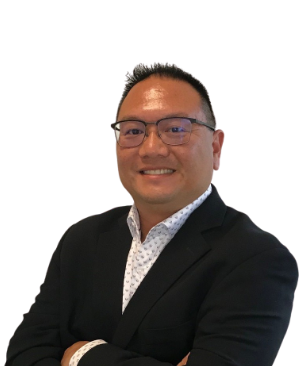 Sam Goh is the President at ActiveCo Technology Management, a Managed IT Services Vancouver company. Sam comes from an operational perspective, his tenure at ActiveCo emphasizes working with customers to closely understand their business plans and to successfully incorporate the technology component to those plans. Under his leadership, ActiveCo has developed expertise which focuses on enriching the extensive customer relationships by integrating strategic and operational focus areas through consulting. When Sam and his wife Candee aren't running ActiveCo, they enjoy road trips with their 2 children. Faith, family, friends and philanthropy lie at the heart of Sam's personal beliefs.
---
SUGGESTED POSTS