In this post, I will show you 7 cybersecurity trends that will change the future of internet in 2020. Also, I will show you how to secure both your data and devices.
Data and identity security are both becoming daunting tasks with each passing day. As technology is evolving at a rapid pace, cybercriminals are finding new ways of accessing users' sensitive data online in 2020. 
Due to this reason, cybersecurity threats are also increasing at an alarming rate. Taking cybersecurity stats and facts into account, we must keep an eye on the latest cybersecurity trends as they will affect our professional and personal lives quite significantly. 
7 Cybersecurity Trends to Follow in 2020
Here is the list of 7 cybersecurity trends that will create a significant impact on web surfing activities of internet users in 2020:
1. Data breaches will be one of the biggest cyberthreats
During 2020, organizations will have to keep notorious elements like hackers, snoopers, and others at bay. Otherwise, customers' information will become more vulnerable as persona data has become one of the most valuable black market commodities these days. 
Thanks to GDPR (General Data Protection Regulation), organizations are liable to inform their customers about the usage of their data accordingly. However, they have to improve their performance in terms of data privacy and security drastically.
2. The cybersecurity skill gap will increase exponentially
The current situation of online privacy is increasing the number of potential cybersecurity jobs in every walk of life. You need professionals related to cybersecurity in all the significant fields, be it Finance, Human Resource, Health, Supply Chain, Politics, Education, Information Security, Electronic and Print Media, and so on.
At present, the job demand is lingering around 3.5 million compared to the job demand that was 1 million in 2014 approx. Considering the devastating impacts of cyberattacks in recent years, the need for a skilled and experienced cybersecurity workforce is a must.   
3. Mobile devices will be at risk
The use of mobile phone devices for both professional and personal requirements is rising tremendously. Therefore, one should expect the number of cyber-attacks on mobile devices will also increase from hackers to access personal and business data simultaneously. 
On the other hand, companies need to protect their employees' mobile devices through a secure web application infrastructure that offers an exclusive real-time vulnerability management feature. 
READ ALSO:  10 Tips To Secure Your Smartphones
4. Hackers will target IoT devices more
Hackers and other unwanted personnel have started targeting IoT (internet of things) devices online. When you use such devices, the chances of hacking, privacy invasion, data theft, and other privacy hassles increase to the next level.
There are different security blunders attached to numerous IoT devices like unprotected wireless communication, unencrypted user data, vulnerable web interface, and others. Similarly, you cannot rule other compromised devices such as routers and NAS servers that offer easy access to communication and data of different users at a time.
In addition to this, cybercriminals can gain access to personally identifiable information using home automation products and wearables without any trouble.       
5. Use of Artificial Intelligence (AI) will improve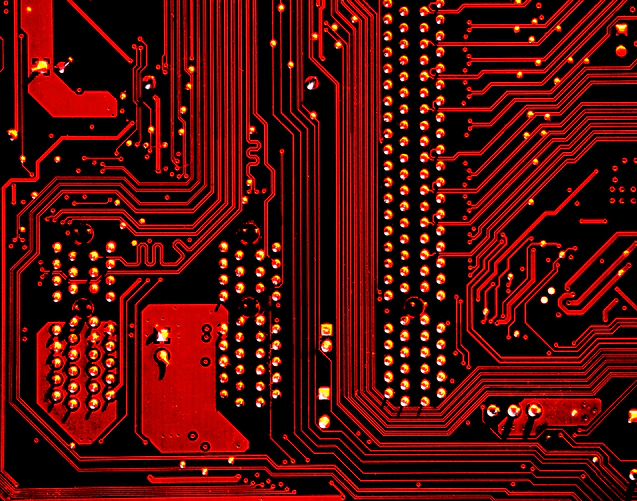 You will witness the application of Artificial Intelligence on a broader scale everywhere in 2020. The said technology has made our digital lives a lot easier. Still, at the same time, it has given ample opportunities to hackers and cybercriminals when it comes to achieving their unethical cum illegal objectives.
In short, Artificial Intelligence has its own pros and cons that will decide the fate of cybersecurity in coming years.  
6. Data theft and vehicle hacking will increase
There is no denying we are using various kinds of in-car communications in our vehicles to make them efficient and durable. On the contrary, we have indirectly made the target of data thieves relatively easy as they are trying different things to access private networks by using different devices installed in our vehicles. 
Thus, they can gain access to a large amount of data, including personal email accounts, online banking information, and much more. Above all, they are free to sell our crucial personal data acquired from our vehicles to other hackers and cyber criminals online.  
7. Phishing attacks will remain the critical cybersecurity threat
As expected, phishing attacks will never be out of the scene as hackers will be using them to retrieve credentials and identities of different internet users. Similarly, these attacks will play a critical role in transferring malware into computer devices and making fraudulent online payments too.
If we talk about ransomware attacks, cybercriminals rely on these types of attacks quite largely because they are one of the most effective ways of increasing their income. Therefore, there is no harm if you get cybersecurity training to combat various phishing attempts correctly. 
READ ALSO: How to Secure Your Devices Against Phishing Emails
Wrapping Up
There you go! 7 cybersecurity trends to follow in the year 2020.
The evolution of technology has compelled us to take proactive measures to secure our identity and personal information both from different sorts of cybersecurity threats. It is high time for individual internet users and businesses to learn the fundamentals of cybersecurity to keep their data secure and avoid numerous kinds of cyber scams.  
Note: This is a guest post by Usman Hayat.