In this post, we will show you the impact of COVID-19 on live streaming services following a case study by JustWatch.
For months, the coronavirus and COVID 19 disease has changed the way people live in various countries. Towns and cities have been placed on lockdown which resulted in movement restrictions.
As a result, people have been advised to work from home, schools and some other organizations have also been put on an indefinite hold. All these measures are taken to contain the virus spread.
With everyone at home, there has been a rise in internet usage. Mobile Phones, Tablets and PCs have been the go-to source for getting updates and keeping with all the happenings.
In order to make ends meet, students have been receiving lectures online and religious organizations hold services via live streams. Also, entertainers – musicians, dancers, comedians, etc – have taken to live streaming to serve their fans with content and keep them engaged. This has caused a major spike in the use of live streaming services.
MUST READ: In-Depth Guide: Introduction to Cyber Security and Data Protection
How High Are the Numbers?
The video streaming numbers are very high. In a case study by JustWatch – an international streaming guide that helps over 25 million users monthly in 43 countries. Here's a chart that shows the increase in service usage on the platform in different countries;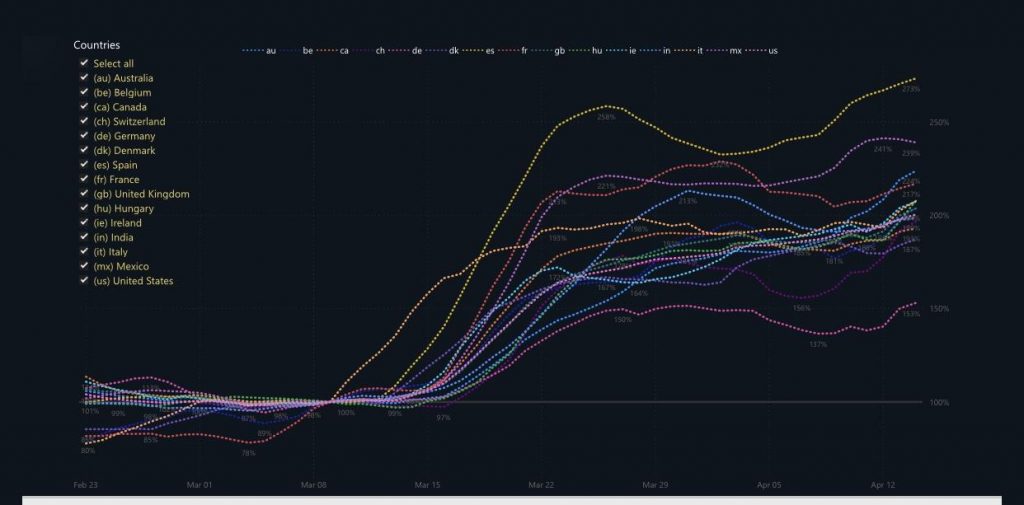 From the above chart, you can see that usage shot up at around mid-March. This is no coincidence as lockdown and restrictions in various countries began around that time as well.
Italy announced a lock down starting from 9th March, Spain on 14th March, and a national emergency was declared in the United States on 15th March. Furthermore, on 17th March, restrictions were imposed in France while Canada declared a national emergency.
READ ALSO: Coronavirus: Online Security Tips for Remote Workers
Studying the chart, you would discover that users in the US has increased by almost 200% since then. In Spain, the increase is also at a similar range while Germany has increased by about 130%.
The Verdict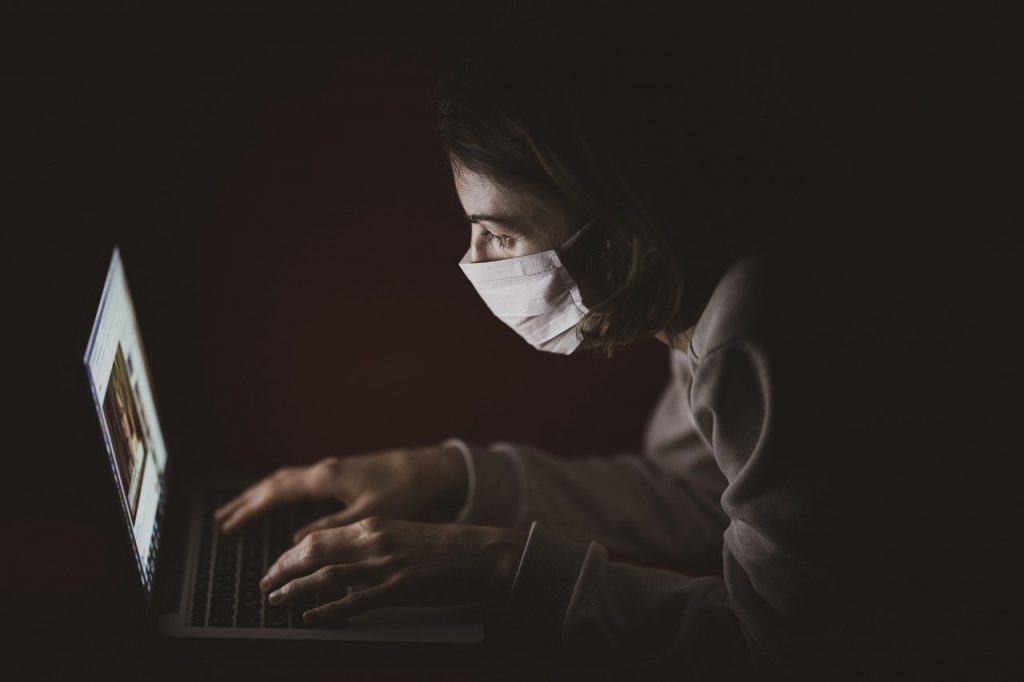 It is clear that COVID 19 has had a major impact on the use of live streaming services. Usage rates have increased dramatically and are likely to go even higher unless people get back to their normal lives. Live streaming services are not the only ones to get affected by COVID 19. Internet service providers, websites, VPN providers, etc have all recorded massive numbers due to the pandemic.
However, most online services like JustWatch have not failed to meet up with the increasing demands despite working from home. Streaming services are offered as usual and even better so everyone can enjoy their stay at home.
INTERESTING POSTS