Are you in search of the top Tresorit alternatives, read on.
Tresorit is one of the good cloud storage services available, but there are better alternatives. 
This post focuses on giving brief reviews of the top Tresorit alternatives for data backup and recovery based on their strong points, features, and pricing. 
READ ALSO: Best Cloud Storage Services According To Reddit Users
Top Tresorit Alternatives


Acronis True image provides a unique backup service by providing backup for an entire disk image. In the case of any eventuality, you not only get your files and folders back but an entire system image as it exists on your disk. 
In addition, Acronis has user-friendly interface, backup speed, flexibility, and extra security, which protects systems from malware, and a secure sign-in option makes it the best alternative to Tresorit. 
An excellent feature of Acronis is its Notary feature which lets you create a notarized backup of files and folders. Hopefully, Acronis's notarized documents would be accepted as legal tender in the nearest future.
Key features of Acronis True Image
Disk image backup and restoration

Intuitive user interface

Fast upload speed

Additional security features

Local and cloud backup

Price starts from $49.99 per year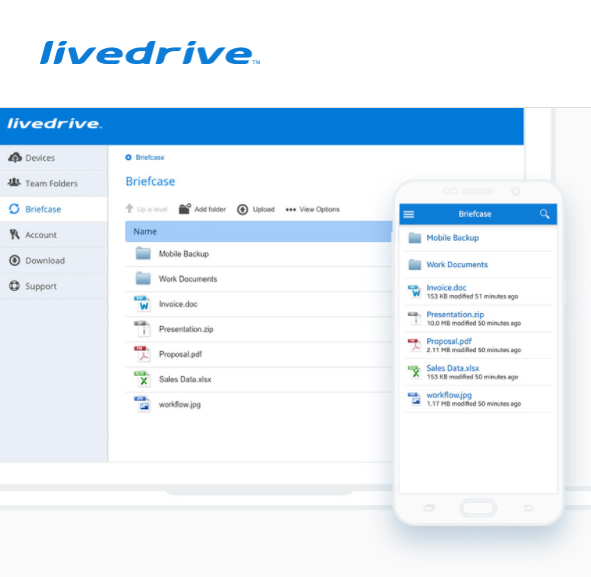 Among our top Tresorit alternatives, LiveDrive is a notable one.
LiveDrive is an online backup service in existence since 2009 with over a million customers. A key feature of Livedrive is the unlimited cloud storage space it offers its customers in its various subscription plans.
A fast backup and restore speed is one of Livedrive's strong points, along with an intuitive web-user interface which is Livedrive's tool for backing, restoring, and monitoring status.
Key features of Livedrive
Military-grade backup file encryption

2-factor authentication 

Unlimited cloud storage

The basic plan starts from $8.99 per month
Get LiveDrive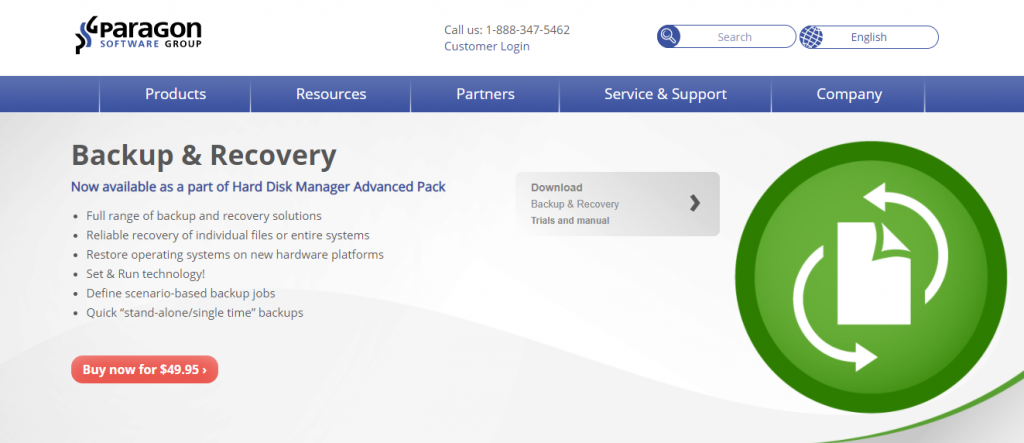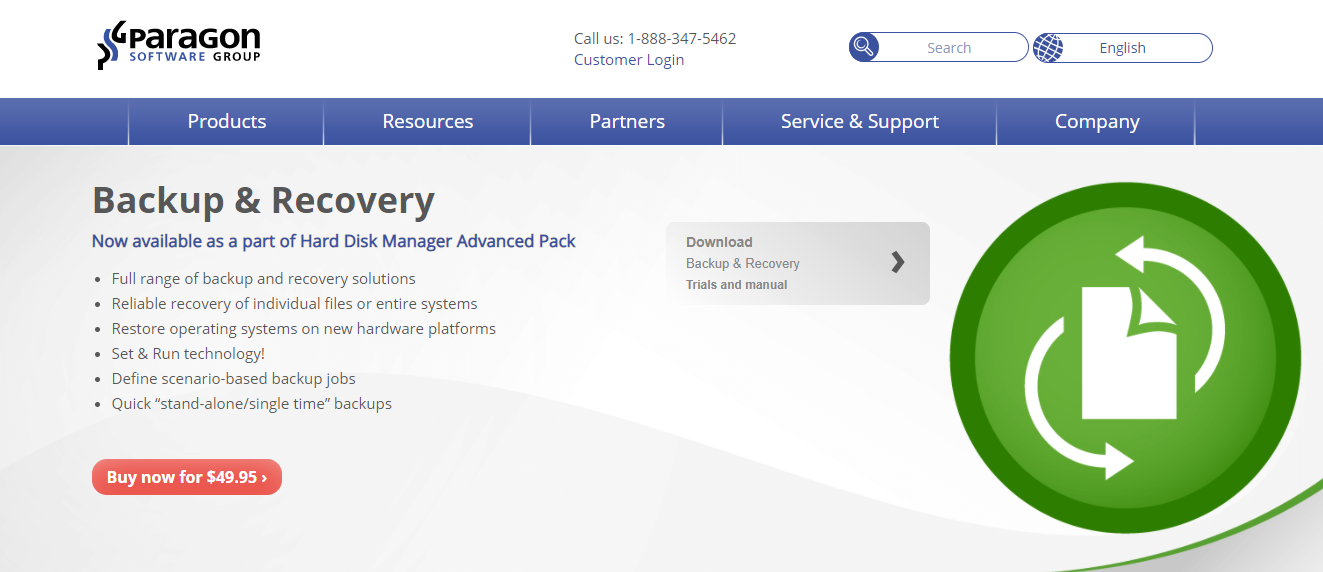 Paragon offers additional Disk Management services in addition to cloud backup and recovery. A Paragon's hard disk manager helps you create several partitions of a disk drive to optimize storage and eliminate redundant data.
With Paragon's Disk Management, you can
Create and delete partitions

Move and redistribute partitions.

Merge or split partitions

Change cluster size, etc.
Additional features include:
Automatic data backup

Flexible restoration

Windows cloning 

Price starts from $99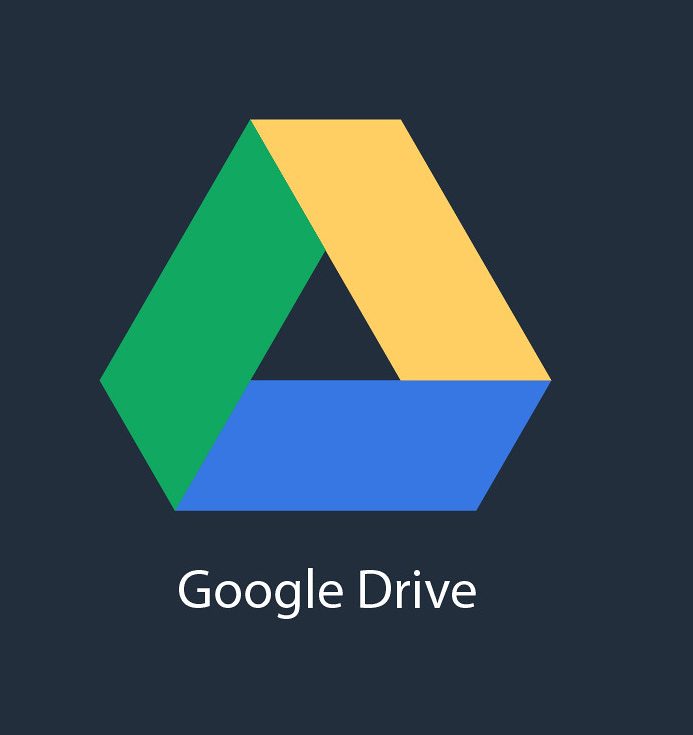 If you're using an Android device or have a Gmail account, you have automatic access to free 15GB cloud storage from Google to back up all file types since it comes as part of the G-suite of apps on all android devices.
Your photos automatically backup to Google Drive, making it possible to access your pictures by logging into your Gmail account. 
Google also offers premium plans of 100GB for $1.99 monthly, 200GB for $2.99, and 2TB for $9.99 monthly.
Carbonite may not have an intuitive interface, but it does offer great hybrid backup and recovery services for home and business users. As a carbonite user, you can choose a plan that allows you to backup and restore a whole disk, including the disk OS.
Here are the Carbonite key features
Flexible subscription plans that let you backup up to 25 computers 

Automatic backup

128-bit file encryption

Antivirus protection (optional)

Price starts from $6 monthly, when billed annually.
OneDrive is a cloud storage alternative to Tresorit that comes with Microsoft's Windows OS. Activating OneDrive entitles you to free 5GB cloud storage space and other premium features that come as a free package.
Microsoft's OneDrive also has a paid plan that offers you 1TB of secure cloud storage space for $69.99 yearly subscription fees. Besides, you also get a free subscription to Office 365 – a much-needed business or office tool. You wouldn't get a free Office 365 subscription with Tresorit, would you?
Key OneDrive features include
5GB free cloud storage

Free access to Office 365 as a bonus to the paid cloud storage plan

Secure cloud storage app for file sharing and syncing on all devices

Offline access 

Multifactor authentication, malware detection, and file recovery tools available for free to premium subscribers
Backblaze is one of the cheapest alternatives to Tresorit, with unlimited cloud storage space for $6 monthly. Setting up and getting Backblaze running is pretty easy with automatic backup of all file types, including music, documents, photos, etc.
To access and restore your files from Backblaze's cloud backup is free. However, you can request a 256GB flash drive for $99 or an external restoration drive up to 8GB for $189.
Key features of Backblaze
Access to a personal key

File encryption 

No javascript

2FA authentication

Auto backup of files

Mobile app for Android and iPhone
Conclusion – What Is The Best Tresorit Alternative?
All cloud backup services briefly reviewed above have distinct strong points that make them preferable based on users' needs. 
However, I will recommend Acronis True Image, followed by LiveDrive, as the best Tresorit alternatives for their unique features, which gives you additional functionalities, flexible, and affordable subscription plans.
---
INTERESTING POSTS