If you want the best RememBear alternatives, read on.
RememBear is one of the best password managers available thanks to the company that developed TunnelBear.
Unfortunately, RememBear is shutting down. In fact, it will be available for use until July 2023. After that, RememBear will no longer be available as a service.
The company behind RememBear, TunnelBear, announced the shutdown in March 2021. At the time they said that they had decided to focus their efforts on other projects and that they would be discontinuing the password manager in order to do so.
For those who are currently using RememBear, the good news is that there is still plenty of time to transition your passwords and other personal information over to another password manager.
The team at TunnelBear recommends starting the transition process sooner rather than later so that you have plenty of time to make sure everything is in order.
RememBear has been an excellent password manager for many users over the years and it's sad to see it go. But luckily, there are plenty of other great password managers out there that you can use to keep your information safe and secure.
Without further ado. I will be showing you some of the best RememBear alternatives worth considering.
What Are The Best RememBear Alternatives?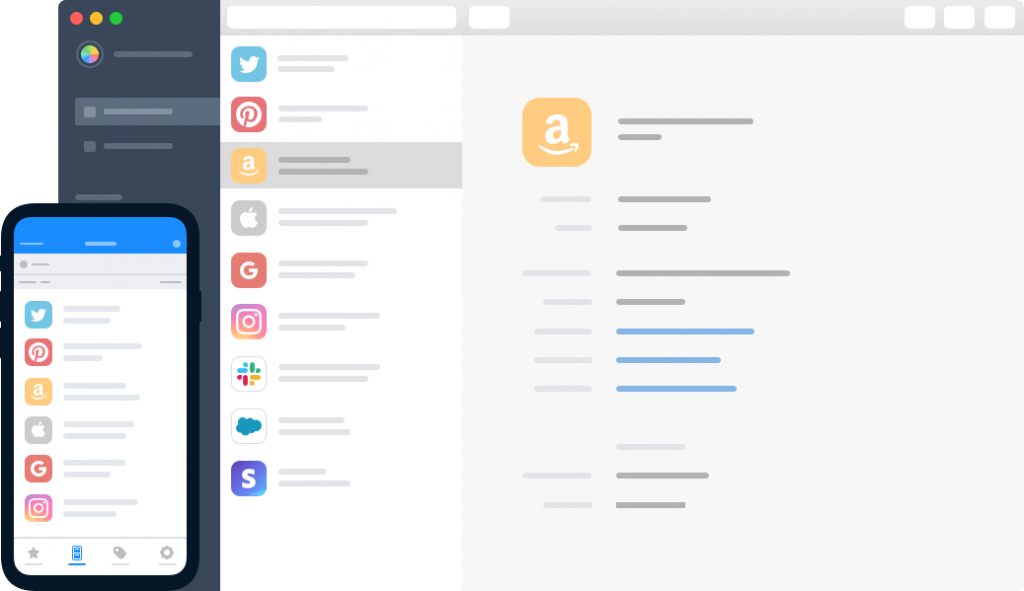 1Password, developed by AgileBits Inc. in 2006, is one of the safest and user-friendly password managers out there.
Besides creating, storing, and managing passwords, 1Password uses military-grade encryption technology to encrypt users' passwords. 
Other features that make 1Password a fantastic password manager include:
cross-platform compatibility with Mac, iOS, Android, Windows, Linux, and Chrome OS

unlimited password creation and storage

1GB cloud storage

two-factor authentication

Travel Mode, etc.
1Password is available for a subscription fee starting from $2.99 per month, with a 14-day free trial.
==>> Get 1Password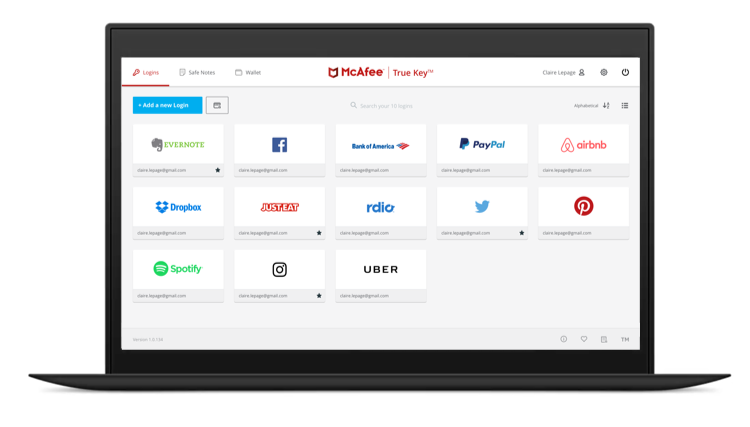 Coming from McAfee, a well-known player in the antimalware industry, I never doubted True Key's abilities.
True Key uses multi-factor authentication to protect users' master password. It also has the auto-save and auto-fill function that makes it easy to use and manage. 
Although True Key is not rich in features, it does an excellent job of creating, storing, and managing users' passwords using military-grade encryption technology and other security features. 
True Key's freemium plan lets users create, manage, or store 15 passwords, with access to other features.
However, with a premium subscription of $39.99 per year, users can create or store an unlimited number of passwords. 
==>> Get True Key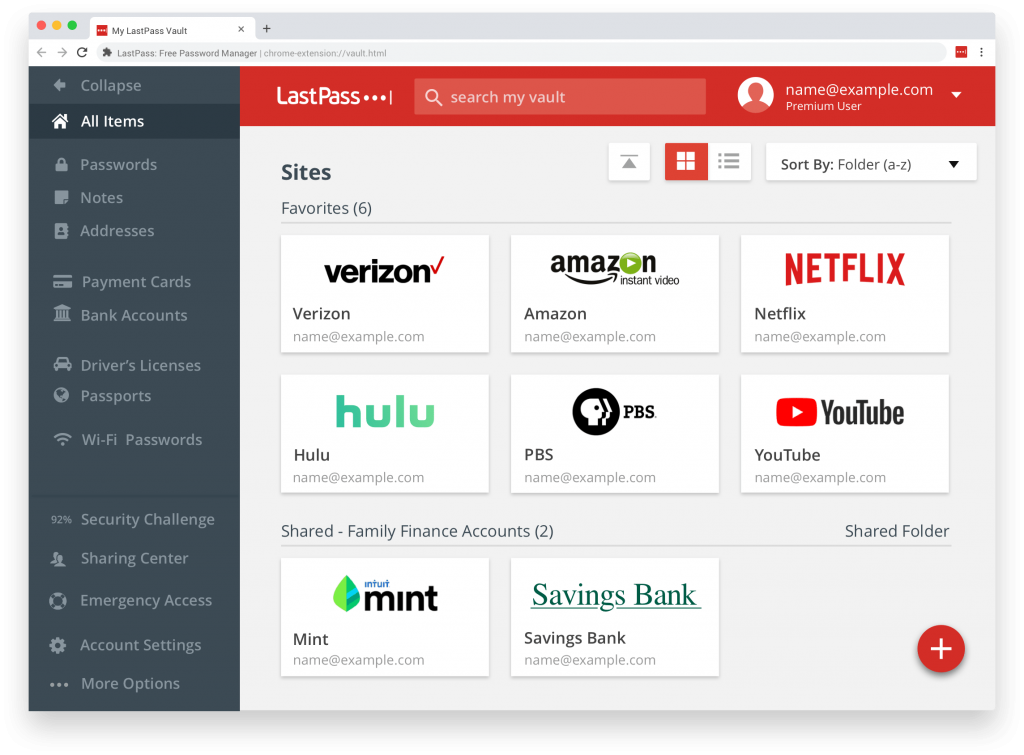 LastPass can generate, manage, and store passwords.
This best RememBear alternative has an easy-to-use interface that makes logging in fast and easy, and simplifies online shopping by auto-filling in your payment and shipping details, sharing your password with other users, storing data in secure cloud storage, and monitoring the dark web for data breaches. 
It also uses multi-factor authentication to secure your master password, etc.
First-time users can have a feel of LastPass's premium features with LastPass's freemium plan, which gives users access to 30-day access to premium plans on trial, after which users will have to subscribe to a premium plan starting from $3 per month.
==>> Get LastPass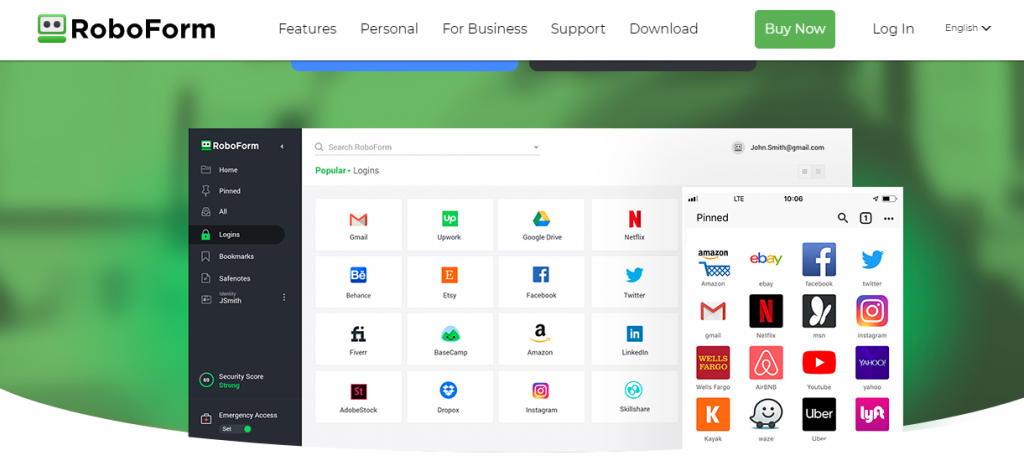 If you need a RememBear alternative, Roboform is your best bet. Aside from being one of the cheapest password managers, Roboform has an intuitive user interface and innovative features such as password sharing with other users, Bookmark Storage, etc. 
Other features include 256-bit AES encryption technology for securing users' passwords, 2FA authentication, Password auditing, etc. 
Thankfully, Roboform offers a free subscription plan meaning users can use Roboform for free for as long as they want.
However, for as low as $1.99, users can enjoy additional features, including multiple access across devices, account backup, password sharing, 24/7 support, etc.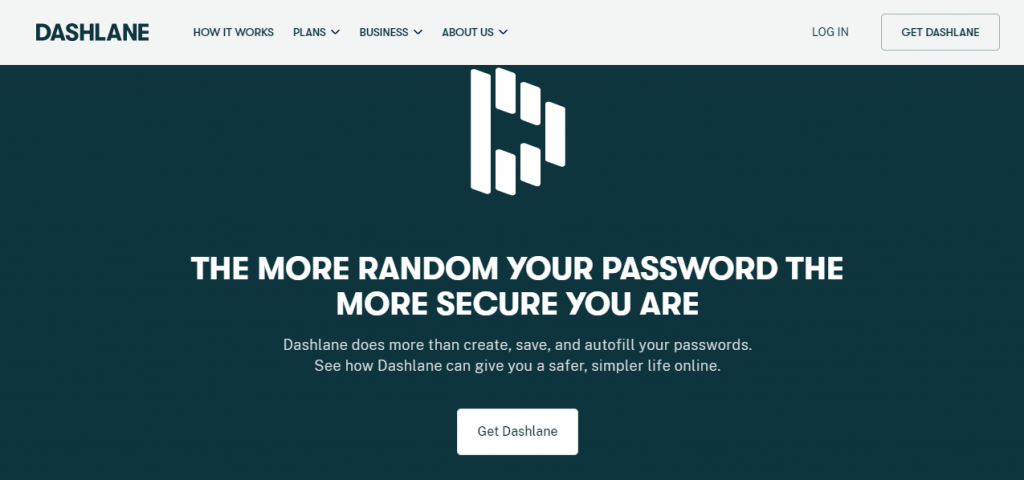 Aside from being a robust password manager, DashLane offers VPN services to its subscribers. Thus, users enjoy all-around online protection. 
Other features that make DashLane stand out as the best RememBear alternative include:
an intuitive user interface

one-click password changer

military-grade encryption technology

zero-knowledge protocol

1GB free cloud storage

multi-factor authentication

dark web monitoring

emergency contact

receipt storage, etc. 
Dashlane offers a free subscription, which gives you access to a 30-day premium edition as a trial.
The Premium package, which is the least of DashLane's plans, costs $6.49 per month. This price is justified since users will also enjoy access to a premium VPN and unlimited device login.
Benefits Of Using A Strong Password Manager
Setting a highly secure password involves using a complex phrase or a combination of letters, numbers, and symbols, which might be challenging to remember, especially when managing multiple accounts.
Using password managers makes it easy to generate, store, and manage robust passwords for your accounts. Thus, you do not need to remember multiple complex passwords; all you need is to remember your master password.
When logging in, password managers have an auto-fill function that auto-fills your username and password.
Best RememBear Alternatives: Is RememBear Any Good?
Yes, RememBear is a great password manager! It's an easy-to-use app that lets you store and manage all your passwords in one secure place. It includes a unique auto-fill feature that will fill in your usernames and passwords when you log into websites.
Plus, it comes with a built-in password generator so you can create strong, unique passwords for all your accounts.
RememBear also has a 'Security Audit' feature which will check all your passwords and alert you if any of them are weak or have been compromised online. This is a great way to stay safe and secure online.
RememBear also offers two-factor authentication and the ability to sync all your passwords across multiple devices, so you can access them anytime, anywhere.
It's also available on both iOS and Android devices, so you can stay secure no matter what device you're using.
Overall, RememBear is a good password manager that's both secure and easy to use. However, you should check out the best RememBear alternatives highlighted above.
Conclusion 
Listed above are the 5 best RememBear alternatives!
There are plenty of other good password managers out there. The one thing you can definitely count on is that they will keep your passwords safe and secure.
Nevertheless, the best RememBear alternative is 1Password, a reliable password manager with innovative features, apps, and extensions for efficient password management. Not to mention, 1Password is relatively affordable.
---
RELATED POSTS