In this post, we will show you 5 cybersecurity tips to protect your digital assets as a business.
The very foundation of trust your customers and employees foster for your business consists of the basic security you ensure for all the interactions they have with you.
Your customers need to know that you're taking every precaution to keep their data secure and that you never store anything you don't truly need to store, while they have the freedom to use a payment solution they trust the most. Your employees, on the other hand, want to know that you're keeping their data secure and that they will receive their salaries in a secure and timely manner.
Considering that hackers implement more advanced strategies to reach sensitive data businesses try to protect, it's up to you to match (and outmatch) their efforts with the help of technology, regular education and training, and overall awareness. 
Here, we'll list a few of the most effective cybersecurity practices you should implement into your own strategy to protect your brand reputation, and ensure the safety of all interactions with your teams and your customers. 
5 Cybersecurity Tips To Protect Your Digital Assets As A Business
1. Smart password practices
Sometimes the simplest of strategies can have a profound impact on the overall effect of your preventative measures, and password protection is a clear example of that. In fact, even with the most advanced security systems in place, if your teams consistently use poor password practices, they will become the core source of risk for your company. 
That is why, in addition to ongoing training for your IT staff (to which we'll get in a moment), you need to provide guidance for your other teams on how they can contribute to business-wide security. Smart password protection starts with using password managers to generate and store passwords securely and away from prying eyes. 
2. Dedicated security training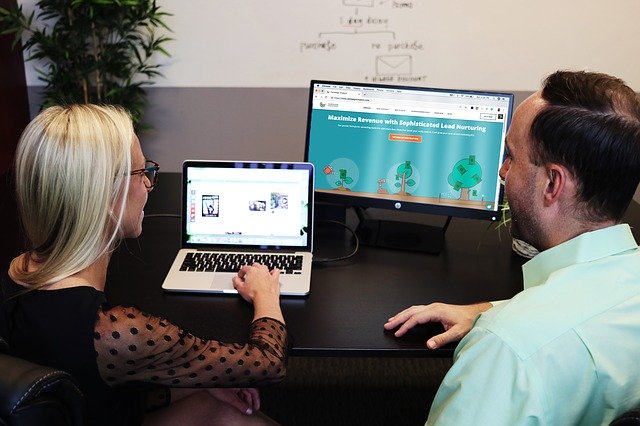 Every business needs to have trained cybersecurity professionals at the helm of their digital security strategy. Since this is not a field that stagnates, you should ensure that your teams get regular corporate IT training to specialize in the latest cybersecurity methods and make the most of the technology at your disposal. IT professionals need to embrace the learning curve of their industry, and you as their employer need to make sure that they have access to regular and reputable workshops and certification.
This will not just be beneficial for you as a brand, but it will provide a unique advantage to your employees: you'll grant them the opportunity to invest in their own professional growth, which they'll greatly appreciate. You'll find that many IT professionals crave to work in environments where they'll always get a chance to learn more, thus making you a competitive employer, and one that takes excellent care of your company's security and your employees as well.
3. Build a security infrastructure
As a business, you're likely using a wide array of digital tools to communicate with your staff every day, especially now that you're most likely working remotely due to the ongoing pandemic, and all of your employees have had to work from home. Thanks to digital transformation, remote work is not just possible, but also a preference for many modern-day businesses. 
To ensure that your teams can indeed implement their own security precautions, you need the right technology at hand. Use only reputable, tried and tested software providers, hosting partners, and web platforms for your everyday interactions as well as storage purposes. Add to that, invest in software solutions and firewalls dedicated to cybersecurity, so that you can create a powerful security infrastructure for all of your digital purposes.
4. Schedule regular software updates
If you're in the business of app development, you already understand that this ongoing process requires your developers to continuously go back to the drawing board searching for smarter, more effective solutions, especially when users report poor performance or bugs with your product. As an expert, you then understand that your security software has the very same underlying requirement: ongoing maintenance and updates to improve its performance in the face of changing threats.
In response, you need to create a schedule with your IT experts to update your systems, software, and all applications you and all employees use to interact. Failing to do so can leave a window of opportunity for an intruder to access any sensitive data you may store, or any relevant account information from you and your employees.
5. Test and scan for threats and vulnerabilities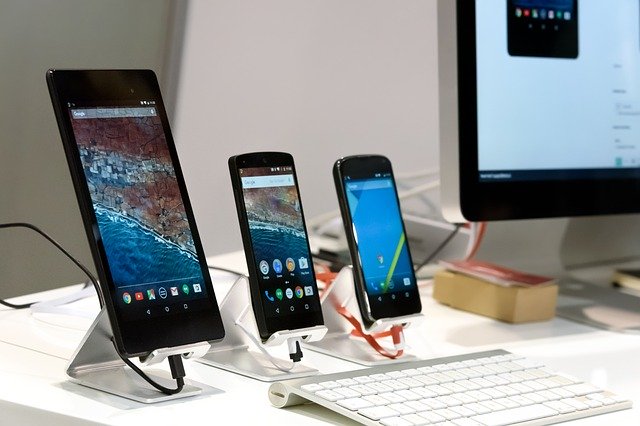 Now that you have a dedicated cybersecurity team within your organization, you should officially perform regular security tests to make sure that your existing measures are working. IT experts in this field will then perform a slew of different breach attempts to see how your firewalls and other protection holds up against their efforts. They will be able to not just establish if a breach is imminent or possible, but if there are small-scale vulnerabilities they haven't noticed before.
This alone will help keep your security measures more robust and effective, because patches, bug fixes, and ongoing checks will enable you to spot risk before anything happens to your data. Test your business network, your security software, and of course, always test your employees to make sure they are aware of their own role in ensuring business-wide data security. 
Rounding Up
There you go! The 5 cybersecurity tips to protect your digital assets as a business
The key issue with business cybersecurity is in its never-ending pursuit. Just like a once-built site cannot survive and maintain itself, your security measures need constant upgrades, and you need to keep up with the changing technology.
Include these preventative measures to protect your digital assets, but always have a backup plan and a response strategy in case a data breach does occur. It's up to you to protect your brand reputation through the finest security practices, and these are a great place to start improving your efforts.
Author bio: Lauren Wiseman is a digital marketing specialist and business consultant from Melbourne. After getting a marketing degree she started working with Australian startups on business and marketing development. Lauren writes for many relevant, industry related online publications and she's interested in digital marketing, startups, cybersecurity and latest business and finance trends.
RELATED POSTS