In this post, we will show you what is SWF file format all about, how to play it on Windows PC, and the best software to play SWF files.
In the past, if you encountered an interactive video embedded on a site, it is most probably be an SWF file running in the background.
An SWF or Small Web Format (also known as Shockwave Flash file) is a file format created by Macromedia (initially), and has been owned by Adobe since 2005. Prior to May 2008, playing such files was restricted only to Adobe software.
Still, over time, Adobe removed the limitations, and other web technologies such as CSS3 animations and HTML5 video support have primarily replaced the SWF file format.
Now, let's answer the question – what is SWF file?
What Is SWF File?
In the pre-YouTube era, when online videos are not common, the most common way to embed a video, or interactive content, on your website is via an SWF file. SWF files hold raster graphics or vector-based animations, videos, text, and interactive content written in ActionScript compressed in a way that makes them easy to share online.
Why Can't I Play an SWF File on Windows 10?
SWF files are used to bring sound, video, and animated graphics to the web, especially when delivering browser-based online games.
They're not meant to be edited because they contain compressed media and compiled ActionScript, but you can modify the Flash animation by editing the original FLA file.
Windows won't play SWF files automatically because the format is outdated and is being phased out as Adobe officially designated it an End of Life, which means it won't be developed or supported anymore.
READ ALSO: Best VPN For 2022
How To Play SWF Files
SWF files are usually played automatically from within a browser installed with the Adobe Flash Player plugin, such as Internet Explorer, Microsoft Edge, or Firefox. Consequently, if you have a file with the .swf extension on your computer, you can open or play it by just dragging and dropping it into your browser window.
Most browsers sometimes block Flash by default these days because it's a known vector of attack for viruses and hackers. You can pick one browser, like Internet Explorer, for example, and use it only for files that need to open or play using Flash. This way, you can manage the browser that can have a potential vulnerability and act accordingly. However, this isn't a license for you to download anything online or visit dodgy sites.
In IE11, enable Flash by opening the app and clicking on the gear cog at the upper right side of the screen next to the search bar. In the new drop-down menu, click Manage add-ons.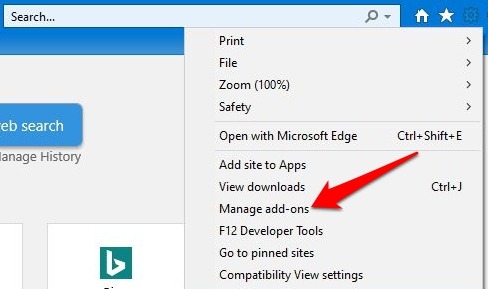 Next, click Toolbars and Extensions to highlight it.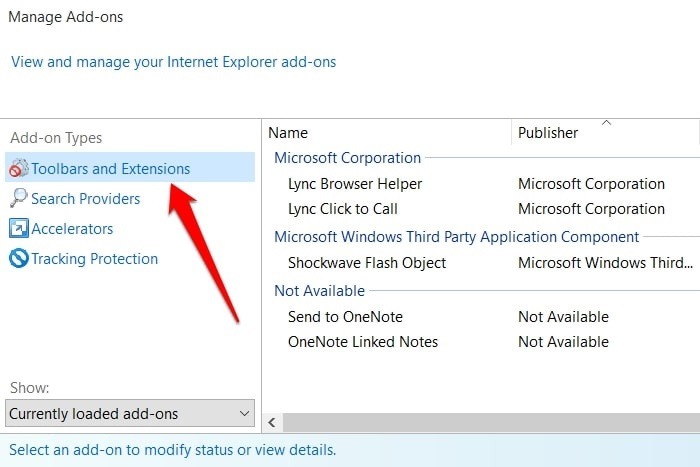 In the list of applications, go to the Microsoft Windows Third Party Application Component section and click on Shockwave Flash Object.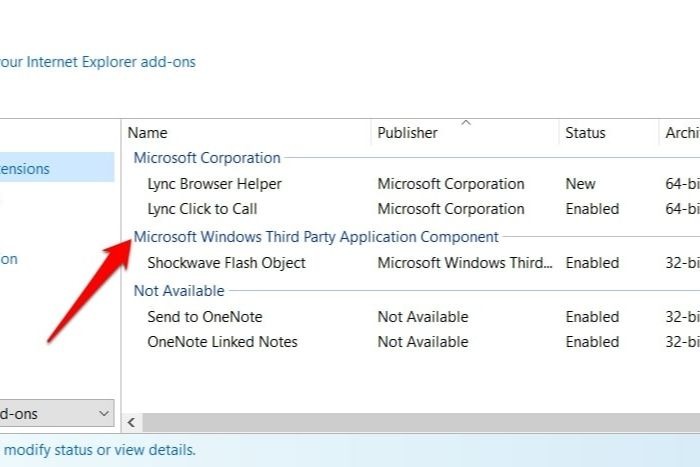 Check whether the Status says Enabled or Disabled. If it's disabled, click Enable and then close the window.

When done, open File Explorer and find your SWF file, right click on it and click Open With. If you see the How do you want to open this file?, ignore that and click the More apps option instead. Select Internet Explorer from the list of applications and then click OK.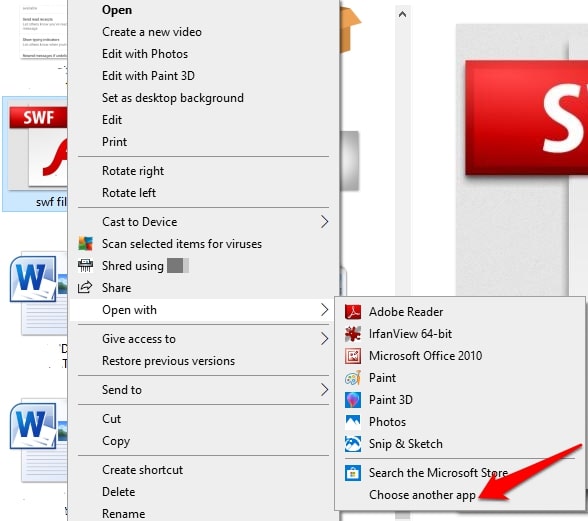 Internet Explorer will open up a new window and display the contents of your SWF file. If you see the warning asking whether the SWF file uses ActiveX, click Allow if you're sure the file is from a safe place.
READ ALSO: 5 Best Browsers for Online Gaming
You can then view the contents of your SWF file, whether it's audio, video or animation. If you prefer, you can embed the SWF file into a PDF file and use it with Adobe Reader 9 or later versions.
Using Software to Play SWF Files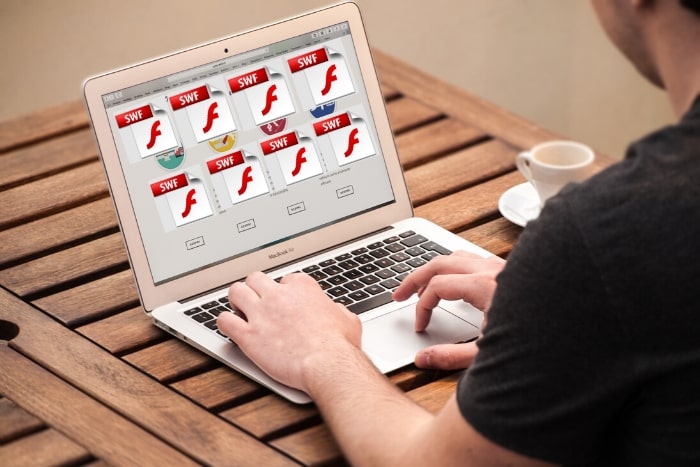 There are several tools you can use to play SWF files besides using it on your web browser.
Adobe's own products like Animate, Dreamweaver, After Effects or Flash Builder can open SWF files.
Some of non-Adobe tools include the SWF File Player for Windows, which plays SWF games for free, and others like GOM Player and MPC-HC that are also free to use.
For Mac users, you can use free SWF file players like Elmedia Player or SWF & FLV Player. The Elmedia Player is designed to play audio and video files, so it may not work with SWF based games.
You can also use Scaleform part of Autodesk Gameware, which works with SWF files.
If you don't like the hassle of trying to get an SWF file open or to play it using other software, you can still convert it into a video or audio file format using free video file converters like Freemake Video Converter. If your computer doesn't have Flash Player installed, you can also convert it into an EXE file using Adobe Animate and run it on your machine.
READ ALSO:
Wrap Up
We hope you now know what is SWF file all about, how to open it, and how to play an SWF file using the steps above. Adobe may have placed it on End of Life, but if you still have them on your device, you still have options that can help you play it easily.
Note: This is a guest post.
RELATED POSTS