Read this post for the Defencebyte review, an effective anti-ransomware and malware removal tool.
Defencebyte is a malware removal tool that has impressed me with its ruthless efficiency at which it scans and removes malware from my PC.
In this Defencebyte review, I will share some of its awesome features that make it a malware solution with a difference.
What Is Defencebyte?
Defencebyte is a malware removal tool with a powerful scanner that scans your systems for malware such as ransomware, viruses, worms, Trojans, cryptojackers, etc. Defencebyte anti-ransomware was created by Defencebyte, an Australian-based cybersecurity company focusing on ensuring a safe browsing experience free from malware attacks.
Defencebyte Features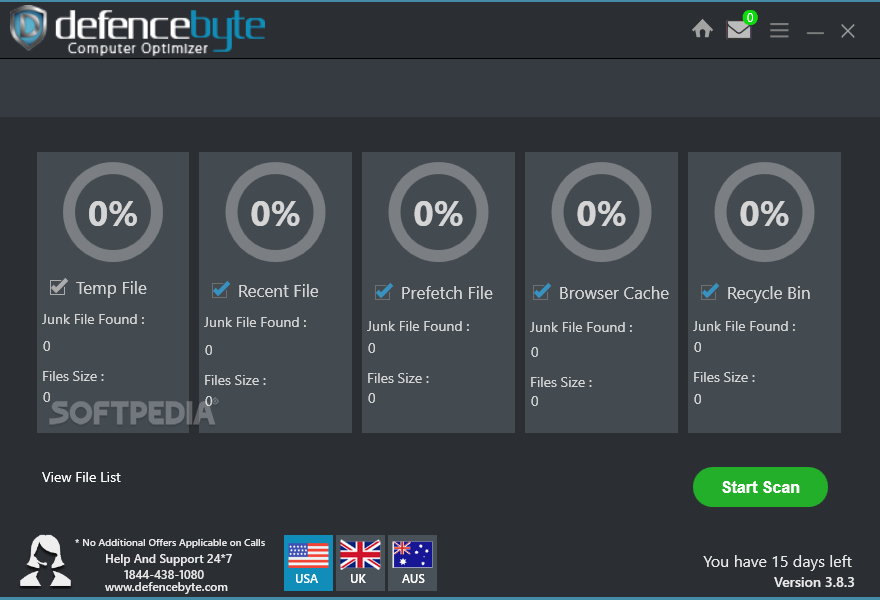 An intuitive User Interface 
I am impressed with Defencebyte's interface; it's a smart combination of simplicity with robust protection, simpler than any antimalware suite I can remember using. For simplicity, There are not many tools and features clogging the dashboard, making the available scan options much more visible for easy navigation. The three scan options visible on the dashboard are:
Quick scan

Deep scan

Custom scan
All you need to do is select a preferred scan type and click on the 'Scan' icon to start scanning.
Antimalware scanner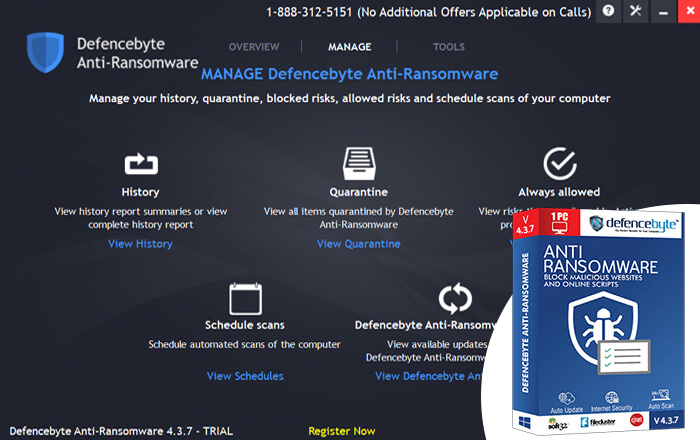 Defencebyte's antimalware scanner is a fast and robust scanner that can complete a full/deep system scan in less than 1hr, approximately 45 minutes. A quick system scan will take less than 15 minutes to complete, scanning significant components, including the registry.
Antimalware engine 
Defencebyte's antimalware engine performed at par with some of the best antivirus engines in the market, the name is different, but the functionalities essentially remain the same: scanning and cleaning the system of malware.
Defencebyte's antimalware engine detected all 972 pre-installed malware, including ransomware, viruses, worms, keyloggers, spyware, cryptojackers, etc. Moreover, its lab result came out fine with an almost perfect score of 9.8 out of 10, which was an impressive performance.
Although Defencebyte is a malware removal tool, it is built with ransomware in mind; hence it has unique features that enable it to scan and monitor all processes, including encryption, modification of registry keys, etc., by ransomware activities.
In addition, Defencebyte's powerful scanner can detect and terminate all ransomware activities and roll back all system changes caused by malware infections.
System optimization
Defencebyte is a cloud-based ransomware removal tool that doesn't place much burden on your system; its lightweight features optimizes your PC performance and does not slow down running processes even when performing Deep system scans.
A feature that impresses me is its minimal false positive; hence you can enjoy gaming without the need to change to gaming mode. Here, I see an advanced combination of AI with a powerful combination of Machine Learning coming to play in efficient malware detection, minimizing false positives to the barest minimum to prevent distraction during an enjoyable gameplay session.
Defencebyte Pricing Plans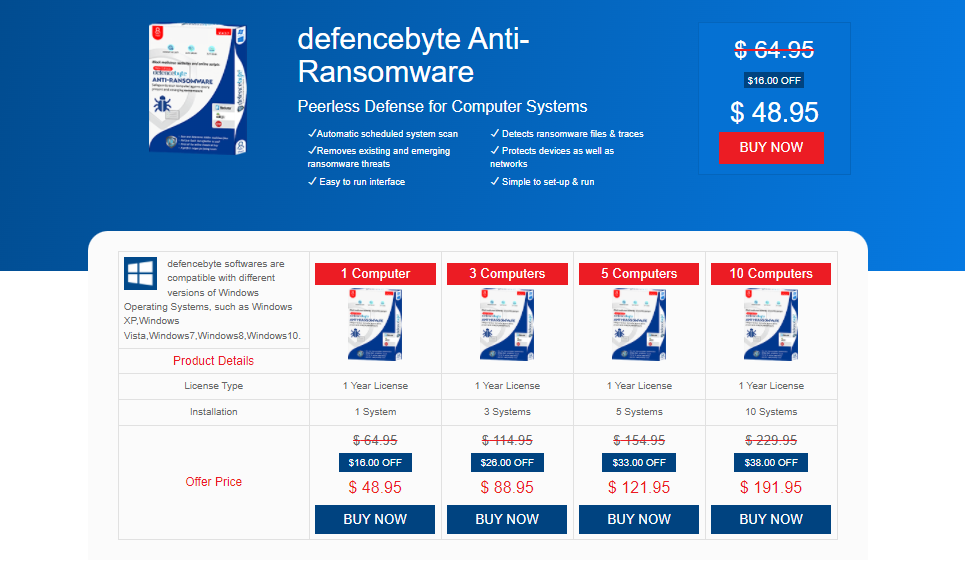 Here are the Defencebyte pricing plans billed annually:
1 Computer – $48.95
3 Computers – $88.95
5 Computers – $121.95
10 Computers – $191.95
Defencebyte is presently available as a free version. You can download Defencebyte by visiting their official website and clicking on 'Download Free Trial,' provide the requested information and click on the 'Download' icon. Downloading the free trial version will require that you provide your name, email, and phone number, don't worry; your data is in safe hands as Defencebyte won't sell your data to a third party. 
Defencebyte System Requirements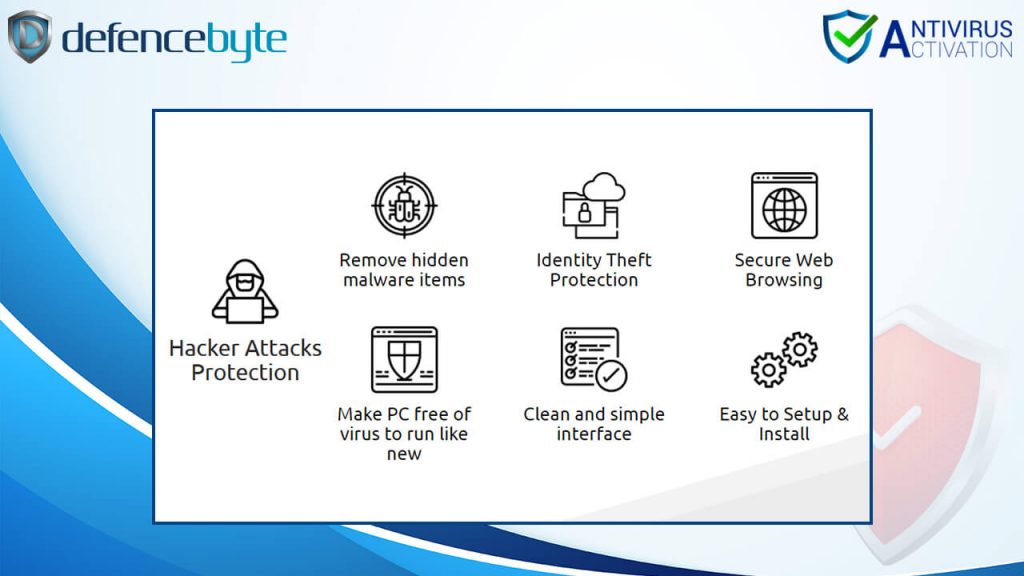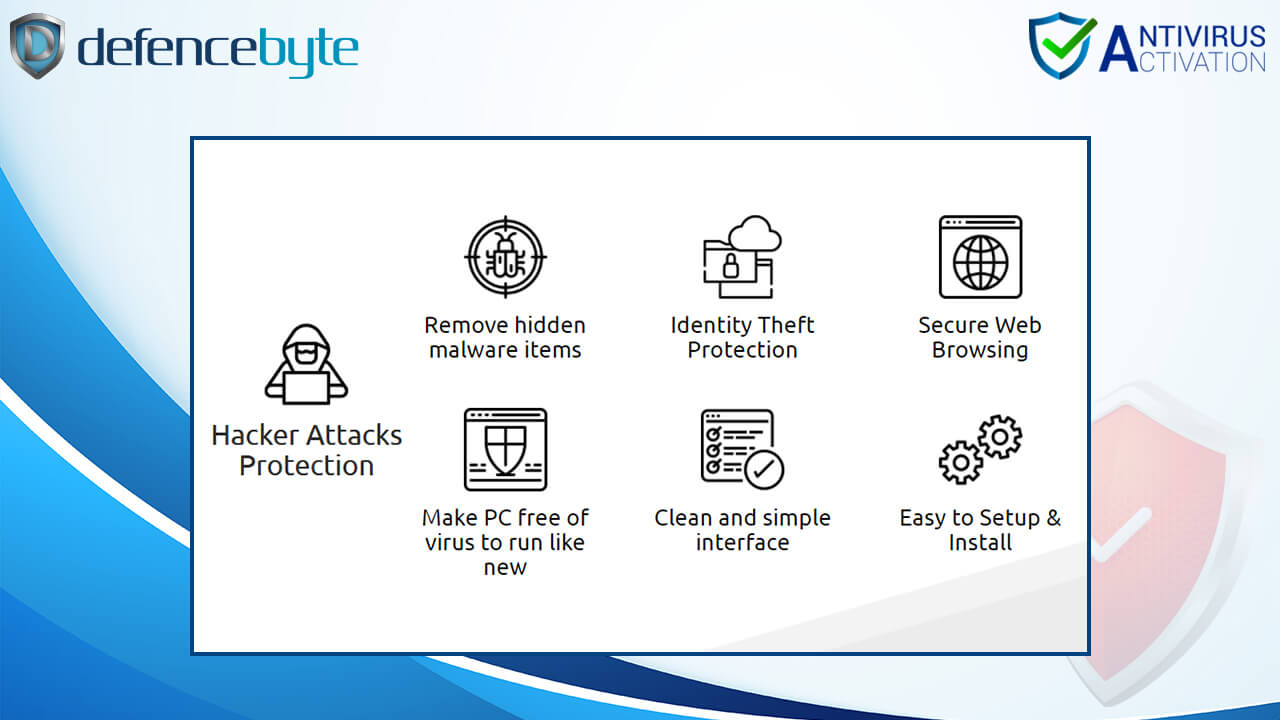 Supported Operating System: 32 and 64 bits Windows XP, Vista, 7, 8, 8.1, and 10 Operating systems

Disk space: Minimum 500MB

RAM size: minimum 128MB

CPU capacity: minimum 233 MHz
Customer Support
Defencebyte has an efficient and friendly support team with a focus on customer satisfaction. For this Defencebyte review, in order to test how fast they respond to customers' inquiries, I reached out to their customer support by filling out the Contact us form; surprisingly, I got answers within 2 hours, pretty fast.
Using their LiveChat feature is a much faster and personalized means of reaching Defencebyte's support team. Other means of reaching Defencebyte's support include dedicated helplines and email support.
If you're experiencing technical issues, visiting Defencebyte's FAQ page is an alternative way of fixing your issues faster without contacting Defencebyte's support. However, if you encounter any challenges you find difficult to resolve, do not hesitate to reach out to Defencebyte's support for necessary support and assistance.
Is Defencebyte Safe?
Defencebyte is safe to use; it does not harm your system, neither does it slow down your system. Aside from scanning and removing malware from your system, Defencebyte optimizes your system without placing much demand on system resources, thus enabling your system to function at optimum capacity.
Conclusion – Defencebyte Review
There you have it, Defencebyte is recommended as a malware removal tool for its powerful scanner and antimalware engine, which can detect and remove all types of malware, including ransomware and cryptolockers, while using up minimal system space and resources. 
---
INTERESTING POSTS