Are you looking for the best free antivirus software to secure your Windows computers? We've got your covered.
In this digital age, your Windows PC stands no chance against the ever-increasing cyber threats without a strong antivirus. On the other hand, Windows Operating System (OS) comes with its built-in antivirus software i.e. Windows Defender (formerly known as Microsoft Security Essentials) which is free indeed.
However, you need to utilize third-party antivirus software combined with Windows Defender for maximum protection. Therefore, we have compiled this big list of best free antivirus software without free trial period.
Best Free Antivirus software for Windows PC
360 Total Security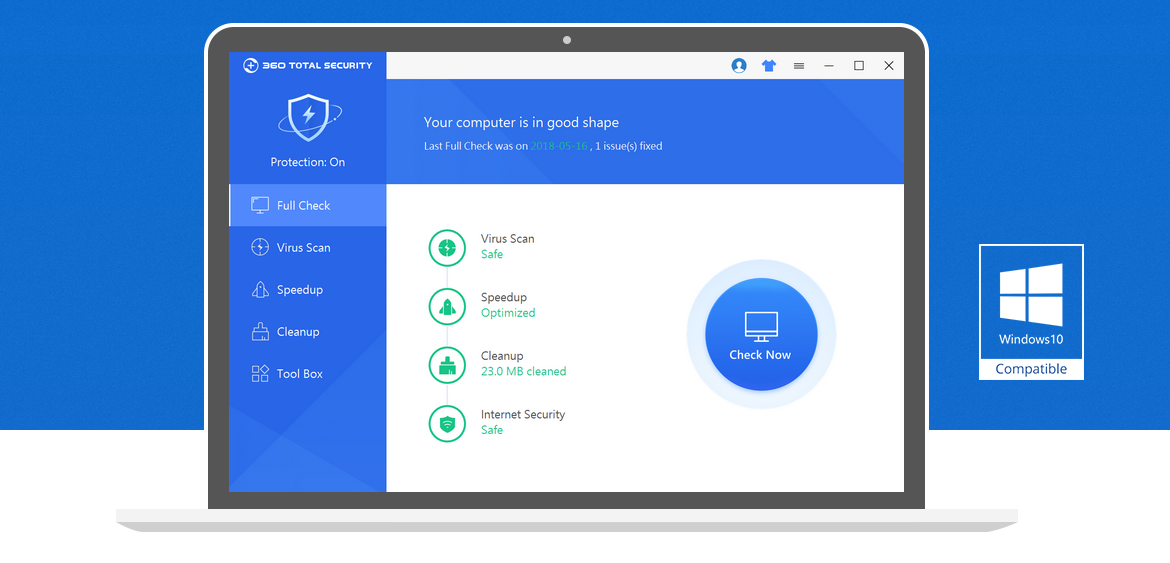 Built with 5 antivirus engines, 360 Total Security is a simple yet powerful antivirus which provides you with maximum protection against all kinds of cyber threats such as malwares, viruses, ransomware, etc.
It comes with additional features such as secure online shopping, privacy protection, internet protection, system protection, speed up, clean up, Wi-Fi security check, game booster, browser protection, registry cleaner, VPN (SurfEasy add-on), and more. 360 Total Security is compatible with Windows XP up to Windows 10(both 32-bit and 64-bit).
Download 360 Total Security
Bitdefender Antivirus Free Edition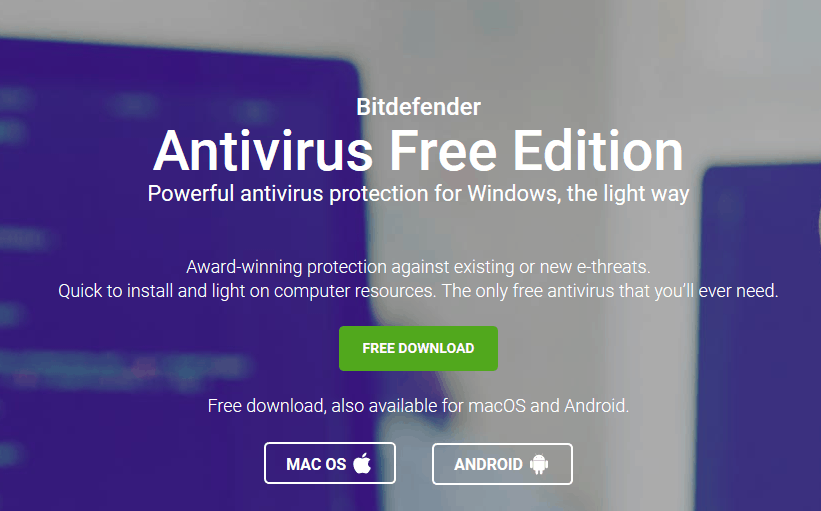 Bitdefender is arguably one of the best premium antivirus software for Windows PC users. However, this cybersecurity technology provider offers Windows users this blazing fast and free antivirus software known as Bitdefender Antivirus Free Edition.
It comes with basic protection features such as real-time threat detection, virus scanning & malware removal, anti-phishing and anti-fraud tools. Also, it is light on system resources and compatible with Windows 7, 8, 8.1 and 10 OS.
Download Bitdefender Antivirus Free Edition
Avast Free Antivirus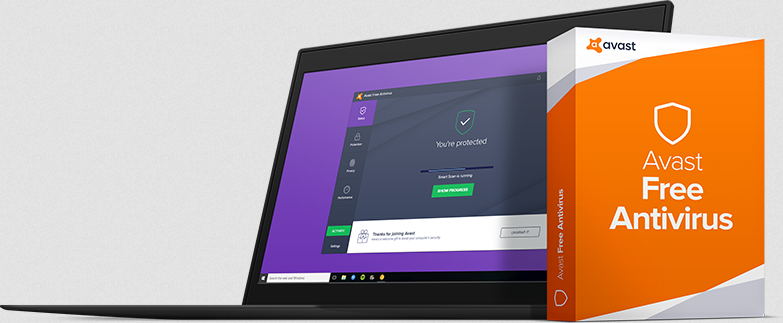 Avast Free Antivirus is one of the oldest free antivirus software in the cybersecurity industry. Protecting Windows PC such as the redundant Windows XP up to the latest Windows 10 OS, this free antivirus software is all you need for your Windows system.
Some of its features include intelligent antivirus, smart scan, Wi-Fi inspector, browser cleanup, CyberCapture, sandbox, and more. Although, Avast withdrew support for Windows XP and Vista, you can download Avast Free Antivirus on Windows 7 up to Windows 10 computers.
Download Avast Free Antivirus
Avira Free Security Suite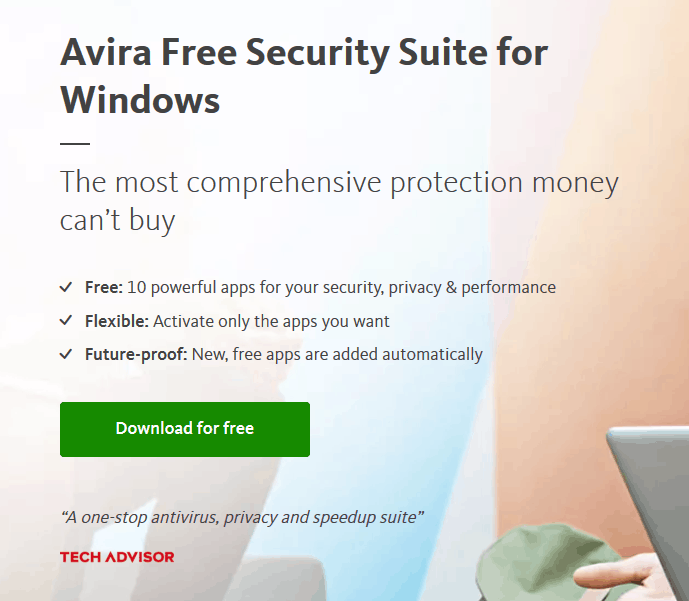 If you are looking for an award-winning antivirus protection, Avira Free Security Suite is all that you require. With this Security Suite, you get loads of features which revolve around security, online privacy, and optimization.
Here's what you should expect from the Avira Free Security Suite:
Security: Antivirus, Software Updater, Browser Safety, SafeSearch Plus(browser extension), Safe Shopping, and Home Guard(network scanner)
Online Privacy: Privacy Pal, Password Manager, and Phantom VPN(500 MB/month)
Optimization: System speedup
In addition, Avira Free Security Suite comes with the Avira Connect – an online dashboard which allows you to manage your preferred Avira tools. Nonetheless, Windows 7 and later versions computers are compatible with this incredible security software.
Download Avira Free Security Suite
Kaspersky Free

Kaspersky Free has the same antivirus engine available on the premium edition – Kaspersky Internet Security. Regardless, Kaspersky Free comes with basic security characteristics such as the email antivirus, file antivirus, and web antivirus. It is also compatible with Windows 7/8/8.1/10 OS.
Download Kaspersky Free
Panda Free Antivirus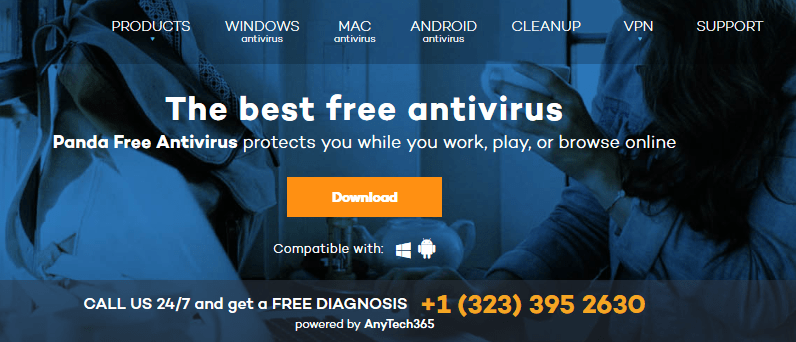 Panda Free Antivirus is a lightweight free antivirus software which provides you with real-time protection while you play or surf online.
Here's what to expect from Panda Free Antivirus:
Antivirus Protection (with Firewall)
USB protection
Panda rescue kit
Multimedia/Game mode
In addition, it comes with free VPN although with a 150MB/day limit. Above all, it is compatible with Windows 10 OS and lower versions such as Windows 2000 Professional SP4.
Download Panda Free Antivirus
ZoneAlarm Free Antivirus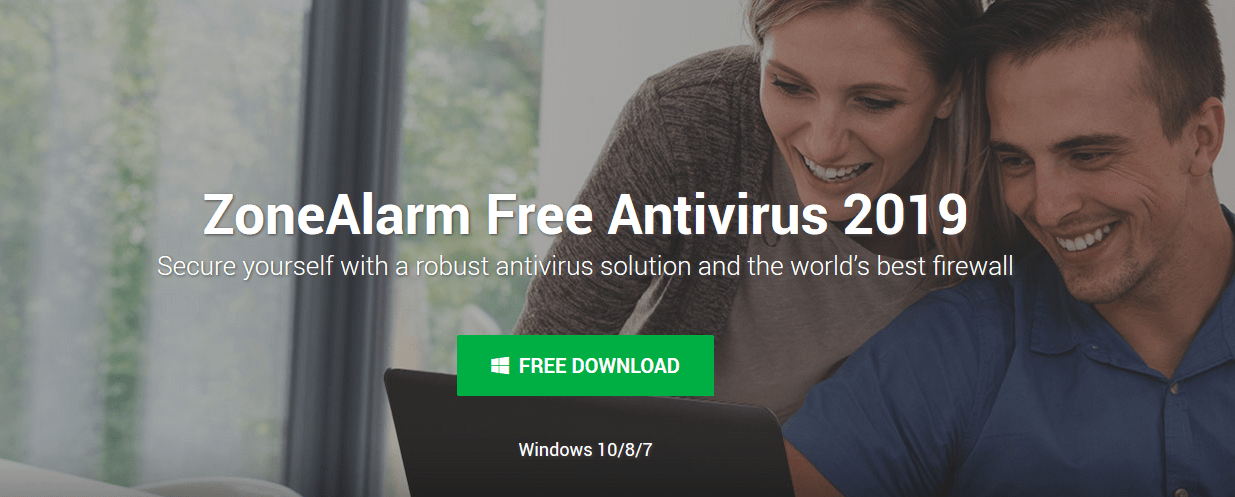 In addition, ZoneAlarm Free Antivirus is another effective antivirus software applicable for Windows computer users. For instance, ZoneAlarm Free Antivirus provides you with a combination of antivirus solution and firewall thereby protecting your Windows PC against cyberattack.
In the same vein, it incorporates security features like wireless network protection, customizable scan modes, real-time updates, and gamer mode. On the other hand, US citizens are provided with the identity protection services for daily credit card monitoring. Also, it is harmonious with Windows 7/8/10 computers.
Download ZoneAlarm Free Antivirus
AVG Antivirus Free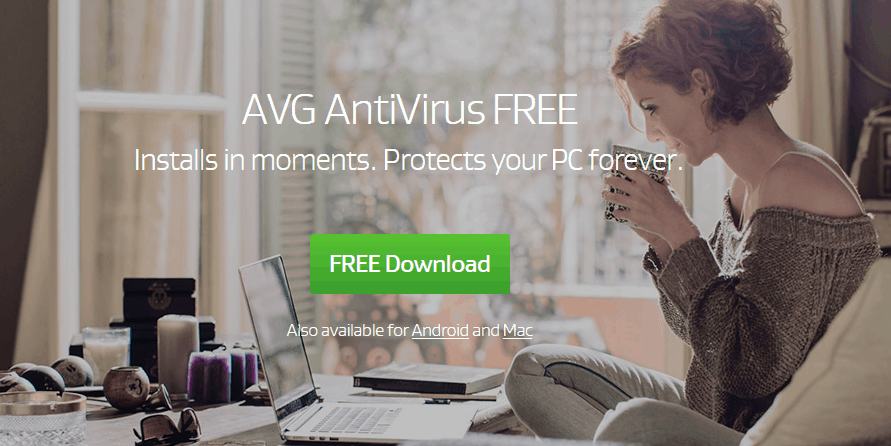 This antivirus software offers you basic protection against all forms of cyber threats like spyware, viruses, ransomware and other forms of malware. It is also applicable in blocking online phishing attempts. Also, you can scan your Windows PC for performance issues with this security tool. To sum up, AVG Antivirus Free offers real-time security updates against latest vulnerabilities for Windows 7/8/10 computers.
Download AVG Antivirus Free
Adaware Antivirus Free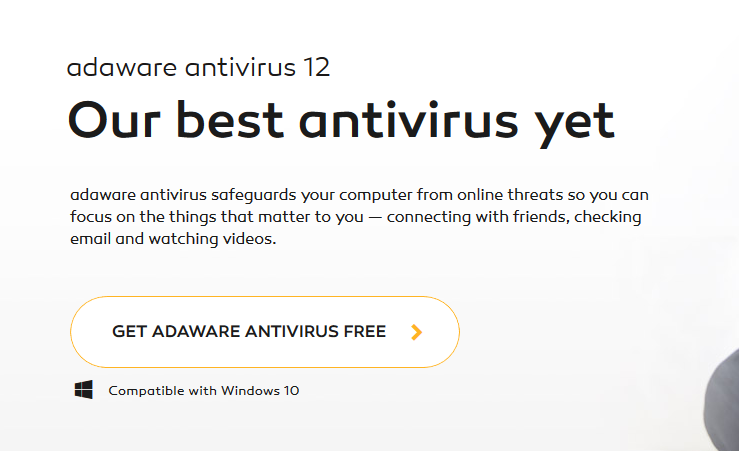 Adaware Antivirus Free is an award-winning antivirus protection which is free for Windows users. Windows 7 or newer versions can utilize its download protection feature to scan downloads before installation. Besides that, its real-time protection is all you need to block infected files and malicious processes on your Windows PC in real-time.
Download Adaware Antivirus Free
Comodo Free Internet Security Suite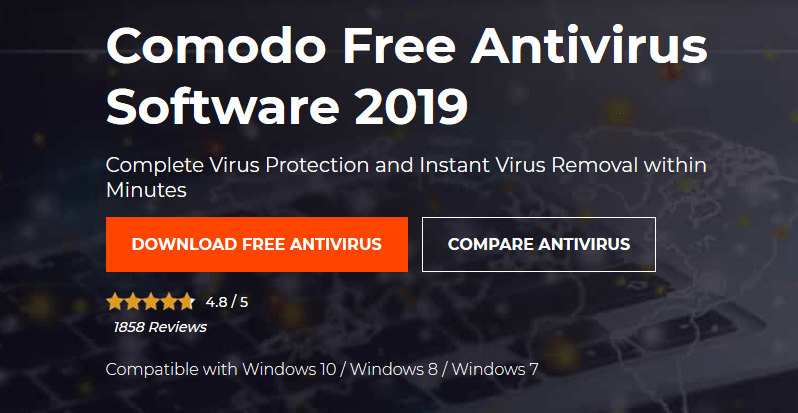 With the Comodo Free Internet Security Suite, you stand a great chance against internet security threats.
Here's what to expect from this cloud-based security suite:
Antivirus
Anti-Spyware
Anti-Rootkit
Bot protection
Auto Sandbox
Integrated Firewall
Anti-Malware
Secure Shopping
Windows Compatible (Windows XP up to Windows 10)
Download Comodo Free Internet Security Suite
Total AV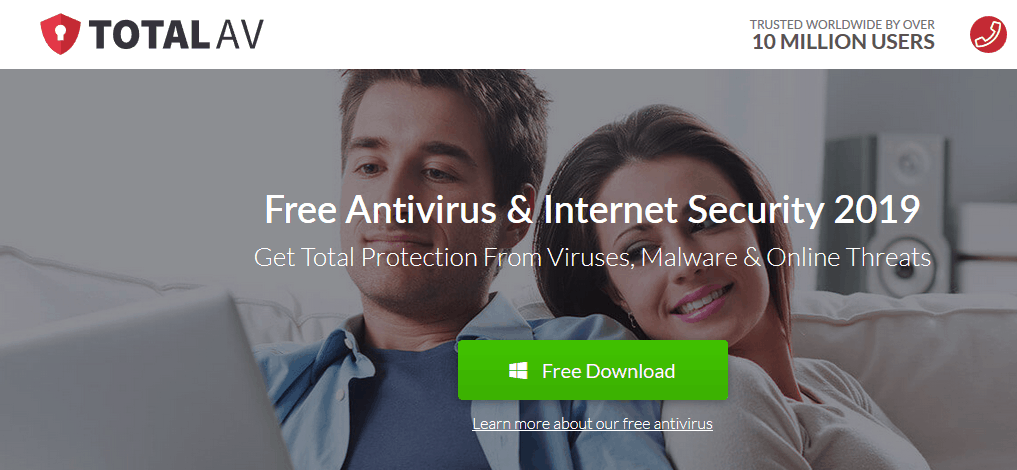 Total AV provides you with essential security features available in other premium antivirus software. In addition, it allows you to run resource-intensive activities while protecting your computer with lightning speed.
Most importantly, Total AV comes with the following features:
Anti-malware
Real-time antivirus
Spyware removal
Adware cleaner
Anti-ransomware
Remote Firewall
Browser Security
ID protection (US Only)
Password Vault
Browser Manager
And more
Moreover, Total AV is compatible with Windows Operating System.
Download Total AV
Immunet Antivirus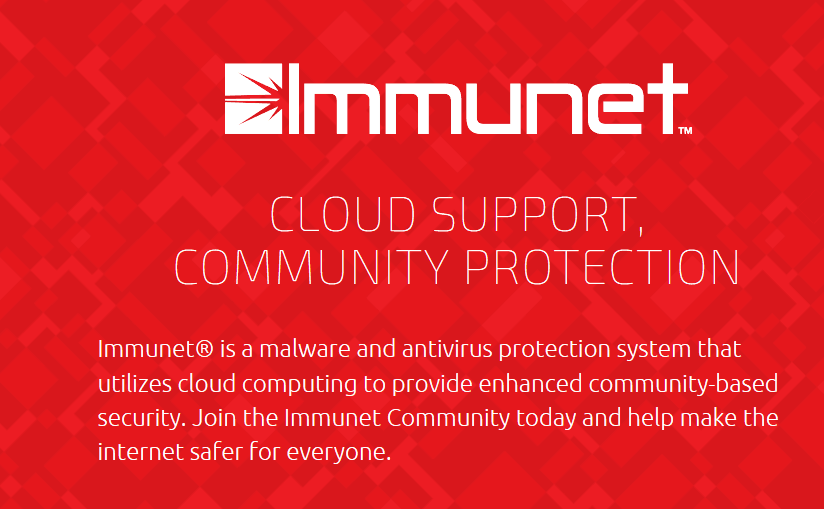 Last but not the least; Immunet Antivirus is a worthy free antivirus software that should definitely make our list. Immunet is a cloud-based antivirus software which is lightweight and weighs only 10MB. Also, it is compatible with existing software thereby providing you with extra layer of protection. Based on community-level protection, members of the Immunet community can inform other members about detected threats in order to prevent the attack from affecting their systems.
Download Immunet
There you go! Hope you find our list of the best free antivirus software for Windows PC helpful? Share your Antivirus experience with us by commenting below.