In this post, we will show you the SimpliSafe review Reddit users disclosed.
Keeping our home secure from intruders is essential when you just moved to a new house or you want to upgrade your old house security from environmental threats. 
It is not bad to think of securing our home and SimpliSafe is here to help you take your home security to another level.
This home security system called SimpliSafe will let you monitor your home remotely with an affordable monthly plan.
Yeah, it is affordable. There are many home security systems to choose from but some of them are not affordable.
Today, we will be covering everything you must know about SimpliSafe review Reddit.
What Is SimpliSafe?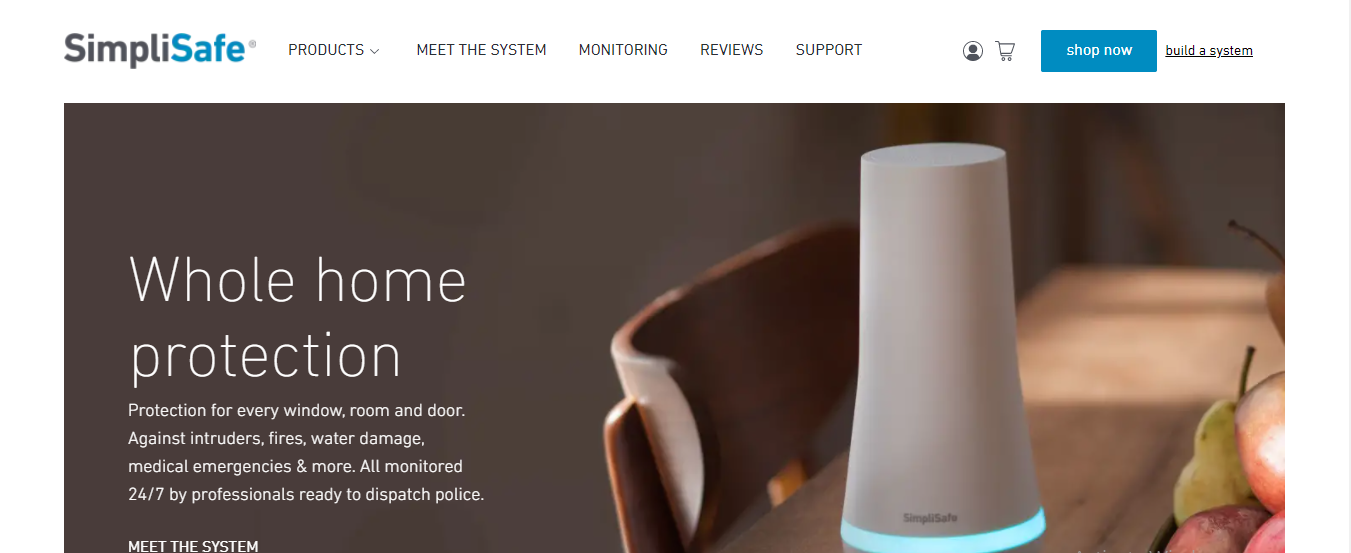 SimpliSafe is a no-contract DIY or self-installed security system that can be used to secure or monitor your home. It can detect fires or floods with the sensors in the security system.
Despite the competition in the market, SimpliSafe remains one of the best home security systems with no contract, self-installed, and it's affordable.
You can monitor your house remotely from anywhere without WiFi, SimpliSafe doesn't need WiFi to work. 
===>> Get SimpliSafe
How Does The SimpliSafe Home Security System Work?
SimpliSafe is a home security system that monitors your house and sends you notifications when it detects threats like fire or flood. With all the sensors, SimpliSafe is capable of keeping you safe and also alerting you when it is necessary.
You get all of these on an affordable monthly plan, SimpliSafe is not free and it is not expensive.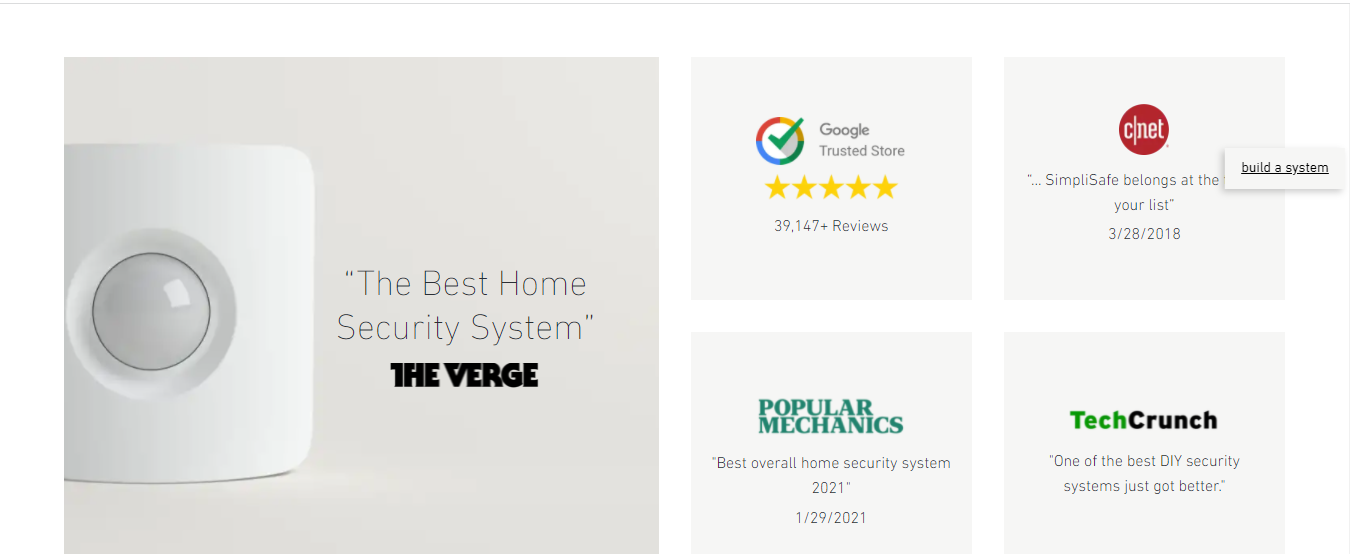 SimpliSafe Pricing Plans
You have two monitoring plans on SimpliSafe to choose from, and the two plans are:
The Standard plan ($17.99 monthly)
The Interactive plan ($27.99 monthly)
The Interactive plan remains the best because you will get access to the SimpliSafe mobile app and you can even make use of Alexa or Google Assistant to control your system.
===>> Get SimpliSafe
How To Get/Install SimpliSafe Home Security System?
Like I said earlier, SimpliSafe is a DIY or self-installed home security system, even a 12-years-old could install it. The process is easy and it's fun to do it yourself.
Firstly, plug in the SimpliSafe base station, then activate the keypad, and you should follow the instructions on the mobile app or on the keypad itself.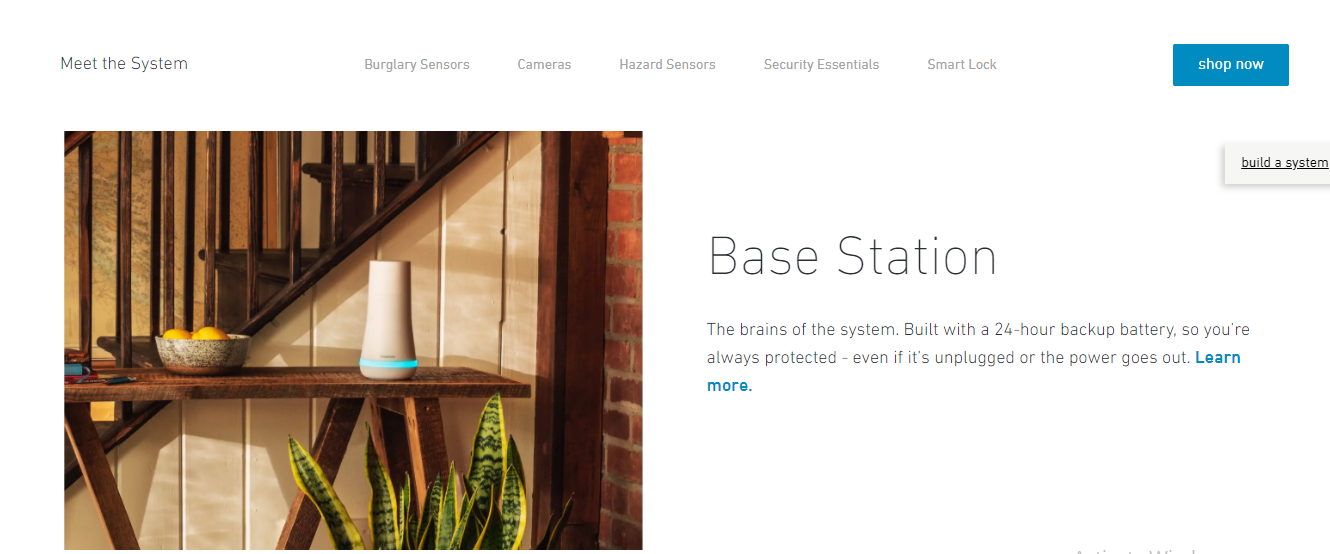 SimpliSafe Features or Sensors
SimpliSafe has a lot of features to secure your home, some of the features included are:
Wireless keypad

Base station

Entry sensor (for both the doors and windows)

Motion sensor

Glass break sensor

Water sensor

Freeze sensor

Key fob

Extra siren

Doorbell Camera Pro

Panic button

Smoke detector

CO detector

SimpliCam indoor camera

Smart door lock
What Can You Do With The SimpliSafe App?
SimpliSafe mobile app is a must-have if you want to control and at the same time monitor your home from anywhere you are whether you are at home or work, you can arm and disarm the security system.
You can use the SimpliSafe mobile app as well even if your plan doesn't include the monitoring feature. Although, you will miss a lot if you don't have the monitoring feature included in the plan you subscribed to.
You won't receive SMS and email notifications, and you won't be able to download video footage, use cellular backup, or get reminders when you don't have the monitoring package. The monitoring package is essential if you care, I will recommend you to care so you don't miss most of the important features that SimpliSafe has to offer.
The app is available for both iOS and Android users, so you don't have to worry about your phone's operating system.
SimpliSafe Cameras

SimpliSafe has three cameras in its security system to help your home. The cameras are:
Indoor camera

Outdoor camera

Video doorbell pro 
The indoor and the outdoor cameras are self-explanatory but here's how the video doorbell pro works.
The video doorbell pro captures everything that is happening outside your house's front door at any time, and you can use it to scare off intruders and also welcome guests.
===>> Get SimpliSafe
SimpliSafe Integrations
SimpliSafe has three integrations to control your home security system, however, they are limited. 
Amazon Alexa 
You can control your home security system with Amazon Alexa and it will work perfectly. While you can only arm your system, you can't possibly disarm the system with amazon Alexa for security reasons.
Google Home/Assistant
SimpliSafe also supports Google Assistant. You can't disarm your system with Google assistant as well, you can only arm it. You can tell the assistant to arm SimpliSafe to home or away. 
August Locks
August Locks are smart and they can be controlled from your mobile phone or PC. This is the best integration for SimpliSafe because it is owned by SimpliSafe. 
Just like how Google owns assistants and Amazon Alexa, SimpliSafe has August Locks to give you the best integration you want and to disarm or arm your system.

SimpliSafe Return Policy
You can even try this amazing home security system and get a refund when you are not satisfied.
According to SimpliSafe, you can get a refund if you are not satisfied within the 60 days grace period. Yeah, you have a whole 60 days to try the system and return it, then you will get a refund. 
Once SimpliSafe receives your return and it is still within the 60 days ultimatum, then your refund will be issued, it could take 3-5 business days before you receive your funds back. SimpliSafe also said that your shipping fees will be refunded.
SimpliSafe Customer Service
You contact SimpliSafe when you need help at 1-800-297-1605 or by email at customer-support@SimpliSafe.com.
SimpliSafe customer service is always available 7 days every week and 365 days a year. You can contact them from 8:00 AM till midnight EST.
SimpliSafe Review Reddit: Pros And Cons
While there are many features included in the SimpliSafe security system, there are some downsides too you should know. 
The Pros:
Price: SimpliSafe is one of the best in the industry with an affordable monthly plan. Unlike other home security systems that only have an annual plan.

Refund: You can not go wrong with the SimpliSafe home security system because you have a 60 days ultimatum to get your money back and also your shipping fees. 

Monitoring: The SimpliSafe monitoring system remains one of the best, it doesn't require cellular mobile data before it works. It monitors everything like freeze, flood, fire, burglary, and carbon monoxide. It is not compulsory to pay for monitoring, but it is recommended.

Wireless: Being a wireless security system is just the best, you do everything wirelessly without the need of connecting anything through hard-wired. 

Easy to Set Up: SimpliSafe is very easy to set up, even a 12-years-old could set it up. It takes around 30 minutes to set up the home security system. 

Self-installed 

Alexa and Google integrations 

Smoke detector
The Cons:
Simple Function

Limited compatibility or integrations

No continuous video recording
SimpliSafe Ratings
Considering the amount of good and bad reviews, and pros and cons, SimpliSafe is rated 5 over 5. This rating is based on users' experiences from Quora, Reddit, and Trustpilot. We have read a lot of users' experiences from the platform and forum mentioned above. 
While some people complain about it, many people like it. The average of users who rate SimpliSafe very well is more than those that complain about it. 
You know that there are no perfect products, SimpliSafe is good but it's not perfect. 
Some users like that it's more affordable than the alternative in the industry and the monitoring features are another thing to consider. 
Is SimpliSafe Worth It?
Of course, SimpliSafe is worth it and you should consider it. With a monthly plan and good user experience, SimpliSafe is right for you. 
If you want a security system to secure your home anywhere you are and it is also more affordable than others in the market, then SimpliSafe is the right choice if that is what you want.
There are many sensors to detect almost everything that could happen in your house, and you know what, you get notifications when you have the monitoring feature included in your plan.
Is SimpliSafe Compatible With Alexa?
It is compatible with Amazon Alexa and can be used to arm your system. This integration is limited and it can't be used to disarm your system.
Is SimpliSafe Compatible with Google Home?
Google home is supported as well, you can even scare the intruders with the siren or welcome guests. Just like Alexa, you can't use this integration too to disarm your system.
Is SimpliSafe Compatible with Homekit
SimpliSafe is compatible with HomeKit utilizing the Homebridge hub or device. With the aid of Homebridge, you can connect your SimpliSafe to Apple HomeKit, SimpliSafe is not directly compatible with Apple HomeKit but Homebridge can make it compatible.
Is SimpliSafe Good Without Monitoring
You can use SimpliSafe without the monitoring package but it is not recommended. Monitoring is the best feature to ensure that your home has the security system it deserves. 
You will miss a lot of features because the monitoring package has many features to offer.
Conclusion – SimpliSafe Review Reddit
Now, I will wrap up the SimpliSafe review Reddit users disclosed. The SimpliSafe is not perfect as I have mentioned before, but it is worth the price. The monitoring package is on another level and you have the option to detect almost everything that happens in your house.
The app is also available for both Android and iOS, and you can control and monitor your home with the mobile app.
Even if SimpliSafe is not good for you, you have a whole 60-day money-back guarantee to get a refund. 
===>> Get SimpliSafe
---
INTERESTING POSTS