Here are 5 cybersecurity tips for small businesses.
Cybersecurity has always been important, but since COVID-19, there has been a sharp rise in cyberattacks, and often it is small businesses that suffer the most.
There is a misconception that cybercriminals only target the larger corporations and other large organizations, but these are only the attacks you hear about, and often it is smaller businesses because they do not have strong protection in place.
A successful cyber attack has the potential to destroy your business in more than one way, so it is vital that you make cybersecurity a priority in 2021, and there are a few tips that will hopefully help you to protect your company.
Cybersecurity Tips For Small Businesses
1. Provide Staff Training
Cyber attacks are often successful due to human error, which is why it is so important for businesses to provide staff training on how they can carry out their role safely and spot cyber scams. In addition, the switch to remote work has been one of the primary reasons cybercrime has risen dramatically, so it is vital that staff know how they can stay safe when working remotely and using their own devices.
2. Use Strong Passwords and 2FA
Another reason why cyberattacks are often successful is simply through gaining access to accounts by guessing or working out passwords. This is why it is important for all staff to use strong passwords and change them regularly (and not to have them written down anywhere). On top of this, you should be using 2FA on accounts to provide another layer of security.
3. Use a VPN
In a time where many people are working remotely (and not always at home), it is vital that you are allowing for secure access to your networks; otherwise, you are putting sensitive data at risk. A VPN will increase the security of any web session by creating a private network from a public internet connection, which will ensure that all activity is kept secure and safe from cybercriminals.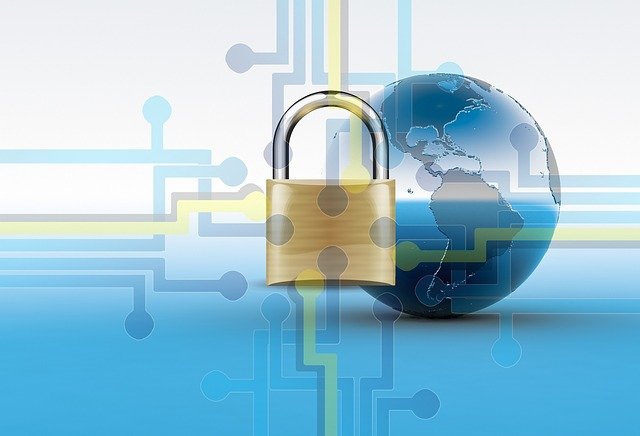 4. Use IT Solutions Expert
Cybersecurity is a complex area and constantly changing as a result of new threats being developed. It can be hard to keep up with, which is why using an IT solutions expert is smart as they will be able to bolster your cybersecurity so that you have protection against the latest threats. This will provide important peace of mind and allow you and your team to carry out your roles safely each day.
5. Keep Apps and Software Up-to-Date
In a time where businesses rely heavily on different software and apps (and people are often using their own devices for work), it is vital that you keep these up to date and perform updates as soon as they are available. It is easy to put these off, but this is creating vulnerabilities as new upgrades will often contain security upgrades to protect the device against the latest cybersecurity threats.
A Final Word…
These are a few cybersecurity tips for small businesses that will hopefully help you to step up your protection and keep your business safe in a time where cybercrime is fast on the rise.
---