In this interview, we spoke with Alex Ruiz, the COO Of 3GO Security Inc. a cyber security company that addresses the needs of consumers.
The Global Risks Report 2022, created by The World Economic Forum, suggests that cybersecurity risks are one of the top concerns of the new year. 3GO Security Inc. is working to combat such risks with proactive, personalized cybersecurity solutions.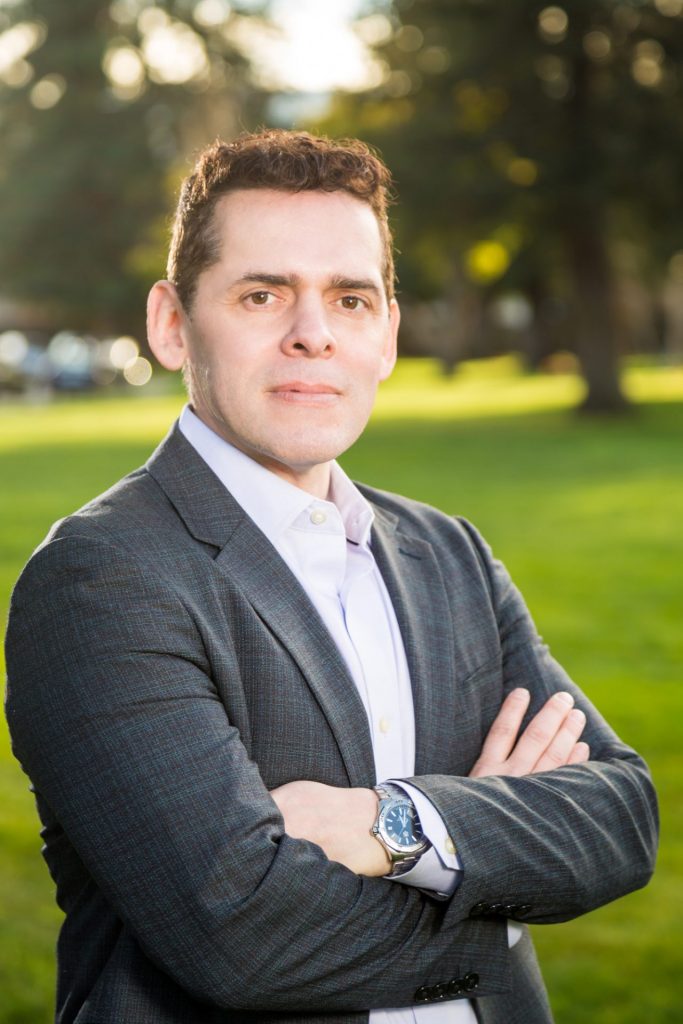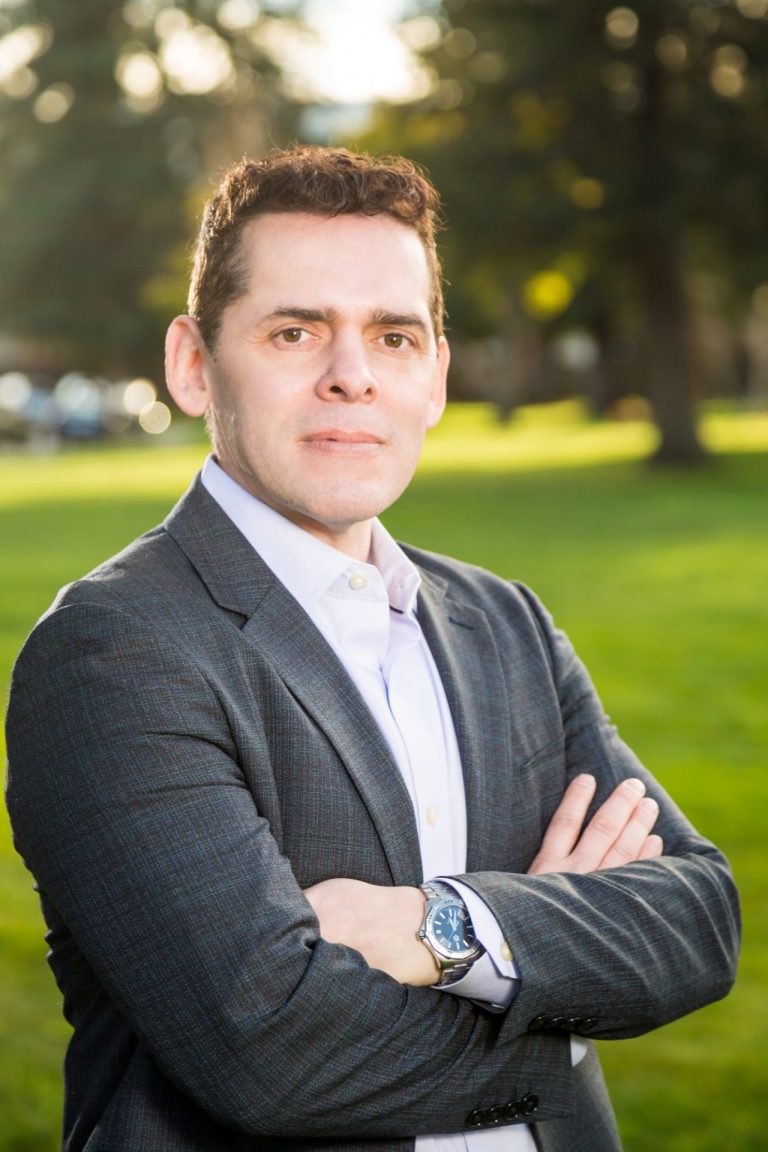 Recent data from the Federal Bureau of Investigation (FBI) shows how vulnerable Americans are online as identity theft and fraud techniques grow increasingly sophisticated.
With U.S. cybercrime losses exceeding $4.2 billion in 2020, the FBI received 791,790 complaints of suspected internet crime (an increase of 300,000 over 2019). The lion's share of these losses are preventable, if best practices are used.
3GO Security stops online fraud before it starts with personalized cybersecurity plans and one-on-one coaching from a team of security experts.
So, we spoke with Alex regarding how cybersecurity risks can be alleviated.
Here Are Alex Ruiz Responses To Our Questions:
1. Can you please introduce yourself?
Alex Ruiz: 
I'm one of the co-founders of 3 GO Security, Inc (3GO). For the last 20 years, I've been developing products in the finance and tech spaces. At Google, I led many of our efforts to stay ahead of the bad actors and fraudsters. 
During that time, I witnessed firsthand the financial and emotional pain our users suffered every time they were victimized by a scam or malicious actors. Often, these users fell prey to these attacks because they didn't know how to keep themselves safe.
3GO's mission is to make cybersecurity approachable, relevant, and personalized for every one of our members. By cutting through the jargon, misinformation, and confusing recommendations; we have the ability to get our users to a measurably safer place. 
My experience working in Silicon Valley has shown me that technology is not at a place where software alone can solve the problem, nor can most people figure it out on their own. You just can't remove human help from the equation. This is exactly how 3GO is different from other consumer cybersecurity companies.
At 3GO Security, every member gets their own specialist who understands their vulnerabilities and, just as importantly, how much help they need to get themselves protected. These specialists work hand-in-hand with our members to quickly and efficiently protect them from the latest attacks and scams.
2. What are the most dangerous cybersecurity risks, why is it so?
Alex Ruiz: 
One of the biggest risks consumers face is how pervasive cybercrimes have become. We are literally being bombarded with fraud and scam attempts every minute of the day. The equivalent would be if you had a line of people trying to take advantage of you at your door every single day. The fact is that technology is moving so quickly, most people don't realize we need a new set of behaviors to keep ourselves safe in an online world. 
We all know to lock our doors, keep our personal documents safe and turn our house alarm on, but most of us don't know what those new safety best practices are now that we live online.
For example, do we all have a strategy for strong unique passwords? Do we all know how to spot a convincing fake email? Do we all enable multifactor authentication for our high-value accounts? For most of our members, before they join our service, the answer to most of those questions is "no."
The danger of not doing these things is the same as those in the physical world. We can lose our assets, our identity, or even worse, be put in physical danger.
In many cases, recovering from an event online can be harder and more time-consuming than a physical robbery. Without a partner like 3GO, on average more than 100 hours can be spent recovering from serious identity theft. 
In many cases, it requires working with law enforcement, banks, credit agencies, credit card companies, and government agencies. Each has its own bureaucratic process and hoops you have to jump through just to get back to where you were before the incident. It's enough of a headache that many people don't even bother to report breaches!
3. Do proactive and personalized cybersecurity solutions help to combat these cyber threats? Has there been any such case before?
Alex Ruiz: 
Our research indicates that more than 90% of personal cybersecurity breaches could have been prevented if key measures had been put into place. We have also done extensive research on the existing and emergent threats and scams. In conjunction with experts in the field, we developed a model for proactively addressing the vulnerabilities being targeted.
Protection tools and best practices are useless unless a member understands and implements them. It doesn't do you any good to have the best home alarm system in the world, if you don't know how to use it or never turn it on. This is why our personalized high-touch approach is a huge differentiator. 
We keep our members accountable to implementing the key protections we develop for them. If they run into problems, our specialists are there to help and support them. Ultimately, this has made the biggest difference for our members' security stance.
Our approach is not necessarily new. This high-touch, personalized service has existed for enterprises and high net worth individuals for some time. We are now making it accessible to the average consumer.
4. Given how long your company has been in business – what do you think that small and medium businesses should focus on regarding cybersecurity?
Alex Ruiz: 
Small and medium-sized businesses may actually have more cybersecurity similarities with consumers than large enterprises. Not only is their computing equipment similar, but their mentalities also mirror each other.
Small business owners are typically faced with too many responsibilities to become cybersecurity experts, nor can they afford to hire cybersecurity experts. In many cases, they end up not doing anything until there is a breach or incident.
We have members who have recounted small business work stories in which everyone reuses passwords, that the owner has a default login for the admin accounts, and that sensitive financial information is shared insecurely. These are all analogous to the behaviors we see our members do in their personal lives before joining 3GO.
Both audiences must understand, and actually take, the key actions necessary for protection.
5. What about large enterprises?
Alex Ruiz: 
Large enterprises have the luxury of being able to hire their own cybersecurity experts to assess and harden their systems and infrastructure. The main difference is that many of their employees are now working from home.
This has created new vulnerabilities and exploits that were not as predominant when everyone came into the office. In this new world, enterprise cybersecurity is only as good as the cybersecurity practices workers maintain at home.
We have had a few larger enterprises approach us about offering our services to their work-from-home (WFH) employees. We can augment the education and training they provide. Employees are very interested in protecting their personal assets, which may be a way to promote skills that are also highly protective of enterprise security.
6. Lots of popular online service providers experience data breaches, what do you think can prevent this?
Alex Ruiz: 
An enterprise can spend millions to protect their network and infrastructure. But increasingly, breaches are occurring because employees have been the weak link. Through social engineering and phishing, scammers take advantage of uneducated employees.
Ultimately, you have to address all of your vulnerabilities. That includes ensuring your employees are educated and following good cybersecurity practices. This is where 3GO can make a difference for SMBs and Enterprises.
7. Which of your products would you recommend for individuals? Small business owners? And large enterprises?
Alex Ruiz: 
Our product is targeted and personalized for the individual. Whether that person is retired, self-employed, or an employee of a large company, they need to be educated to implement key cybersecurity practices. 3GO's services offer a personalized solution that is flexible based on a person's profile (which can include where they work).
If an enterprise wants to work with us to protect their employees, we can customize our services to work with the enterprise. We are in talks with a few large enterprises that are looking to 3GO to augment their existing cybersecurity practices.
8. Do you think personal cybersecurity coaching can help to detect cybercrimes? How would you weigh the possibility?
One of our key learning modules teaches members vigilance in detecting potential fraud attempts or intrusions. For example, many members did not review their monthly statements on a regular basis. 
This is something that attackers take advantage of and exploit. By helping our members understand key exploits, they are better prepared to detect attempted and actual cybercrimes. In our experience ~90% of cybercrimes are preventable. 
Our goal is to eliminate 100% of those preventable cybercrimes. That gives us the opportunity to work with partners, law enforcement, and our members to address the remaining threats.
Thank you Alex for your time!
About 3GO Security Inc.
Born from personal experience with cyber fraud, 3GO Security aims to help everyone feel safer and more secure online. Visit 3GO.com for more information or follow at: @get3go on Facebook and LinkedIn.
---
INTERESTING INTERVIEWS