In this digital age, cybersecurity is of utmost importance. In his most recent book, Digital Downfall: Technology, Cyberattacks, and the End of the American Republic, Hugh Taylor addresses America's vulnerability to cyberattacks, especially from foreign sources.
In this exclusive interview, we discussed with the author as he shares more insights about the book and his findings.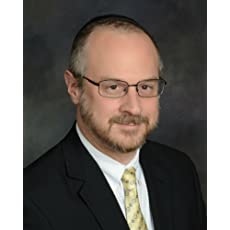 Hugh Taylor is a renowned author and also the Executive Editor of The Journal of Cyber Policy, a cybersecurity industry blog. He is a Certified Information Security Manager (CISM) and well experienced in cyber-related matters having been in the field for more than 20 years. Other books by the author include The Joy of SOX (Wiley) about IT and the Sarbanes Oxley Act, and Event-Driven Architecture (Prentice-Hall).
Here are Hugh Taylor's responses to our questions:
1. Question: Your book talks about the high reliance on computers in the US government and private industries; What alternative would you recommend?
Hugh Taylor: Good question. There is no turning back at this point. The issue is where and how to rely on computing, and how the technology can be made more secure. The government and industry need computers. In the military, it may be possible, and indeed might be advisable, to create more analog workarounds if computers fail. I think it would be smart for companies and government agencies to look critically at where their dependence on computing puts them at risk and adjust their strategies accordingly.
For example, is keeping all sorts of data about customers and citizens in databases really necessary for the mission of the organization? Maybe not. Maybe it's possible to operate without building a repository of data that can cause harm to the public if it's breached—which it will be at some point. Or, are there places in the infrastructure where a non-programmable, hardware-based appliance (vs. a "Turing machine") might be a more secure option? And so forth.
READ ALSO: Browser Compartmentalization: How to Compartmentalize Your Web Browsers
2. Question: Russia and China are engaging the US in digital warfare, which party is winning, and why?
Hugh Taylor: It's really hard to tell, for certain. It seems that Russia and China are running wild in the US. Russia appears to be able to influence American politics and government policy using social media distortions and cyber techniques. China has stolen a great deal of American economic trade secrets and grabbed massive amounts of secret military data.
People who know about these things have told me that the US is also hitting back very hard in those countries… but they have state-controlled media, so we don't know about it. And, maybe it doesn't matter. An America that can be disrupted by foreign adversaries is at risk of serious trouble. Whether we're "doing it back to them" doesn't mean much if our own system is collapsing due to their interference. After all, the US is more vulnerable to digital disruption than Russia or China.
3. Question: You discussed Russia's desire to pit racial groups in the US, how credible are your arguments?
Hugh Taylor: I believe my arguments are credible to the extent that anyone can ever accurately attribute a cyber attack to a particular nation. American law enforcement officials, experts, and others have testified to the US Congress that Russia is using cyber techniques and disinformation to provoke racial violence in the US.
In the 2016 campaign, we saw several examples of this, including a street-level confrontation in Texas between Christian and Muslim groups—that was instigated by Russian operatives on social media. We saw Russian attempts to build fake Black community advocacy groups on Facebook in 2016. I believe we are seeing comparable, but more sophisticated efforts at work today with Black Lives Matter and its counter-protests, along with pro- and anti- Antifa demonstrations.
Just this last week, we saw a social media hoax that made hundreds of "militia" people appear in Gettysburg to prevent an "Antifa flag burning." It's only a matter of time until people start getting killed due to these online tricks. I have a strong suspicion this was a Russian operation, but I cannot prove it.
I believe Russian operatives are driving, or at least amplifying some already tense situations. It's not new. The techniques date back to the Soviet era when they were called "Active Measures." The long-held and publicly disclosed Soviet strategy was to cause internal divisions within Western societies to weaken them. The underlying trouble remains the same, however: The fact that the US cannot tell for sure who is attacking them is a major national security problem.
Related: Exclusive Interview With Dan Fusco, CEO Of InnerPC
4. Question: Do you believe the current COVID 19 pandemic is making it easier for the attackers or otherwise?
Hugh Taylor: Yes, the pandemic is providing more opportunities for social engineering and access control problems. With so many people working remotely, often on insecure devices, hackers can find more opportunities to penetrate networks.
5. Question: You've written other books in the past but none has discussed America's digital insecurities, what drew your attention to this topic?
Hugh Taylor: I have written books about standards-based software architecture and compliance. Over the years, this work, along with my other work on behalf of companies in the security space has led me to see a pattern of insecurity. I felt motivated to research the issue more deeply and write "Digital Downfall."
6. Question: What impact do you expect the book to create?
Hugh Taylor: This is one of many books addressing the overall issue of American cyber weakness. My hope is that the book can help drive dialogues around improving the security of the underlying technology that powers so much of American life. I believe that current risks will only be mitigated if we can address the root causes of the problem.  


Interested in the book "Digital Downfall" by Hugh Taylor, you can get it on Amazon.