In this interview, we spoke with Yoav Keren the CEO at BrandShield regarding the increased social media vaccine scams.
Since news of a COVID-19 vaccine broke, counterfeits and phishing scams have exploded from Vaccine 'hard seltzer,' to social accounts posing as Carol Baskin selling vaccinations.
A year ago there were 117 sites, now there are almost 3,000 suspected of being fraudulent.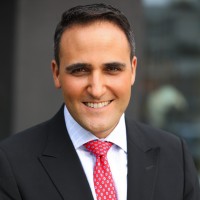 That's why Yoav Keren, founder, and CEO of BrandShield joined forces with the world's largest pharma companies to track and remove bad actors targeting users on top sites Instagram, Twitter, and Facebook.
So, we spoke with BrandShield CEO about what the outlook is looking like for vaccine scams, key facts about things consumers need to know, and how the company is trusted by vaccine makers to find fake fraud.
Here Are Yoav Keren Responses To Our Questions:
Question: The COVID-19 pandemic has caused a rise in cybercrimes. Do you think they correlate?
Yoav Keren:
Yes, they directly correlate because of two major factors: First, society adjusted to the pandemic by relying more heavily on technology and spending more time purchasing items online, which presents more opportunities for cybercriminals to take advantage of consumers. Secondly, cybercriminals have been using the threat of COVID-19 to target those most vulnerable populations like seniors and the elderly.  
Question: Several COVID-19 scams have occurred, are there any measures that should be taken?
Yoav Keren:
From a private sector point of view, every large pharmaceutical company, and any other company for that matter, should have external cybersecurity experts like BrandShield, on retainer to track, hunt, and remove threats. If companies allow these threats to go unchecked, it could hurt their reputation and destroy trust, which is one of their most valuable assets.
From a public sector perspective, local governments need to continue raising public awareness and utilizing social media networks to keep the public informed and ensure that these threats are immediately detected and removed.  
Question: Can you share some tips on how to spot COVID-19 vaccine scams?
Yoav Keren:
If you see an ad on social media such as Facebook or Instagram selling a vaccine – it's a scam!

If you see a listing on eCommerce platforms such as Amazon, eBay, AliExpress, or any others selling a vaccine – it's a scam!

If you enter an online Pharmacy website and see a vaccine for sale – it's a scam!

If you see a website presenting itself as one of the pharma companies and selling a vaccine – it's a scam!

If you see a social media page or user presenting itself as one of the pharma companies or representing the pharma companies and selling a vaccine – it's a scam!

If someone offers you to buy a vaccine using bitcoin or other cryptocurrencies – it's a scam!  

If someone offers you to buy a vaccine and communicates the sale through instant messaging such as WhatsUp, Viber, etc. – it's a scam!  
READ ALSO: Most Effective Cybersecurity Strategy for a Small Business [We Asked 45+ Experts]
Question: Are top social media platforms safe from COVID-19 phishing actors?
Yoav Keren:
Absolutely not. As our data has shown, no platform is safe from COVID-19 fraud, scammers, and phishing campaigns. As part of our partnership with the Pharmaceutical Security Institute, a trade association of the largest pharmaceutical companies that focuses on maintaining consumer health and safety, we've already analyzed over 20,000 suspicious social media posts and handles. 
We've also noticed frequent threats occurring through domain names, with a 2,100% increase in suspicious website registration every month. BrandShield has also detected increasing threats in e-commerce marketplaces like eBay and Amazon. Every platform is at risk of being attacked. Cybercriminals are growing ever more sophisticated in being able to prey upon consumer fear, especially related to the desire to obtain a COVID-19 vaccine quickly.
Question: Apart from your anti-phishing solution, does your company offer other products that can secure internet users?

 
Yoav Keren:
We are a company that offers businesses and brands the best external cybersecurity through our sector-leading artificial intelligence and machine learning capabilities. We protect brands from phishing attacks, impersonations of executives, scams targeting their customers or employees, counterfeiting, and much more. We detect external online cyber threats for a company, and then we hunt them down and remove them.
Question: For brand protection, what would you advise COVID-19 vaccine makers to do?
Yoav Keren:
I would advise them to be vigilant with the scanning and swift with the removal of threats. Cybercriminals are trading on the hard-earned reputations of these companies and often leave long-lasting damage. Speed matters here. If a threat is left up too long, it could lead to someone buying a fake vaccine and suffering severe bodily harm. It's imperative for companies to be aware of these threats so they can proactively safeguard their reputations and their products. 
INTERESTING INTERVIEWS