This post will show you how to calibrate your monitor for photo editing.
Photoshop and photo editing is a newfangled trend that is becoming everybody's favorite these days. If you are a photography admirer, then you would notice every detail in the shots, and if you see any inaccuracy in that shot it would disappoint you badly. 
Similarly, the pictures that you had captured and the same pictures if you see on your monitor may vary in color saturation, quality, or monochrome tonality because your monitor is not readily photo calibrated. If you calibrate your monitor all these blemishes would be gone and the prints will appear exactly how you captured them. 
In simple words, what calibration does to your monitor is it ensures the accuracy of vibrance, color, contrast, and brightness to make them true and original. However, calibration is not a compulsion, you don't have to if you don't want to. But, if you are a professional photographer or a beginner, then I highly recommend the best monitors for video color grading, and it is beneficial for you people. 
How To Calibrate Your Monitor For Photo Editing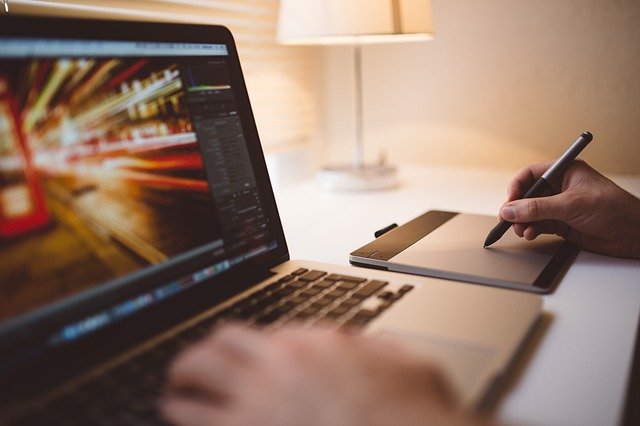 Now that you have understood the purpose of calibration, next, comes the question: how do you calibrate your monitor? Here's a step by step guide on how to calibrate a monitor for photo editing. This will help you understand the process really quick and easy so that you can conduct it on any system and teach your friends too!
There are three major methods by which you can calibrate your monitor:
Built-in calibration 

Online source calibration

Calibration kit 
Mac and Windows systems have in-built calibration tools, furthermore, you can use the free online calibration software to adjust color accuracy and contrast. But, if you want to go for some more high-end settings then there comes a calibration kit, and it's not free! 
For Windows Operating System:
Step I– In Windows 10 select display settings. Once, the window pops up, scroll into the Related Settings Menu under that select color calibration.
Step II– Once the tool opens, go through each step first adjust the gamma, subsequently do the adjustments in brightness, contrast, and color.
Step III– Once everything step is calibrated, click on current calibration and then click Finish. The settings will be saved as an International Color Consortium profile( ICC). If you still want to make changes, Select Cancel and repeat the process.
For Mac Operating System:
Step I– Mac has a calibration tool named Display calibrator assistant. Go to Apple Menu then System Preferences.
Step II– Find the Display option and then select color calibration.
Step III– First adjust the white point with the help of Use Native White Point and later do other calibrations like gamma and contrast. Once everything is set up, Apple creates a new profile based on your new settings.
So, this is how you can do calibration on your Mac and Windows monitor.
If you want to know which online calibration tool or software is good, check out below:
Online Monitor Test
This website helps you run multiple tests to fix your screen contrast or color. There are various tests like Color Range test( a check whether your monitor can produce different color gradients), Trailing test (helps in creating ghost effect or trial images), Homogeneity test (enhance damaged pixels and fix faulty backlight bleeding). This is a good tool for all your color calibration settings.  
The Lagom LCD Monitor Tool
This is a comprehensive tool for calibration. The website includes a series of tests starting from correcting contrast to checking the response time of your monitor. Black level, inversion, color gradient tests are included as well. I would suggest running the tests in the same order as placed. This way you can calibrate with ease.  This calibration tool is loved by many professional shutterbugs.
Calibrize Tool
This is the best tool you could find in free online calibration options. It lets you adjust all the color parameters to make your screen up to an acceptable standard. Starting from contrast, gradient, white point, gamma, brightness, etc everything can be controlled and fixed promptly with the Calibrize tool.
This was all about the free tools available online that you can find for calibrating your monitor, but if you wish to upgrade your customization or doubt your interpretation of colors and contrast, then you can go for a more professional method i.e use a Calibration kit.
If you are a professional photographer, do try to invest in such calibration kits because the level of adjustability they offer is mind-boggling. X-Rite and Datacolor are the two ruling brands in this area for delivering accurate upshot. Hence, choose intelligently.  
Conclusion
Monitor calibration makes a significant difference in the photos produced on the screen. So, if you have calibrated your monitor properly stay untroubled about your printouts and screen display! They are going to be good and crisp just like your own vision.
If you don't feel like doing all the tweaks on your own, you can rely on outsource retouching services and have your photos quickly improved by professionals.
Interesting Posts