Here, I will show you the best Firefox Lockwise alternatives. Read on.
On December 13, 2021, Mozilla ended its support for the Firefox Lockwise app on Android and iOS devices. This implies that internet users can no longer install Firefox Lockwise on these devices but the application may continue to work on your devices.
As a result, Firefox users are left wondering what they should do next.
Well, life continues they say.
In this post, we will reveal the 8 best Firefox Lockwise alternatives that you can pick from to continue managing your passwords and enjoy other advanced features.
Best Firefox Lockwise Alternatives
1. 1Password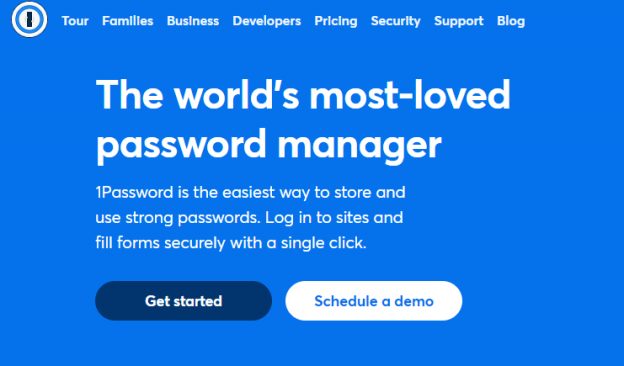 1Password is the most popular alternative to Firefox Lockwise. It creates unique and strong passwords, remembers them, and restores them all directly from your web browser.
This best Firefox Lockwise alternative stores unlimited passwords and allows you to log into your websites with a single click. 1Password supports Mac, iOS, Windows, Android, Linux, and Chrome OS. Browser Add-ons like Chrome, Firefox, Safari, Edge, and Brave are equally available.
It provides 24/7  friendly email support and there's 1 GB for document storage per user. There has two-factor authentication for an extra layer of protection, so you don't have to worry about your security. And more, it has a mobile app.
It has different packages that suit individuals plus families and teams plus businesses. You can choose to first try any package for free for up to 14 days.
The Team & Business package has three plans that you can subscribe to;
Teams Starter Pack: for up to 10 users at $19.95 monthly
Business: for advanced business needs at $7.99 per user monthly
Enterprise: for large enterprise at a custom price, depending on the size of the enterprise. It contains all the features of the Business pack plus other features.
The Personal and Family package includes:
1Password families: for a family of 5 at $4.99 per month when billed annually.
1Password: for an individual at $2.99 per month when billed annually.
Get 1Password
2. Abine Blur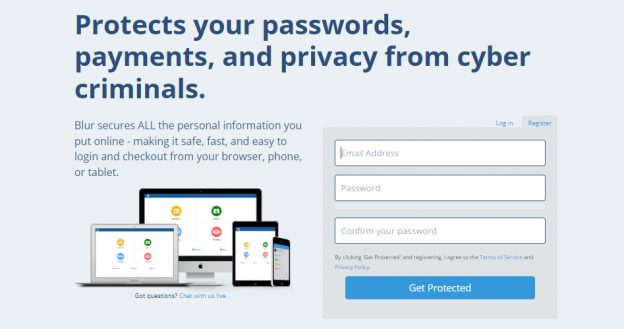 If you are looking for a password manager that would protect your privacy then Abine Blur is the right alternative to choose.
With Abine Blur you can encrypt passwords, block ads, auto-fill forms, mask emails, and block hidden trackers.
It is free but you can upgrade to the premium package to enjoy features like a masked credit card, masked phone, backup, and syncing of passwords securely access all your devices.
Premium is $39 yearly (Basic), $14.99 monthly (Unlimited), and $99 yearly (Unlimited). It is a bit pricey than other password managers but that's because of the extra features.
Like 1Password, it has a mobile app that is available only on Google Play.
Get Abine Blur
3. Norton Password Manager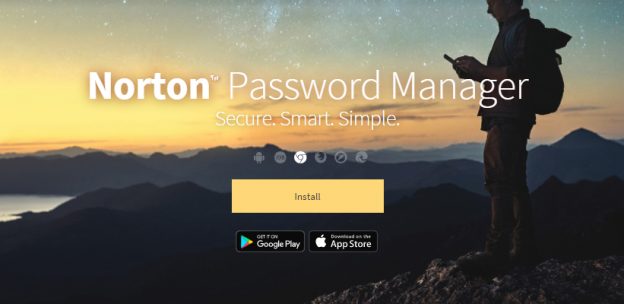 Norton Password Manager is a password manager software that is part of the Norton 360 Security Suite but it can be gotten separately. It is however free for users but it requires that you download it just like Firefox Lockwise. You can download it from Google Play and Apple App Stores.
It allows you to export and import passwords, secure logins, spot weaknesses in logins, create complex passwords, auto-fills passwords, sync, and encrypt your data before it leaves your device.
Norton Password Manager is easy to use, provides customer support and two-factor authentication.
4. Avira Password Manager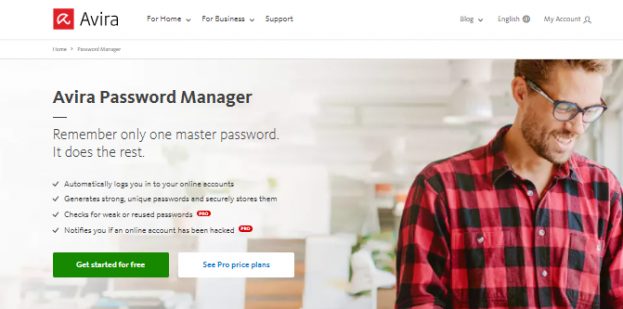 Here is another best Firefox Lockwise alternative. This password manager generates strong and unique passwords and stores them for you. It goes further to check reused or weak passwords and notifies you if an online account has been hacked. With it, you can automatically log into your online accounts.
It requires that you first register for free. It has a mobile app available on Google Play and a Chrome extension. Although it doesn't automatically fill forms or secure sharing like Firefox Lockwise, it is perfect for generating, storing, and auto-filling passwords.
5. Kaspersky Password Manager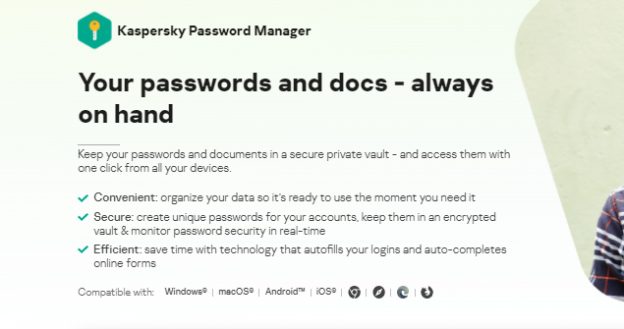 Kaspersky is a known brand when it comes to cybersecurity. Kaspersky Password Manager helps to manage your passwords and your documents by keeping them in a private but secured vault.
What's exciting is that you can access these passwords and documents from any of your devices with just one click just like you can on Firefox Lockwise.
It has a free and paid subscription for $17.49. You will need to download it. You can find out the price in different currencies based on your location on the Kaspersky website.
Kaspersky Password Manager supports Windows, macOS, iOS, and Android devices. It has a mobile app available on Google Play and Apple App Stores.
With it, you can auto-fill logins, online forms, addresses, and credit card information for payments.
It features ultra-strong encryption, zero-knowledge principle, and one password, face or touch ID entry.
Get Kaspersky Password Manager
6. Tenorshare 4uKey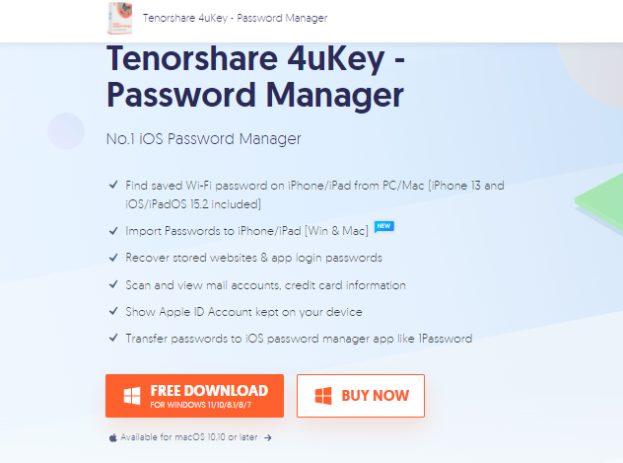 Tenorshare 4uKey is a password manager made specifically for iOS, macOS, and Windows devices. It doesn't include Android devices like Firefox Lockwise.
It is an iOS password finder. You can use it to get credit card information and mail accounts, import and export passwords, recover passwords, find Wi-Fi password, view Apple ID account, and so on.
It is a paid password manager but there is a free trial period and a 30 days moneyback guarantee. You get free customer support, auto-renewal, and free updates. The pricing is as follows:
Mac:
1 month -$15.95
1 year – $19.95
Lifetime -$29.95
Windows:
1 month – $14.95
1 year – $24.95
Lifetime – $39.95
Get Tenorshare 4uKey
7. Bitwarden 

This is an open-source password manager suitable for business and personal use. Like Firefox Lockwise, Bitwarden works with several devices and browsers: Windows, Mac, Linux, iOS, Android, Chrome, Firefox, Safari, and Edge.
Bitwarden has a free-forever account for single users and 2-Person organizations, and a paid subscription for families and businesses. The pricing is as follows:
Premium personal account: $10 per year
Families Organization: $3.33 per month
Teams Organization: $3 per month/per user with a free trial
Enterprise Organization: $5 per month/per user with a free trial
Bitwarden provides two-factor authentication, strong encryption, and double hosting options. You can use it to monitor password breaches and edit password security.
Get Bitwarden
8. RoboForm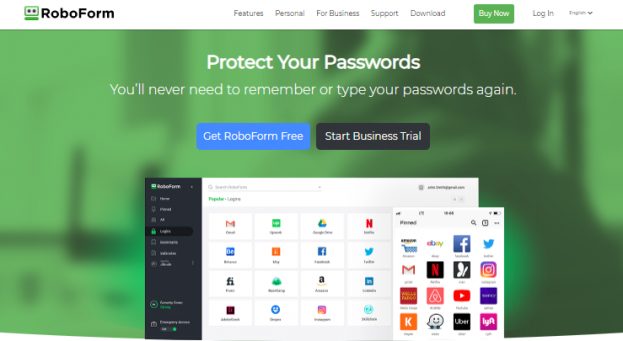 RoboForm is free to download for all devices and also has an in-built password generator like Firefox Lockwise. With it, you don't need to remember or type any password as it would do that for you. It also has a mobile app.
It is a password manager for websites and mobile devices. It allows you to securely share files and folders, save, store and manage passwords as you browse, and you can be assured of 100% hassle-free logins in just one click.
It is suitable for freelancers, large enterprises, small and medium businesses and is available for Android, iOS, Windows, and Mac.
RoboForm has a subscription for individuals, families, and businesses. There is a free package for single users with unlimited logins, password sharing, two-factor authentication, encrypted password, and auto-fill forms. The pricing for paid subscriptions are as follows:
Everywhere – $1.99 per month when billed annually
Family – $3.98 per month when billed annually
Business – $3.35 per month when billed annually
Get RoboForm
Wrapping Up – What Is The Best Firefox Lockwise Alternative?
Amongst all, 1Password is recommended as the overall best Firefox Lockwise alternative. Apart from its cross-platform apps and browser extensions, it also has similar features like Firefox Lockwise. Not to mention, it is actively maintained and supported, unlike Mozilla Firefox.
To not leave your devices unguarded or end up using weak or the same passwords for all your logins and websites you can try any of these best Firefox Lockwise alternatives. Choose the one that suits your budget or makes use of a free software, anyone, just make sure that it meets your needs.
---
INTERESTING POSTS