Are you looking for the best cybersecurity business ideas? We have got you covered. Read on!
Over half a million new websites get created every day. As the internet continues to expand, the need for cybersecurity awareness increases.
At the moment, top companies spend heavily on strengthening their cybersecurity defenses, and many businesses that offer such services exist. However, it's a diverse industry, so there's room for many more businesses.
If you intend to launch a cybersecurity business this year, you need to ensure it's not only remunerative but also sought-after.
In that regard, check out the 20 best cybersecurity business ideas below:
1. Applications Development Consultancy Business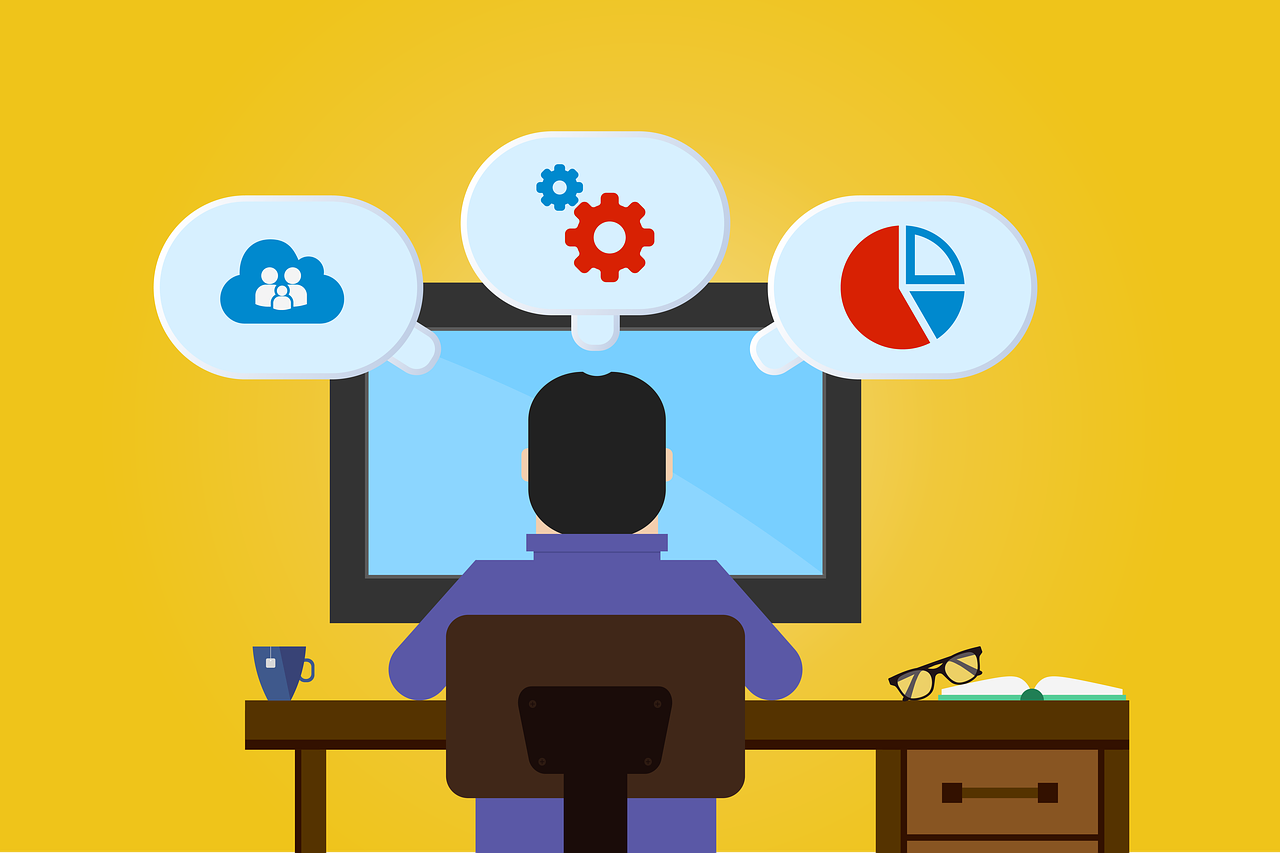 In cybersecurity, an applications development consultant specializes in creating programs tailored to accomplish particular goals. 
Companies develop applications and software programs daily, which makes this a lucrative business.
The Bureau of Labor Statistics says that the growth rate for consultant-application development jobs between 2018 and 2028 will be 21%, which is higher than average.
Given that no software is ever guaranteed to be bug-free, these experts work to resolve issues before they even arise. 
However, starting an application development consultant business requires technical programming knowledge and good people skills. 
Therefore, proficiency is vital for beginning such a business. 
2. Computer Network Architect Business 
Highly compensated and in high demand, network architects design and implement computer networks.
They can build any size data transmission network, from a local area network (LAN) to a globally interconnected system like WANs.
To begin a computer network architect business, you must employ the best professionals in the IT field. 
They need to know the ins and outs of engineering and also understand a company's strategy.
According to the Bureau of Labor Statistics, there's an average of roughly 11,000 openings for computer network architect jobs per year.
3. Cloud Engineering Business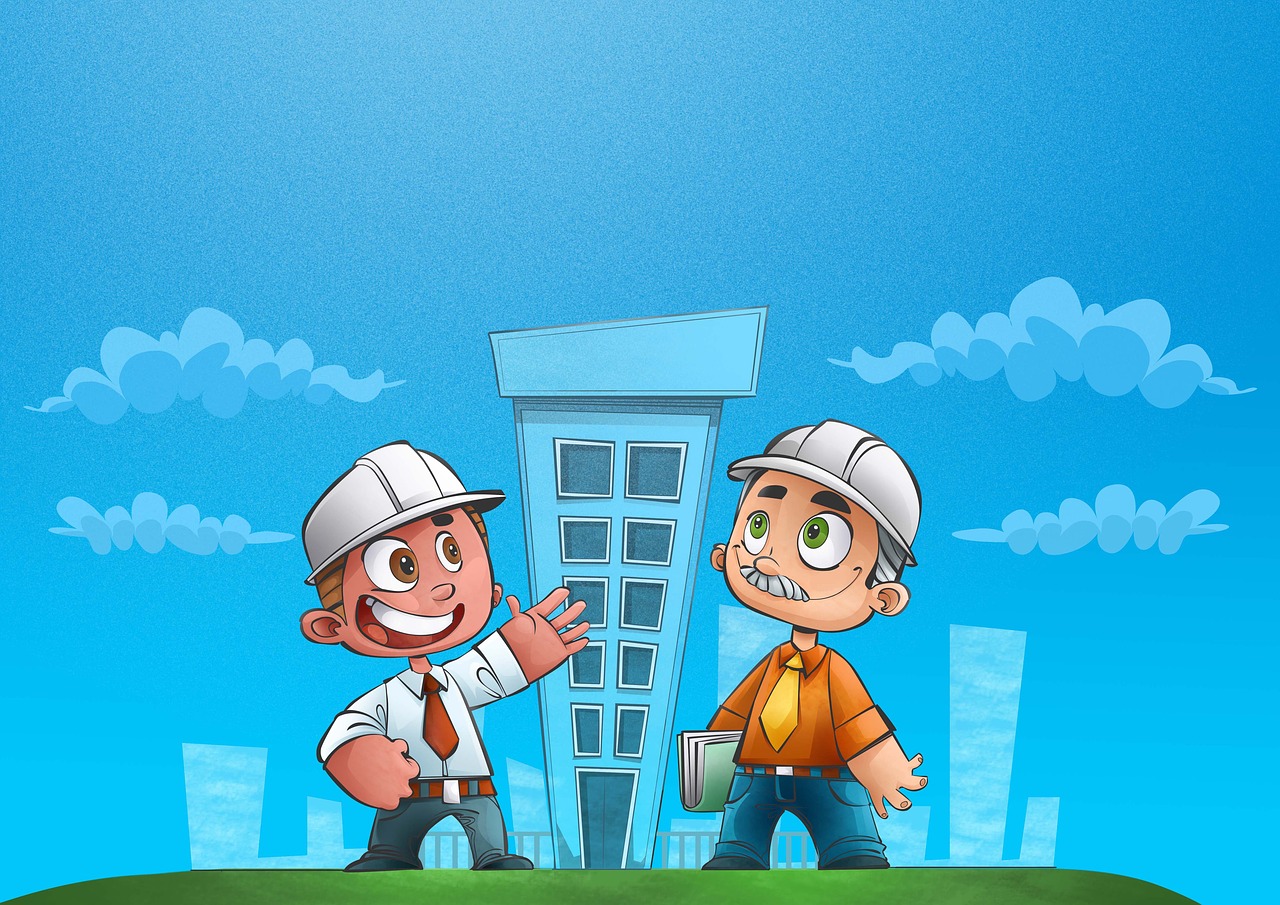 Here is one of the best cybersecurity business ideas. In the past few years, cloud technology has become commonplace. Lots of internet users depend on cloud-based technology for daily activities.
Cloud computing enables a wide range of services, from watching TV and listening to music on streaming services to sending and receiving emails and backing up photos from mobile devices.
A cloud engineering business is one you can start on your own – as a sole proprietor. 
Cloud engineers are IT specialists who work on cloud-based systems. You can begin your business in a specific niche, like architecture, development, and management.
4. Programmer Analyst Business 
Coding, creating, and keeping up-to-date with software and applications are the responsibilities of a programmer analyst.
Business-wise, working on computer systems, designing solutions to satisfy business goals, and analyzing costs are part of a programmer analyst's job. 
Sometimes, a programmer analyst can also work as a computer programmer or system analyst.
To thrive in the programmer analyst business industry, you'll need expert problem solvers and accomplished coders. 
Ideally, you should target employees with CompTIA A+ certification.
5. Web Penetration Testing Service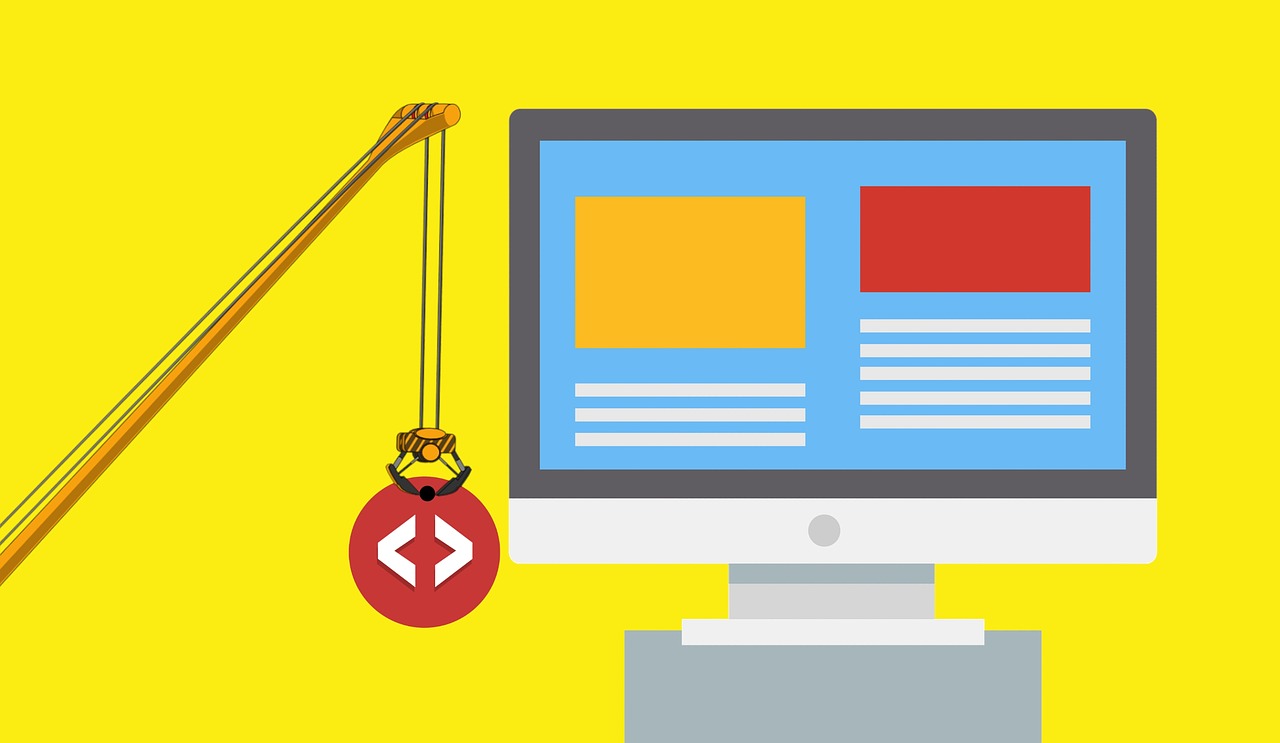 Here is one of the best cybersecurity business ideas for entrepreneurs. The importance of web penetration testing in cybersecurity cannot be overemphasized. 
When companies launch a new software or application, they must first test it to identify and fix vulnerabilities that hackers can leverage.
Hence, companies employ penetration testers, also known as ethical hackers, to investigate their systems for security flaws. 
To succeed in this business, you must know how to hack because it involves simulating cyberattacks just like an actual hacker would.
CHECK OUT: Best Cybersecurity Deals For 2023
6. CRM Technical Development 
CRM systems allow firms to manage relationships with prospects, leads, and customers. They help organizations obtain new clients and retain existing ones.
Companies continue to explore new ways to maintain client data as the CRM business has evolved. 
More firms are looking for CRM technical developers who can help simplify their processes using technology.
As a CRM technical developer, your job is to improve CRM platforms. 
In other words, you code enhancements from scratch, or use plugins, integrations, and modules to meet the client's goals. Companies can also hire you to build CRM systems from scratch if you're an advanced CRM technical developing business.
7. Cyber Security Consultancy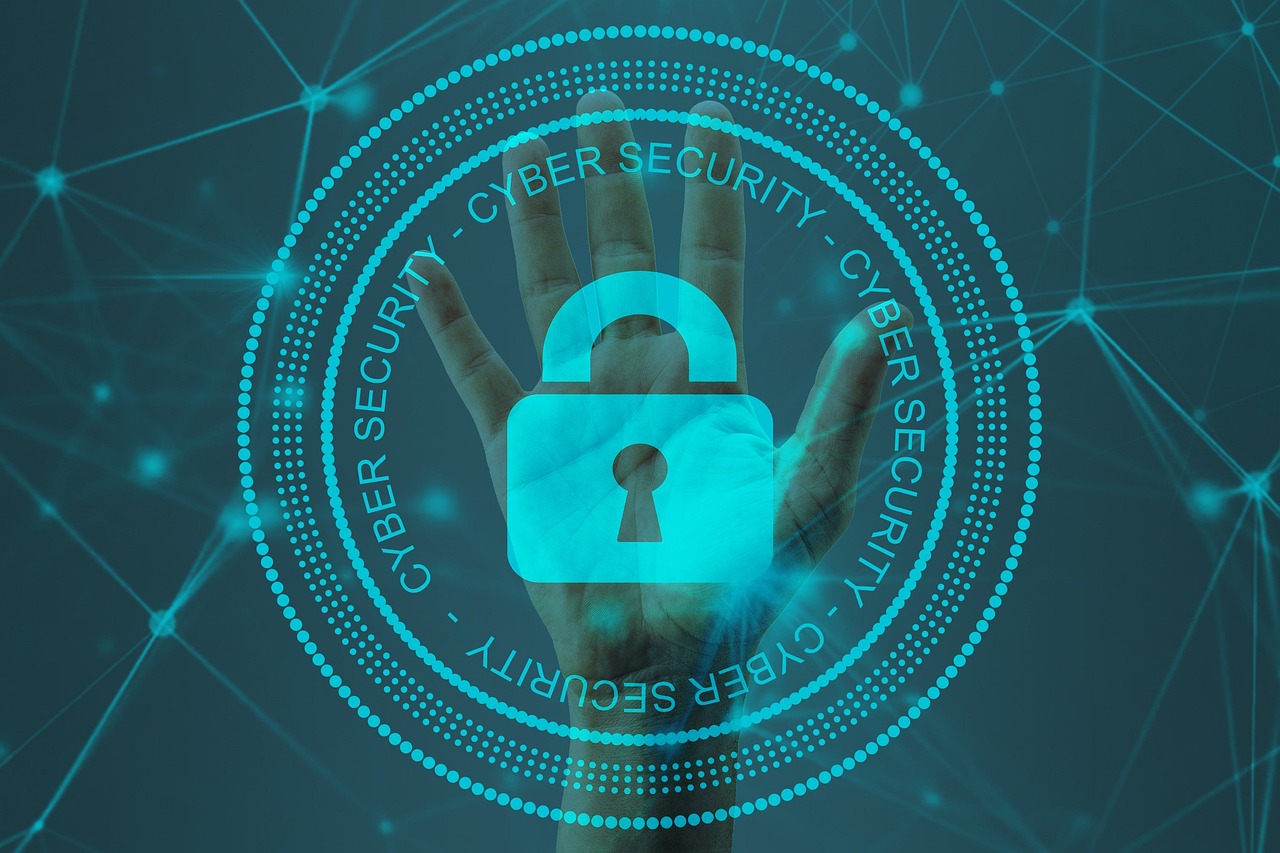 If you appreciate problem-solving and technology, this could be an intriguing cybersecurity business idea to follow. 
As a cybersecurity consulting firm, your job is to evaluate security concerns, assess risk, and implement solutions to secure company networks and computers.
The primary focus of your business can vary from engineering to customer service to executive leadership. 
Also, your consultants must work with clients' teams and communicate well to educate them on technical matters and best practices.
In the beginning, you can specialize in device configuration or customer service. 
However, if you hire consultants with advanced degrees and extensive work experience, you can offer security plan development services from the onset.
8. Marketing Technologists
Here's a relatively new cybersecurity business idea to try out. 
Many companies' growth depends on competent marketing experts who are up-to-date on the latest trends and developments brought about by the rapid development of new technology.
Consequently, your duty as a marketing technologist business is to analyze and improve business processes by integrating marketing and technological strategies.
You'll have to assemble martech – marketing and technology – ecosystems and transform the resulting data into actionable workflows and road maps for use by IT and marketing departments.
Despite being relatively new, the marketing technology industry is evolving rapidly. Hence, you must keep up with developing trends.
9. Wireless Network Engineer Business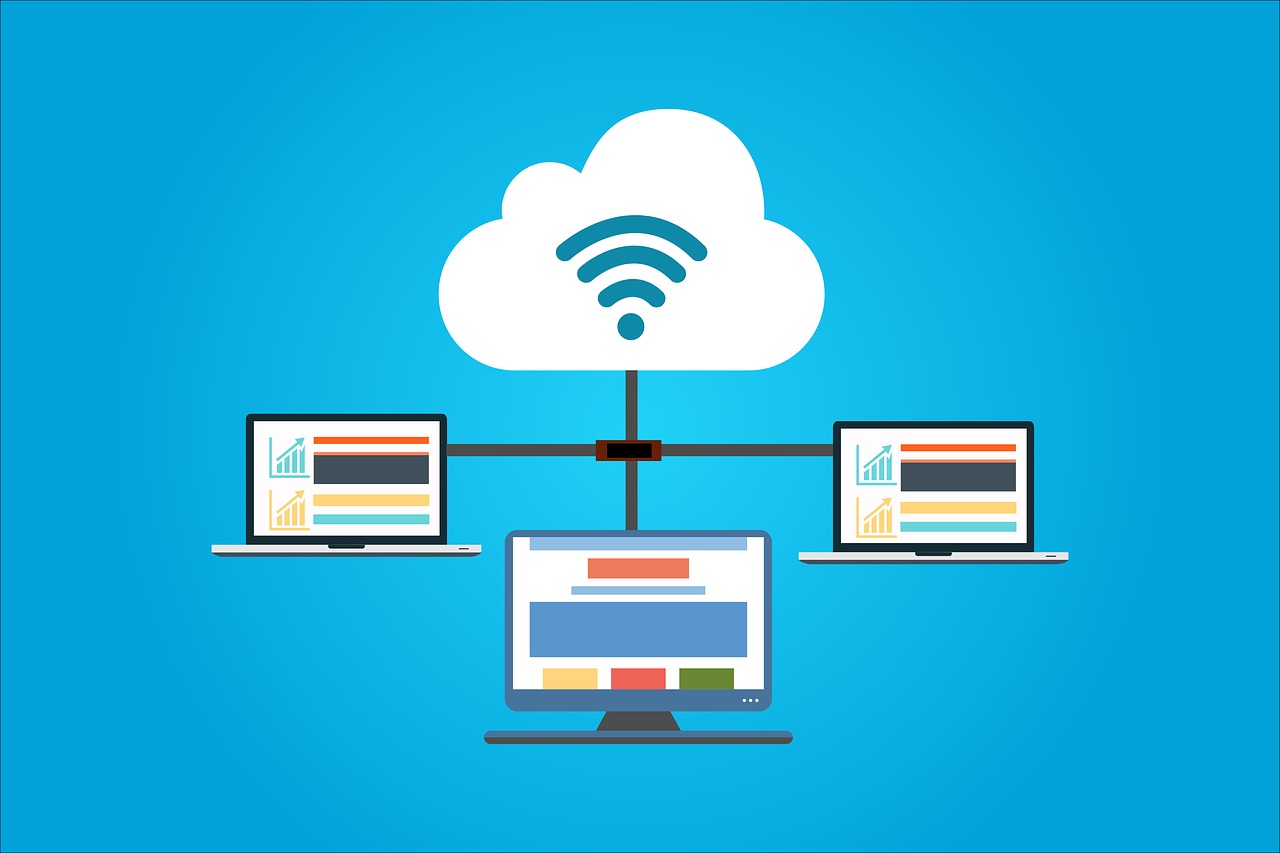 The duties of a wireless network engineer include setting up and maintaining a wireless data network and resolving any issues that may arise.
Furthermore, it includes troubleshooting, conceptualizing, and implementing brand-new networks while considering factors like location, infrastructure, and user demand.
Clearly, it's a broad industry, so if you go with this business idea, you should pick a specific niche. 
You can focus on designing, implementing, or maintaining wireless networks.
Excellent communication, research, and computer skills are necessary for this wireless network engineering business. Typically, you should hire workers with a bachelor's degree in IT.
10. CRM Technical Consultancy 
Although similar, a CRM technical consultant business differs from the CRM technical developer business mentioned previously. 
CRM Technical consultants work as in-house CRM system subject matter experts (SME) and administrators.
To survive in this business, you must understand CRM entities, workflows, configurations, customization development, and integration development. 
Like the CRM technical developer, you also share a responsibility in developing and maintaining clients' CRM platforms.
As a result, companies may hire you to advise them on the best CRM practices and processes to follow. 
CRM technical consultant is a task that requires experience. Hence, you'll need certified workers.
11. Network Analysis Business
Network analysis often appears as a catch-all phrase for various businesses that deal with or are related to computer networks. 
Network architects, web administrators, web developers, and telecommunication professionals are all typical titles for experts in these domains.
Nevertheless, you can begin a particular network analyst business. In particular, network analysts are responsible for planning, creating, and maintaining data communication systems. 
All types of electronic communication networks qualify, from the Internet to company intranets to neighborhood LANs to national WANs. 
Your business will handle clients' network analysis, setup, installation, layout, and maintenance. You must investigate and fix any technical issues in operational networks.
12. Portal Administrator
Also known as web portal administrator, this is a relatively advanced business model. 
Setting up such a business can be expensive, as you must employ highly skilled individuals. However, it's also one of the most lucrative.
Doing business as a portal administrator involves many duties. You'll develop web portals, keep them running smoothly, and manage the information on all pages.
You'll also coordinate with the website's administrator and implement the latest technology system into the portal. 
Furthermore, you must monitor the progress of each portal, fix problems with new and old channels, and automate as much work as possible.
13. Pre-Sales Engineering Service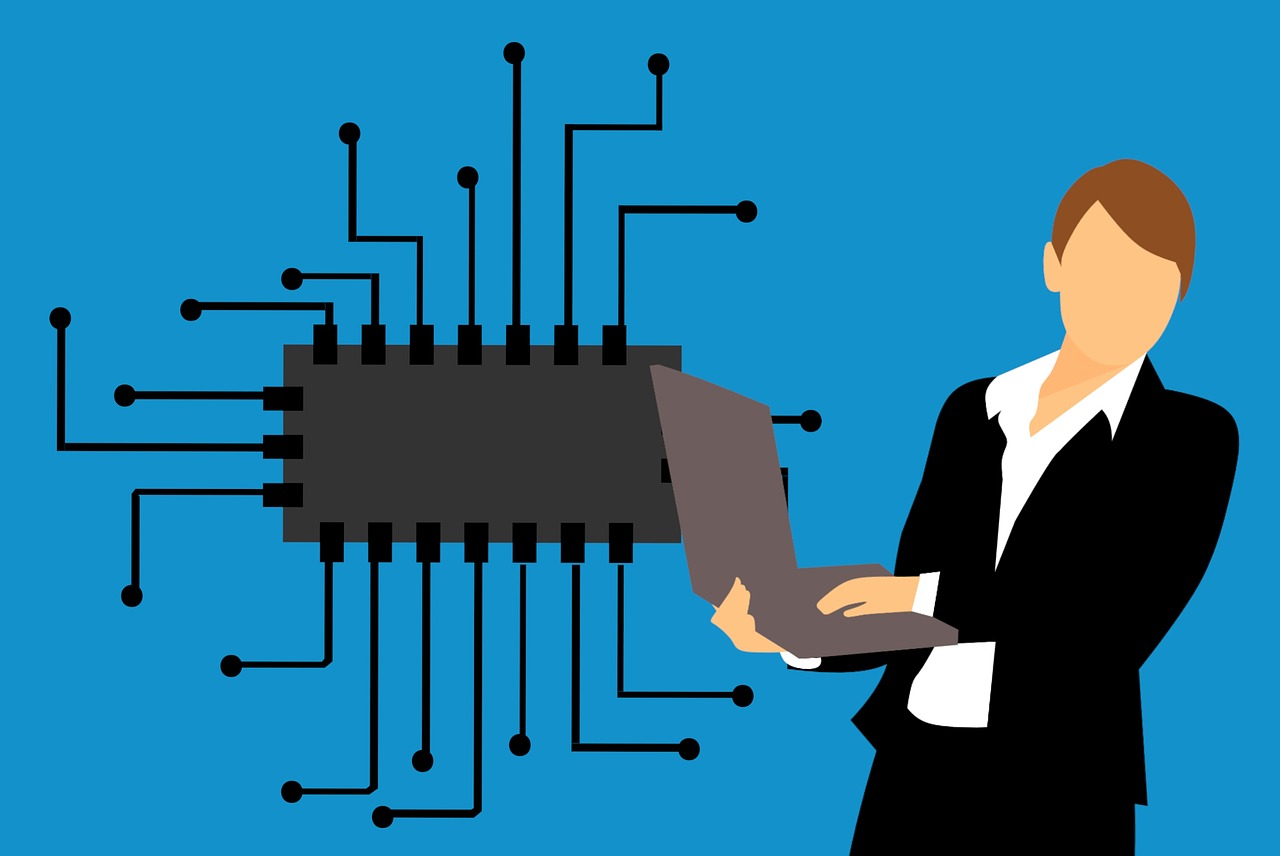 Pre-sales engineers work closely with sales support and account teams. 
They work as a bridge between the sales/business development and engineering departments to determine the technical specifications needed to help clients achieve their objectives.
As a pre-sales engineering business, you must employ workers with not just technical skills but also people skills. 
In addition, the right workers should be business-inclined. This is because you'll also have to provide technical details of potential solutions in response to customer inquiries and requests for proposals. 
14. Business Systems Analyst
Business systems analysts use their computer software and business practice expertise to improve a company's efficiency and effectiveness. They are also known as a computer systems analyst.
Due to its scope of operations, it's ideal as a one-person business. You'll be responsible for conferring with upper management to ascertain requirements and working with IT specialists to develop or upgrade the software to meet those requirements.
Also, you may be in charge of educating and preparing staff to optimize the new or improved system. 
Your clients can range from corporations to healthcare and government organizations – everyone needs a business systems analyst.
15. Forensics Experts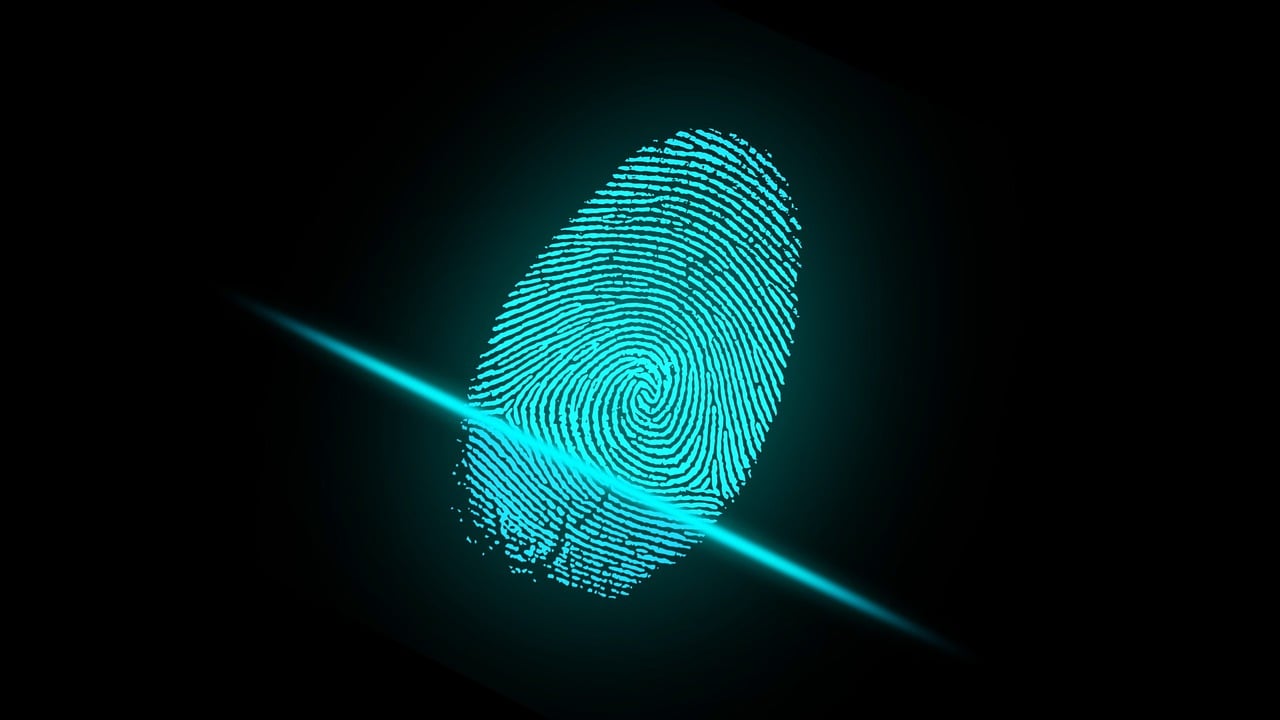 Are you interested in helping law enforcement capture cybercriminals? If yes, you should consider starting a cybersecurity forensics business. It is exciting which makes it a notable entry on our list of the best cybersecurity business ideas.
Evidence of cybercrime is present in different places, including computers, networks, and other information and IT equipment. 
As a forensic expert, it's your job to locate, collect, and analyze all this evidence.
In a nutshell, you'll act as a digital detective by assembling evidence that law enforcement can use to apprehend criminals, hackers, and other bad actors, wherever they may be. 
Consequently, your major clients in this business will be government agencies.
16. Cyber Security Tutor
Cyber security tutoring is one of the simplest methods to earn money in the cybersecurity industry. 
Many individuals want to learn about cyber security, including regular internet users and company employees. 
You can launch a tutoring business to teach them if you're knowledgeable in the field.
You can do this easily with a website and some promotions. 
Alternatively, you can register on popular online learning websites like Coursera and Udemy.
However, you won't only need knowledge of cybersecurity. 
You'll also need to know how to prepare comprehensible learning materials. Hence, you'll need a staunch team to thrive.
17. Data Breach Consultancy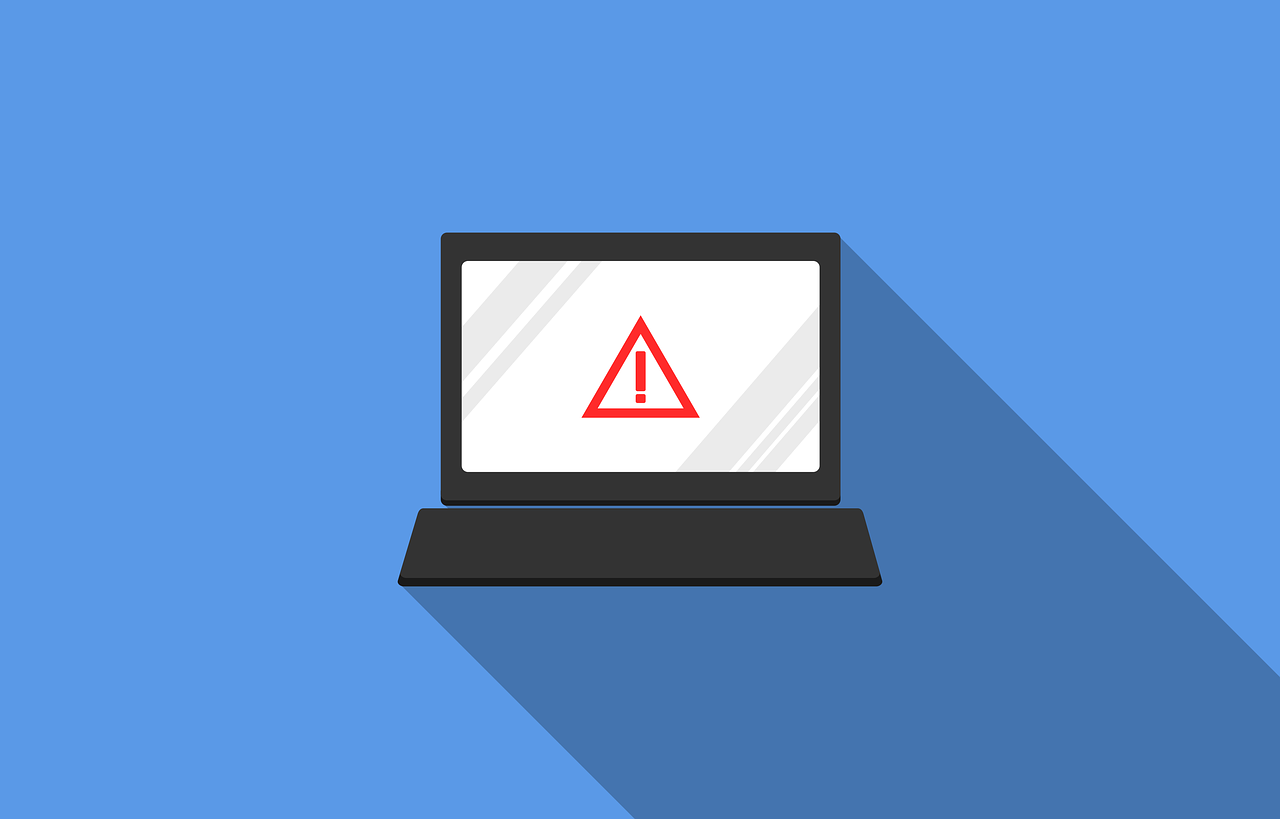 Another best cybersecurity business idea is data breach consultancy.
Data breach consulting companies offer top-tier cyber security advice and incident response help to businesses. 
They manage security incidents and cyber breaches by locating and fixing the underlying flaws that could allow for future attacks.
Cyberattacks and data breaches may happen to any business, no matter how big or what industry it operates in. 
Hence, the services of data breach consulting companies are always in high demand.
18. Cyber Security Blogging
Here's a business idea similar to cyber security tutoring. If you don't charge others to teach them, you can simply publish your content in a blog for anyone to view. 
Blogging is still highly lucrative, as data shows that 53% of marketers prioritize it when marketing content.
Interestingly, you can start a blog without spending much compared to many other business ideas on this list. 
You only need to purchase a domain and hosting, and you can build the blog by yourself using a CMS like WordPress.
19. Cyber Security Insurance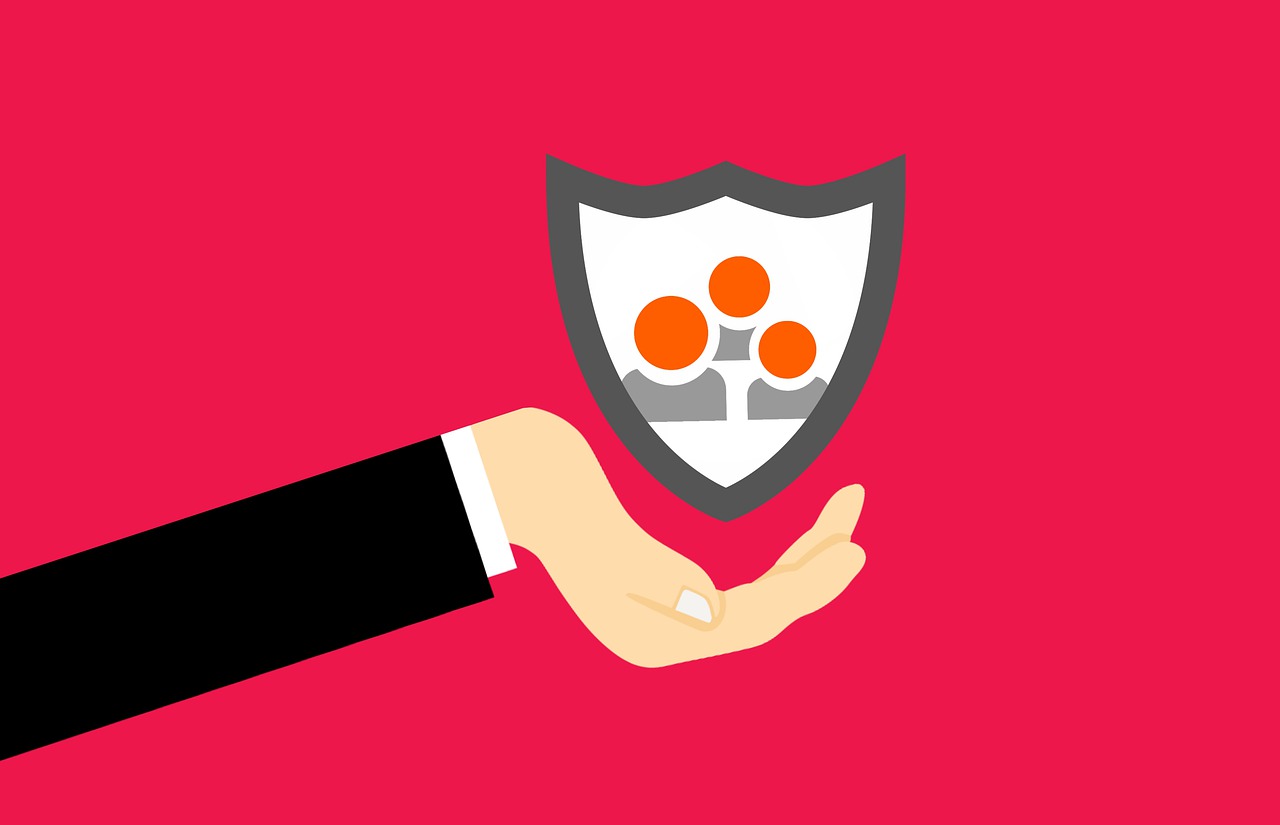 Some businesses offer cyber security insurance services, just as we have vehicle, house, and health insurance companies. You can join the industry as it's still in its early days.
Cyber security insurance protects companies from lawsuits filed by customers after a data breach exposes their private information. 
It ensures that companies have less to lose in such unfortunate situations.
If you're going with this business idea, know that it may involve a relatively large capital. Customers often sue companies for thousands and millions of dollars.
20. Disaster Recovery Consultancy 
To round up our list of the best cybersecurity business ideas, we have disaster recovery consultancy.
You'll find many disaster recovery consultant businesses on the internet, even if the business model isn't very popular. 
When tragedy strikes, a company needs a disaster recovery expert to help get things back up and running as soon as possible.
Therefore, your job as a disaster recovery consulting business involves analyzing the company's IT infrastructure for weak spots and designing plans to patch them up quickly and safely.
Since anyone can be a victim of a cyber attack, your clientele can range from small businesses to medium and large enterprises.
READ ALSO: How To Create A Software Application Step By Step In 2022
Best Cybersecurity Business Ideas: FAQs
What are the best cybersecurity business ideas for starting a new business?
There are several cybersecurity business ideas that entrepreneurs can consider, including:
Managed IT services: providing IT support and cybersecurity services to small and medium-sized businesses.
Cybersecurity consulting: helping organizations assess and improve their cybersecurity posture.
Penetration testing: simulating cyberattacks to identify vulnerabilities in an organization's IT systems.
Data recovery: offering data recovery services for businesses that have suffered a data breach or loss.
Cybersecurity training and education: providing training and education services to help organizations stay up-to-date with the latest cybersecurity threats and best practices.
What are some factors to consider when starting a cybersecurity business?
When starting a cybersecurity business, there are several factors to consider, including:
Market demand: assess the demand for cybersecurity services in your area and the size of your potential target market.
Competition: research the competition in your area and identify ways to differentiate your business and offer unique value to your customers.
Skills and expertise: consider your skills and expertise and make sure you have the necessary knowledge and experience to provide high-quality cybersecurity services.
Funding: determine the startup costs for your business and identify potential sources of funding, such as angel investors or loans.
Legal and regulatory compliance: understand the legal and regulatory requirements for starting a cybersecurity business, such as registering your business and obtaining any necessary licenses.
How can I ensure the success of my cybersecurity business?
To ensure the success of your cybersecurity business, there are several steps you can take, including:
Building a strong brand: create a clear brand identity and messaging that sets you apart from your competition and establishes you as a trusted authority in the cybersecurity industry.
Networking and building relationships: establish relationships with potential customers and partners in the cybersecurity industry through networking events, online forums, and other networking opportunities.
Staying up-to-date with industry trends and best practices: stay informed about the latest cybersecurity trends, threats, and best practices, and continuously improve your services to stay ahead of the competition.
Investing in marketing and advertising: invest in marketing and advertising to reach a wider audience and build brand awareness.
Providing excellent customer service: prioritize customer satisfaction by providing prompt, responsive, and professional customer service, and actively seeking customer feedback to continuously improve your services.
Bottom Line
There you have them! The 20 best cybersecurity business ideas.
When you launch a cybersecurity business, you enter into a US$159.80 billion-worth industry. 
It's as profitable as any other internet industry, and you can get started by choosing any business idea in this article.
---
INTERESTING POSTS