In the modern world of e-commerce, there are a huge number of different online platforms for every taste. But if we talk about larger projects, there is only one CMS platform that should be given attention. We will talk about it in this article in more detail.
We are talking about a CMS resource like Magento. It is one of the most popular platforms in the world, with hundreds of thousands of stores. It has appeared on the market since 2008, but during this time, Magento has not lost its popularity.
What Is Magento?
Let's start with the concept. Magneto is an open-source CMS platform for e-commerce. Developers can even embed kernel files and extend its functionality by adding new plug-ins provided by other developers.
Magento is a solution with advanced product file management, which is one of the most important elements of professional e-commerce.
It promises to be able to design with an extended file, including all the information that can be offered to motivate a customer's purchase decision, from the title to the description, images, and videos, as well as related and additional products.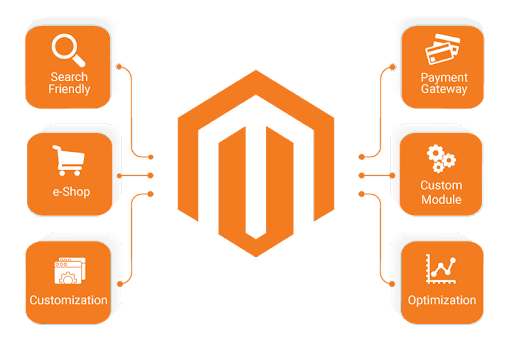 If you are faced with the fact that you cannot figure out how to set up one or another process, then you need to contact magento support services for help.
There is Magento Enterprise Edition, a derivative of Magento Open Source with the same core files, but it is not free and offers more features and functionality, designed for large companies that are willing to hire technical support for installation, use, configuration, and troubleshooting not only for digital commerce but also to manage a physical store. Neither version offers web hosting.
And there's Magento Commerce for Small Business, a cloud-based e-commerce solution that includes web hosting provided by Magento Inc, an alternative designed to support small organizations and private businesses that don't need to install the software.
It has built-in modules and extensions that you can add for more functionality, but it's the least versatile version when it comes to customizing the experience for clients.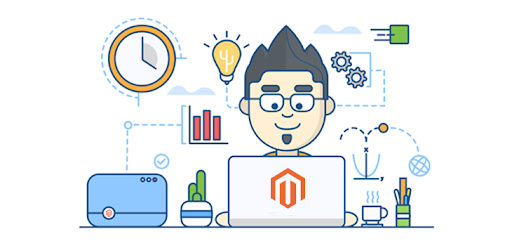 Benefits Of Magento
In any of its versions, it offers as an e-commerce platform the ability to customize the design of the store, advanced management of products, as well as orders and customers. Accept multiple payment gateways and support both multiple currencies and multiple languages ​​including Spanish.
In addition, it allows for a multi-store system to improve the experience and offer, facilitates online positioning and price ranges to which multiple projects can be adapted, including a less friendly but more versatile but reserved for open source computers.
For those who have the paid version, it offers ease of installation and use because it is not complicated, and they do not need advanced technical knowledge to open an online store.
The platform promises a simple and intuitive admin panel to improve access and use of its features, as well as thousands of plugins to add drag and drop design, as well as to add visual personality, and a responsive design that allows you to shop in the store. All this is done to improve and accelerate the development of the enterprise.
---
INTERESTING POSTS