The most outstanding difference between seeking out an online loan vs in-person, is the face-to-face interaction. Once you have determined where your priorities stack up regarding quickness and convenience in lieu of an in-person process you can move on to researching the other pros and cons of each approach.
Cybersecurity is a major concern for all facets of the internet and the business of taking out a loan is no exception. Specifically, when people are creating financial vulnerabilities by entering their personal data online, they want to have as much assurance as possible that they will not fall victim to a leak or breach of any kind.
Online vs Bank Loan: Pros and Cons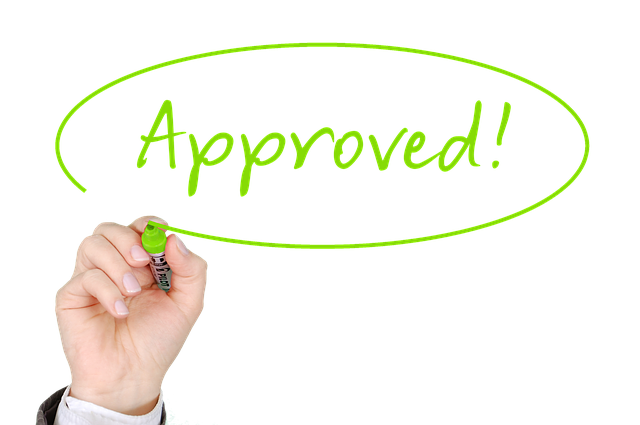 Security aside, there are other pros and cons to weigh as you decide which avenue makes the most sense for you and your needs. When using an online platform during the loan process, some common pros are that pre-qualification checks might not impact your credit, the process, in general, is quicker sometimes even as quick as the same day, and there are typically fewer fees and operating costs associated with online lenders.
Bank loans have their own set of idyllic factors to consider. One of the top being that if you are working with a lender with whom you have an existing relationship this can significantly impact your approval odds, as well as the rates and terms associated with your loan.
There is also something to be said for the presence of customer service with in-person options. If you are new to loans and want a more thorough and open dialogue regarding the process and what it means for you, then sitting across a desk from the person with the answers is hard to beat.
Consider Safety Aspects
The main thing to take into consideration when researching online lenders is reputation. This is not the time to bargain shop in terms of name brand vs generic. You are going to experience a higher level of security by using a reputable lender with a recognizable and established distinction.
Within any financial service, cybersecurity is incredibly important and if you come across a website where safety is not over-exemplified that is a good indicator of risk. Since not doing your research can be detrimental to your financial health long-term make sure that you are asking your questions and verifying your facts before you give out all your personal data.
Personal comfort should not be discounted when you are determining what style of loan acquisition is right for you. There are risks associated with each but only you can decide what makes you feel the safest. If you are not confident that you yourself can determine an online lender's reputation and legitimacy, then that might mean that a physical bank is the safest route for you.
Where Can You Get the Best Personal Loan?
This is a question that can best be answered by asking yourself, which loan has the costs, terms, and features that are best aligned with my personal goals? The answer to that question, will give you the answer as to where to find it. You can take out a personal loan from a private lender that includes personalized financial offers resulting in a more customized overall experience. Having the opportunity to engage in a verbal back and forth in real-time with your lender is a perk of the in-person process.
The word 'best' is completely subjective which is great news for borrowers because it also creates an element of competition between lenders. A quick online search will prove to you just how badly any given online resource wants to have the title of 'the best.'
So, keep this in mind as you shop around and make a conscious effort not to be swayed by language and terms that could end up being the financial equivalent of a wolf in sheep's clothing. It is much easier for companies to use slogans and tempting offers to lure you in online than it is in person. This does not mean that online lenders are not a perfectly suitable option; it simply means that those seeking a loan online will have to advocate for themselves in a different manner than those who do so in person.
How Safe Your Personal Information Online Can Be
The level of safety that you can expect from sharing your personal information online is related to some of the habits you have and the choices you make regarding how and where you share it. Familiarize yourself with the most common ways to protect your information online in general and they will be second nature for you when it comes time to handle your online loan process.
Unfortunately, with how much of life is online these days, identify theft is a clear and present danger. Many people do not realize that even common activities like oversharing on social media can put your information at risk for a hacker to take advantage of you.
Having your personal data can be devastating and take years to correct so being proactive regarding protection is essential. The good news is that many of these protection strategies are simple and highly effective at lowering your overall risk significantly.
Conclusion
In closing, the main factors to consider when deciding between online vs in-person loan experiences come down to personal preference. Your timeline, credit history, and concerns about safety will all come into play and generate the best choice for you as an individual.
It is important to note that there is no one option that is better than the other. Rather an option that is better suited to your personal set of expectations and criteria for determining what 'best' means to you. Both approaches have proven track records of success and can provide borrowers with customizable opportunities to reach their goals.
---
SUGGESTED READS