In this post, we will answer the question – why is cybersecurity in financial services important?
Not so long ago, we only had to worry about physical theft. But then came computer fraud, and now we are vulnerable to multiple threats.
Digital innovation in the financial industry not only helps financial service providers meet customer demands but also poses risks by increasing the attack surface of new entry points that cybercriminals can easily exploit.
Therefore, there should be a much greater emphasis on examining the importance of cybersecurity in financial services.
A secure digital transformation requires the financial industry to prioritize cyber hygiene. Essentially, hygiene practices equip financial service providers with the right tools to detect and remediate vulnerabilities in their ecosystems. The industry can then meet the demand for innovation without compromising security.
Cyber Security Threats to the Financial Sector
Given our globalized world where everything is interconnected, a cyberattack against the largest U.S. bank can have a major effect on the global financial system. Here are the top trends in the cyberattacks on financial institutions 2020 category.
Ransomware

— An attack on organizations and businesses, where they are pressured to pay a fee if they want to restore normal access and run their daily operations.

Distributed Denial-of-Service (DDoS)

—These attacks overload a website's traffic flow, causing it to become inoperable.

Web Applications

—Misconfiguration within such applications leaves an organization vulnerable to cyberattacks.

Phishing

—This is one of the most popular

cybersecurity threats to financial institutions

, which involves

tricking employees

into disclosing sensitive information or downloading malware.
Cybersecurity Challenges in Financial Services
The following are a few of the biggest challenges affecting cybersecurity in financial services, financial technology (Fintech) enterprises, and startups.
Increased Data

—The protection of information and data generated from mobile and internet banking solutions is one of the biggest cybersecurity and privacy challenges. There is a need for working with the right data protection service providers, such as

Triada Cybersecurity

, to enable active protection against modern cyber threats.

Cloud-based Security Risks

—Cloud services power digital transformation by providing speed, security, scalability, and other benefits. However, using cheap and inefficient cloud services can compromise cybersecurity in the banking sector.  

Data Sharing

—The collaboration between digital financial enterprises and conventional organizations makes it easier for consumers to get better products and services at low prices. Businesses in the Fintech industry need to capitalize on modern technology and process to encrypt data throughout the process to ensure protection from cyberattacks.

Cross-platform Malware Infection

—Hackers develop malware that infects one platform which propagates into other connected platforms.

Digital identity management

—Stolen identities make it easy for attackers to access and steal vast financial resources from personal accounts. To prevent this occurrence, financial services must use patented and reliable disaster recovery and data backup services powered by

Artificial Intelligence (AI)

.
Using AI-Driven Solutions to Maintain Data Security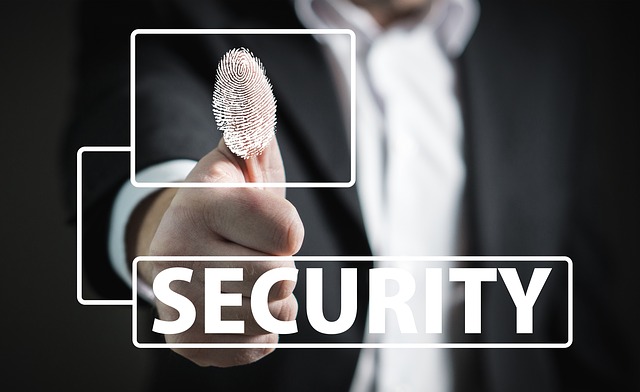 A self-learning, AI-based cybersecurity system should solve the problems and challenges identified above.
Below are essential tips for operationalizing AI and maintaining security solutions that will keep cyberattacks at bay!
Consider the goals and risks
Establish the risks, expectations, and success criteria before implementing AI into your cybersecurity operations. AI has a powerful potential to offer advanced detection capabilities based on cybersecurity trends in financial services and your unique known and unknown threats.
Have a strong foundation
AI can augment your current cybersecurity tools beyond the traditional approaches for rapid prioritization and validation of threats. Network basics covered by AI include:
Visibility

—Which allows accounting for all assets within a network

Governance

—AI is most effective when it can link multiple data feeds into a single truth source using a single common data model

Storage and processing

—Decoupling the storage and computation layers help AI systems run freely without slowing down the real-time identification of threats

Workflow

—Financial organizations should have defined and organized processes and workflows that extend beyond their

cybersecurity financial system

teams
Complement human effort
AI supports analysts by reducing errors, speeding up the analysis, and automating labor-intensive tasks. To manage, mobilize, and maximize the human element of AI in your cybersecurity:
Identify tasks for automating

Plan to evolve cyber roles like testing and evaluation, systems administration, and infrastructure support

Introduce emerging roles into your business, including employees that maintain Machine Learning (ML) models and cyber data scientists

Identify the education process your organization has in place to inform employees about the function of AI in your institution through webinars, online tutorials, and podcasts
Focus on use
This requires breaking down the workflow to better understand where there is a need for AI. Accounting for all unmonitored and monitored data sources is also critical for the application of AI  in your organization. Identification of individual use cases for automation helps improve the speed of detection and response.
Automate for fast Return on Investment (ROI)
Automating simple processes will reduce execution times and free up staff time, which will create better efficiency and outcomes. Companies with an already developed AI talent-base, operational structures, and resources, can consider creating autonomous cybersecurity financial services in 2020 based on need and possible future threats.
Strengthen Your Defenses with Good Financial System Cybersecurity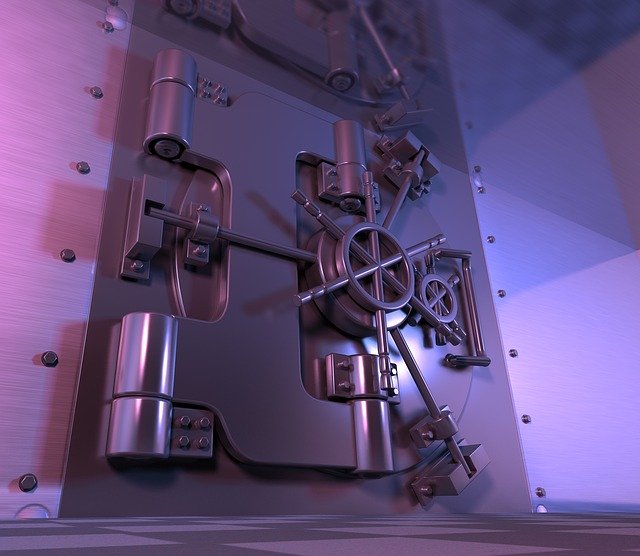 In the current cybersecurity environment, criminals often use increasingly sophisticated cyberattacks against financial institutions like yours. The reactive, traditional measures are no longer sufficient. Moving forward, the use of the most effective solutions for cybersecurity in financial services can help eradicate these challenges, alleviate your worries, and win customer trust.
The time to act is now!
Cybersecurity sounds difficult to understand, and it's even more challenging to stay on top of its applications and development. That is why SecureBlitz Media sorts through the noise, lets you know what is important, and recommends which actions to take. Visit our website and find out about the latest cybercrimes today!
SUGGESTED READINGS