SEO is important in cybersecurity. In fact, search engines heavily penalises compromised websites. So, in this post, we will show you how to measure SEO success.
Now that you have a Search Engine Optimization (SEO) strategy in place…
Is it effective?
Are your efforts driving tangible results?
What do you need to do to improve website performance?
Tracking the right goals and Key Performance Indicators (KPIs), you can answer all these questions and more.
KPIs act as the control system that lets online digital marketing agency professionals and yourself identify which SEO tactics work and those that don't.
The right KPIs help you avoid spending more money and time on something that is not driving expected returns.
So, what KPIs do you need to track?
Determine Your End Goals
The first step to tracking an SEO strategy is identifying actionable and specific SEO goals for guidance.
Plus, goals help you take intentional steps in every decision you make. Each technique you use or content you publish can be measured against specific SEO goals to evaluate success. The end goals provide you and your team with items to strive for.
However, understanding the SEO goals that are right for your business may be difficult, which is why it is advisable to bring in professional help.
With all that in mind, below are the top 10 SEO goals you can adapt to get the process moving:
Increasing organic traffic by x percent

Improving your website's backlink profile

Strengthening site domain authority

Increasing page speed

Diversifying traffic-generating webpages

Capturing more featured snippets

Decreasing bounce rate

Boosting time visitors spend on pages

Increasing the conversion of organic traffic

Optimizing internal linking
Well-defined SEO goals ensure that you and your team are moving in the same direction. These goals provide landmarks on the path towards better results while helping you prioritize content types and strategies for business growth.
Track Your Ranking
With over 85 percent of the share, Google Search is a dominant force in the search engine market.
Google has billions of webpages within its indexing system and uses the PageRank (PR) algorithm to ensure the ranking of each page—including those on your website. It is always a good idea to find out the PR of your site and where your competition stands so you can position webpages to the top Search Engine Results Pages (SERPs).
Initially, Google PR scores were available to the public using a toolbar. In 2016, the search giant removed the toolbar from public view, making it one of the secret ranking mechanisms Google uses.
While PageRank is no longer public, it exists—but you cannot measure it with a tool anymore.
That said, PR is still one of Google's most essential variables when determining website position in SERPs. Google uses PR to determine the most trusted material for each query.
By checking your site's PR, you get an idea of the quality and quantity of backlinks the website has, since Google's PR score is often based on the backlinks. To measure SEO success, you need to track your ranking.
While Google owns the PageRank trademark, other search engines use similar technology to determine the ranking of webpages on search result listings.
Professional SEO company websites sometimes feature software platforms and tools that provide authority metrics. Such domain scores grade your site's overall quality based on backlink data, organic search data, and traffic data.
Measure The Volume & Quality Of Traffic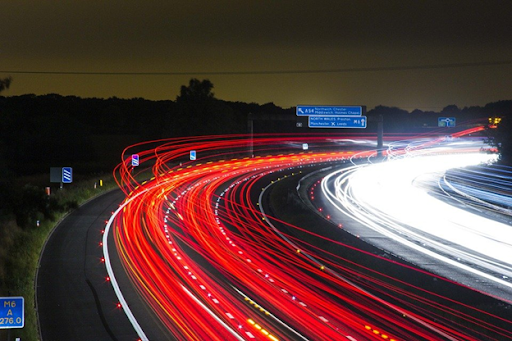 Website traffic is the number of visitors your site receives, making it an important metric for measuring SEO success.
In fact, without traffic, no one is reading, clicking, or signing up—so no purchases!
While you can measure traffic volume daily, what should you be looking for and how do providers like Ardor: guaranteed SEO services ensure you are achieving success?
No matter your goals, it is critical you know where you stand. This means diving into your site's statistics to figure out how much traffic is coming, from where, and how it is engaging with your content.
The standard tool for analyzing your website traffic is Google Analytics.
When connected directly to your business' website, Google Analytics provides you with the number of visitors coming to your site, where they are from, and how they interact with the site.
Some data to pay attention to include:
Unique visitors

— The number of people visiting your site for the first time within a select date range

Pageviews

— The number of pages visitors view on the website within a specified date range

Organic search traffic

— Count of visitors on your site coming from search engines, including Google

Other traffic channels

— Visitors on your site from channels such as YouTube, Facebook, and referrals from other websites
Google Analytics offers you more statistics, but these are the main ones that will help with analyzing the number of visitors to your site.
Next, check on the quality of traffic using engagement metrics.
Analyze Your Engagement Metrics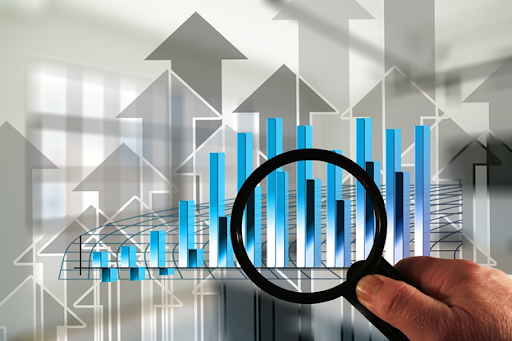 Engagement metrics provide valuable information on what is popular with visitors, and what is not.
Metrics are critical in measuring SEO success and shaping the roadmap going forward. Whether you are trying to figure out what functionality is most used or identifying exactly when website visitors click away from your homepage, engagement metrics are essential to shaping your SEO strategy and product.
There are many ways a professional online digital marketing agency will measure and track user engagement. Below is a quick list of the top five engagement metrics to watch.
1. Time on page
This is a useful metric for tracking how long visitors stay on your website.
The average session duration is critical for measuring user engagement. The metric helps you assess site quality and understand what changes you should make to the website's structure.
To increase average time on page, consider incorporating a deep content structure using internal linking, hamburger menus, breadcrumbs, and other website design elements.
2. Conversion rate
There may be specific actions you want visitors to take within a page, whether it is purchasing a product, opening a certain page, or signing up for a service. The actions are tracked as conversions, providing a solid way of demonstrating SEO success. Plus, an increase in organic conversions is easily attributable to efforts an SEO marketing service is implementing.
Determine the conversion rate by dividing the number of visitors completing actions by the total number of visitors.
Conversion rate = Number of visitors who complete action / total number of visitors
However, you must have a conversion benchmark before working on a specific campaign. Not doing so makes it hard to show an increase from what you are generating.
Professionals at Google SEO companies recommend taking the conversion average of three months before the campaign roll out and using it as the benchmark for growth measurement.
3. Bounce rate
Use this metric to get the percentage of website visitors bouncing from your site without acting.
Search engines consider bounce rate as a ranking factor. Depending on the industry, the standard bounce rate should be between 40 to 60 percent. A too high percentage shows that the specific page is not relevant to a search query—translating to missed opportunities to convert traffic.
4. Pages per visit (pages/visit)
This metric measures the number of web pages a site visitor or groups of visitors' view on a single visit.
Pages-per-visit rate is usually highlighted as an average of total page views divided by the total number of visitors. You can further break down the metric by country, region, or even demographic.
Many pages per visit usually show that content on the webpage is relevant and interesting enough to require even a fourth click. For example, articles on cybersecurity trends when selling online security tools for businesses. A low number of pages visited per session suggests you are lacking content or navigation is difficult for the visitors.
5. Scroll depth
Are visitors reading your content?
By tracking page scroll depth, you can see exactly how much your visitors are reading, so you can take action. For example, if nearly 20 percent of visitors read all your content and over 60 percent read about half of it, you have "sticky" content.
Even better, when 40 percent of readers stop at the 50 percent mark of your content, you can determine to implement steps to improve readership. Perhaps insert an image at the position to pull them further down. You could even insert a link to related content if they stop reading at the mark anyway—maybe even add a Call to Action button.
Examine Your Backlinks' Quality
Quality backlinks come from high-domain authority websites that are trusted by searchers and search engines.
They are intrinsically beneficial for SEO rankings and domain authority. With quality backlinks, you don't have to worry about hurting your rankings by creating unintentional relationships with spam websites. Plus, they are foolproof and trustworthy.
Assess the backlink quality for your site by:
Identifying as many referring domains as possible via different backlinks data sources

Doing a domain authority check for linking root domains

Verify the use of optimized anchor texts

Analyzing naturalness of linking page using deep backlink analysis

Detecting backlinks social share magnitude
Know Your Website's Domain Authority & Page Authority
Besides securing your website, knowing your Domain Authority (DA) is a critical component of measuring and ensuring success. DA is the search engine ranking score of how likely your entire domain or sub-domain is going to rank on SERPs. The higher the scores, the better the ranking ability your website has.
Page Authority (PA) measures the strength of a single page on your website to rank on SERPs. Like DA, PA is calculated using a machine-learning algorithm to compare against other pages.
The Bottom Line
Tracking all available metrics at once can be a huge time waste. Instead, choose sets of KPIs based on the goals of your SEO project. An online digital marketing agency can help automate the tracking process, saving you time and ensuring you have access to in-depth reports that measure your SEO success.
SUGGESTED READINGS