Here's the Mackeeper review – the recommended application for Mac users.
After multiple customer experiences, is Mackeeper worth the usage? Of course, it is.
Although, this app has done menace in the past, but that was when the former parent company, Zeobit, engaged in false advertising. The latest version does a magnificent job.
Fortunately, this piece gives in a short space, the review and description of Mackeeper.
Without further ado, let's proceed with the MacKeeper review.
What Is Mackeeper?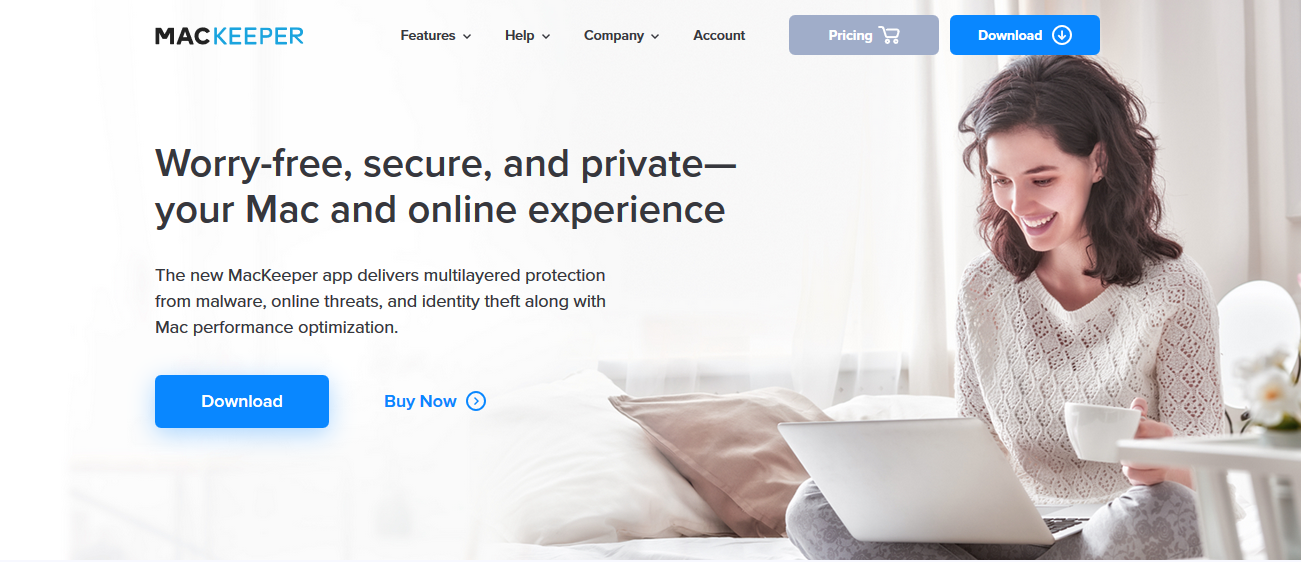 Mackeeper is an app that optimizes your Apple and keeps the performance to standard. It offers multiple functions, as it helps to clean your Mac, run antivirus checks, and additional services to keep your Mac running. Mackeeper has gone through ups and downs in the tech industry. However, its recent acquisition is a better savior for Mac users.
Having been on the market since 2010, Mackeeper seems to undergo unstable accomplishments, although, their services have been of great use to so many people. They have certainty on their Apple-certified customer service. However, it's not adhering to talk about Mackeeper and exclude the controversy surrounding the app.
Mackeeper gained negative expressions from the press and users. Many people complain of its false advertising, difficulty to remove the app from a phone, aggressiveness, and spamming. Beyond all these, the parent company was filed with a lawsuit as of 2014. The trial indicates that the former parent company, Zeobit, engaged in false advertising.
Since Kromtech took the step to purchase this great app, it has, and still, offers upgraded services to suit the customers' needs. So far, users feel satisfactory and are giving Mackeeper five-star reviews.
Mackeeper is a simple app to use. All you need to do is complete the installation process, and the app does the rest. It runs a quick scan on your Mac and proposes some apps for deletion. After the scan, your job is to look over and select whichever app you wish to delete. Like most apps, it comes with a monthly subscription. Once purchased, it ensures your device undergoes an optimization and keeps its performance at high speed.
Benefits Of Mackeeper
Mackeeper advertises itself as a cleaner; however, it has some extra security layers for protection. People now give appraisals to the app. Unlike before, when the former parent company was carrying out cutting marketing techniques. The app is straightforward to use.
Aside from cleaning, the latest version does some extra work to keep your device running. The parent company of this app designed it in a way that it troubleshoots your equipment and phish out problem sources. Inasmuch, the benefits vary and are emphasized as follows:
It is very easy to navigate and operate Mackeeper. Upon the download from its website, the installation process only involves a few clicks. Also, most of its features are accessed after an initial scan and system clean-up on your device.
Mackeeper was criticized for difficulty when attempting to uninstall the app. Interestingly, the latest version seems easy to uninstall. The company also offers a full guide on its website, enlightening how to uninstall their product successfully. You need to move the app to the thrash. The uninstaller prompts you to request a delete confirmation, confirm the deletion, and get rid of associated files.
Mostly used as a clean-up utility, the apps still posses as a security tool for most Mac users. Recently, the updated version was supplemented with antivirus and other security features. The antivirus is, however, light on the app. Mackeeper does run its scan and publish results on its Anti-Malware Lab.
Mackeeper is more like a weight loss program for your files. If you ask a random individual what he or she knows about this app, he or she will tell you its made for junk cleaning. In an instance, it does its scanning, ultimately touching every corner and bringing out the files that may be a menace on your device.
The app mentioned above does have more benefits that the harm people are proclaiming about. Hence, let's slide into the discussion on its features.
CHECK OUT: Guide to Kratom
Features Of Mackeeper
Just like every other optimization app, this app has multiple features, with each one performing a function. The all-in-one app ensures that its performance is at a peak. Nonetheless, the features included are:
Although we find PCs more vulnerable to malware attacks than Macs, they are still widely affected. Malware attacks on Macs have risen to an increased number. This is in consideration of the continual surging by this app.
The best practice to protect yourself from attacks is getting rid of untrustworthy files, and imposing an intelligent behavior towards your device. An antivirus is best for taking the spot of that functionality. Without much effort, the apps run a quick scan that detects and eliminates malware, phishing attacks, and more.
Adware, termed by me – the ride-or-die partner of malware, won't attack your device with harms. Instead, it bombards you with frustrating advertisements and other promotional materials. Adware is just as stubborn as malware and seems challenging to get rid of. The Mackeeper Adware Cleaner, not an ad-blocker, still aids the detection and flushing of Adware downloaded unknowingly.
The function of this feature is directed towards just one aim – helping your device perform at high speed. The tool deletes old leftover files, and prevent the duplication of data.
What fantastic function this feature does? It comes to the rescue when your Mac is stolen or lost. The component showcases your device's location, and also take photos of the surroundings, capturing the suspect's face. Nevertheless, it gives you full control over your machine. The Mackeeper software app does all these for you.
Pricing Plans
The MacKeeper review will not be complete without the pricing plans. Nonetheless, it has a transparent pricing system.
The basic level plan costs $14.95 per month, and it is scheduled every month. Hence, the standard package is $9.95 monthly, and it covers six months. That is a $9.95 monthly payment for six months.
The one year plan is a premium 12 months license, and it costs $7.95. On the other hand, you can get a plan for as low as $4.95 per month, and it covers a 24 months period. Also, users can easily reach out to Apple Certified Professionals.
Regardless of the plans offered, they contain similar features. The difference lies in the time duration for each program.
Customer Support
With all its new components, Mackeeper still offers customer support services for users with complaints. There are not many options to pick from and either of them aids just fine. It's either you have the Mackeeper customer service representatives connect to your machine and fix whichever issue that needs resolving. Or still, you do a Live Chat with Apple Certified Professionals as a premium user. Any which way, the parent company makes sure that the issue is sorted out.
Conclusion
There you go! The MacKeeper Review!
Kromtech has proven its reliability upon the polishing of Mackeeper's supplements. If you wish to purchase this app, suitable for you because the latest version is the real deal. The features are optimized to perform all in one effort, and that is – to keep your device performing at its peak. Do you want to give Mackeeper a try? Opt for it at the official website.
Related Stories: