Learn how to cut down your company's costs with outsourced IT support in this post.
Companies go through various processes to keep their business operations afloat and generate revenue. Aside from strategizing marketing campaigns and managing their products and services to meet the expectations of customers, another critical aspect of any business is its IT infrastructure. 
In today's modern age, a company's IT infrastructure can affect the business's productivity and connectivity, more so, the security management of digital assets such as business information and consumer data.
With a robust IT system in place, operations can be more efficient and seamless as the exchange of information becomes highly accessible and convenient. Furthermore, you can be assured your organization is compliant with various data protection laws.
Considering how crucial IT infrastructure plays in your business, it may require a significant cost to set up and maintain it.
For one, you'd need to invest in equipment and hire an internal team to ensure its upkeep. And ultimately, its running cost could eat up a portion of your business income. But fortunately, one way you can manage this expense and still have a healthy revenue is to outsource your business's IT needs.
In this article, we'll outline how you can benefit and cut down your company's costs with outsourced IT support. Continue reading to learn more.
1. Decreased In-House Team Cost 
Perhaps, one of the notable benefits of outsourcing your IT needs is how it can minimize employee payroll costs. Since you'll be working with service providers such as RMCS, you won't need to hire an in-house team to do the task. The firm you'll hire will have its own team and equipment to handle your IT concerns and needs. 
With that, there's no need to cover costs such as employee salaries, compensations, benefits, leave credits, and employee training. There's also no need to invest in high-tech and expensive tools and other resources to accomplish IT-related tasks. This can go a long way towards cutting down on company costs.
2. Reduced IT Risk 
Information technology (IT) risk is a potential threat to the vulnerable assets of a business, which can disrupt its processes and damage its reputation. These IT risks may include human error, malicious threats, digital asset attacks, software failure, poor password implementation, and lack of information security training.
Without an effective IT response system and a highly experienced staff, companies might face data loss and costly regulation fees that could damage their reputation. 
While an in-house team can attend to the issue and suggest remedies, an IT service provider may be more equipped to handle possible threats. For one, your internal team only works a specific shift or schedule (from nine to five), so they might not be available to give an immediate response during security emergencies, which can lead to downtime.
On the other hand, IT firms already have training and experience to effectively respond to system issues that might arise beyond regular working hours.
Furthermore, such agencies can help keep your organizational networks secure and instantly update software features. They can also assist you in creating a disaster recovery plan to ensure confidential information is recoverable with backups in the cloud.
And so, should an impactful security risk strikes your company, it won't interrupt vital processes, and transactions will continue to operate, preventing you from losing revenue.
3. Gives You Access To New Technology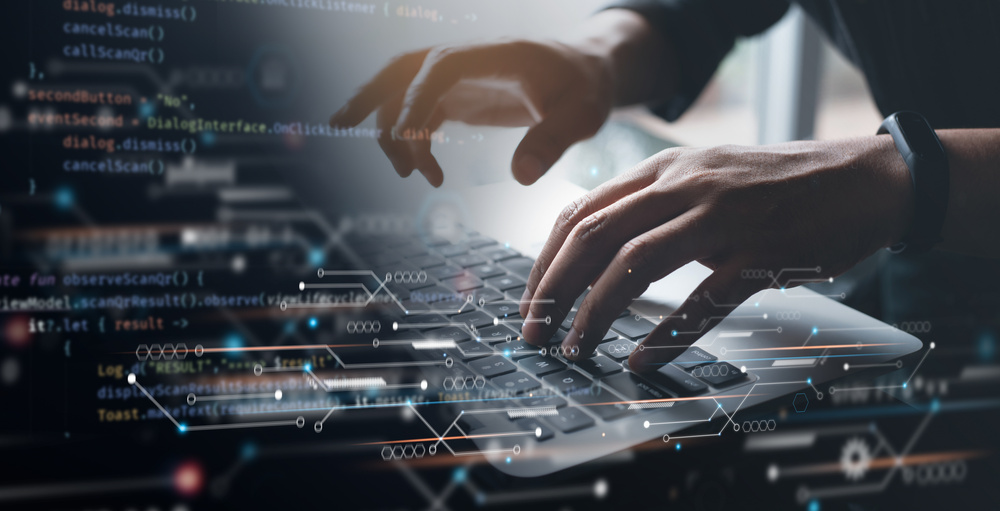 As modern organizations continue to grow, their operations are likely to demand more efficiency in delivery to meet customers' demands. Thus, they need to use the latest technologies to increase their workforce's productivity and automate repetitive tasks that will speed up business processes. 
Since using new technology is beneficial but costly, outsourcing IT support can allow you to save expenses on these tools by giving you access to them.
These advanced technologies can offer opportunities to streamline processes like machine learning preparation, data analytics accumulation, and artificial intelligence training. And as you automate these activities with the latest tools, your company can improve all your business operations without spending as much.
4. Helps Avoid Downtimes 
Downtime is when issues like technical glitches, natural disasters, application unavailability, and network outage interrupt business processes.
When a server is unavailable during this time, the staff becomes unproductive in their tasks, online transactions are stopped, and companies process the orders of their consumers. Without a thorough continuity strategy, this threat might paralyze the company and cause costly damages.  
Since downtime can significantly affect your whole organization, you must create a tracking and prevention plan with outsourced IT support.
This team can provide you with ongoing system monitoring so your company won't have to go through an extended downtime, and online operations will return quickly. As a result, your staff can stay up to date with system upgrades and run regular maintenance to secure digital devices and resolve risks before they can damage systems. 
Another benefit of outsourcing support for your company is that it will minimize the effects of outages to avoid downtime. They can regularly assess the performance of server backups and track other devices like firewalls, switches, and workstations.
After noticing a potential threat, they can notify you about possible outages, so you can schedule maintenance immediately and communicate with every affected department in advance. 
5. Eliminate App Errors 
Regardless of the industry, every app can generate impactful errors within a business system, like scarcity of product information and elongated payment processes.
However, a misinformed in-house employee might unknowingly share sensitive customer information like credit card account details that hackers could mishandle.
Without having an effective error monitoring strategy, companies might not be able to respond to these emergencies immediately, which generates costly reputational risks. 
Since app errors can affect your company's reputation, your in-house IT team will have to patiently wait for the server to clear the error, affecting their productivity.
On the other hand, outsourced IT support won't have to go through this waiting period since they can quickly identify the system's issues and eliminate variables. As they narrow down possible causes, this team can tweak settings related to the case, repair corrupted documents, swap faulty parts, and update software until they resolve it. 
Final Words
As a business owner, it's essential to grasp the weight of your IT system in your operations and data protection and how costly it can be. And to help you balance the cost and function, outsourcing your IT needs can be a smart move.
With the insights presented above, you can be guided on how you can cut down your company's costs with outsourced IT support.
---
INTERESTING POSTS