If you want to learn how to convert M4P to MP3, this post is for you.
Certain files would probably need conversion. A specific conversion would be required, especially if a file has protection or is incompatible with your device or digital platform.
A common occurrence that would need conversion is a file with an m4P format because this format has protection. With this protection, it is not going to be read easily by standard devices. This part is where you realize the need to know how to convert m4P to mP3.
Converting m4P to mp3 would make the files accessible, especially in the user's standard devices and digital platforms. 
Part 1. What Are iTunes M4P Files – The Things You Need To Know
Before knowing how to convert m4P to mP3, it is proper to understand the nature of the m4P files. Knowing these files would make you learn more about the essence of converting them into more commonly-used formats. Apple uses the m4P files in its files through iTunes and other platforms.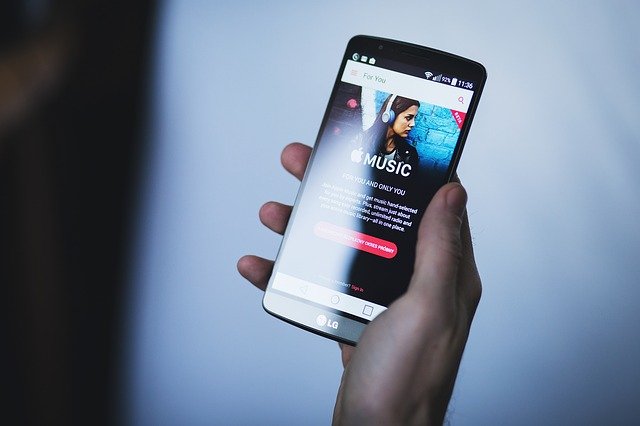 The m4P files are also known as iTunes Music Store Audio Files. These files are AAC files with the DRM protection provided by Apple to its files. The DRM protection gives the m4P files the protection from easy access, especially to other devices. You must remove this protection first before these files may be accessed since the format is not readable by other devices not intended to have these files.
When you download music files from iTunes, you will see the m4P extension file format similar to m4A minus the DRM protection. If you want to access these files from other devices and other digital formats, you will need to decrypt and remove the DRM protection. You may be able to do this through converters. The converters will transform your files into a more common mP3 format that is easily readable and accessible through various devices.
Part 2. How To Convert M4P To MP3 Files?
There are several solutions that you could use in converting m4P to mP3 files. Knowing how to convert m4P to mP3 is essential in enhancing the accessibility of your iTunes files.
Solution 1. Convert m4P to mP3 files without iTunes
To convert m4P to mP3 files without iTunes, you would need the aid of an Apple Music Converter. The Apple Music converter will decrypt these files and remove the DRM protection and make them into the more commonly-used formats making them more accessible.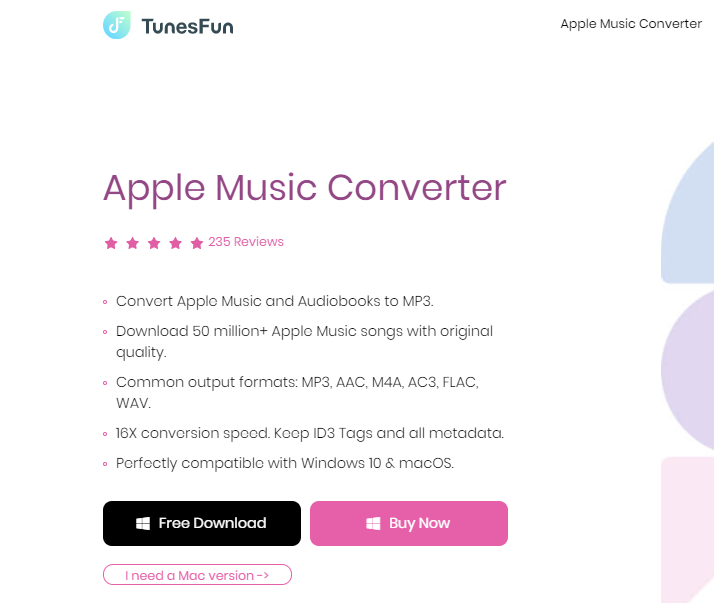 A powerful Apple Music Converter is TunesFun Apple Music Converter. This converter offers a wide range of features which include its compatibility with Windows 10 and macOS. TunesFun also has a 16x conversion speed while keeping the ID3 tags and all metadata. With the help of TunesFun, you can convert your music into formats like FLAC, MP3, AC3, and WAV, among others.
You can keep the original quality of the music files after conversion with its lossless feature. TunesFun is also a user-friendly application making it easy to use for people who want to convert their m4P files and listen to them online anytime, anywhere.
By just following a few simple steps, you may be able to convert m4P to mP3. Take note of the following steps for an easy and rewarding conversion experience: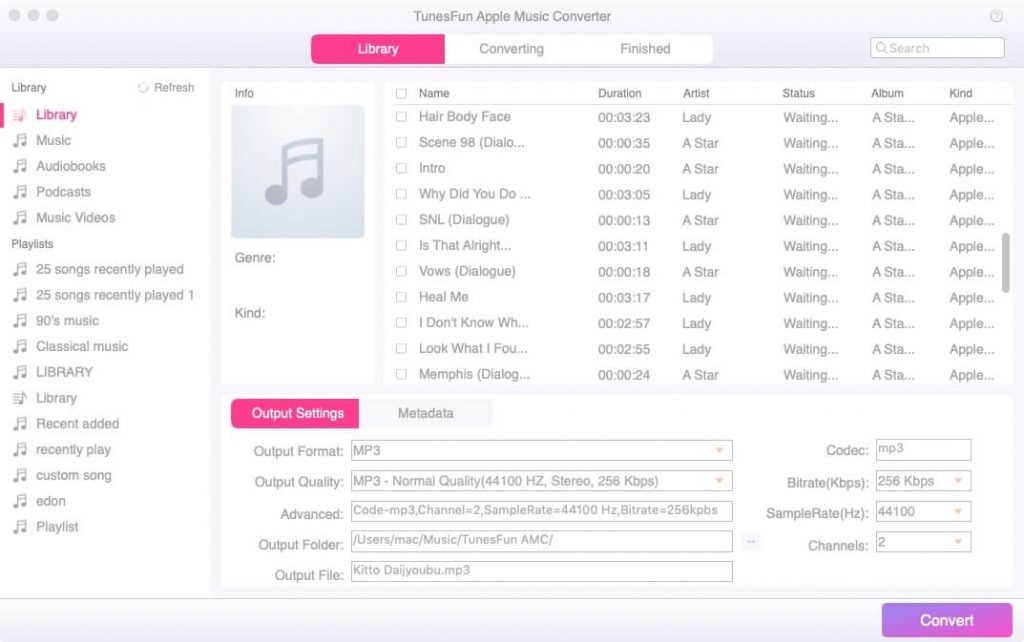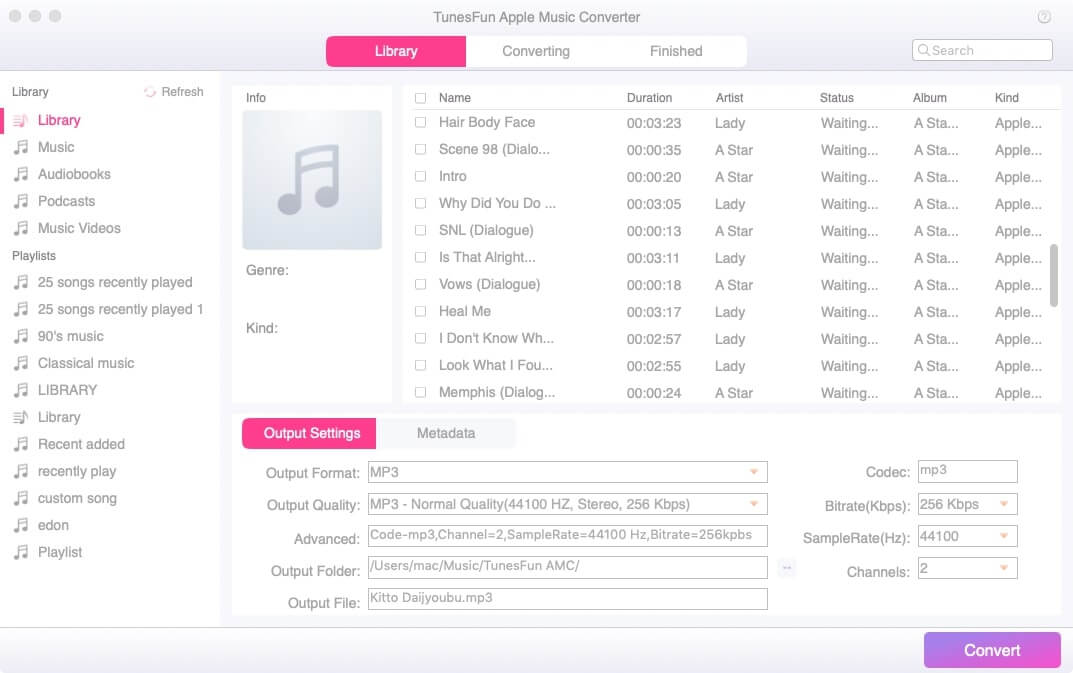 Step 1. Download and Open the TunesFun Apple Music Converter application.
Step 2. Select the Apple/M4P files that you want to convert.

Step 3. Choose the output format applicable for your device and usage and select the file path for the converted file.

Step 4. Click on the "Convert" button to start the conversion.

By just following those few easy steps, your files will be accessible using your standard devices, and you may enjoy Apple Music anytime you want.
Solution 2:  Convert m4P to mP3 with Online Converter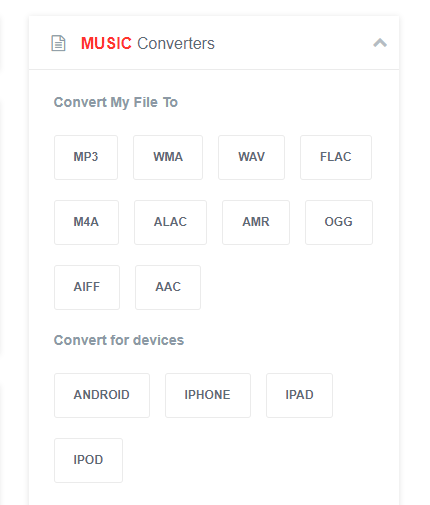 Apart from using Apple Music converters, you may also use some online converters to do the job. If you want to convert m4P to mp3, there are several online converters that you may use.
FreeConvert.com

FreeConvert.com is an online converter that can cater to your needs. This online converter uses both open source and custom software to ensure the quality of conversions. You may also do some fine-tuning of the parameters upon conversion, making the conversion go your way. The FreeConvert.com online converter works on any web browser, and it is for free.
MP3Cutter.com
MP3Cutter.com is a helpful tool if you want to convert m4P to mP3. MP3Cutter.com is also an online converter that could help you with your needs concerning your Apple Music files. This online converter is secure and for free forever. Another distinguishing feature is the ability of this online converter to change audio quality, fade in/out, and you may change the sample rate of the target mP3 file.
Any of the two online converters could help you in being able to convert m4P to mP3. They also come in easy-to-use features and may be done with a few steps.
Part 3. Conclusion – How To Convert M4P To MP3
To maximize usage of your Apple Music files, you should feel the need to convert m4P to mP3. By converting your files, you may be able to optimize their usage. The wide range of accessibility for these files would give you the idea of using them without much restrictions imposed by the presence of DRM protection.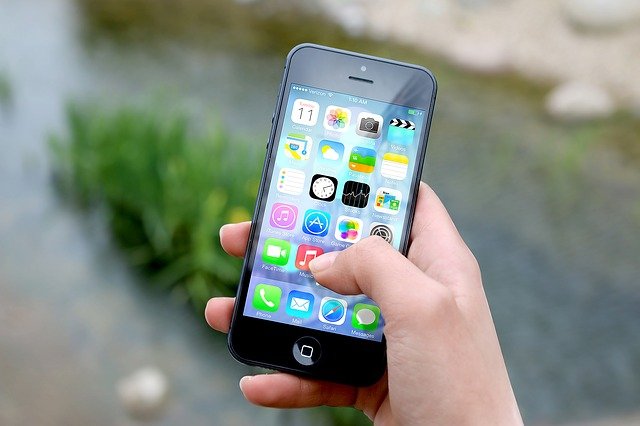 We learned that we could remove the DRM protection by using Apple Music converters, and we can convert these files into the more commonly-used formats. TunesFun Apple Music Converter is one of the front-running converters in the market, and its features could give you an effortless experience for the best quality.
With a high conversion speed coupled with a lossless feature, you can enjoy your Apple Music files just like before you converted them. The easy-to-use feature is also one of the key features that could make you do things quickly without sacrificing a bit of entertainment value. 
Also, another option would be the online converters which you may also use for conversion. You must never forget that you should consider the features of the converters. With this, you may choose the best solution.
---
SUGGESTED READINGS