Why should every short-term rental owner use a rental property profitability calculator? Learn more about how to gauge the profitability of your business
Investors are turning towards buy-and-hold strategies to offset current real estate high prices, and for good reason—this allows them to recoup as much lost money as possible (if not all) by renting out their properties.
The most popular investment option is offering short-term rentals.
The savviest real estate investors today are looking for just the right vacation rental properties. However, how can you tell if an investment is worth your time and money?
The answer is cash flow calculation.
For an investor in the short-term rental industry, a property investment calculator is an invaluable tool for assessing profitability performance.
Why Is It Important To Calculate Rental Cash Flow?
One of the best things that you can enjoy from investing in short-term rentals is good cash flow.
A positive cash flow fosters wealth growth, giving you a chance to achieve the financial freedom you've been yearning for.
Understanding cash flow
When looking at any real estate investment opportunity, you need to look at the income and expenses to determine profitability and forecast performance. With these key elements, you will be able to understand the cash flow that a property will generate.
Cash flow is the amount of profit you gain after collecting income, paying operating expenses, and putting aside some money for future repairs. For the buy-and-hold real estate investor, cash flow is the main lever for increasing passive income.
Why you should always aim for a positive cash flow?
The aim of investing in short-term rentals is to earn more money than you are spending each month. Proper strategies and systems convert cash flow into a dependable passive income stream for you. It is income that comes in weekly, monthly, quarterly, and annually without having to work at a typical nine-to-five job.
What else can positive cash flow do for you?
It creates more reinvestment opportunities to

grow your financial well-being

. 

It helps create a larger savings reserve that protects you against unexpected life expenses, like medical bills and property maintenance.

It lets you spend more time with family and friends and focus on passion projects or personal growth.
How Much Cash Flow Should Your Vacation Rental Make?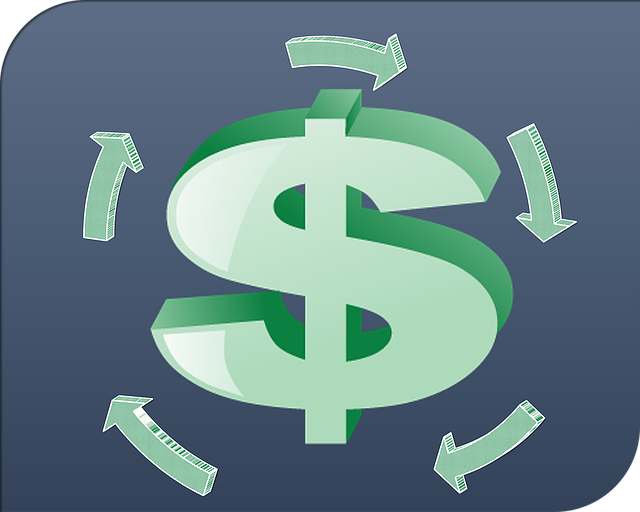 When buying a short-term vacation home purely as a cash-flow real estate investment, you should target an annual income of about 10 to 12 percent of the home's price. If you intend to use it often for personal reasons, you may not be within the same range. Clearly, the more you stay at the property, the less revenue it would make.
Renting out your second home as a short-term rental generates better cash flow than renting out a single room or renting out sporadically.
However, several things can affect your cash-flow, such as:
Vacancy rate
Short-term rentals are subject to seasonal fluctuations.
Vacation rentals often accommodate travelers at a specific time of year—whether it is summer, winter, or any season in between. Rentals on the beach are likely to be in high demand during peak seasons, ranging from spring to summer. Mountain cabins are highly sought during colder seasons and are popular because of their proximity to ski resorts.
So, your short-term rental should be associated with a busy season. However, there are always low seasons. This is where you will find one of the trickiest financial aspects of running a vacation rental property: vacancies.
Expect your property to be vacant for a longer period of time during these seasons. And ignoring such inconsistencies can harm your cash flow. So, you need to come up with strategies to still attract guests, such as offering lower prices or adding more inclusions to your services.
Peak season rates
After each low season, there is a peak season that allows you to tip the scale in your favor.
Peak seasons represent the demand pinnacle for your short-term rental. When demand rises, you can increase your rental rates, too. This means that you can charge a premium for services you offer at the right time of the year, especially if your neighborhood is in high demand.
A well-positioned short-term rental may even charge as much as a month's mortgage in a single week. So, while you need to account for vacancies during cash flow calculation, all is not lost. Busy seasons help pick up the slack!
Fees and other expenses
Pay attention to what you expect to make on a prospective short-term rental deal. Plus, consider the expenses that go into owning that property.
Owning a vacation rental is basically synonymous with having fees and expenses. However, your chosen property can offset the said expenses with an impressive cash flow.
Some expenses that go into running a vacation rental property and that affect the figures you get from a property investment calculator include property management fees, homeowners association (HOA) fees, and mortgage payments.
Comparable properties
Also known as competition, comparable properties are similar rentals close to your own. Regardless, they play a critical role in determining the cash flow performance of your real estate investment. They can be a gauge of how much return on investment (ROI) to expect from your property.
Assessing similar properties also helps you determine how much rent you can charge. In case you are charging more than a similar rental nearby, you risk losing guests. However, you can always include useful features, such as a network optimized for VoIP, to justify higher rates.
After all, why would you reduce your cash flow by charging cheaper?
How To Calculate Vacation Rental Cash Flow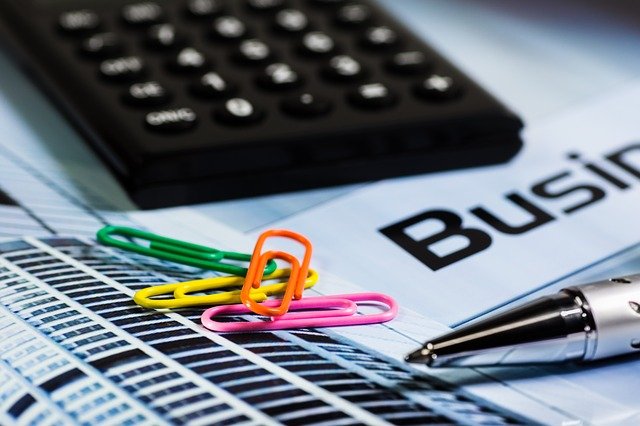 The basic formula is:
Total Income minus Total Expenses = Cash Flow
The calculation is deceptively simple, but much more is required to predict the income and expenses going into short-term rental properties.
Step 1: Calculate gross income.
This step involves getting the income that the property generates annually.
Gross Potential Rent plus Other Income Sources minus Vacancy Rate = Gross Income
The gross potential rent is your nightly rate multiplied by the average nights you think the property will be occupied each month.
Other income sources include pet fees, parking, and utility reimbursements.
The vacancy rate is the period when there are no guests because of a low season or a renovation project.
Step 2: Calculate gross expenses.
All rental properties come with several recurring expenses. While such expenses are different for each property, the most common are:
Insurance

HOA and property owners association (POA) fees

Repairs and maintenance

Seasonal expenses, such as updates to the central air-conditioning unit and snow removal

Marketing expenses

Utility expenses, such as sewer maintenance, gas, water, electricity, and waste management

Business licenses

Other expenses for the daily running of the business
Step 3: Get the net operating income (NOI).
Estimate your short-term property's profitability using the simple formula below.
Gross Income minus Gross Expenses = NOI
NOI tells you how much income is left over after paying for everyday short-term rental expenses. It is a critical figure when calculating how much is available for paying equity partners and lenders.
However, there is still a critical component missing!
The missing factor is capital expenditures (CapEx). These are expenses that occur less frequently, including the replacement of major property components like the roof. While calculating your cash flow, account for the money you will put into purchasing big-ticket items, like HVAC and a home alarm system.
The best short-term rental investor is one who assigns about five percent of their income to cover unexpected small and large costs. The amount also ensures that you are ready for any emergency major repair jobs. Be sure to set the percentage depending on the current condition of your property.
NOI minus CapEx Funds = Adjusted NOI
Step 4: Calculate cash flow before taxes.
Subtract the amount you will spend on your mortgage payment, interest, and principal from the adjusted NOI. Add to the resulting amount the loans you may have taken to cover capital improvements to your property. Remember to include any interests from investments or loans made on behalf of the property.
Adjusted NOI minus Debt Servicing plus Loan Proceeds plus Interest Earned on Loans = Cash Flow Before Taxes (CFBT)
Step 5: Compute the after-tax cash flow.
CFBT is a taxable income. Multiply it by your marginal tax bracket to find out if there is an additional tax or if you would be saving money on taxes.
CFBT multiplied by Tax Bracket Percentage = After-Tax Cash Flow
If the calculations seem mind-boggling, a rental profitability calculator can help.
Using A Rental Property Return Calculator
Property investment calculators, such as the rental property calculator at theshorttermshop.com, are useful tools for both beginners and professional real estate investors. They make it easy for you to analyze the numbers you input to test the profitability of your short-term rental.
To use a rental property return calculator, all you do is input basic information, such as your average daily rate, monthly operating expenses, and financing costs.
The calculator then generates critical metrics to help you determine whether your short-term rental is performing well. Metrics available on a free rental property calculator typically include:
Cap rate

Cash on cash return

Net annual cash flow
A rental property profitability calculator is a must-have tool if you are interested in real estate investments. Whether you are starting your short-term rental journey or are a seasoned investor, using this calculator is always a smart decision.
To Sum Up
Learning how to calculate cash flow and how to use a property investment calculator is critical to avoid costly errors. Before you increase rent and get ahead of the competition, you must first know your cash flow. This way, you can take the right steps toward financial success.
Adopting tech in your business is hard, so you are going to need a lot of advice along the way. SecureBlitz curates the latest tips, news, and information on technology, making it an excellent source of opinions that you can use for business.
CHECK OUT: