Here's the Reimage Plus review.
Getting the PC to a technician each time it goes faulty might be time-consuming, and may not pocket-friendly as well. What if there is a software on Windows that could help diagnose what's wrong with your computer, and if possible, fix it. Thus, it is the reason why this Reimage Plus review is essential.
That could have been a large advancement in the technology world, however, that is what Reimage Plus promises to do with any Windows PC.
Curious about how it works, or even if it works, here is a full review of the Reimage Plus software, the first and only PC repair software of its kind.
What Is Reimage Plus?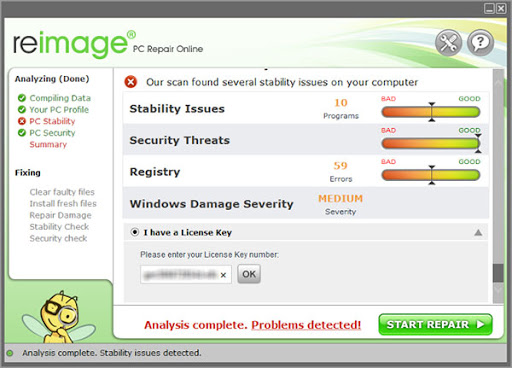 Reimage Plus, otherwise known as Reimage Repair or simply Reimage, is an online computer repair system that works on Windows computers with no support for other operating systems. It repairs the computer system when it crashes repeatedly or slows down due to some computer virus and Trojans.
Besides that, Reimage Plus software is available for free download on their website, but services are not free. Therefore, it charges a token before fixing the issues with the computer, but it is never as much as the technician's charges.
Reimage Plus scans the computer against five main sectors which may have the most impact on your system: hardware, security, stability, malware, and viruses. It also reports each scan with a summary of detected problems.
While Reimage Plus might have gathered some negative reviews online, it should be noted that the software works well. The negative reviews might have been feedback from users who have used the software wrongly. With positive reviews from technology giant like eWeek, Reimage Plus is a really helpful tool.
Read Also; Adware Versus Ransomware
Benefits Of Reimage Plus
Getting a PC cured of malware and other technical issues is not a little feature. In addition to that, Reimage Plus does a lot of work, which may include the following.
Repairs all types and versions of the Windows operating system. It even supports outdated versions like Windows 7, Windows XP and Windows Vista.
Fixes registry keys
Reimage Plus does not steal users'information and will also not interfere with other apps installed on the computer, making it completely safe to use.
Repairs any damages to the Windows operating system online. All that it needs is an internet connection and a damaged computer.
Serves as a powerful antivirus by removing all unwanted software like Trojans, viruses, and AdWare.
With the Bootable CD builder, Reimage Repair software can repair a computer that refuses to boot.
Rebuilds a whole computer platform, making the computer feel completely new
Hate the state after the repair? Reimage Plus is a reversible technician and the computer system can always be returned to its pre-repair state.
Also Read; Full Review of Airo Antivirus software for Mac – Powerful & Intelligent Antivirus
Key Features Of Reimage
Reimage Plus is a highly feature-packed software with a lot of powerful features for the repair and restructures of any Windows computer. Here are some of the most important features of Reimage Plus, which will make anyone pay for the software.
Fixes Windows Errors: Windows errors result when a normal operation that works normally on Windows starts to misbehave. This may cause multiple apps to crash and freeze, and can be fixed by Reimage Plus.
Cleaning Virus Damage: Reimage maintains that the Reimage Plus software is not antivirus software. After removing a virus with the regular antivirus software, Reimage Plus cleans up the errors left behind by the virus.
Fixes the Blue Screen of Death (BSoD): The BSoD or the bug check screen is an error page shown when a Windows computer is hit by a fatal error. The Reimage Plus is all you need to stop this.
Fixes Damaged DLL: The dynamic link library is a critical part of the windows OS, that could become corrupted. A corrupted DLL leads to malfunction and could be corrected by the software.
Pricing Plans
When the numerous features are put up against the rather low pricing, there is a possibility of a deduction. Though, Reimage Plus charges review that it rather low for it powerful service. With all the aforementioned features and tens of other features, which include virus and spyware removal, restoring the operating system, and hardware analysis.
The license for the software sells at $39.95 for a single license that spans a year. The only other plan, which covers three licenses for a year is around $59.95.
Also, users have the option of getting their money back within 60 days of payment. Though, that is if the services they provide are not satisfactory. The payment system is safe as it is under the protection of McAfee Secure and AppEsteem.
Conclusion
So far, we hope this Reimage Plus review answers most of your questions concerning the software. Generally, we are no more in the era of going to the technician for every little fix. Today, even online solutions are capable of repairing computer systems without any issues. For a good online repair system that provides value for money, and will not infect the computer, Reimage Plus is a no-brainer.
RELATED POSTS