Can SimpliSafe be hacked? Find out our honest answer in this post.
As there is nothing more important than securing or monitoring your home while you are at work or home. SimpliSafe is a popular and one of the first no-contract DIY smart security systems for home. 
And when you decide to use SimpliSafe for your home security then you may ask if it is possible for hackers to hack the SimpliSafe security system or not.
Using the SimpliSafe smart security system for your home can not be hacked easily. The SimpliSafe company knows that too and it is what they constantly work on to improve the security system with the latest technology.
Technically, it is possible to hack anything, nothing is impossible to hack but not "easily". 
Any wireless or even hard-wired security system can be hacked, nothing is impossible to hack these days. 
This means that there is no home security system you would use that can't be hacked, but the thing is that it won't be easy for a hacker to penetrate because those security system developers have taken security very seriously.
SimpliSafe has different sensor and detector devices to choose from. You should have all the products to ensure that your home has the kind of security it deserves.
With more than 3 million customers that use SimpliSafe in the United State, then SimpliSafe is good to be your home security system.
Can SimpliSafe Be Hacked Easily In 2022?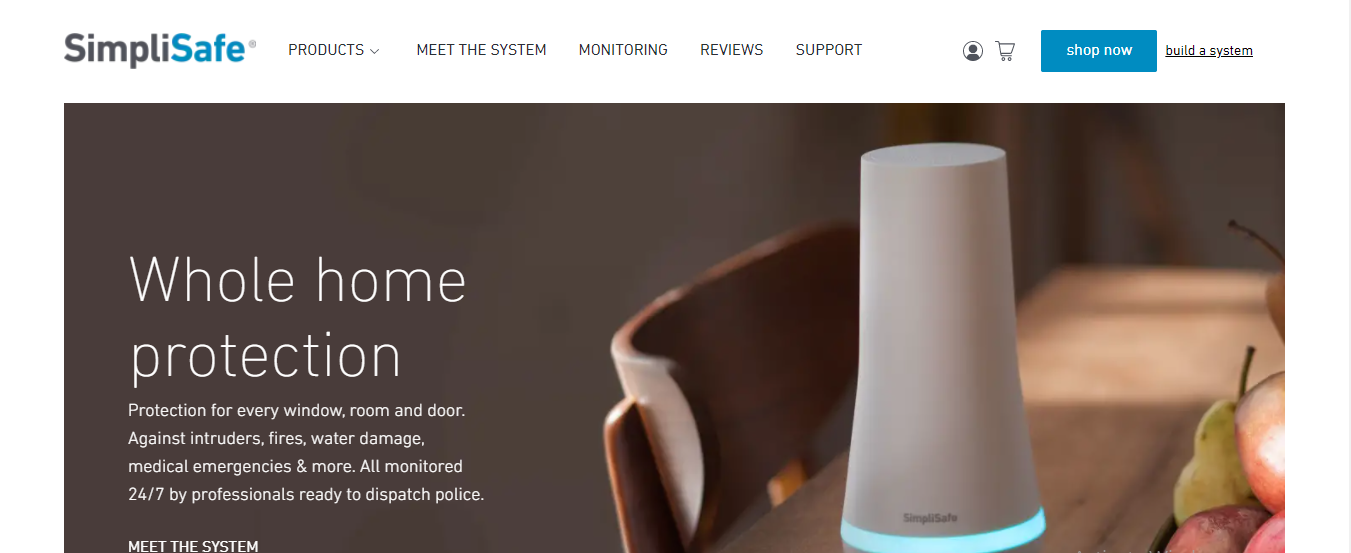 Yes, your device can be hacked if it is connected to the internet. Any device that is connected to the internet is capable of being hacked. The chances of hacking your smart home security system are low. 
A video by a YouTuber in 2019 uncovered that SimpliSafe can be hacked, but SimpliSafe claims that its 3 million customers have not complained of being hacked in years. 
It is not like SimpliSafe is not hackable, but what they meant is that their customers didn't complain that the system is vulnerable to hacking.
And if 3 million people don't complain about it, then it means they're safe and nothing to worry about.
Did I just say nothing to worry about?
There will always be something to worry about concerning your home security, the only thing to do is to maintain good security practices.
==>>> Get SimpliSafe
Is SimpliSafe Hackable?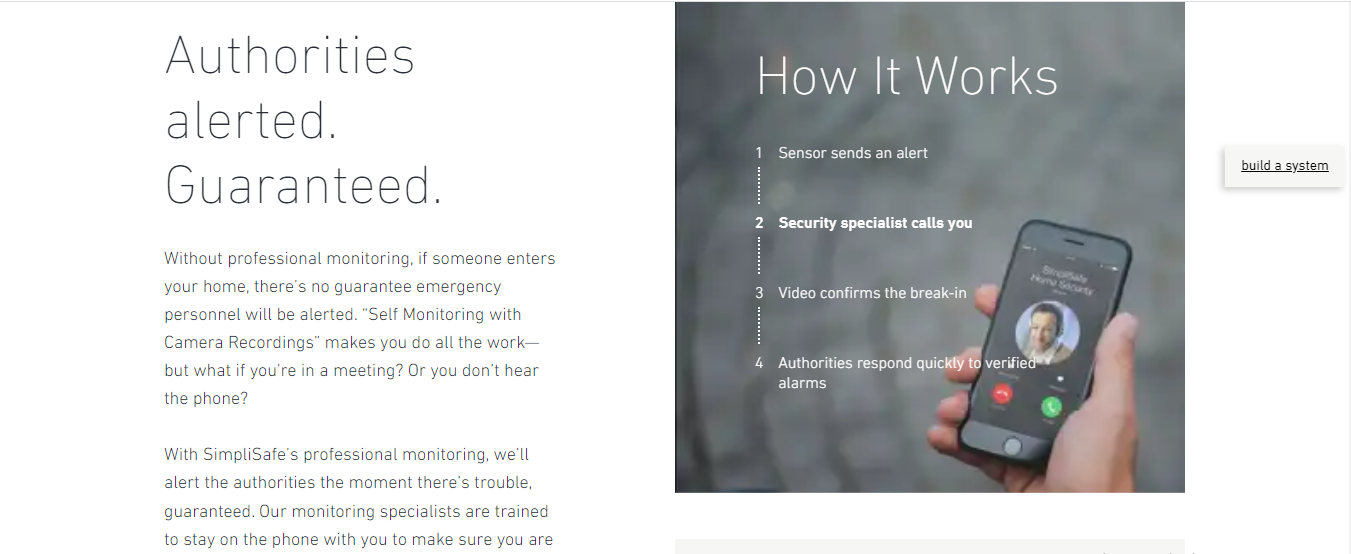 Anything that can connect to the internet through WiFi or cellular mobile data can be hacked. And SimpliSafe is no exception.
The newer version of the home security system is created with security in mind, it can't be hacked easily. And it's good that no user has been hacked before, according to SimpliSafe. Suffice to say that no SimpliSafe users have issues of being hacked before.
Don't be surprised, even big tech companies like Yahoo have been hacked some years ago. Your device can be hacked and even your home security system but it won't be an easy task for hackers to do.
How To Make Your Smart Home Security System More Secure?
Change your PIN code or password frequently to stay safe. Generally, this is a good security practice.

You will get notifications if your home alarm is disarmed for any sudden activities.

Ensure that you notice any suspicious person or unknown equipment that is very near your home, the hacker might need proximity to get things done.

You can disarm your system with the SimpliSafe app or web app if you have an interactive monitoring plan.
==>>> Get SimpliSafe
Other built-in security features included in the SimpliSafe security system
SimpliSafe system utilizes a phone association that can't be cut. 1 of every 5 robbers cut alert or phone wires before breaking in.

Thieves regularly crush keypads to attempt to forestall the alert control box from sending signals. SimpliSafe has isolated the alert sign from the keypad to moderate this strategy.

The SimpliSafe monitoring service has six repetitive monitoring centers to diminish the risk that neighborhood catastrophes could influence your coverage.

Assuming an intruder debilitates your power or there is a blackout, SimpliSafe's battery reinforcement is intended to keep on fueling your system.

SimpliSafe has a jam recognition calculation that is by and large continually tuned and refreshed in the background, which sees when somebody is attempting to stick your system and alarms you.
With all the features included in the system, then security is assured.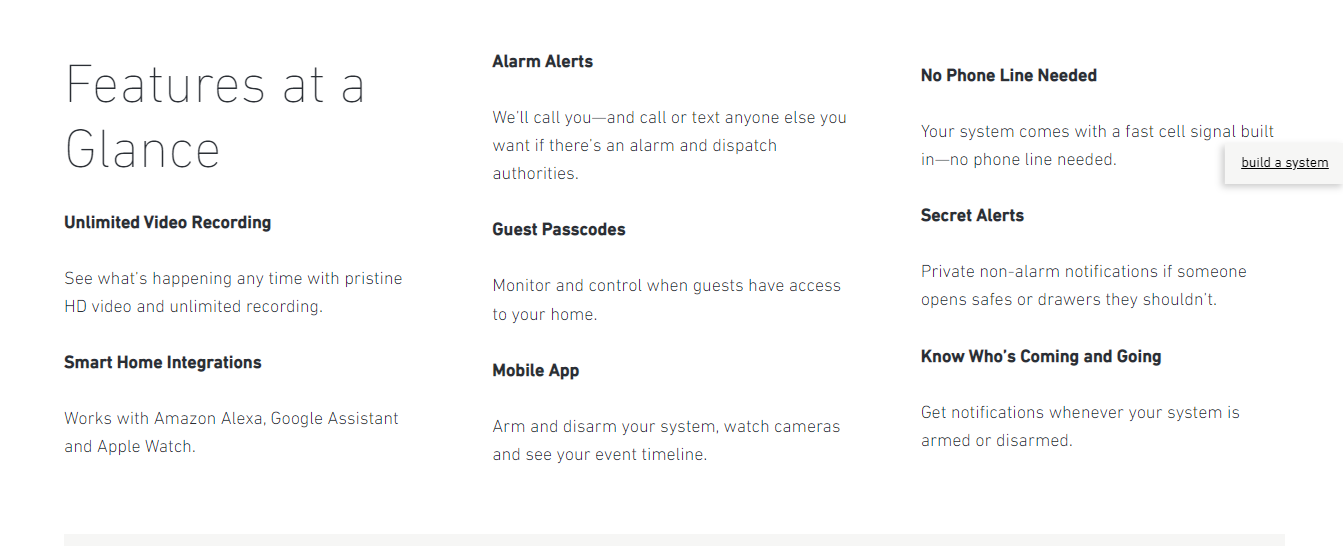 How Easy Is SimpliSafe Vulnerable To Hacking?
SimpliSafe has trained security experts that are watching or rather taking care of any vulnerability. If you think you are hacked, you can contact them. 
At times the vulnerability may not be coming from the security system you are using, it may be that you don't take security seriously. 
It is true that you are using a security system like SimpliSafe to secure your home but there are things you need to watch over yourself. You need to change your PIN code from time to time.
You need to oversee all the security systems in your home. You need to watch them from time to time and make sure that you update to every latest version available. 
The security system gets more secure with the new version because the newer version has the best new technology that is not common for hackers to easily hack.
Is SimpliSafe A Recommended Solution?
The home security system by SimpliSafe is among the best that is highly recommended at any time. 
SimpliSafe is affordable, feature-rich, and secure. From sensors to detect floods to fire and smoke, you can never regret using the SimpliSafe security system for your home. 
With more than 3 million happy customers in the United States, SimpliSafe may be the perfect security system for you. 
Am I Safe By Using The SimpliSafe Security System For My Home?
SimpliSafe has a lot to offer you to ensure that your home is safe. But that doesn't mean you can't get hacked, but it is not easy to hack.
With all these sensors and features, you are safe from physical threats and also from hackers:
Wireless keypad: You can arm and disarm your system easily with a click, even if intruders try to or smash the keypad, the system will send a signal to the SimpliSafe monitoring center and they'll surely dispatch police faster.
Base station: This is the brain of the security system, all the cameras and sensors always send a signal to the base station and it will notify or sound a siren immediately.
Entry sensor: This sensor is installed on the door and window. It's useful to detect any suspicious person that enters your house through the window or the door.
Motion sensor: Just like how the name sounds, it is to detect any suspicious movement from anyone in your house. 
Glass break sensor: Even if a burglar breaks a window to get into your home, the SimpliSafe glass-break sensor will detect it and trigger an alarm.
Water sensor: This is to ensure that your home is safe from leaks and floods. If it is necessary, SimpliSafe will notify you when your home is in danger.
Freeze sensor: It is also called a "Temperature sensor". The sensor will send you a notification if the temperature of your home drops below 41°F. 
Key fob: This is used to arm and disarm your whole home system with a click.
Extra siren: The SimpliSafe has a 95dB siren already and it can be used to scare off burglars or intruders. 
Doorbell Camera Pro: This will capture everything that is happening outside the house. 
Smoke detector: It will alert you when it detects smoke.
Carbon monoxide detector: This detects what you can't see, taste or smell. This can sense any dangerous level of gas and sounds the siren even when you are sleeping.
SimpliCam indoor camera: This helps you to see whatever is happening at home wherever you are. You also get audio to listen to what is going on, and it requires WiFi.
Smart door lock: This lock helps you to lock your door when you arm the system even when you are not at home. You can also unlock your door anywhere by disarming the system.
With all these sensors and features included in the SimpliSafe security system, almost every suspicious person or activity will be reported to you through mobile notifications or the web. 
==>>> Get SimpliSafe
Wrapping Up – Should I Trust SimpliSafe?
SimpliSafe is good with everything they have to offer, and it's not perfect. Is there any perfect alternative?
Believe me, there are no perfect products in the industry without downsides. You can only pick the one you like, but it doesn't mean that it doesn't have a downside.
Honestly, SimpliSafe is good for everyone that wants to monitor and save their home from common and uncommon security threats. 
SimpliSafe products can sense or detect almost every issue or attack you have at home.
The best way to make sure you are safe is to always update your home security system for new technology updates and bug fixes. You should contact SimpliSafe if you think you are hacked. 
==>>> Get SimpliSafe
---
INTERESTING POSTS