This post will show you the security considerations for Internet Of Things (IoT). Plus, the 5 ways to secure IoT in your enterprise.
The overall market value for the Internet of things is expected to reach a whopping $1.11 trillion in the next five years. We could expect as many as 21.5 billion IoT devices actively connected and 'talking' to each other by 2025.
It's painful to even imagine the amount of data that will be generated by each and the sheer computing prowess necessary to continually collect, exchange, analyze and extrapolate this data for real-time usage. This data will form the basis of everything from fuelling business decisions, understanding consumer behavior to pivot marketing strategies, ensuring the safety of people in a workplace, and choosing which latte or traffic route to take in the morning. 
But the sheer rate at which the devices are expanding makes it highly challenging for enterprises to maintain control, manage efficiently and keep the devices secure. Cumulatively, these devices offer a huge attack vector for hackers waiting to exploit the vulnerabilities. In a recent survey, 76% of cybersecurity risk professionals admitted that the Internet of Things leaves them wide open for cyber-attacks.
Importance of Securing Internet of Things Devices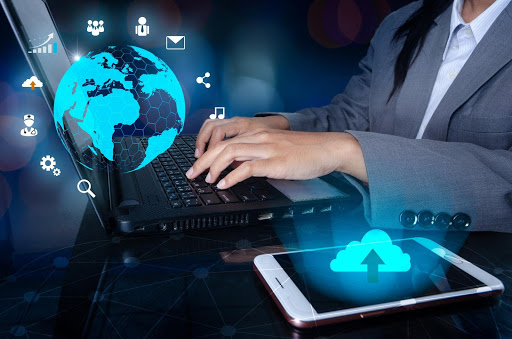 In its essence, the Internet of Things is comprised of not just humans, but billions of IoT devices talking to each other using the Internet autonomously to fulfill their specific functions. Do you use IoT-powered motion sensor based lighting solutions or smart locks at home? If so, they need to process the captured motion data within the fraction of a second it takes you to take a step and decide whether to keep the lights on or switch them off. That entire lightning-fast processing of data happens through the Internet. 
Of course, that's only a very basic example of IoT functionality. True IoT is capable of running entire factory floors, with its evolving complexities, autonomously. Needless to say, IoT represents a degree of autonomy and convenience that's incredibly attractive for consumers (enterprise and public). This is driving widespread adoption much faster than the technology has a chance to mature and before the devices can be properly equipped with required safety standards.
The resulting situation has been one of confusion and challenges arising from lack of user awareness, inconsistent product standards, and poor scope of product maintenance and updates. Each of these gives rise to a host of challenges with specific operational IoT issues and vulnerabilities. Long story short, while IoT devices may captivate us with their ingenuity, they truly lack complex security protocols and strong defensive capabilities. Low power and lack of computational capability, update mechanism, etc. also make them a ripe target for malware attacks.
5 Ways To Secure IoT In Your Enterprise
1. Employ device discovery for visibility across the board
Part of the problem that makes IoT management unnecessarily complex is the lack of direct line of sight into all the devices connected in an enterprise's network. To remedy this, try and make a complete inventory of all devices connected to your network, categorize them, and keep the inventory updated.
Ideally, you should also try to manage the devices with a dedicated IoT security solution to authenticate and identify all devices. You should try and keep stock of the manufacturer and model ID; the serial number; hardware, software, and firmware versions; and operating systems and configuration of each device.
You could also try and get a full understanding of the risk profile of each device and understand its inter-connectedness with other devices in the network. These could be very helpful in installing and running advanced firewall protocols.
2. Actively Monitor IoT Devices
You should be monitoring, reporting, and alerting all your IoT devices in real-time to manage risks. Please keep in mind that regular endpoint security solutions require software agents that run just fine on all your endpoints may not be compatible with low-powered IoT devices. This is why a real-time monitoring solution for all your network-connected IoT endpoints makes more sense to integrate with your existing security solutions. IT Support Vermont could be a good place to start looking around for the best monitoring solution suited to your specific business needs.
3. Carefully configure your router
Your Wi-Fi router is the central connection to all your devices. Unauthorized access to your router can render all your devices vulnerable. To prevent this from happening, try and personalize the name of your router and maintain pristine hygiene for login credentials. Needless to say, get rid of all personal identifiers in these. You should also try to use high-level encryption, such as WPA2, so your data and connections stay secure.
4. Adopt Secure Password Practices
Inadequate password hygiene continues to be responsible for most of our current attacks. Ensuring maximum password hygiene is a must for all enterprises now, especially, the ones with numerous IoT endpoints. Preset passwords on these devices are weak and businesses should take care to change them the minute a new device is connected to their network. Make sure the new password follows established enterprise IT security and password policies.
5. Keep an eye on vendor & supplier IoT practices
With supply chain attacks on the rise, enterprises no longer have the bandwidth to turn a blind way towards the security practices of their vendors, suppliers, and even developers you might want to engage. If they come on-board your network with weak security management and policies in place, it makes your entire network exactly as vulnerable as theirs – despite all, you could have done over the years to shore up your own enterprise defenses.
You could be risking both your company and consumer to a lot of risks without even perceiving them. It's best to have strict vendor security standards and management policies set in place and to ensure that all your existing and future vendors adhere strictly to them.
Monitoring and controlling vendor practices, especially with regards to IoT is a highly challenging but necessary task, given the complexities involved in managing multiple IoT platforms and the sheer number of vendors involved.
Conclusion
If securing all your IoT devices proves too difficult to implement in-house, consider reaching out to Cloud Services Vermont for third-party expertise. These vendors specialize in IoT security management for enterprise and should be able to guide you effectively in ensuring security for all IoT endpoints at manageable costs.
---
Author bio: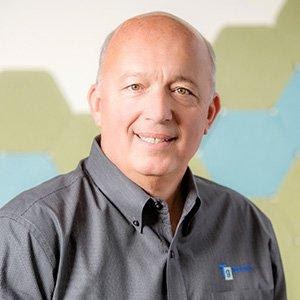 Steve Loyer is the president and CEO of Tech Group, LLC., a Managed IT Services Vermont company. With over 25 years of sales and service experience in network and network security solutions, Steve has earned technical and sales certificates from Microsoft, Cisco, Hewlett Packard, Citrix, Sonicwall, Symantec, McAfee, Barracuda, and American Power Conversion. Steve graduated from Vermont Technical College with a degree in Electrical and Electronics Engineering Technology. Check out his blog at https://tgvt.net/blog/.
---
INTERESTING READS