OVPN is one of the dependable VPN services.
With the increased need for high-speed internet and our reliance on it to complete even the most mundane or high-priority jobs, greater online security has become critical.
While the Internet is our savior for not just professional and personal online duties, but also for remaining connected to the rest of the world, it has also become a playground for cybercriminals to play their tricks and steal people's personal information.
One of the most pressing problems these days is cybersecurity. All major internet providers are paying more attention to Internet security than ever before. As a result, when selecting an internet plan for yourself, you must consider not only the bandwidth speed but also the online security.
Users of Cox internet can relax knowing in this regard as their connection is faster and more secure. It does make a difference in your entire connected experience if you are cautious, seek secure internet browsing, and want to ensure optimum online security.
This has resulted in a growing demand for and use of a trustworthy VPN to provide maximum online security and privacy. You can enjoy more relaxed browsing or use public Wi-Fi networks without worrying about hackers if you install a VPN on your system.
OVPN would be a good choice among the dozens of VPNs accessible. It is a well-known VPN provider that is well-liked by consumers for all the right reasons. So, without further ado, let's have a look at what makes OVPN such a great alternative for perfect security and privacy.
Maximum Privacy and Security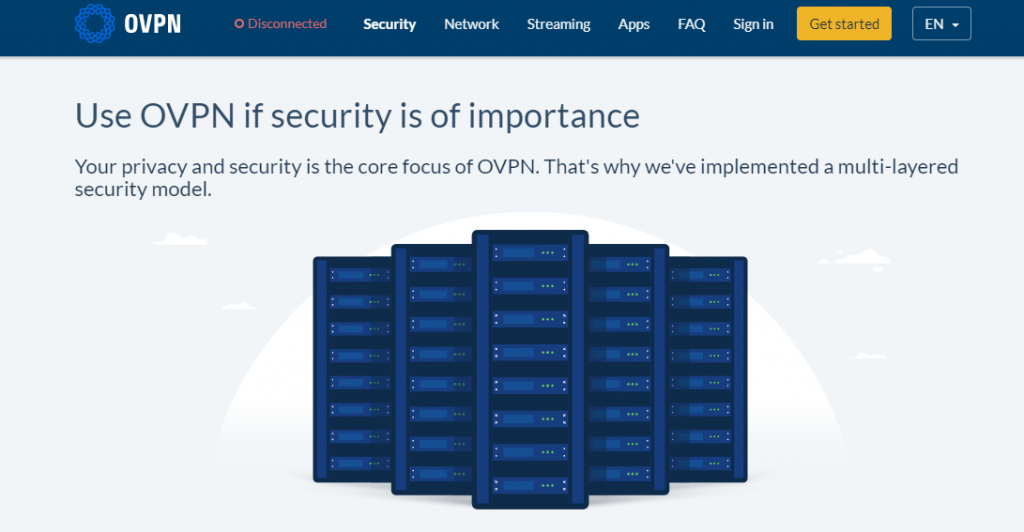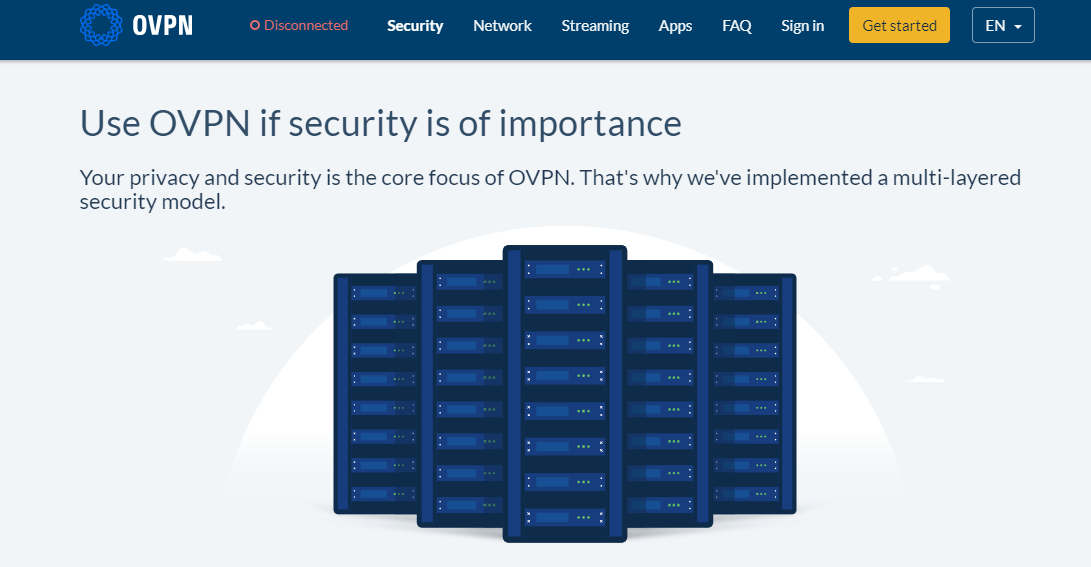 OVPN ensures that users' privacy and security are protected to the fullest extent possible. With a no-logs policy and diskless servers, OVPN has a clear privacy outlook, stating that they do not have any confidential information because the servers do not have disc drives. OVPN accepts Bitcoin as well as cash payments. The OVPN DNS servers use a seven-layer security mechanism to ensure that your DNS privacy is protected.
OVPN is a VPN service provider with a number of appealing features. The fact that OVPN does not maintain logs is one of the most crucial features. Its policy of no-logging provides complete user privacy on the internet. You don't have to worry about your data being sold to third parties because the provider doesn't maintain it on its systems.
You can rely on OVPN to keep you safe online. What is the mechanism behind this? OVPN owns and operates hardware that runs solely on RAM (random access memory). Hard discs aren't even considered as part of the service infrastructure!
Compatibility
One of OVPN's most striking features is the seemingly endless variety of operating systems and devices it supports. Android, iOS, Windows, Mac OS, iOS, Raspberry Pi, and Linux, are just a few examples. It also includes extensive guidelines that walk you through the stages of installing OVPN on nine different types of routers and other devices.
There is no dedicated iOS app
OVPN does not have a specialized VPN application for iOS devices, which sets it apart from most other VPN companies. As a result, OVPN only provides iOS support through third-party apps.
Browser Extensions are available
OVPN provides Opera, Firefox, Chrome, and Vivaldi add-ons. If your VPN isn't turned on, these plugins are crucial in keeping you from accessing dangerous websites. These extensions can also be used to prevent advertisements and trackers.
Support for Streaming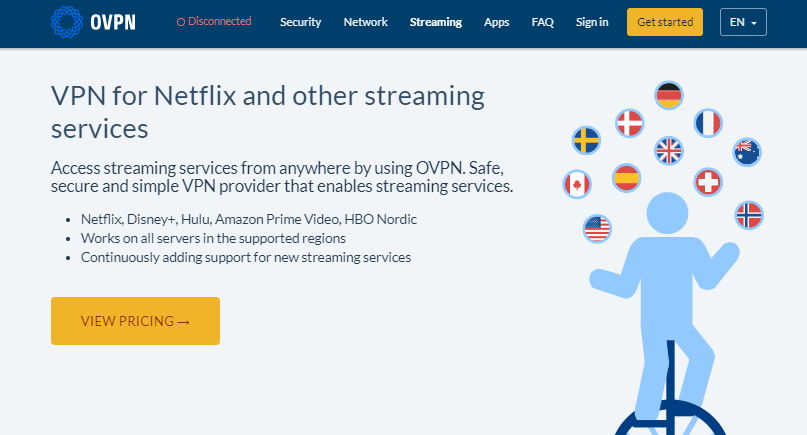 OVPN has a very flexible approach to streaming assistance that takes into consideration your specific needs. It has an option labeled 'Enable Streaming Services.' OVPN will route all streaming traffic through the best streaming-compatible server available once you select it. The non-streaming content is handled by the second VPN server.
Options for Configuration
You can utilize a variety of OVPN features to set up and use it exactly the way you want. You can go to the Settings option to see a comprehensive number of setup choices that you can tweak to fit your needs and preferences.
It also allows you to connect to a specific server using the app, which displays traffic as well as ping time to make things easier for you.
Reports on a Monthly Basis
OVPN delivers monthly transparency reports to ensure that users are aware of the service and are up to date on its status. It's a noteworthy feature that isn't seen among the major VPN services. These reports are available on the company's website under the Status and Transparency area, and they will provide you with detailed information on what is going on.
Methods of Payment
To pay your dues, you can use any of the four accessible payment methods: Cash, PayPal, credit cards, or even Bitcoin. Cash is one of the completely anonymous payment methods, as you can mail a money order or write a check using your OVPN account. Bitcoin is a less anonymous payment mechanism.
---
INTERESTING POSTS