Here, I will show you 4 tips on how to reach your target audience more effectively…
The primary goal of digital marketing is to deliver the intended message to the intended audience. To do so successfully, you must discover how to effectively reach your target audience.
You will be wasting both your time and money if you promote your products or services to individuals who are not likely to be interested in them. 
Reaching your target audience and effectively interacting with them is critical to the success of your business. When you connect with the right audience, you increase the visibility of the products or services you provide, strengthen the legitimacy of your brand, and start the process of forming valuable partnerships.
Only by understanding how to reach your target market can you increase your market share and boost your sales. If you get this wrong, it could have a negative impact on your finances. 
Nowadays, one of the greatest challenges for marketers is effectively reaching their intended audiences. And despite the fact that 82% of marketers say that knowing their target audience is one of the most essential aspects of their work, half of them claim that they still lack a significant amount of information. 
All of this underlines how important it is to learn how to properly reach your target audience. Here are our four top tips to get you going. 
Use the right language 
To effectively reach your target audience, you need to use the right language to deliver your messages. That is to say, the language you use should strike a chord with them, and your message should directly appeal to their desires and requirements. The best way to achieve that is to invest in a personalization engine.
This is an AI-powered tool that can analyze message intent and learn diverse client response patterns. The tool then leverages these findings to constantly tweak wording and provide hyper-personalized messages that encourage your audience to act. 
Customers want to feel like the brands they buy from know them, no matter what digital outlet they're using or where they are in their customer journey. In addition, consumer preferences are shifting at a rate that has never been seen before, which frequently leaves brands with messaging that is out of date and no longer effective.
This is where personalization engines come into play, enabling you to use the right language to convey the right message that converts prospects into paying customers.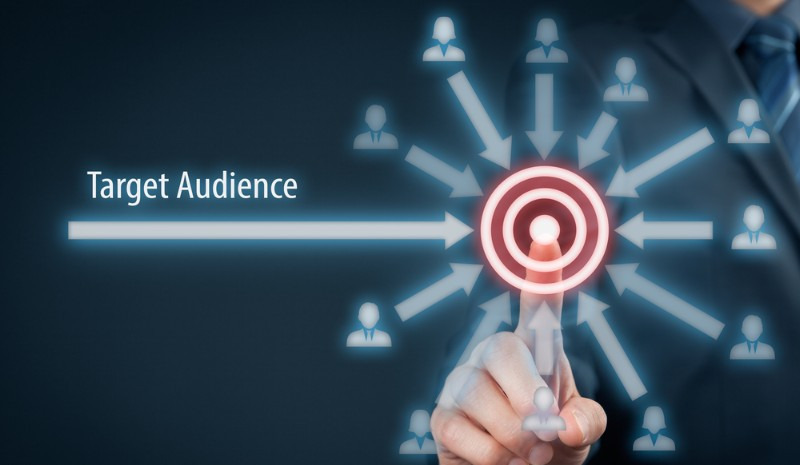 Image source: NING
Use social media platforms
Social media platforms are a great bridge between you and your target audience. A lot of people use at least one social media platform, so focus your efforts on sharing your company's story there. So, do research, find out on which platforms your target audience is most active, and create profiles there.  
Make sure you share educational and informative content with interesting facts regarding your brand. Post news and teaser videos for new upcoming products, organize live events, and give your followers a chance to ask questions, talk about their experience using your products, and share their suggestions on what you should change. 
Use targeted advertising
Targeted advertising is an effective way to present your products or services to your audience. You can target the ads based on the location, interests, and likes of your audience.
This way, your ads will only appear to those who are genuinely interested in your brand. You can use Google ads, social media ads, or send sales email messages to your mailing list. 
Sales email messages are direct messages that help you build brand awareness and create trust between you and your audience. To connect even better, you can send personalized email messages with special offers and discounts or offer gift loyalty cards.
Your audience will appreciate these gestures and will make sure to spread the word about your brand among their peers.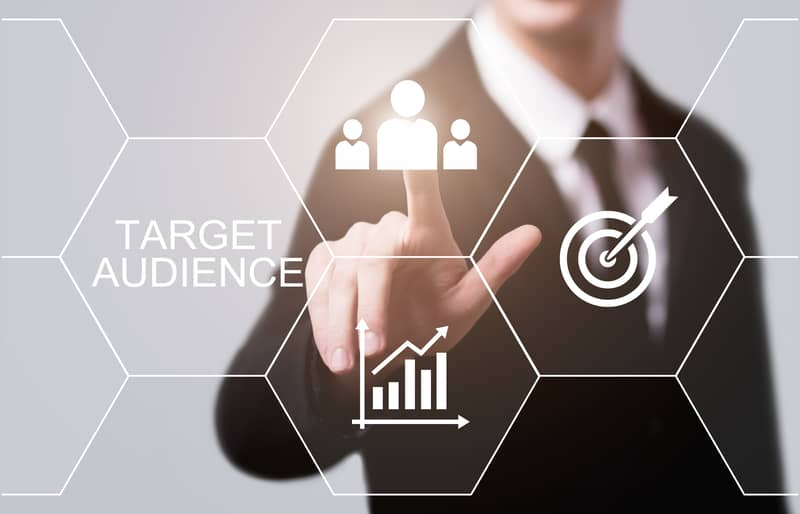 Image source: CAYK
Create a referral program
Use your satisfied existing customers to create a quality referral program. If you have built a trusting and loyal relationship with your current customers, ask them to spread the word among their family members, friends, or coworkers.
Your existing customers are likely to have people in their surroundings with similar interests as them, so ask them to recommend your services. Your loyal customers will be more than happy to connect you with people who can benefit from your products. 
Final thoughts
Reaching and connecting with your target audience is a crucial step in growing your business. If you can effectively connect with them, you will be able to achieve more sales and increase the company's revenue.
Therefore, decide on the best way to reach your audience, whether it is by using a personalization engine, through social media, targeted ads, or referral programs, and prepare a strategy for what you plan on offering and what type of content you want to share. It is the perfect recipe for success.
---
INTERESTING POSTS