Here, I will show you how to detect GPS tracking on your cell phone.
Smartphones have had a huge impact on all aspects of our lives. Many features on our smartphones make our lives easier. Be it in business, education, health, and social life. But the truth is that some features on smartphones are prone to abuse, and this poses a huge risk to owners.
What Is GPS?
It may be obvious, but GPS stands for Global Positioning System. Its design was initially for military use. Today it is available for civilian use without any restrictions.
GPS trackers use the Global Navigation System network to track movements and give location information. GPS devices receive microwave and satellite signals and use calculations to detect locations and to track speed and movement. This means that you can find out where an object with a GPS tracker currently is. You can also find out where it's been.
Today, smartphones come equipped with their own GPS tracking system. The standard GPS that comes with an iPhone or Android phone may not be sensitive enough to give an exact address of where the phone is. It can, however, narrow down the location to within a small area.
Some apps on smartphones can track your GPS location. Some of these apps can abuse this information by sharing it with 3rd parties, resulting in account takeover issues.
Why Some Apps Need GPS To Perform?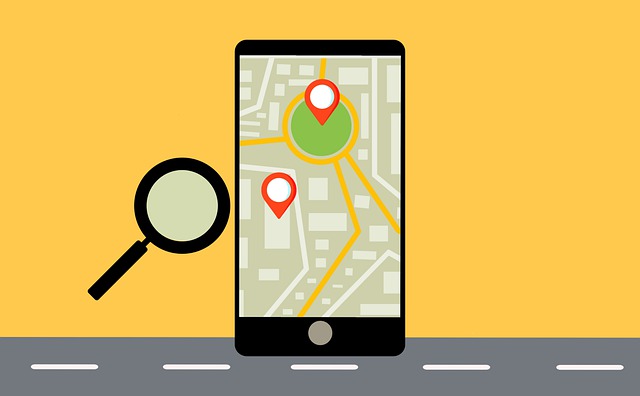 Depending on the app, there are several reasons why an app may require your GPS location to perform. Rather than go through every single app and why they need GPS, here's a general breakdown of various app categories.
Weather – Weather apps need GPS to track your location and accurately give you the forecast for your area.
Maps and Travel – This is a no-brainer. Navigation apps require GPS to give turn-by-turn directions. Travel apps use GPS to help you find cool places nearby. Some ride-sharing apps like Uber and Lyft use GPS so drivers know where to pick you up.
Social – Social media apps may require GPS if you want to "check-in" or tag yourself at a particular location.
Shopping – Some retail store apps require GPS for simple things such as easily finding a location near you.
Streaming – Live streaming TV apps may require GPS location to confirm regional blackouts and other features.
Games – There aren't that many games that require GPS location, but some like Pokémon Go rely heavily on it.
Health and Fitness – These apps use GPS to track your runs and exercises including distance and time.
Smarthome – These apps use GPS for geofencing so that devices in your house automatically turn on and off when you leave or get home.
Camera – Some camera apps use GPS mostly to insert locations in photos.
Technically, apps don't really require GPS to perform. Most of the time, it's just an added advantage. With other apps, GPS is integral to its functioning. Navigation apps such as Google Maps are a good example.
How To Detect Apps That Can Access Your Location
Most of the apps that use your location data do so for legitimate reasons. However, this is not always the case. Some do so for malicious reasons. To ensure the iOS security and android security of your device, it's a good idea to check all apps on your phone that have access to your GPS location.
If you find any apps using your location that you don't recognize or if you don't want to share your location, then you can easily revoke permission.
You can manually check your phone to see which apps are accessing your location. Just follow these simple steps:
To check apps that can access your location on iPhone:
Go to Settings and click on Privacy and then proceed to click on Location Services.
You can scroll through the list of apps on your iPhone and tap them to view and change permissions. You can choose "Never" or "While Using". Despite modern technology, an app doesn't have to track you all the time.
To check apps that can access your location on Android:
Navigate to Settings and click on Apps and then App Permissions.
Tap on Location.
Scroll through the list of Apps on your phone and you will see which apps have location access.
How To Detect Spyware Is Using Your Location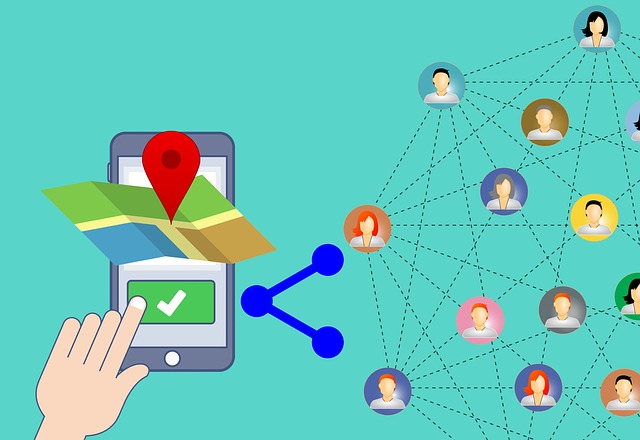 Spyware is an extreme hacking method that involves installing 3rd party software onto a device. It enables the hacker to collect information, including GPS location.
There are companies such as mSpy and FlexiSpy that can remotely send GPS location data back to hackers thus leaving you vulnerable. These spy apps cost as little as $30 per month and are completely hidden from the victims.
To detect spyware that is accessing your location, you can use apps such as Certo AntiSpy for iOS or Certo Mobile Security for Android. These will scan your phone to detect spyware.
Detecting Spyware using Certo AntiSpy for iOS:
Purchase Certo AntiSpy and access your Certo account to download software and view your license key. Log-in details are emailed after purchase.
In your Certo account, click License and Downloads. Download the Certo AntiSpy installer into your computer.
After installation, run the installer. Follow the instructions on your screen to install Certo AntiSpy onto your computer.  Enter your license key afterward.
You must, first of all, create an iTunes backup to scan your device.
Once you've created an iTunes backup, it will be available to scan in the Certo application. From the list, click scan and you will be able to check your device for spyware and other security issues.
Detecting Spyware using Certo Mobile Security for Android:
Download the Certo Mobile Security app for free on Play Store.
Once downloaded, launch the app. Access the app's features from the dashboard page.
From the dashboard, click on the Scan button.
At the end of the scan, any issues found will be listed as:
Red (High) – This means you should take immediate action since your device is compromised.

Orange (Medium) – Review the issue as it could put your device at risk.
Green (All clear) – No issues were detected.
If threats are detected, you will have two options:
Remove – Completely eliminates the threat from your device.
Ignore – This will ignore the threat now and in future scans. You can 'un-ignore' by tapping on Ignored Issues from the scan results page.
When finished, go back to the dashboard. Details of the scan will appear under the Scan button.
READ ALSO: 10 Tips To Secure Your Smartphones (iOS and Android)
Is GPS An Invasion Of Privacy?
In today's digital world, most people carry their smartphones all the time. Although GPS technology has advantages to smartphone users, it has caused a significant decrease in privacy. Private and public organizations can collect and use this information for various purposes.
Some argue that the collection of GPS location information leads to abuse and amounts to an invasion of privacy. There are a lot of dangers to this. For example, there have been cases of account takeover emanating from GPS tracking.
Unfortunately, there are no clear and uniform legal standards to control who can collect and use this information.
How To Be Secure And Get The Benefits
The easiest way to secure your smartphone from GPS tracking is to:
Constantly monitor apps that have location permission enabled.
If any apps don't require GPS to perform, turn the permission off or uninstall them.
Never allow GPS location for sketchy apps.
Ensure your OS is up to date. This will ensure your iOS security or android security is up to date.
Alternatively, you can factory reset your smartphone and reinstall apps which you trust.
You can also enlist the help of a third-party tool such as Certo, Incognito, and Kaspersky Antivirus to help keep your phone secure from GPS tracking.
Some proponents recommend the use of GPS jammers to conceal location. However, this is not recommended and is illegal in some states.
As you can see, it can be quite easy for your phone's GPS technology to work against you. But for most people, the benefits outweigh the risks and you may have good reason to want the tracking enabled on your phone. The great thing with technology is that you can follow steps either way to get the result you want.
Hope you learnt how to detect GPS tracking on your cell phone? Leave us a comment below
---
RESOURCES