In this post, I will show you the best cybersecurity forums…
Cybersecurity is a broad field where experts and newbies might never stop hungry for more knowledge.
As technology improves, the cybersecurity field becomes broader and more challenging; thus, the need for Forums becomes necessary.
A forum is an online space where these experts and newbies connect to share ideas and exchange knowledge. The same applies to experts willing to help or learn from other experts in the field.
The interesting thing about these forums is that you can stay in your comfort zone while connecting with thousands of experts. 
Meanwhile, the limit to the number of people you meet on the best cybersecurity forums is undefined because of the large number of forums online today.
So, let's see some of them below;
Best Cybersecurity Forums
Are you looking for a list of the best cybersecurity forums? We have already listed them below to save you from the stress of finding one for yourself.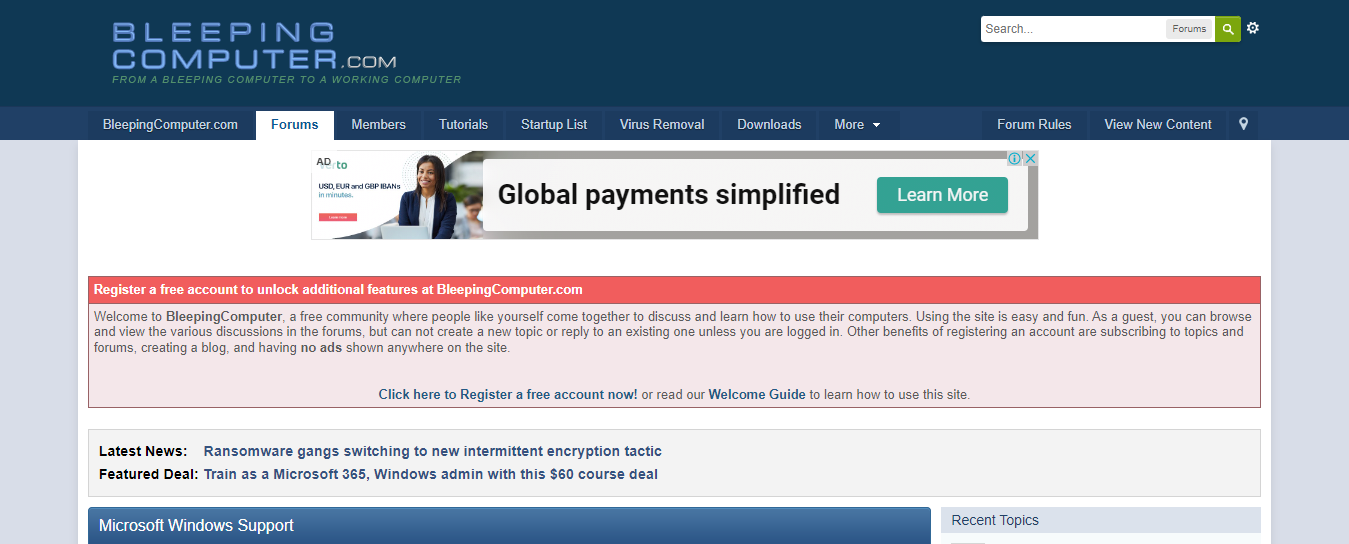 Bleeping Computer has over 700,000 registered members. This Forum covers many aspects of technology and security.
In addition, Bleeping Computer allows users to ask questions, seek advice, and share ideas on different subjects, from security and Windows, support to IT certifications, careers, gaming, and mobile devices.
You don't need an account to view threads shared on this platform. However, if you want access to other features, you must create an account.
Tech Exam community is an infosec forum with over 200,000 IT and security professionals who discuss various security topics like cloud security, security news, etc.
This forum makes it easy for security professionals worldwide to meet and share their ideas, experience, and knowledge. 
Also, on this platform, you can easily locate a topic you are looking for by browsing it anonymously without an account. However, some features are restricted for non-registered members.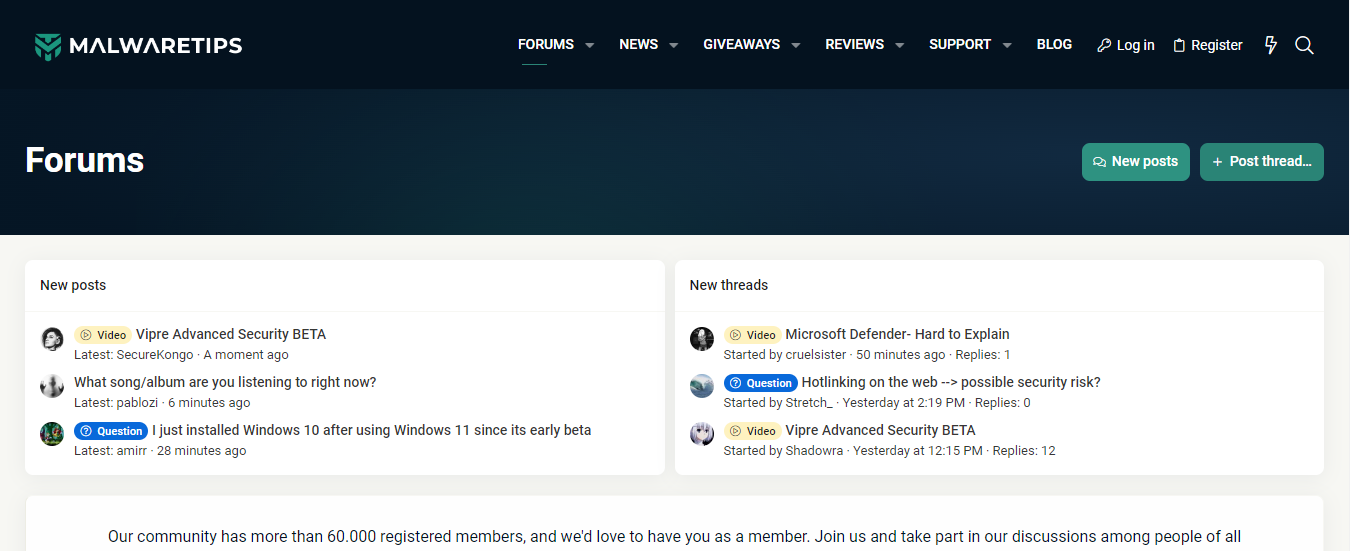 Malware Tips have over 56,000 active users. This includes tech and IT professionals who share tips, strategies, and many others to prevent you from falling victim to cyber-attacks. 
As a member of this platform, you can post or ask questions and get answers for professionals.
This is a security-based forum. Most of the topics discussed on the forum are about online privacy and data protection. 
If you are someone that loves discussion on both topics above, the Wilders Security forum will get you covered.
This is a popular cybersecurity forum where IT and security professionals can chat, seek, and share advice.
In this forum, you can decide to join a group discussion or have a peer-to-peer conversation with other security professionals.
Also, the forum makes it easy to find any topic you are interested in by using tags and categories.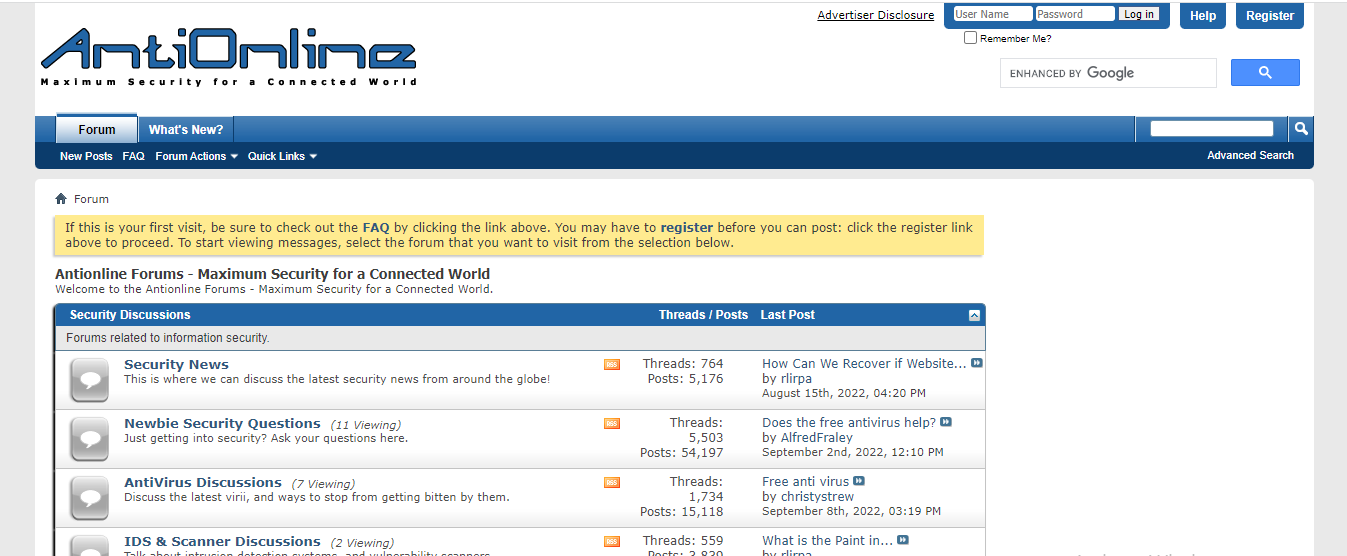 Antionline is not just a cybersecurity forum but also a cyberlearning center. On this platform, you can find discussions and tutorials on various subjects like cyber-scams, antivirus, adware, and firewalls.
READ ALSO: 54 Best Cybersecurity Podcasts For Technology Adepts!
This worldwide forum covers almost every topic on the Internet and Technology. 
Those topics include Encryption, Firewalls, Windows, IDS, Linux, Hardware, and Software. However, this forum is for everybody; you have to be an IT or security professional to participate in this forum.
Another entry on our list of the best cybersecurity forums is Hacklido.
Hacklido is a forum that brings Security and IT professionals worldwide to share knowledge, ideas, experience, and tips on cybersecurity and technology.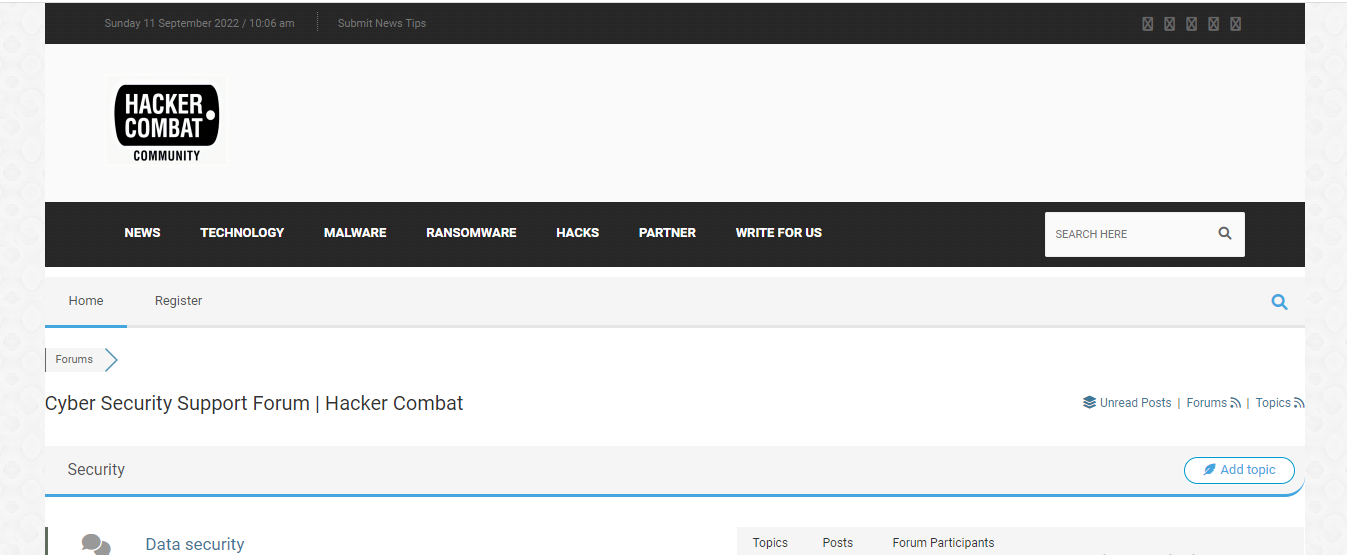 Hacker Combat is a cybersecurity forum with over 80,000 registered users. This major discussion on this platform is based on security topics.
It has more than 15 different categories that discuss security topics. And you don't need an account to access those categories. Just scroll down to the forum bottom; you'll find them there. Click on anyone you are interested in and view.
One of the best ways to fix cybersecurity issues is to join the Comodo Forum. This forum allows users to share whatever problem they are facing in the security field and get professional guides and suggestions from the experts.
ISACA is a premier networking, training, and certification resource. There are many benefits you gain as a member of the platform. The Engage platform allows you to participate in forums with thousands of discussions, learn about upcoming events, or volunteer.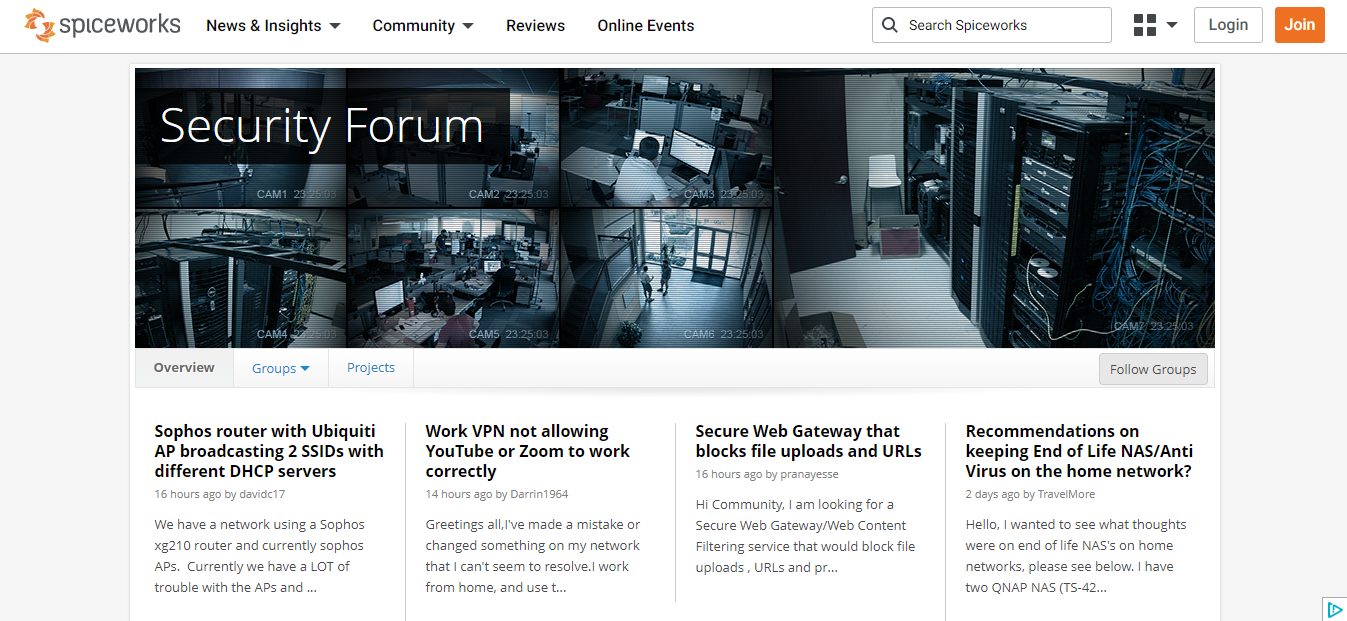 Another mention on this list of best cybersecurity forums is Spiceworks.
Spiceworks Forum is an antivirus, firewall, and security-related discussion forum. Every platform member can post their security challenges and get professional guides or advice from the experts in the forum. If you are an expert, you can also participate in this forum.
This forum sounds like a youth forum only. But it is not. Everyone is allowed to join this Forum. It doesn't matter whether you are young or old. The aim is to share security challenges and get answers from experts in the Forum.
If you work as a security professional in an organization, your job is not just about defense. You are also expected to handle cyber risk management. That's why the cybersecurity business is there for you to get tips and ideas.
This is a private cybersecurity forum with about 3,000 security professionals. The major discussion on this Forum is based on cyber-attack prevention. Experts in the Forum share tricks, tips, and guides on how to secure your data from hackers.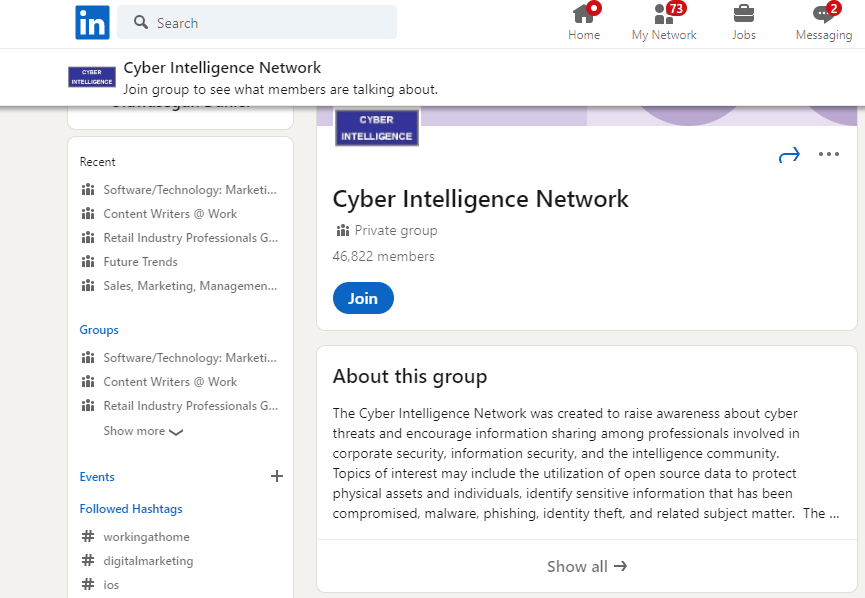 Here is another best cybersecurity forum. The Cyber Intelligence Network forum has about 40,000 security and IT professionals. The main aim of this forum is to share ideas and insights on data protection.
This forum was created basically for small business owners to connect and share ideas on how to stay safe online.
However, the forum has gone beyond that. It now covers various aspects of security and technology.
The Information Security Forum has about over 14,000 members. Experts in the forums help and guide organizations and novices on using some security tools. The main aim of this online forum is to help individuals and organizations overcome cyber challenges. 
The discussion in this forum is mostly based on security research, individual experiences, security threats, and best practices. 
As the name entails, this Forum is based on penetration testing. They focus on identifying weak securities and addressing or standardizing the security.
This Forum is for everyone interested in cybersecurity topics. It doesn't matter whether you are a security professional or a novice. You will find useful tips in this Forum.
The cybersecurity forum initiative has over 100,000 active members who aim to share awareness of the latest cyber trends. If you want to stay up to date on cybersecurity news, this Forum will help you achieve that.
This is the MCGlobalTech-sponsored Forum. Their discussion is based on the current cyber trends and the benefits of different cybersecurity approaches.
This forum is basically for everybody, irrespective of your location. The founder of this forum aims to bring security professionals worldwide to share ideas, tips, and cyber threats.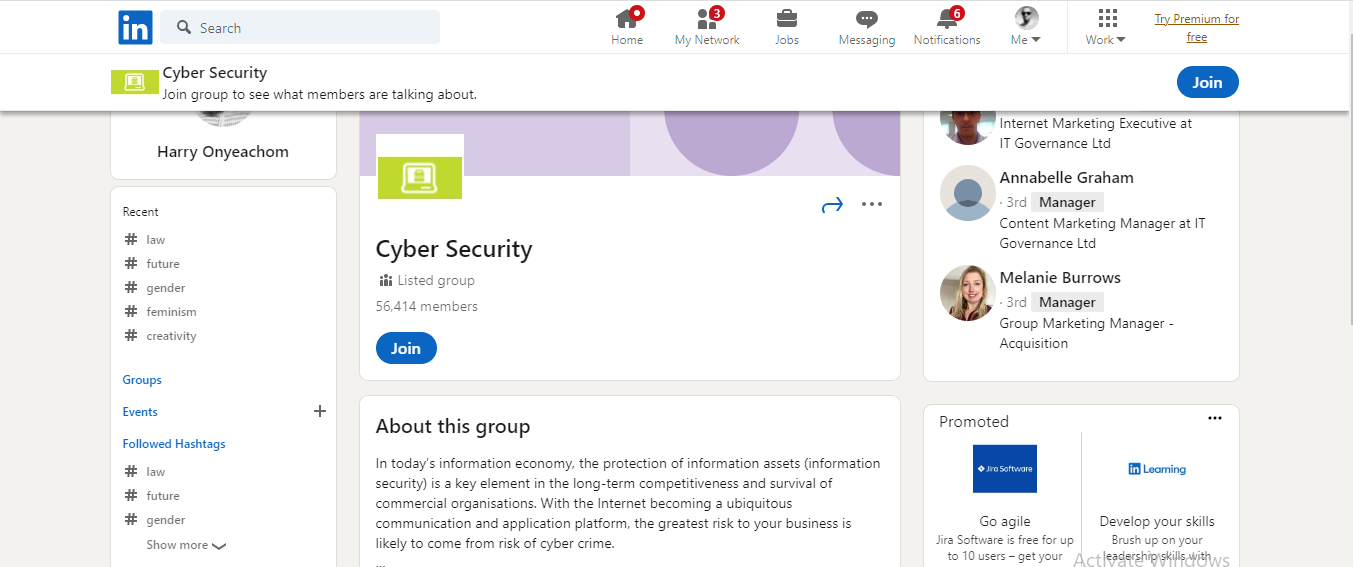 This forum has more than 18,000 IT professionals and security experts. Their discussions cover almost every aspect of cybersecurity.
The experts in the forum are always ready for organizations and individuals. If you are looking for a way to share your ideas or get help from the experts, this cybersecurity forum is there for you.
Conclusion Of The Best Cybersecurity Forums
The benefits you gain from joining cybersecurity forums are endless. It is one of the best ways to solve security challenges without setting a foot outside your room.
No matter your aim, you will find people with common aims in those forums. 
And the interesting part is that you don't have to pay a dime to participate in any of the above forums. Join and take your security knowledge to the next level.
---
SUGGESTED READS