Want to use a VPN extension for Google Chrome? In this post, we will show you its benefits and useful tricks. Read on!
Almost every day, the Internet is full of news about cases of identity theft in some companies, about hacker attacks on servers and leakage of important information, etc.
Even continuing to live expecting that large companies with a worldwide reputation will maintain a high standard for their data protection, in everyday life we ​​rarely think about our own privacy and keep connecting to unprotected Wi-Fi in a cafe or shopping center, thereby serving ourselves for attackers on a silver platter.
Regardless of the level of your online activity, either you enter the internet for two minutes or for two hours, you are still exposed to potential threats of cyberattacks. You yourself will not know at what point someone will want to break into your computer and steal personal files, in particular passwords, payment card data, contact information.
Unfortunately, today, connecting to any external Wi-Fi network, that is, outside the area of ​​your network, creates the risk of hacking attack and surveillance. However, in some cases, even the home network may be vulnerable if you do not use a special VPN service.
It is enough to connect a virtual private network so that all your data will be encrypted and protected during transmission. In addition, the real IP will be masked, and you will no longer be afraid of regional restrictions and website blocking due to your geolocation identification.
Now more and more users are realizing the need for a VPN connection in order to surf the network anonymously and without the risks of surveillance. There is no need to install a full-fledged program, just try a convenient and free VPN RUSVPN chrome extension. As from now, your work in the browser will be completely safe.
What Are The Benefits Of The VPN Extension For Google Chrome?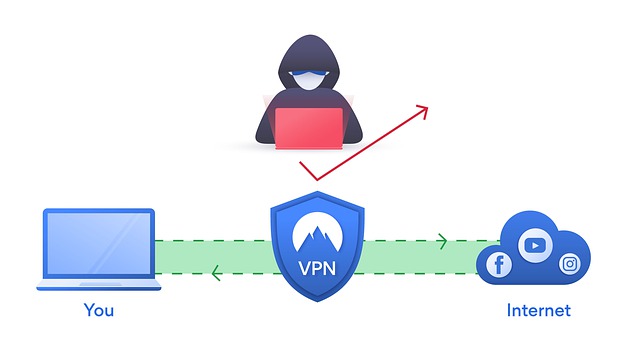 The Google Chrome browser is world-famous and it is superior to its competitors. This factor made providers of the virtual private network to think about creating a special extension. Thus, the user gets an optimized utility with a high-performance indicator, which makes it stand out against the traditional plugins.
Among the key benefits of the Chrome VPN extension, it's important to note the following:
it operates as a proxy server for VPN – increases the level of traffic protection that is generated when using a browser. Data is encrypted and hidden from outsiders;

The extension is unique and at the same time, it's very easy to use in comparison with a full-fledged application. Perhaps its functionality will not be enough for someone, but it copes with the main tasks of protection 100 percent;

it is convenient to use this utility when you are surfing with a device having the limited memory capacity or resource power level, which does not allow you to launch the full version of the VPN program. The expansion is characterized by flexibility and compactness, at that, you get the full data protection and save your device's technical resource;

it blocks ads – in addition to traffic encryption, you also get a filter for annoying ads that will no longer appear on websites, and collection of information about the user for forming his digital portrait and studying his habits is also excluded.
What Is Important To Know Before Connecting A VPN Extension For Google Chrome Browser
To take care of the private data security, it is convenient and functional to use the virtual private network extension for the browser. It is important to understand that encryption covers all information that is sent through the browser.
But if you communicate through a third-party messenger or enter an online game – that is, in both cases, you do not use Google Chrome – this data will not be protected. The utility is focused specifically on browser use and providing security in it. Also, you will not be able to encrypt data if you use Opera, Mozilla Firefox or another browser instead of Chrome.
If you plan to be always safe and expand the capabilities of the VPN for full computer protection, it is best to buy a full subscription to the service application. As of today, providers offer functional programs that are convenient for permanent and long-term use.
So far as VPN services are at the peak of their popularity now, the market is expanding and the level of offers from suppliers is quite high. Despite the fact that the extension is promoted as a proxy, it has the same standards as in a full-fledged application.
The first parameter that users pay attention to is the connection speed. And this indicator will be fundamentally important for those who like playing games or creating broadcasts. You need to choose a service from a provider that guarantees a stable connection without losing quality, as if you were using the Internet without a VPN.
The second point is the availability of servers to bypass blockings and restrictions in the regions. Most often, providers provide information on how many servers they have and in which countries they are located. This will allow you to assess the scale of the network and select the points for connection corresponding to the countries where your popular sites and web resources are located.
It is crucial to become familiarized with the privacy policy and only then to make a decision on purchasing a product. Your data should not be registered and recorded so as to maintain complete confidentiality of using the virtual private network.
CHECK OUT: RUSVPN Chrome Extension
RELATED POST