Here, we answer the question – should I use cyber security apps for my iPad?
iPads are intensively personal devices that have a lot of information stored on them: from photos to contacts, every sensitive information is often stored in iPads. That is why they are an attractive target for hackers and identity thieves. 
Now comes the main point, should you use cyber security apps for your iPad? The short answer: Yes! You should use cyber security apps because they protect the data from cyber attacks as most of the applications on your iPad are connected to the internet, and there is a huge chance that a hacker tries to steal your personal information.
The only problem is there are tons of cyber security apps that claim to work but only a handful of them actually provide the protection your iPad needs. 
In this regard, we are going to narrow down the search area for you by discussing only those applications that are beneficial for you. So, let's go and have a look at some of the top cyber security apps: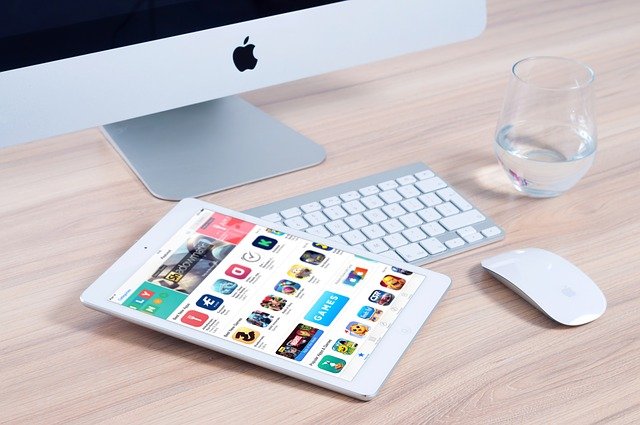 Top Cyber Security Apps
Even though Apple tightly controls which software you can install on your iPad, making the device significantly less exposed to external threats, there are still certain ways through which your iPad can carry spyware and other vulnerable malware. That is why you need antivirus software like MobiShield to protect your iPad security.
The Scanning feature of the application allows you to check for potential privacy breaches and then help you resolve those issues. Besides this, with this application, you can check whether your iPad is jailbroken and what risky software you have installed unknowingly. Moreover, you can also access the files that even file finder apps can't access with MobiShield.
For the past few years, cybercriminals have been hacking both Apple and Android devices through Wi-Fi. Lookout application is made for that specific purpose- to protect your iPad device from identity thefts and Wi-Fi attacks.
Once you are set up, the system adviser of the application sends you an alert whenever you run into vulnerabilities and protects your device's location when the battery is low. By using this application, you can also keep track of your social media accounts and make sure that all of your sensitive data is saved. Lookout has a free version that provides basic features but to unlock all the features; you need to buy a paid version.
In case you are concerned about protecting your private notes on your iPad, try using the Note Lock application because it can not only keep your notes fully secured but also help you to manage them in a more organized way.
The application comes with a surveillance system that allows you to set a passcode or pattern with only three chances. Besides this, Note Lock also uses an anti-intruder system that takes the photo of the person who attempts to violate your privacy and tries to break in. In addition to the above features, the application also has a self-destruct feature that erases all of the data in case of five wrong passcode attempts.
These were the primary apps that can help you alot when it comes to securing your iPad. In case you want to keep your device more secure using iPhone Settings then here are some dos and don'ts for keeping your iPad secure.
Some Dos And Don'ts To Keep Your iPad Device Secure
Some people Jailbreak their iPads to install software and applications that are not available in the Apple App store to perform certain functions. For instance, people download applications to add media files to their devices without paying a dollar. This sounds good, but at the same time, the process of jailbreaking will make your iPad more vulnerable to malware and spyware.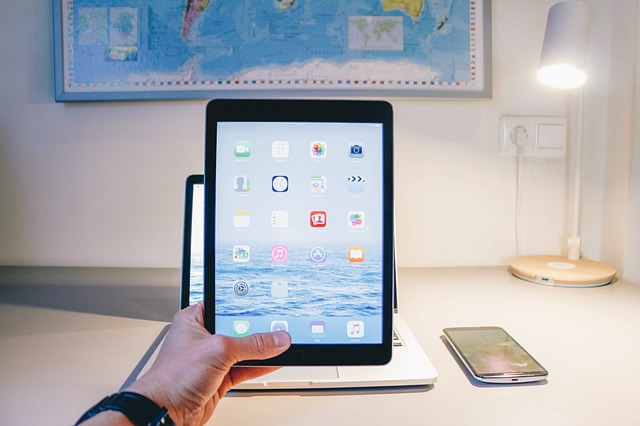 That is why we would advise you not to jailbreak your iPad, and in case you want to add media files to your iPad, you can always use third-party apps that do not require any jailbreaking. And to give you an example, there is an app called Softorino Youtube Converter 2 (youtube mp3 converter for iPad) that allows you to add media files in just a few clicks. So, download this youtube mp3 converter for iPad and add media files to your iPad device without jailbreaking.
Smart devices have made it very easy for hackers to access your information from multiple devices. So, ensure that you do not open such links on the internet that may comprise your device and add spyware into your iPad.
Moreover, always try to make sure that the application on your iPad has limited access to your sensitive information. And if you are using a particular application, consider logging off before you stop using it.
Manage Application Permissions
When you install a new application on your iPad, it asks for access to certain things like your location, microphone, contacts, and other things. Without having any knowledge about how this could make our device vulnerable, we give all of our access to that app.
That is why you should turn off all the necessary permission to secure your iPad. You can do this by visiting the Application Settings, and under the app, you can manage which permission you want to turn on or which to turn off. Besides this, you can also choose permission heading like microphone to see all apps that have access to that specific permission. This way, you can secure the items that you want to keep private.
Final Verdict
In this modern tech era, no device is safe, even the iPads, but still, we need to do everything we can to make them secure. In this guide, we have mentioned some cyber security apps that can help you protect your iPad from cybercriminals.
And also, we have discussed some dos and don't to help you realize how easily we can give access to our device without knowing. So, follow these tips and install the cyber security applications to protect your device from stealthy cyber threats and tons of online scams.
---
INTERESTING POSTS