Recently acquired a new laptop/desktop? Here's how to set it up. Herein, we'll show you the necessary steps to set up a new computer, including important applications to install.
Setting up a new computer should be a cakewalk for regular computer users; however, new users may find it tricky or extremely difficult. Hence, the latter category would obviously require expert guidance, some of which would be provided in the PC's user manual.
Anyway, this tutorial will show you a comprehensive set of guidelines and required apps, to set up a new computer. Read on!
How To Set Up A New Computer
A new PC is not a simple gadget you can just fire up and start using immediately after purchase; certain configurations are required to standardize and personalize the PC. And these procedures often require a handful of software programs.
Here are some tips and guidelines to set up a new computer:
Set up internet and run system update
To set up a new computer, the first recommended procedure entails running a system (Windows) update. This is after you must have powered on your PC, and set up an internet connection.
To set up a new computer (Windows 10);
open Start menu;
in the menu, click on Settings;
select Update and security;
click Check for updates and install them;
restart computer; and
repeat the above procedure.
This action will automatically search for available updates and install them on your computer.
Remove bloatwares
Bloatware programs come pre-installed on most new computers. And these programs do nothing but clog up storage and slow down your PC.
To remove bloatware from your new PC, simply uninstall then one by one. Alternatively, you can use a tool like PC Decrapifier – to remove the bloatware programs from your computer.
Install relevant applications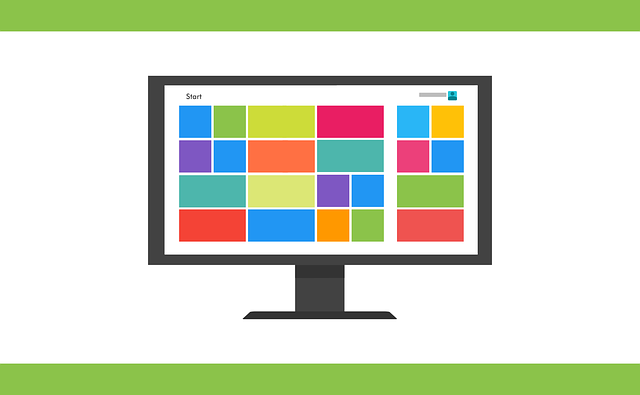 To set up a new computer, this step is highly essential. And it's the ideal procedure after you must have remove the bloatware junks from your PC.
Basically, a standard security/antivirus program should be installed. Also, a web browser like Firefox or Chrome should be installed to augment MS Edge (or IE). This helps you to secure your new computer against cyber threats.
Furthermore, depending on why you acquired the new PC, ensure you get all relevant apps. Most of these apps are readily available (for free) on Microsoft Store.
Update drivers
This is another vital step to set up a new computer; although, it's somewhat optional. Nonetheless, it's recommended to update your new computer's audio/video drivers, and other essential ones. This is especially vital for gamers and programmers.
Synchronize & back up your PC
Although your new PC's now fully fired up, backing it up is also an essential step. You can sync your PC with OneDrive or Dropbox, and copy essential files to/from the cloud.
Similarly, you can employ a third-party backup tool like Acronis 2020 to clone and back up your PC's hard drive.
Personalize
This is another important step to set up a new computer. To make the new PC your own, you'd have to personalize it; by configuring the user account(s) and setting admin privileges as appropriate.
Also, it's recommended to create "user account" password, to prevent unauthorized access.
Other configurations
Computers are highly customizable; such that you can tweak virtually all the features to suit your taste. Privileged features like "Cortana" digital assistant, (available on Windows 10) can be configured or disabled, as you see fit.
Also, to ease navigation, you can create shortcuts of frequently used apps on your desktop window.
Lastly, "well done is better than well said".
Was this helpful?
RELATED POSTS