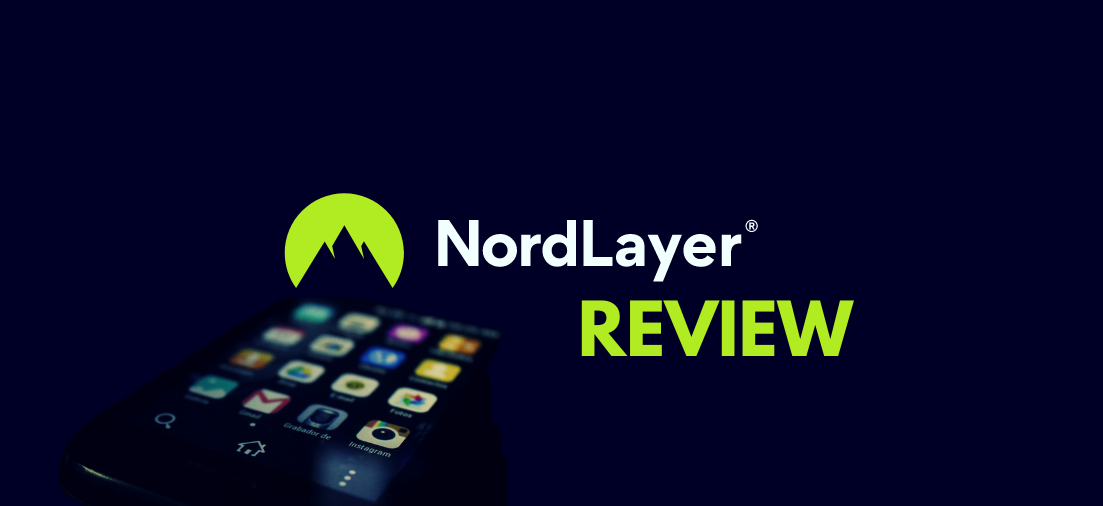 Here is the NordLayer review. A secure and affordable business VPN solution. Read on…
This review focuses on the advantage of the NordLayer enterprise VPN solution for remote work, businesses, and corporations over the conventional VPN solutions for individuals.
What Is NordLayer VPN?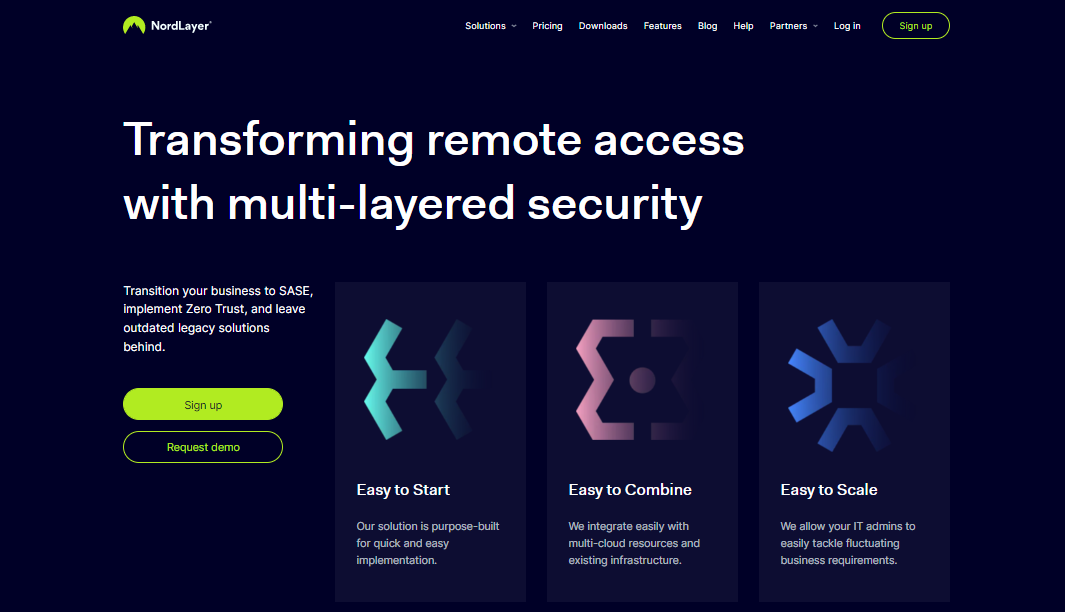 NordLayer is a VPN solution specifically tailored for remote work, businesses, and corporations to offer protection from cybersecurity threats.
Businesses rely heavily on internet usage for day-to-day activities, including communication, file sharing, networking, etc. Hence, the need for an enterprise VPN solution to secure all day-to-day business activities, including data exchange from cyber threats.
NordLayer VPN enables businesses to link their networks, sites, and remote workers together under a single network, solve internet issues that may impede business growth and daily business running across the globe, such as internet restrictions and geo-blocks, and provide secure communication channels.
===>> Get NordLayer
Getting started with NordLayer as an administrator
Click here to get the best NordLayer plan
Provide your full name, company name, and other information
Create an organization ID, and confirm your email address using the 6-digit confirmation code sent to your email address
Create a strong password for your NordLayer account, and get started with onboarding members.
What to do if you have received an invitation email from your workplace
Open your email, and accept the invitation by clicking 'Activate account.'
Set up your account and activate your license
Download the NordLayer VPN app for your device and log in with your account details.
NordLayer Key Features
NordLayer serves dual purposes as an enterprise solution VPN and a personal VPN. Therefore, it possesses additional features that enable it to meet the cybersecurity needs of businesses and corporations.
Its key features include:
User Interface/Control Panel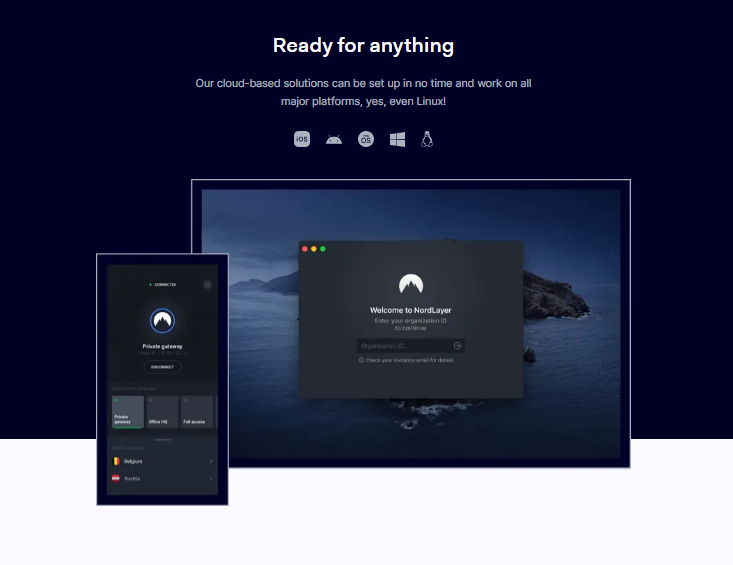 NordLayer is easy to use because it has an intuitive user interface that makes navigation super easy even for everyone. As an admin, you can perform the following functions from the control panel
Invite new members
Add or delete members
Create new teams
Monitor users activities
Enable additional verification or user authentication
The control panel is divided into four sections:
Organization: You can add or delete members to or from different teams, monitor members' status, assign networks to groups or teams, and perform other administrative functionalities.
Network: Here, you can manage all activities related to networks, gateways, server configurations, etc. Under the network settings, you can view and manage NordLayer VPN and encryption protocols.
Settings: Settings let you manage the setup, view and manage Smart Remote Access, and other features.
Downloads: Here, you can access links to all its applications and also send manual instruction configurations to an individual or team.
2FA, SSO, and Biometric authentication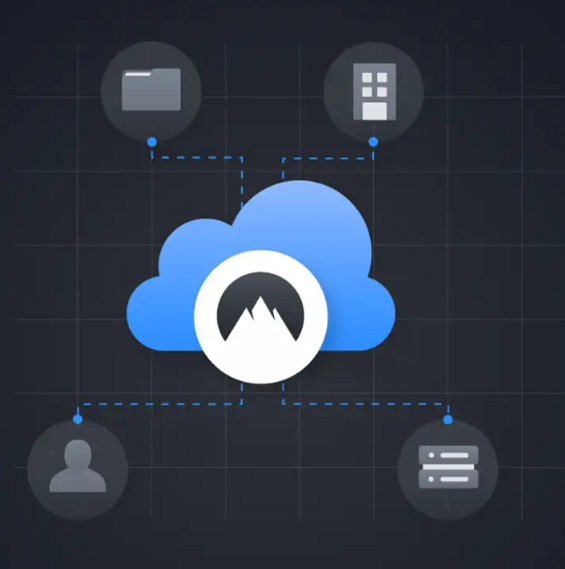 2-factor authentication, Single Sign-on, and biometric authentication secure your network and prevent unauthorized access to company data and resources.
All team members on your VPN network are verified with 2FA, SSO, or biometric authentication to prevent intruders from accessing the company's network.
Overall, I find NordLayer's 'Trust none, but verify all' policy truly useful in securing the integrity of your network.
===>> Get NordLayer
Network segmentation
This is a useful feature for businesses and corporations with multiple branches or remote workers. This feature lets you segment your network and control what network or resources users have access to. e.g., users in the tech department can be restricted from accessing files and resources accessible to members in the financial department; the same also applies to networks and servers abroad.
ThreatBlock
This feature blocks out malicious websites and ads; thus, users on your network will be blocked from accessing malicious or blacklisted sites while shielding out adverts.
Auto-connect
This feature automatically connects users to VPN as soon as it detects an internet network to safeguard users connecting to unsecured public networks. Once this feature is activated, users will not need to turn on or off their VPN manually.
Dedicated server and IP address
A dedicated server and IP address add an extra security layer to your network by restricting network access to data and resources on segmented networks. You can set up a dedicated server and IP address to verify users' network access, set up network gateways to screen all incoming and outgoing traffic, and more.
Site-to-site
This feature lets you and your team members access your company's data or resources remotely from any device and location while you're away from your office. This feature also prevents unauthorized access to the company's resources.
Jailbroken device detection
Jailbroken or rooted devices posses security risks to a business or corporation's network. Hence, this feature detects and notifies you once it detects a jailbroken device trying to connect to the network.
Network speed and Security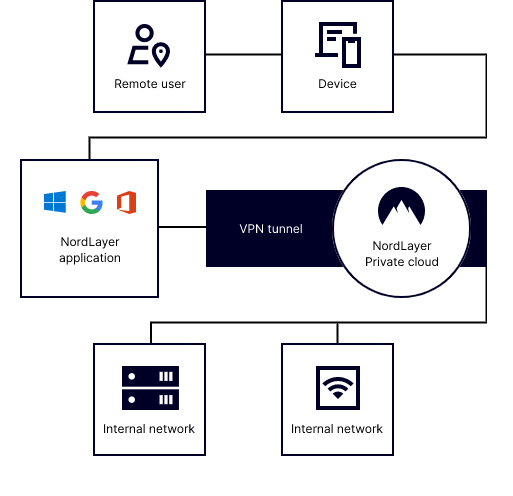 NordLayer uses NordLynx VPN protocol, an adaptation of the WireGuard VPN protocol to guarantee speed and Security.
The NordLynx VPN protocol is optimized for speed and Security. It is a lean VPN protocol built with 4000 lines of code, making it the fastest and the most secure VPN protocol.
NordLayer uses the military-grade AES-256 bit encryption protocol to protect users' data traffic from third-party interception. The military-grade encryption protocol remains the most secure encryption protocol used by banks and military organizations to transmit data securely.
NordLayer Review: Test Results
Speed and performance
I ran all my tests from Romania with a base download speed of 385Mbps. NordLayer met up with my expectations as I recorded extremely high speeds as I ran my tests with servers in Sydney, New York, and Frankfurt.
My base download speed slowed to 125Mbps, with a noticeably higher ping value when connected to Nordlayer's Sydney server. However, there was a considerable speed improvement from 85 to 180Mbps when I changed my connection to New York.
My connection speed increased to 210Mbps when I changed my server connection to Frankfurt, the wide fluctuation in speed can be accounted for by the distance from the servers I connected to.
Overall, NordLayer's servers are optimized for speed, guaranteeing you a decent network speed, irrespective of the location you're connecting to.
Leak test
From the leak test I performed, NordLayer prevented DNS, IPv6, and webRTC leaks, thus safeguarding my data and identity.
===>> Get NordLayer
NordLayer Apps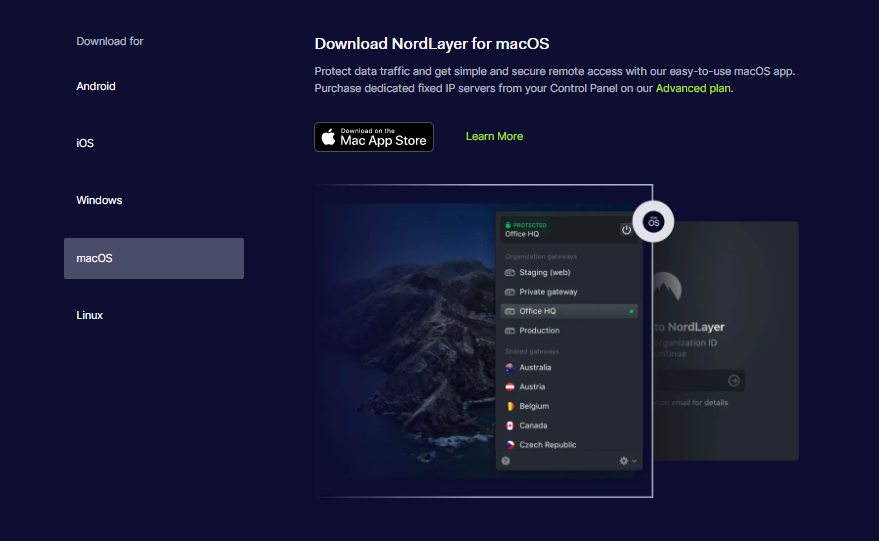 You can download and use NordLayer apps for the following OS and platforms
iOS
Android
Mac
Windows
Linux
NordLayer Customer Service and resources
NordLayer provides dedicated support via account managers for high-priority users. In the course of this NordLayer review, I reached out to NordLayer via email and live chat.
I got a fast response in less than an hour via email support (support@nordlayer.com). However, NordLayer's LiveChat had a faster response time. When unavailable, you have to drop a message along with your email address.
NordLayer also has an impressive FAQ repository that addresses possible customer issues and inquiries. Overall, it has a pass mark for NordLayer's customer support and resources.
NordLayer Pricing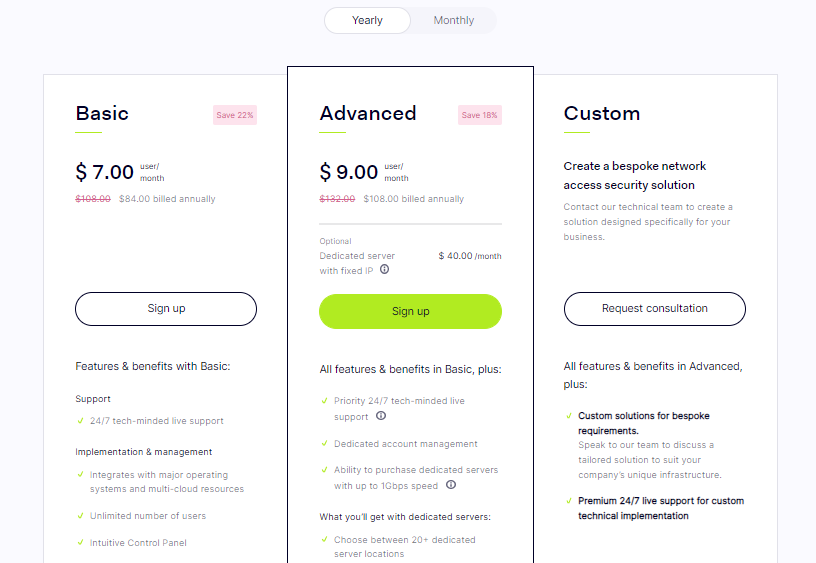 At $7 per month, billed annually at $84, for the Basic plan, NordLayer is an affordable enterprise solution VPN for small businesses and large corporations.
NordLayer's advanced plan at $9 per month, billed annually at $108, offers you more features than the basic plan. Large corporations can enjoy a customized NordVPN plan by requesting a consultation with NordLayer's sales team.
===>> Get NordLayer
Is NordLayer Safe?
Yes, NordLayer is safe. It uses a combination of security features, including a military-grade encryption protocol, SSO, 2FA, biometric authentication, and more, to protect your data, device, and connectivity.
A Final Word On The NordLayer Review
In addition to speed and other essential VPN features, NordLayer provides additional security features needed to secure businesses from cybersecurity threats. NordLayer also supports torrenting and unblocks streaming platforms like Netflix, Spotify, HBO Max, etc.
To conclude this NordLayer review, I will say it is an ideal enterprise solution VPN recommended which is applicable for freelancers, families, and most especially a corporate environment.
===>> Get NordLayer
---
INTERESTING POSTS