In this post, we will show you the Hola VPN review. Read on.
A peer-to-peer VPN, rather than channeling users' data traffic to VPN servers, transfer such traffic through other users' devices, using users' resources such as data bandwidth.
Here, I will be sharing with you facts about it, so let's get started with the Hola VPN review.
What Is Hola VPN?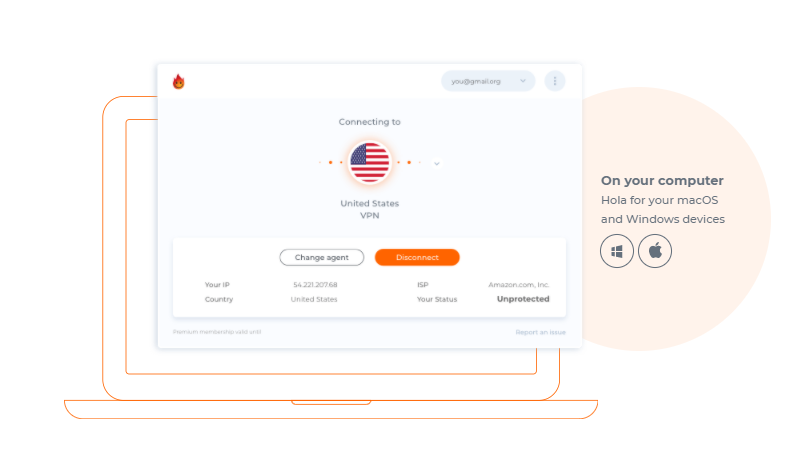 Hola VPN is an Israel-based free and premium VPN provider established by Ofer Vilenski and Derry Shribman in 2012.
Its unique peer-to-peer feature makes it one of the most downloaded VPN, with over 222 million users from over 190 countries in its network having access to over a thousand VPN servers worldwide.
Hola VPN Features
User Experience 
Hola VPN is an easy-to-use VPN with a simple user interface easy to understand and use by non-tech-savvy users. Its well-laid-out primary features make server selection and connection easy. 
P2P Network
Hola VPN's over 222 million users are part of a P2P network, forming one of the biggest P2P networks. Hola's free VPN service works by routing users' data traffic through other users' devices in a selected country. 
This means of routing users' data traffic through other users' devices gives users access to millions of proxy IP addresses and makes it difficult for anti-VPN websites and platforms to detect and ban users using Hola VPN since data traffic is channeled through other users' devices. 
Note: Hola uses only idle devices and a small amount of bandwidth (3MB for mobile devices and 25MB for desktops) to route users' data traffic only when such devices are connected to power sources.
Hola VPN servers 
Users who wouldn't want Hola to use their device's resources subscribe to Hola's premium services. This option gives users access to thousands of optimized VPN servers in over 190 countries without contributing or using other users' device resources.
READ ALSO: Should I Use A Free VPN Or Premium VPN In 2021?
Data Security and Encryption protocols
Hola VPN's premium subscribers enjoy data safety and privacy protection. It uses an encrypted Virtual tunnel secured with the military-grade AES-256 bit encryption protocol to secure and protect users' data traffic from hackers and spies even when browsing over unsecured Wi-Fi networks.
Performance
For this Hola VPN review, my average connectivity speed is between 65-70MB for upload and download. With Hola VPN, the drop in speed is insignificant, giving the fact that distance affects speed. Connecting to the US, I had a record 55Mbps giving the distance; this is a fast connectivity speed perfectly OK for streaming 4K videos.
Unblocking websites and geo-blocked streaming services
Hola is primarily founded to give users access to blocked or restricted websites. Hence, users from anywhere in the world can access blocked websites and geo-blocked content.
Hola VPN can unblock geo-blocked streaming services such as Netflix, Spotify, Prime, BBC iPlayer, HBO, etc. However, free users are limited to one hour of daily access, while premium users have unlimited access to such streaming services.
Cross-platform support with ten simultaneous connections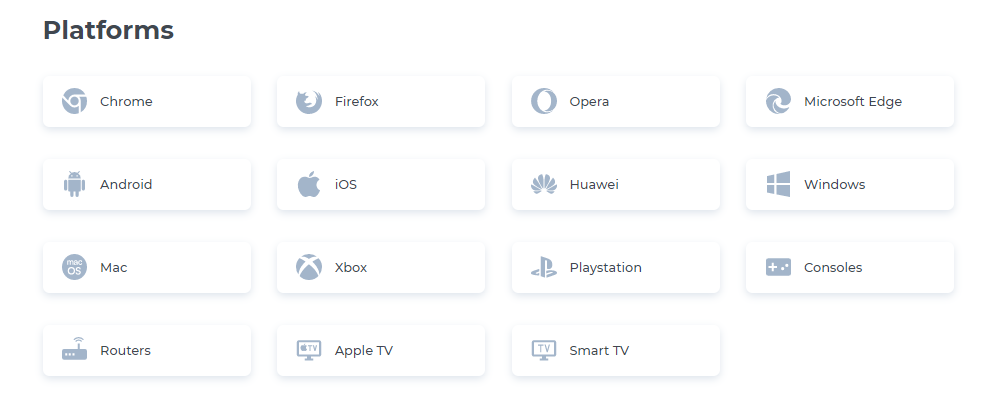 Hola VPN is a cross-platform VPN service with support for Windows, Mac, Android, iOS, Chrome, Firefox, Applet TV, Xbox, etc. It allows multiple connections of ten devices simultaneously, irrespective of the device type or OS.
Logging Policy
Premium users enjoy a no-log policy. Thus, Hola VPN is committed to its users' privacy and security. Thus, it does not keep a log of users' data. Although Hola VPN is based in Israel, a country part of data-sharing alliances, it does stick to its commitment to protecting users' data and privacy by not keeping users log.
Technical Details 
Supported devices and OS:

Windows, Mac, Android, iPhone, Linux, Chrome, Firefox, etc.

Pricing model:

Monthly, 1-year, and 3-year subscriptions

Customer types:

Individuals, businesses, and corporate organizations

Mobile applications:

Android, iOS.
READ ALSO: PureVPN Vs. CyberGhost VPN – Which Is Better?
Pricing
Hola VPN's pricing is a bit on the high side compared with other VPNs with the cheapest plans and pricing, but users get a bang for every dollar spent on a Hola VPN subscription.
Monthly Plan:

$14.99 per month. Users enjoy two months of free VPN services as a bonus when subscribed to this plan.

1-year Plan:

$7.69 per month payable as a one-time yearly payment of $92.26.

3-year Plan:

$2.99 per month payable as a one-time payment of $107.55 for three years. 
Get Hola VPN
Is Hola VPN Safe?
Hola VPN is safe for use. It uses fast and secure VPN protocols like the OpenVPN and IKEv2 VPN protocols to provide secure, virtual VPN tunneling to ensure that users' data remain protected from snoopers, hackers, spies, and ISP data traffic monitoring. Besides, Hola VPN uses military-grade encryption protocol to encrypt inbound and outbound data traffic.
Wrapping Up Hola VPN Review…
If you're considering a VPN with speed and the ability to unblock any website, or geo-blocked streaming services like Netflix US, Hulu, Spotify, etc., I will recommend Hola VPN. It is a safe, secure, and fast VPN with optimized servers for streaming and downloading HD content.
Get Hola VPN
RELATED POSTS