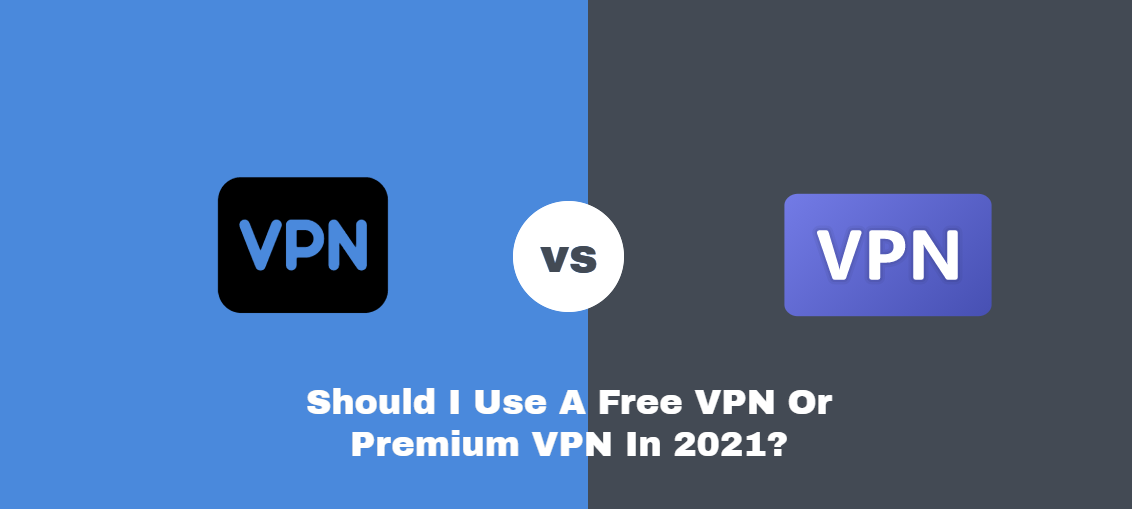 In this post, we will answer the question  – should I use a free VPN or premium VPN in 2021?
Why should you pay for a VPN subscription when you can get it for free? For starters, Virtual Private Network (VPN), as the name implies, is a network of computer servers created to protect users' privacy over the internet. A VPN acts as an intermediary (a layer of protection) between the user and the internet. 
For protection, a user's data traffic is channeled through the private server (VPN) to and from the internet resource, website, or platform. The VPN server encrypts the user's data using a high-grade encryption algorithm while channeling the user's data through its secured virtual encryption tunnel to and from the internet (website or resources the user is trying to access online).
Setting up a VPN is capital intensive and will require that the VPN provider has numerous computer server networks in most countries worldwide for wider coverage, and also provides the user with a long list of server choices to connect to. Besides, a VPN provider will also incur recurring personnel and infrastructural maintenance costs to keep the VPN going year in year out. Why would a VPN provider invest heavily to establish and maintain a VPN only for it to render its services for free?
Of course, there are free VPN services, but the truth is, nothing goes for nothing. If you're not paying for a VPN service directly in cash, you will be paying for it in other ways unknown to you. Every VPN service out there, whether free or paid, is out to make a profit. 
So if a VPN provider is not making its profit directly from you, it is getting its profit elsewhere. So, in reality, what you consider as free is not free but paid for.
How Do Free VPN Service Providers Make Profits?
Since free VPN service providers have to make a profit to keep them in business, they do so through the following means.
Advertisers pay free VPN service providers to advertise their products and services. As such, the free VPN service provider injects their systems with adware. Hence, a user connecting to such free VPN services will be served with tons of annoying adverts. If you can cope with being served with annoying ads, and you're satisfied with the free services you get, then it's fine.

A free VPN provider can choose to collect users' data and sell to advertisers who serve you directly with tailor-suite ads. This form of making a profit is detrimental to the users because the purpose of using a VPN is defeated. a VPN is meant to protect users' data and privacy from hackers, ISP providers, and government spies.

In 2017, the Center for Democracy & Technology accused Hotspot Shield of redirecting users' data traffic to online advertising firms and other partner sites. Although Hotspot Shield denied this accusation, its users continue to enjoy a free 500MB daily bandwidth limit on Hotspot Shield without raising an eyebrow about the fate of their data.
Disadvantages Of Using Free VPN Services
As it is well known, premium VPN services have servers spread in more than 30 countries, some of which are optimized P2P torrenting servers and can access Netflix US and other geo-restricted services. The case is not the same with free VPN services since their servers are few and are not optimized for torrenting or streaming geo-restricted media content. Premium VPNs offering users free trial restricts their' choice of server connections. Hence, users cannot enjoy optimized servers unless they will be subscribing to a paid plan.
Premium VPN with free trial usually limits users' data bandwidth to 500MB monthly, as is observed with TunnelBear. This is more than enough if you will only be surfing the internet or doing financial transactions online. For heavy users, such bandwidth allocation wouldn't last a day.
Due to the heavy data traffic, free VPN servers users experience slow internet speed, which is quite frustrating, especially when downloading or streaming media content. This is not the case with premium VPN due to their large number of speed-optimized servers spread across numerous locations worldwide.
Weak data encryption protocol 
Free VPN service providers do not invest heavily in data encryption mechanisms. Hence, users' data can be intercepted over a free VPN. This is not the case with premium VPN because they invest heavily in encryption mechanisms by using military or bank-grade encryption protocols since they are in business to protect users' data and privacy.
Free VPN providers keep a log of their users' activities, which they can sell, or use for nefarious purposes. If they are caught in it, they close shop, open up later, and operate under a new name. According to most policy statements I have read, Premium VPN providers do not log users' activities. Doing so can lead to a breach of trust if they have any cause to handover users' log to the authorities, or sell to the highest bidder.
Wrapping Up
Free VPN is not the best choice for you in 2021 due to the risks involved.
However, based on your VPN usage, free trial, or freemium plans from premium VPN providers may be enough to meet your needs if you're not a heavy internet user. Interestingly, PrivacySharks has a list of reliable premium VPN services that you can check out.
If you intend to play online games, download torrents, or stream media content; in that case, a free VPN won't meet your needs due to bandwidth limitations and limited or restricted server choices available for free users.
RELATED POSTS