This post will show you whether to prioritize cyber security or physical security.
It is important for companies to cover all aspects of security when looking to protect their business – this includes both cyber and physical security. 
Usually, businesses will have a physical security team, made up of security guards and CCTV, and a separate IT team that works on the brand's cybersecurity. The resources that are needed for both aspects are very different, and many companies find themselves trying to prioritize one over the other. 
However, nowadays, businesses face physical and cyber threats, so it is important to invest in them both equally. While this will come with a significant cost, it may save your business thousands in the long run as you will not have to pay to repair damages or IT breaches.  
Common Security Threats – Cyber Security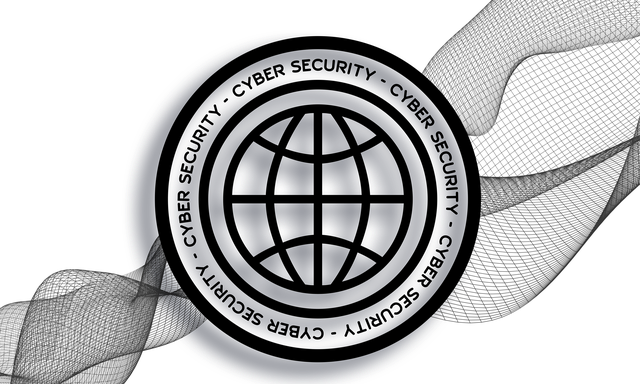 When it comes to cyber security, one of the biggest threats is employees misusing your IT system. If you do not have cyber security protection, staff may access links or videos that they are not authorized to view, may accidentally click on a virus or will make IT changes that can impact the performance of your systems. 
Additionally, businesses are a target for hackers who may use the internet to manipulate their web pages or systems. Proper IT security will monitor your systems, identifying any threats and working to eliminate them. This is vitally important as system downtime can cost businesses as much as £6000 per minute. 
Cyber crime is one of the fastest-growing types of crime in the world – worth around $1.5 trillion.  Between the years of 2018 and 2018, the Office for National Statistics in the UK found that over 4.5 million cyber-crimes were committed, which was higher than most other types of crime in the country. Businesses are far more likely to be victims of cyber crime now than they were 5 years ago so it is essential to have the appropriate protection. 
Common Security Threats – Physical Security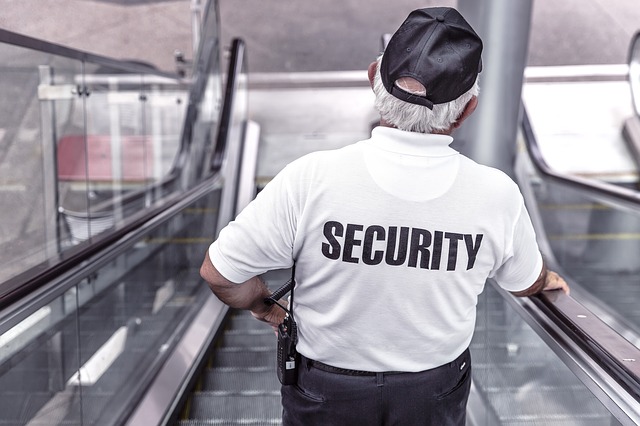 If your business has physical premises such as a shop, warehouse, office space or construction sites, physical security is required to keep both staff, equipment and buildings safe and secure. One of the main physical threats posed to business is that of theft, where intruders can enter a premises and take what is not theirs. 
Additionally, vandalism and graffiti are on the rise, and arson can impact the safety of a building and its occupants. Security guards can patrol your building or area to limit these dangers and are often a deterrent for criminals. Security guards are often used in coordination with CCTV surveillance which can monitor all angles of your property. CCTV operators can identify any potential risk to businesses and can alert patrolling security guards to the problem so that they can then investigate on site. 
Physical Data Security
It is important to have physical security on your premises, especially if you store data in physical IT systems, as you do not want this information stolen during a robbery. More and more companies are changing the way they store data, however, and moving their information to cloud storage. It is important for your cyber security, therefore, to also cover any cloud storage to protect this aspect of your business. 
Data Centre Security For Cloud
Even if you have moved your business's data to a cloud storage system, it is vital to ensure that your data centre provider also has effective cyber security and physical security to ensure that no one can access their premises or break their firewalls. The cloud service provider should also comply with all the required industry standards such as ISO or PCI to keep your data safe and secure. 
A study by the IBM Security Institute found that globally, data breaches cost companies around $3.86 million. This cost is increasing year on year as hackers improve their skill sets. Downtime does not just cost a company money, it can also lead to a reduction in productivity and can damage their reputation as client's will not trust their security system. 
Showing clients that you have great cyber security will give them peace of mind and make them more likely to become invested in your company. Data centres should offer tours of their facilities to allow businesses to see their security measures and answer any questions that they may have.

Cyber Security Vs Physical Security – Which Should You Prioritize?
As we mentioned in the introduction, a company should not choose one type of security entirely over the other as businesses need to use both security measures to effectively protect their assets. When it comes to prioritising one over the other, this is really dependant on the type of company. 
If a company works with large amounts of data, then cyber security should be the priority. While if a company has a large amount of physical stock or on-site staff members, physical security should be a priority. A combination of both types of security is, however, most effective. 
SUGGESTED READS