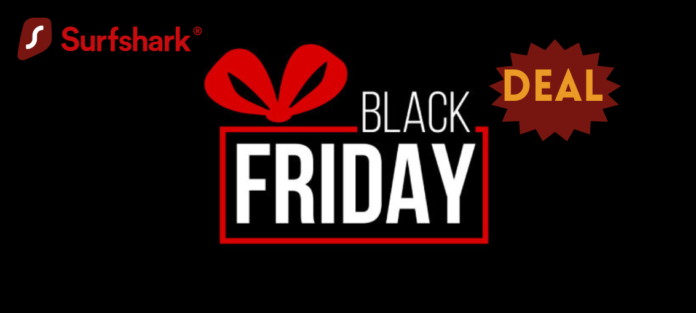 Read on for the Surfshark Incogni Black Friday deal for 2022.
The holiday season does come with many bonuses. Many companies use it to increase sales because customers watch out for amazing offers this season.
Here it is if you've been eyeing the Surfshark Incogni black Friday deal. 
Surfshark gives you a year subscription for 60% OFF, which means you'll pay $55.58 at checkout instead of the regular $137.88 yearly. This is an opportunity to get huge value for less price. To enjoy this offer, you must use the promo code: INCOGNI60 at checkout. This offer will only last from October 27 to December 4, 2022.
For more clarity on the Surfshark Incogni black Friday deal, see the breakdown below, plus other things you must know about this offer;
Incogni Black Friday Deal 2022
The Incogni black Friday deal is one of the many Surfshark offerings this holiday season. To enjoy this offering, you must use the PROMO CODE: INCOGNI60. 
Using this promo code gets you a year subscription for 60% OFF. And the deal lasts from October 27 till December 4.
Here's a breakdown of the Surfshark Incogni black Friday deal;
Promo code: INCOGNI160
Promo: 60% OFF 
Subscription period: 1 year 
Price at checkout: $55.58 
Promo duration: October 27 to December 4
Grab the Surfshark incogni deal now and hide your data from data brokers.
Why Should You Buy Incogni On Black Friday?
Black Friday season is the best time to purchase stuff online at discounted prices. Imagine paying $55.58/year instead of the regular $137.88/year for Incogni. That's saving more than half the regular price. This money can be used to sort out other parts of your business. 
Another reason to buy Incogni is that black Friday deals come with the best discount of the whole year. So, if you miss it, you might have to wait another 365 days for offers like this. 
Surfshark Incogni black Friday deal only lasts for a limited period. So, grab the offer before it ends.
Why Should I Choose Incogni?
If you value your online privacy, there is no reason not to choose Incogni. This Surfshark product prevents your data from being sold by data brokers.
Who are data brokers? 
They collect your data anywhere they can: apps you log in to, services you use, and public records, and then sell it to third parties willing to pay for it. Third parties may include marketers using this data to tailor their marketing campaigns. 
However, this may be a threat to your company. Because what if cybercriminals get hold of data?
This is where Incogni comes in—It automates the removal of your data from the database of these brokers. If you try to make these removal requests yourself, it might take forever. So, why not use the Incogni service?
Incogni can help you handle requests to over 76 data brokers. Aside from that, you'll also be able to see metrics like; the number of companies contacted, the number of companies that deleted your data, and the ones in the process of deleting your data.
Now that the Black Friday deal is on, it's an opportunity to get this service at a lower price.
Incogni Features
Here are some amazing features of the incogni black Friday deal!
1. Intuitive dashboard
You don't need any technical knowledge to navigate the Incogni dashboard. From the dashboard, you can monitor and track the progress of your removal request. There are four major sections: All, in progress, completed, and rejected.
The ''All'' section displays the available brokers you can contact to remove your data. The ''in progress'' section shows the removal requests are under process. The "completed" section shows the successful bid, while the "rejected" section shows the unsuccessful ones.
2. Easy to set up
Setting up your Incogni account doesn't take up to 5 minutes. All you need to do is create an incogni account using your email and enter the requested details like your name, country, and password.
Meanwhile, you'll be required to verify your account upon completion – you can do this by clicking on the verification link sent to your email.
3. Automation
The main flex in using Incogni is that it does your work. You don't have to start sending data removal requests manually. Imagine sending removal requests to over 50 data brokers. It might take forever, right?
No worries. With the Incogni automation feature, you won't have to wait that long or endure such stress. Just set up your account, supply the necessary information and let incogni handle the rest.
4. Response tracking 
This feature allows you to track the responses of the contacted companies. As discussed earlier, you can follow the progress of your requests on the incogni dashboard. There, you'll be able to know if your request is in progress, completed, or rejected.
What About The Incogni Cyber Monday Deal?
The Incogni Cyber Monday deal is another offer to watch out for, but there are no details yet. While we await the Cyber Monday deal, Grab the Incogni Black Friday deal using the PROMO CODE: INCOGNI60 and enjoy a 60% OFF a year subscription.
---
INTERESTING POSTS