Time to start your Black Friday shopping! If you're looking for the best Surfshark antivirus Black Friday deal, you've come to the right place.
Surfshark is one of the most popular security providers in the world today, and it won't cost you a fortune to get their products. We have found the best Surfshark Antivirus Black Friday deal for you. Don't miss out on these exclusive offers!
Data losses due to viruses and malware are the most dangerous because you might never recover them. Since we use the internet daily, we're easily exposed to this danger. But there's a way out.
Antivirus is a kind of software that prevents, scans, detect and delete viruses and malware from your computer. You need them to stay safe online. One of the notable antivirus programs is Surfshark Antivirus.
Surfshark Antivirus is a top-rated antivirus in the cybersecurity space owned by Surfshark. You should use the product now that it is available at discounted prices. 
You'll save 76% by paying $3.48/month for 24 months and 62% by paying $5.48/month for 12 months. This offer lasts for a limited period, so you must act fast. Learn more about the deal below;
Surfshark Antivirus Black Friday Deal 2022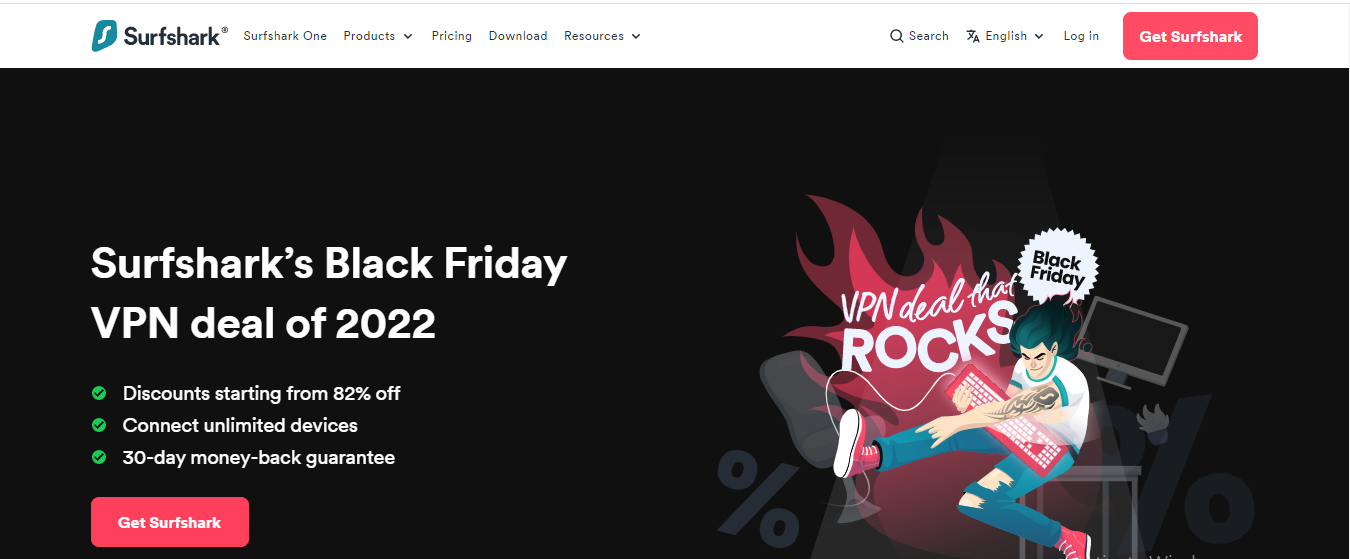 The Surfshark Antivirus Black Friday deal 2022 is split into 24 and 12 months.
The 24-month deal gives you 76% OFF the regular price by paying $3.48/month and $90.48 at checkout.
For the 12-month deal, you get 62% OFF by paying $5.48/month for 12 months and $77.64 at checkout.
These deals save you a lot of money and are an opportunity that only comes once a year. So, you can't afford to miss it.
==>> Get Surfshark Antivirus Black Friday Deal
Why You Should Buy Surfshark Antivirus During The Black Friday Period?
Buying Surfshark Antivirus is the best choice this holiday season because you wouldn't have gotten a premium value for cheap on a typical day. Opportunities like this only come once a year and are only for a limited period. 
Since Surfshark Antivirus is one of the top-rated antivirus products in the world at the moment, you don't have to bother about Black Friday scams. Many cyber security experts have commended Surfshark for the quality service they provide. 
Also, the Surfshark Antivirus black Friday deal is so flexible that you can choose to opt-in for the 2-year or 1-year plan, depending on your pocket. Even if there's a difference in discount, you can select at least.
Why You Should Choose Surfshark Antivirus?
Surfshark is a trusted brand rated high by Cyber security experts worldwide. The Surfshark Antivirus has all the features to protect you from all cyber threats. It protects you from viruses and zero-day threats while maintaining a lightweight quality.
Surfshark Antivirus has a lot of benefits that you won't enjoy in a traditional or free antivirus which include; stopping malware in real-time, easy setup, hiding your IP address, notifying if your password or email appears in breach, and more. 
Additionally, Surfshark offers 24/7 customer support and has a 30-day money-back guarantee, making its product risk-free. Many users of Surfshark Antivirus have positive reviews about the product. Meanwhile, now is the best time to try them since you're paying a discounted price.
==>> Get Surfshark Antivirus Black Friday Deal
Surfshark Antivirus Features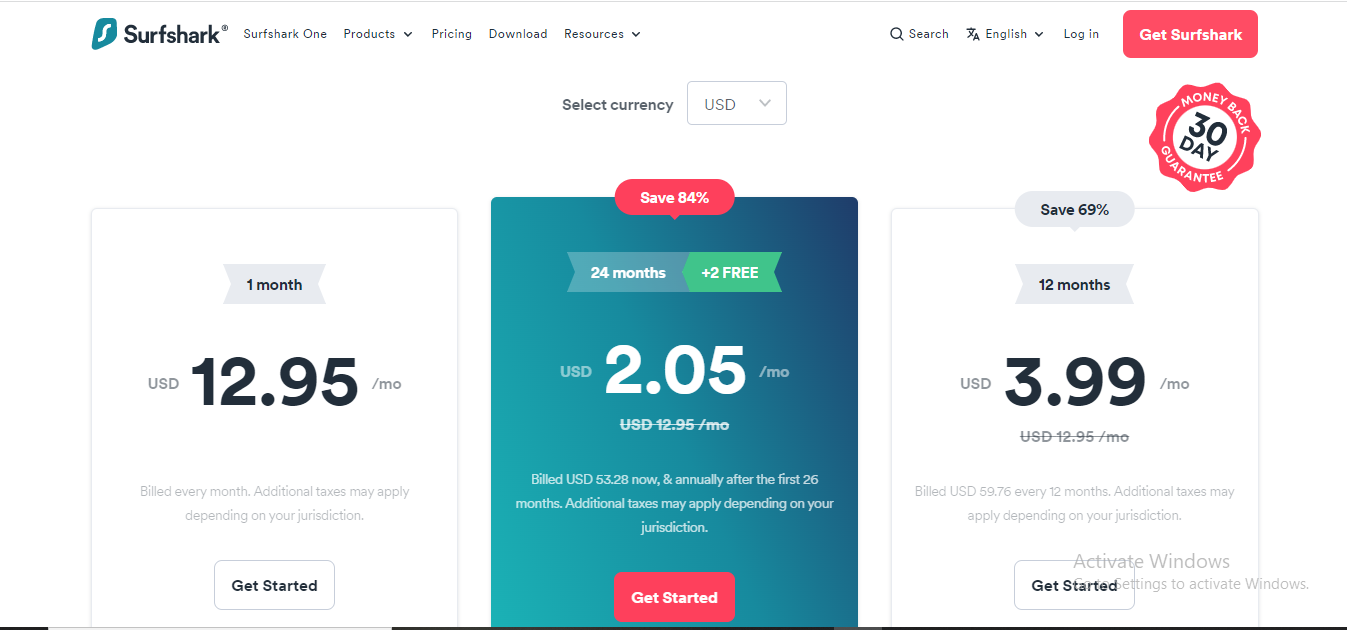 Here are some features to expect from the Surfshark Antivirus;
Real-time protection
This is a top feature that users look out for when buying an antivirus. The real-time feature allows the antivirus engine to run in the background and monitor and detects cyber threats on your computer. It works fine on Windows and Mac OS.
Device scanning
Surfshark Antivirus scanning feature allows you to run a quick, complete, or custom scan. A quick scan is a fast surface-level scan that shows you threats to delete.
The full scan digs deeper into the entire device to remove the danger, while the custom scan makes you select the part of the system you wish to scan.
Surfshark Alert
The Surfshark Alert feature is a unique feature that notifies you when your data appears online. It could be your email, password, or card details – everything that's not meant for the public. All you need to do is fill in the details you want the alert to monitor.
Surfshark Search
The Surfshark Search app serves a similar purpose as your browser's incognito mode. It's a kind of search feature which prevents your browsing activities from being recorded. It also prevents search engine bots from tracking your movements online.
Surfshark VPN
Surfshark VPN masks your real identity online and replaces it with a different one based on choice – this enhances your privacy. So, while the Surfshark Antivirus fights the cyber threats, Surfshark VPN increases your online privacy—like total protection.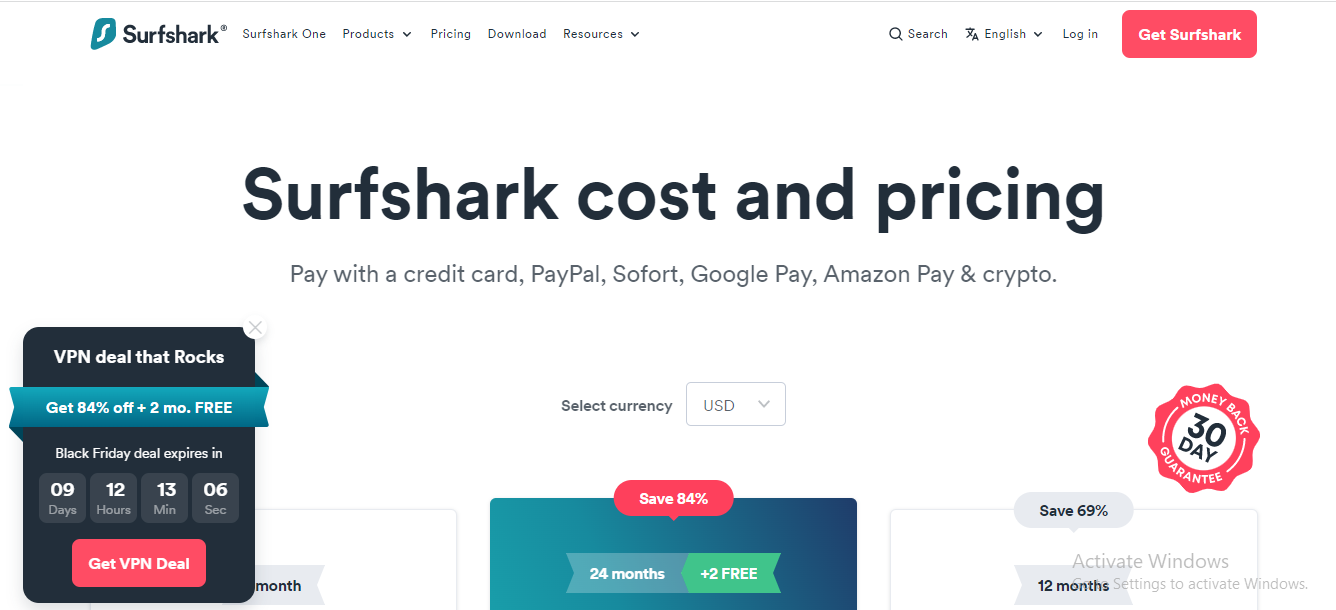 What About The Surfshark Cyber Monday Deal?
When you think of Black Friday, the next season that comes to your mind is Cyber Monday. Yes, you should expect Cyber Monday deals from Surfshark. But grab the Black Friday deal while it lasts.
==>> Get Surfshark Antivirus Black Friday Deal
---
INTERESTING POSTS