Good News! You can now get the PureVPN Black Friday Deal!
PureVPN service, one of the best VPN service providers, brings to you a fantastic offer of a lifetime in its black Friday deal by offering you VPN services at a whopping discount of 86% OFF when you subscribe to the five-year plan.
For only $1.49 per month, you can enjoy high-speed internet connectivity, secured browsing with encrypted data protection services, access your favorite streaming channels, and also enjoy military-grade data encryption.
With a total of $89.95 for a five-year plan, you get a fantastic deal of PureVPN service for just $1.49 per month to enjoy top-quality VPN services.
Alternatively, you also get 82% OFF when you subscribe to its 24-months plan at $1.99 per month.
Likewise, you also get 39% OFF for their 3-months plan at $6.65 per month.
Benefits Of PureVPN
Enjoy this fantastic offer by subscribing to PureVPN's five years plan, you get to save 86% off while enjoying the VPN services such as:
Online security and anonymity
PureVPN gives you 100% security and privacy protection online by using advanced technologies to make the internet safer even when connecting over public Wi-Fi networks.
Enjoy advanced data encryption with PureVPN's military-grade AES 256-bit encryption protocol and kill switch technology
High-speed streaming
Enjoy blazing-fast internet speed with PureVPN. Stream contents at a fantastic download speed by connecting to PureVPN dedicated high-speed servers from anywhere around the world.
Internet Kill Switch Technology
Enjoy unrivaled data security and protection with PureVPN's kill switch technology even when you experience a drop in VPN connection, your data remains protected and uncompromised.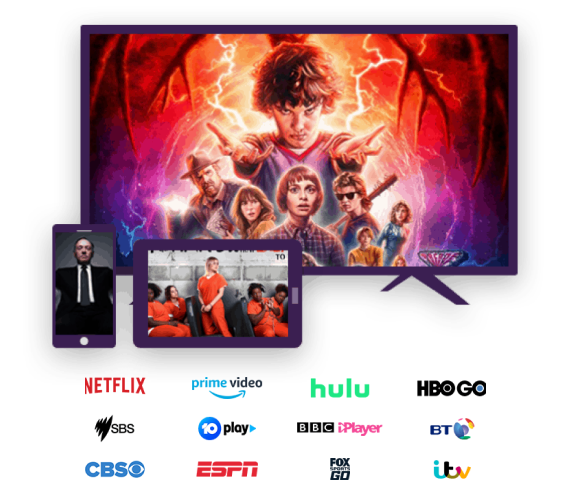 Unlimited access to restricted media streaming services
With the PureVPN five-year subscription plan, you enjoy unlimited content streaming from your favorite Netflix channel or other geo-restricted streaming services like Pandora, Hulu, BBC iPlayer, CBS, Amazon Prime TV, etc. from anywhere around the world.
Split Tunnelling
With the Split Tunnelling feature, you can enjoy both international and local content at the same time. Choose which service to tunnel through VPN while remaining connected to your internet service provider.
1 account, multiple devices
Make the best of your 5-year subscription by enjoying PureVPN on ten devices simultaneously from a single account.
IP protection and location masking
With PureVPN's over 6500 servers located strategically all around the world, you enjoy IP address protection and location masking by connecting to any of PureVPN's servers. Hence, you enjoy 100% anonymity online.
PureVPN's dedicated IP gives you more control over your internet personality and also gives you round-the-clock data security.
Port Forwarding
Enjoy PureVPN's port-forwarding feature as an add-on to securely access your device or services from any location in the world
No-log policy
PureVPN does not keep users logs. PureVPN is based in Hong Kong, a country not part of the '5 and 14 eyes.' Therefore it is not required to keep user's logs.
31-day Money-back Guarantee
If you feel you're not getting the best of PureVPN, you can enjoy PureVPN's 31-day money-back guarantee
Devices supported by PureVPN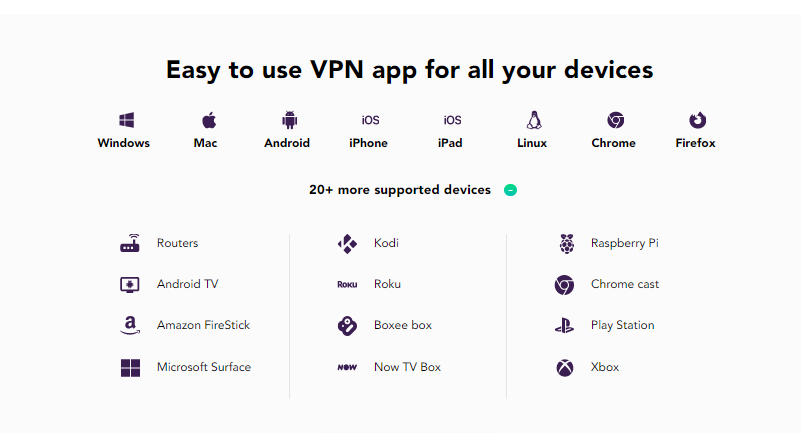 Enjoy PureVPN services across multiple devices, including:
Windows
Mac
Android
iPhone
iPad
Linus
Chrome browser
Firefox browser
Compatibility with up to 20 devices
Final Word
PureVPN Black Friday deal gives you the best long-term VPN subscription plan at an incredible 86% discount for just $89.95 for five years.
---
INTERESTING POSTS