Are you looking for outdoor security camera for your home? Check out this post.
Security is one of the main aspects that everyone looks for. It may be for a job or property or your home, one of the major concerns of any family and organization, is security! The home and the properties should be secured and safe from any burglar or threats. There are multiple things that people do to secure their houses. But do you think your house is safe and secure? Are you well prepared in case a robbery takes place? Let's find out!
Why should you go for security cameras?
Not everyone can afford to hire a security guard for their property. For normal medium class families, it can be too expensive to hire a security guard. Moreover, some people do not trust outsiders even if they are there to secure the perimeter.
So, what can one do to secure his home from any threats and also not spend a lot on it? Well, the best solution for this issue is an outdoor security camera for your home. Security cameras offer a great level of security, they are affordable, and they can help you monitor the entire perimeter. But then you would be surrounded by many questions now: how can a security camera protect your home? Even though outdoor security won't be really expensive, how do you monitor everything? Explore all the details about these security cameras and protect your home in the best way possible.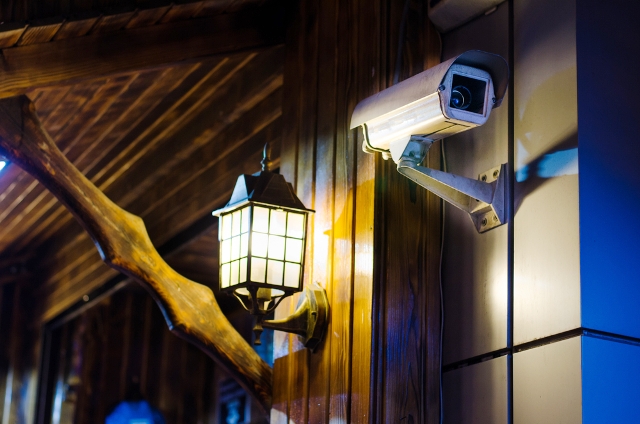 What exactly is an Outdoor Security Camera?
An outdoor security camera can help you to monitor all the movements outside your house. You see what's going on the outside, and you can also check recordings. All the videos will be recorded in an external storage device. You will be able to check these recordings as and when you want. So, even if you are worried that something might have happened while you were away, an outdoor security camera can easily eliminate the doubts.
Also, the build of these cameras is solid. Even the location they are placed at is strategic so that burglars won't be able to spot it. So, you will be able to monitor the activity at all times without any hassles. Outdoor security cameras won't be damaged under harsh weather conditions, either.
READ ALSO: 10 Best Antivirus for a Basic Laptop [Must Read]
Why Outdoor Security Cameras?
Why can't we use the same cameras as we use indoors? Why do we need to buy "outdoor" security cameras for our home? Well, it is because to get clearer videos. Moreover, the camera should be durable. The main reason for using an outdoor camera is it withstands the weather and light varying factors.
Along with keeping you protected and monitoring all the data, these cameras should also withstand the basic impact. They are made up of materials that protect them from rain, i.e., they are waterproof. Also, some of the outdoor cameras are well equipped for night vision. We at least need a range of 15-150 feet for a night vision security camera to capture any misshapen, which an outdoor camera with night vision can easily do. So, these are some of the characteristics which can be only provided by the outdoor security cameras for better protection.
What are the Types of Security Camera?
Now there are a number of types of security cameras. Check out these different types and figure out if this would be the ideal camera for your house.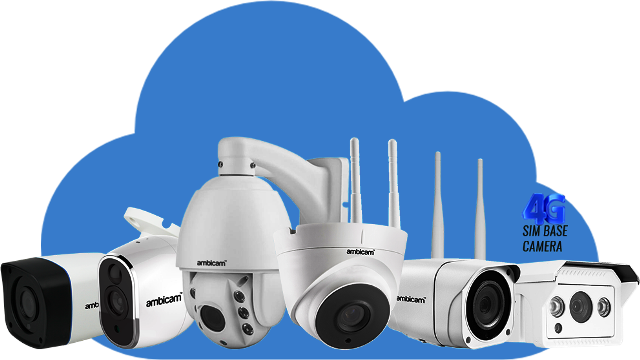 Infrared Security Cameras:
These cameras offer a very high-resolution color video in daytime and can be used as a camera type in low or no light condition.
The infrared illuminators give a clear picture that is clear to a human eye in both low and no light conditions.
They can change the colors automatically to black and white to give a clear picture but illuminating the area on focus.
They are weatherproof and can withstand any weather.
READ ALSO: 5 Secure Online Payment Services to Consider
Dome Security Cameras:
These cameras have a lens that is pointing, i.e., it focuses on what you want to focus on.
It gives a very clear color high-resolution picture as well as video.
It can withstand any weather, even smoke. So, even if there is smog, you can still see the picture clearly.
Pro box cameras:
 You can change the lens according to the viewing angle and the requirement of zoom.
These cameras are called day/night cameras as they can change from color in the daytime to black and white in the evening or in low light to give you a clear vision.
It gives you even a better resolution in low light.
Wireless cameras:
It offers a high-resolution color picture.
It can be controlled and operated from any browser and does not need any software to operate.
It can be operated through the internet as it has its web address.
It is easy to install and offers high security.
Pan tilt zoom cameras:
These cameras are easily controlled by you through a joystick, DVR, or remote viewing software.
It offers a better zoom capability than others and has a 360 rotational factor, i.e., it moves up, down, right, and left.
You can see the vision far away from you, even the license plate of your neighbor staying four houses across from yours.
It gives a clear color, high-resolution image, and video.
These are some of the security cameras that are available and used by everyone starting from houses to big organizations. All these cameras make it convenient to monitor the movement and happenings outside. So, you will always be aware of what's going on, and you can check the recordings in case you missed something.
READ ALSO: Coronavirus: Online Security Tips for Remote Workers
There is another security camera, "Hidden cameras." As the name suggests, they are hidden and act as smoke and motion detectors, sprinklers, clocks, etc. Even these cameras are used for security purposes.
How to choose a Security Camera?
Now the main question is how to choose an outdoor security camera for your home? Which one suits the best for your home? For that, we need to keep a few things in mind while choosing a security camera for outdoors.
A security camera that can withstand every weather and climate. One with waterproof protection.
A camera that gives a clear image i.e., high resolution, even at night or in low light condition.
A camera with good infrared strength.
A camera that is easy to install and offers high security, which basically a wireless security camera provides.
A camera that can be easily controlled and operated by you easily.
So, depending on your requirements and the placement of these cameras, you can choose the ideal one for your house. Consider all the factors before purchasing one can you can also consult the experts to ensure that your purchase is valuable, and you don't end up wasting your money. So, buy outdoor security cameras after proper analysis and consultation.
Final verdict
Now that you know all about outdoor security cameras for home, you can purchase the best one. You can keep yourself and the people around you safe and secure. So, purchase a high-quality outdoor camera today and monitor every movement outside the premises. Consult our experts to get the best assistance while you look for the ideal camera for your house. Stay safe and live a worry-free life!
Note: This is a guest post.
READ ALSO: 10 Home Security Tips You Need To Implement Now [Must Read]